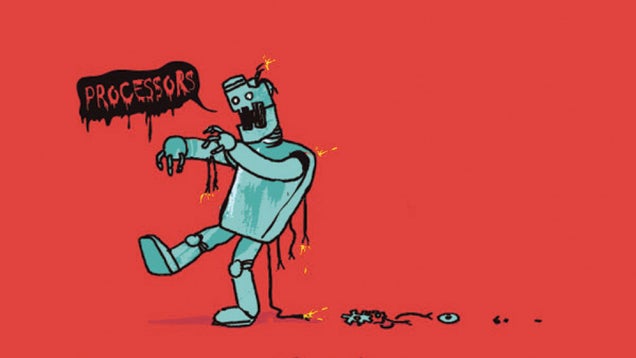 S
Zombies may be the new everything, but that doesn't mean you have to stop loving robots. In fact, this Zombot t-shirt may be our favorite thing we've seen today. Here are a few more tee designs from 604 Republic that we'd like to emblazon on our chests.
Actually these designs are all from 604 Republic's "design" section devoted to voting on possible tee offerings. So if you like what you see here, just jump over to 604 Republic and vote for your favorites! You don't have to register - just vote.
Above you can see Zombot! by Budi Satria Kompoi. PROCESSORS . . . MUST EAT PROCESSORS.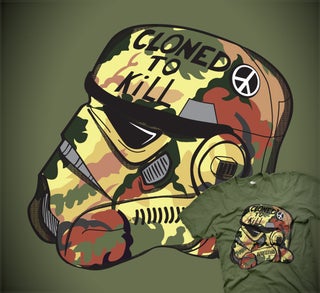 S
Here's Cloned to Kill by Daniel Sotomayer. Because who doesn't want to mashup references to Clone Wars and Full Metal Jacket?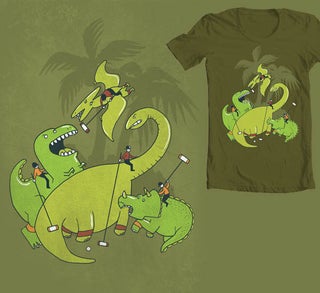 S
I love Polo with Dinosaurs by Anna-Marie Jung. I wish there were a whole line of tees with pictures of polo players riding dragons on them.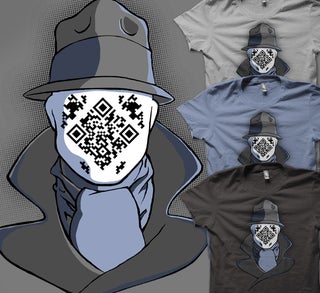 S
Because I am so freaking sick of QR codes, I really need this Qrorschach tee by David Eberhardt.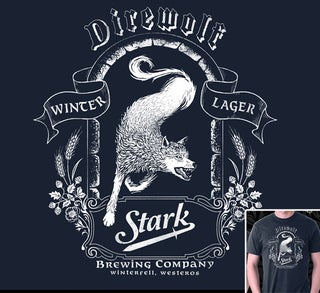 S
Read Game of Thrones and drink some Dire Brew, by Nathan Stillie.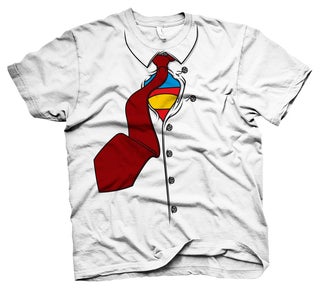 S
Clark's Costume by Anthony Petrie is simple, nifty, and I like it.