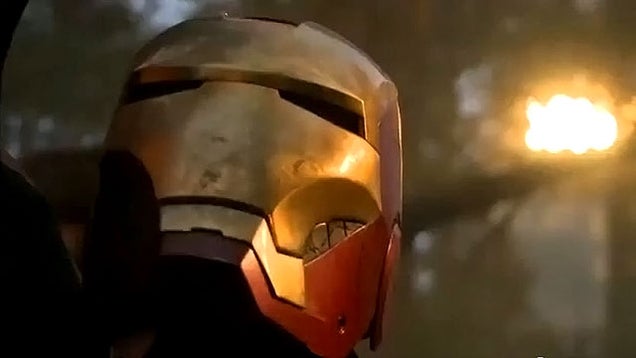 The Captain America DVD and Blu-ray will have a new sneak peek at the culmination of all of Marvel's superhero movies, The Avengers. And there are some tantalizing glimpses in a new DVD trailer. Including this iconic shot of Iron Man with explosions going off behind him.
Check out some more screencaps, including the S.H.I.E.L.D. helicarrier and what might be a quinjet cockpit, below.
Here's the trailer for the Captain America: The First Avenger DVD and Blu-ray, coming out Oct. 25:

And here are some more awesome screencaps: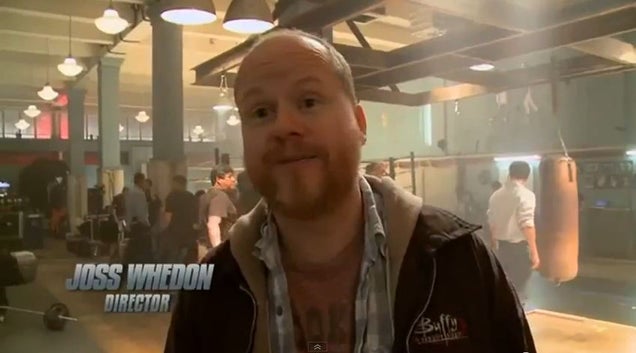 S
Joss Whedon wearing a cool Buffy the Vampire Slayer jacket on set.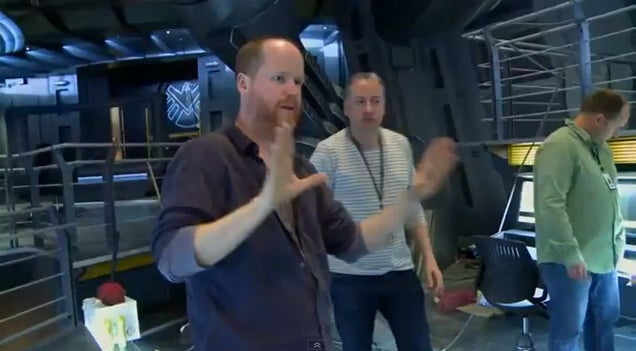 S
Whedon on what looks like the Helicarrier set.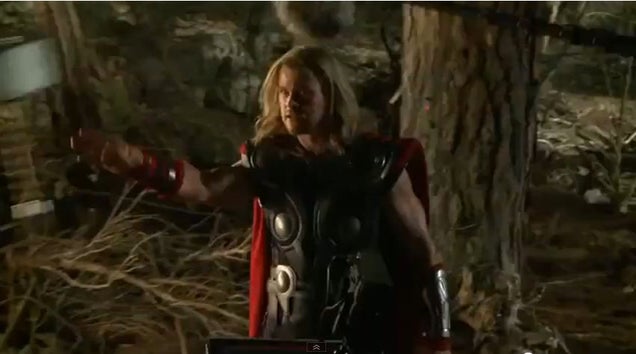 S
Thor defending himself.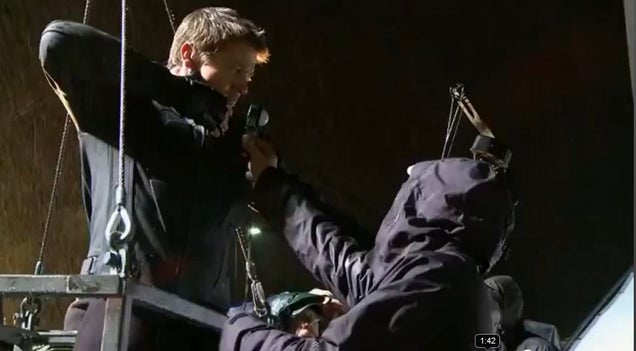 S
Hawkeye on yet another platform, doing what he does best.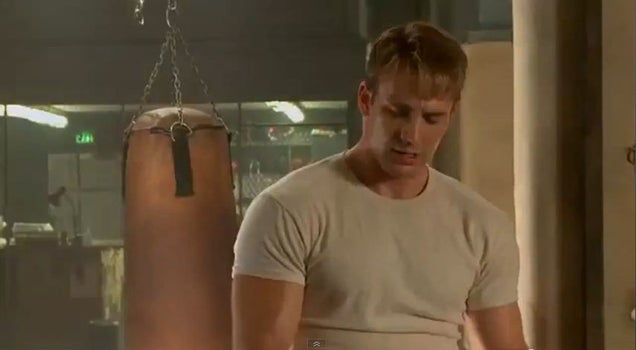 S
Captain America looking pensive, because of that whole "wrong century" thing.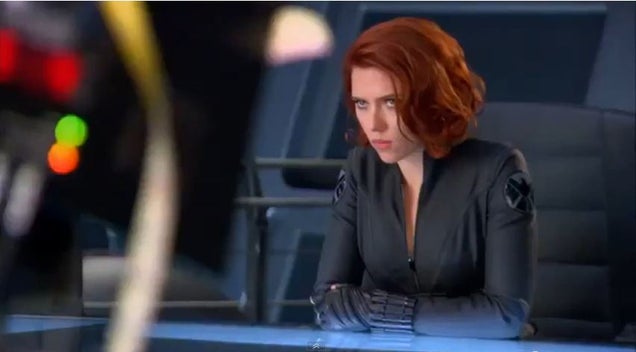 S
Black Widow on the Helicarrier.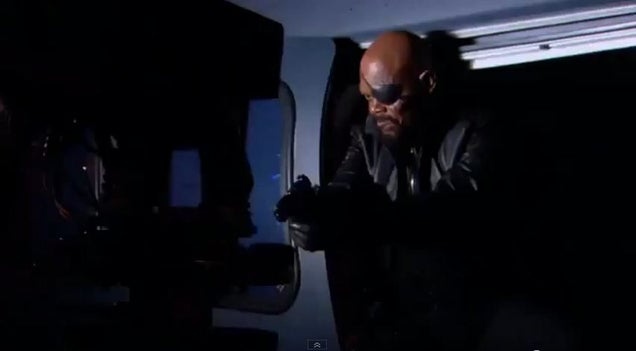 S
Nick Fury aiming...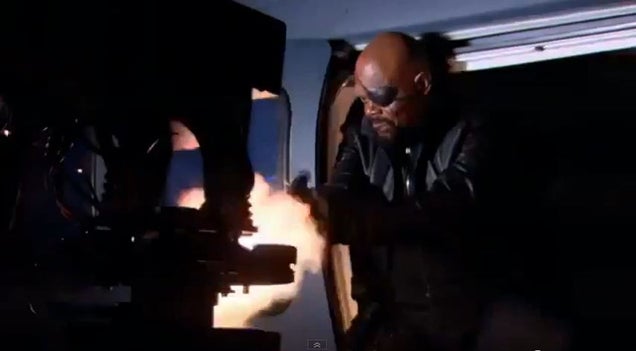 S
...and shooting. At someone, or something.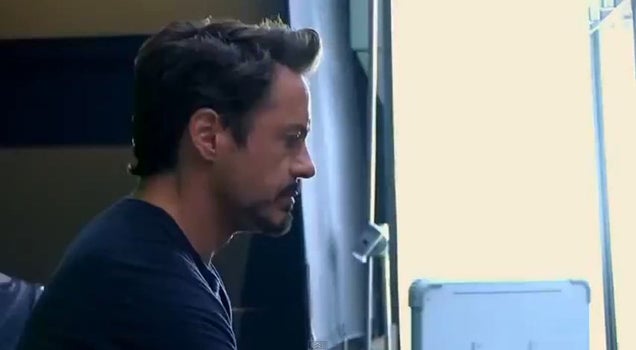 S
Tony Stark, also looking pensive.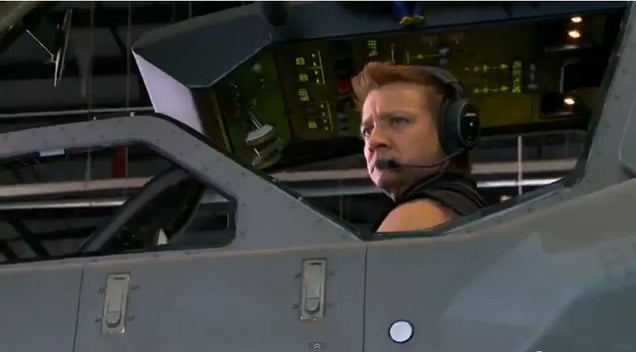 S
Could this be a Quinjet cockpit?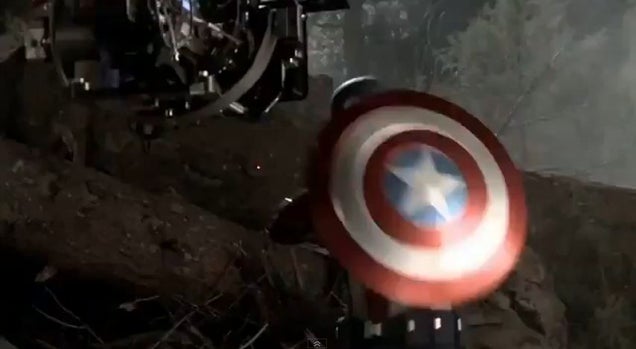 S
A brief glimpse of Captain America in action.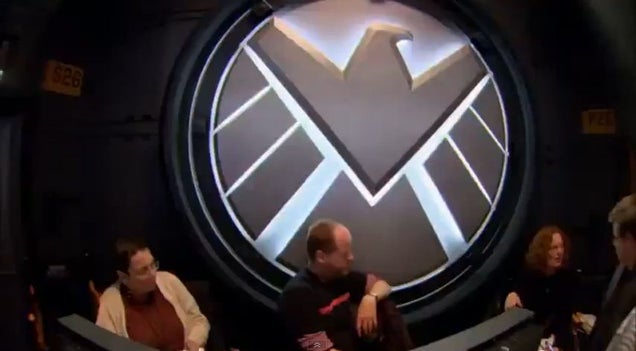 S
More glimpses of the Helicarrier set.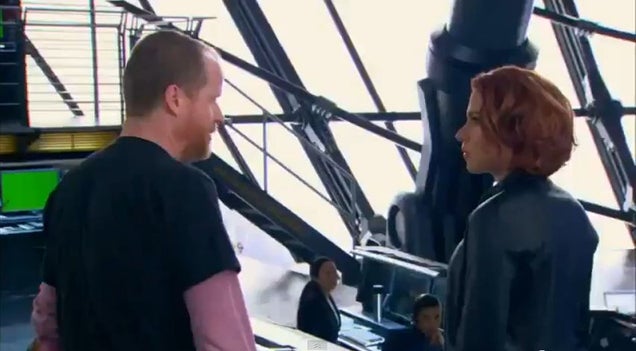 S
Whedon on set.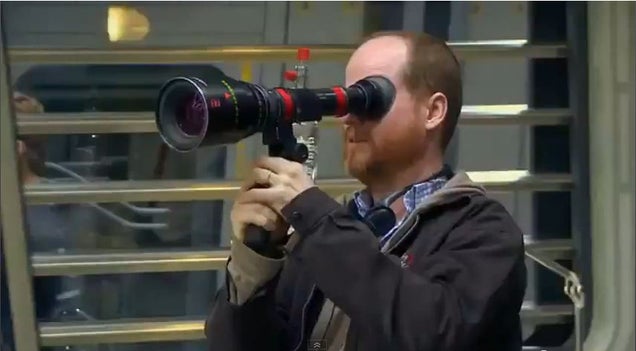 S
More of Whedon on set.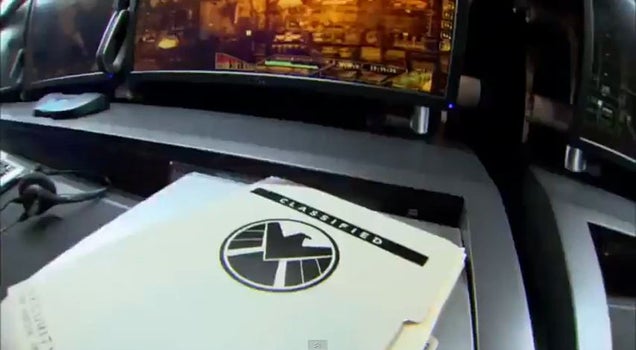 S
What secrets does this folder hold? We'll find out next summer.