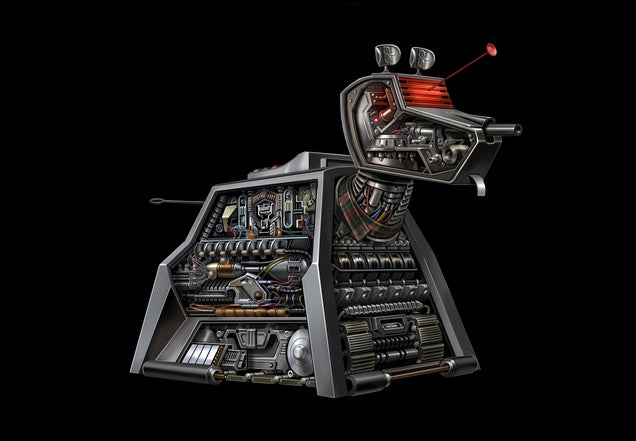 S
We've marveled at the brilliant Doctor Who concept art by artist Peter McKinistry. And now, here's your chance to own an ultra-rare print of McKinstry's illustration of the Doctor's best friend K-9, signed by McKinstry and the voice of K9, John Leeson! (Click the above image to make it giant, or right-click and select "open link in new tab.")
McKinstry's awesome cross-section of K-9's inner workings is available for auction as part of a fundraiser for Art for Hearts, benefiting the heart transplant program at Great Ormond Street Hospital. There are two prints, both signed by McKinstry and Leeson, and they're available here and here. There's also a page of original Doctor Who comic artwork by artist John Ross, from Doctor Who Adventures magazine.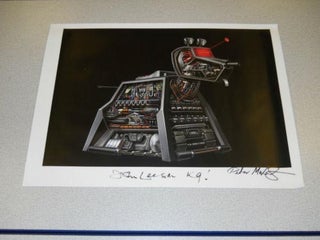 S
McKinstry tells io9:
The K9 cross section is one of the cross section illustrations i have been doing for the Doctor Who DVD Files Magazine. i was doing the k9 illustration in the evenings whilst working at pinewood film studios on the new snow white film. one of the people in the art dept there, in the same room as i was, happened to be John leesons wife, who saw what i was doing and came over to me and asked why on earth i was drawing a picture of k9. some coincidence! so once i had completed the image i remembered the art for hearts auction and reckoned that a cross section of k9 complete with John Leeson's signature on it might fetch a few pounds.