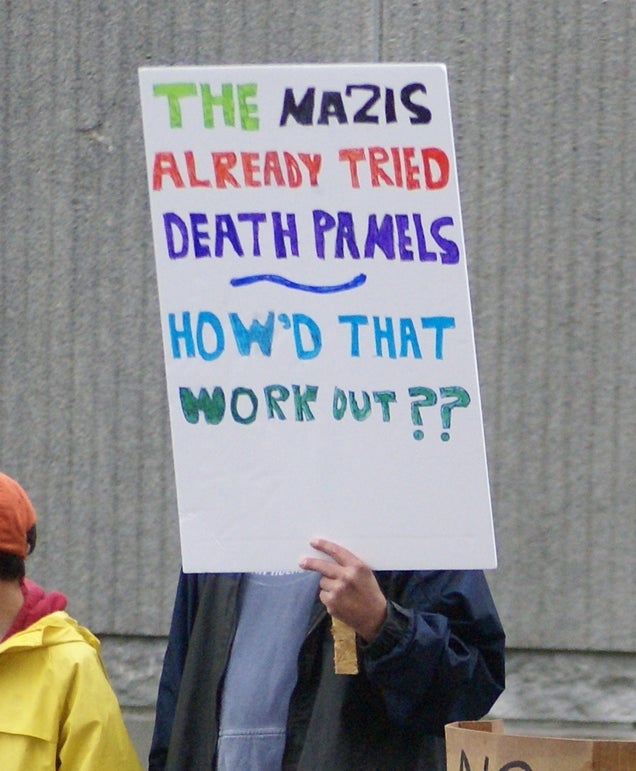 S
During the health care reform debate in the U.S., one of the talking points against the move was that of "death panels," a term used to vilify a standard and important talk that have with patients with patients: the end-of-life care discussion. The specific part of the legislation — which was eventually dropped — merely meant that health care providers would be reimbursed for holding voluntary counseling sessions to help patients make end-of-life care decisions
End-of-life care is important for establishing living wills, how the patients will be treated in certain circumstances, what they want done with their remains. It has nothing to do with doctors trying to "tell them how to end their life sooner," as Betsy McCaughey so famously put it.
A new study looked at hundreds of patients across three hospitals in Colorado from 2003 to 2009 — and surprising no one, the patients that elected to have end-of-life discussions had the same survival rate as those who didn't. They weren't forced to unplug themselves nor were they euthanized.
"Our findings are reassuring. They support health care providers, who can initiate these discussions, and policy makers, who seek to reimburse these time consuming discussions," said lead researcher Stacy M. Fischer, MD of the University of Colorado School of Medicine. "Most importantly, our findings are reassuring for patients and families who desire these discussions with their health care providers."
"The term 'death panels' has sparked considerable controversy recently. It has undermined the efforts of clinicians who provide end-of-life care by scaring patients into thinking that their lives may be cut short for their families' or society's best interest," added Fischer. "We hope our study provides data to help inform the national debate about advance directives for key stakeholders; health care providers, policy makers, and patients and families."