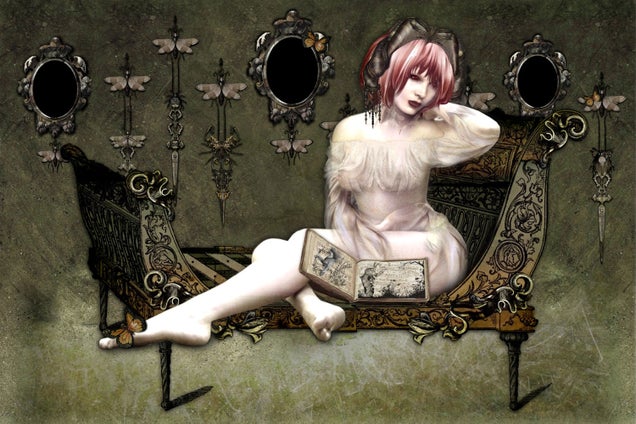 S
You've seen vampire imagery a million times — but a new book of vampire art might just make you see the bloodthirsty creatures of the night all over again.
Vampire Art Now, edited by Jasmine Becket-Griffith and Matthew David Becket, contains some of the loveliest vampire art we've seen in a vampire's lifetime. Check out an exclusive gallery of images from the book. As always, click to enlarge, or right-click and select "open link in new tab."
Top image: "The Lounge" by Bethalynne Bajema.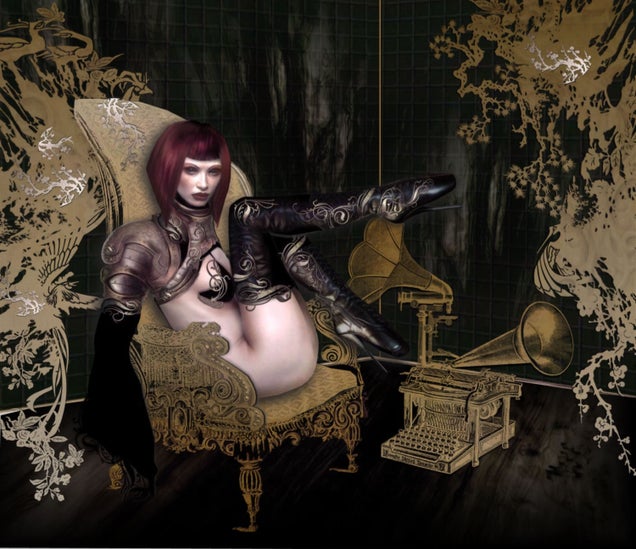 S
"Music Room" by Bethalynne Bajema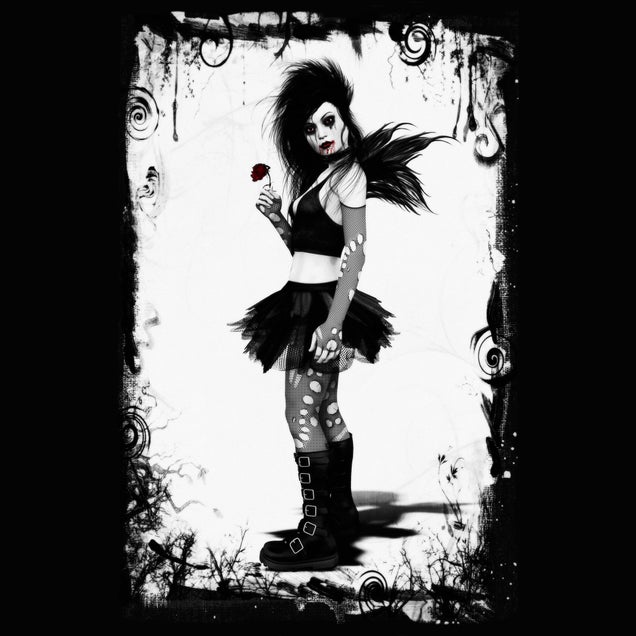 S
"Molly" by Charli Siebert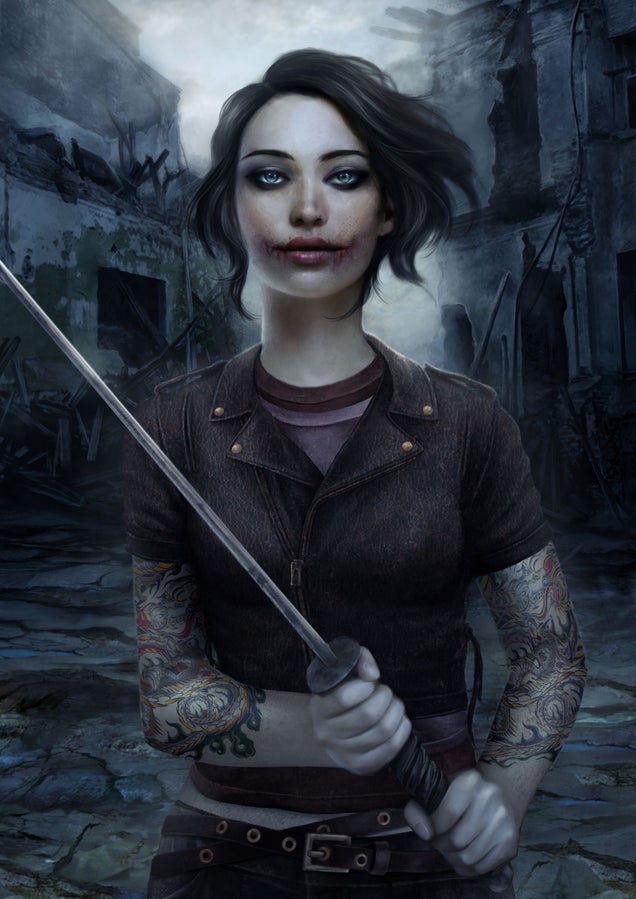 S
"Urban Ninja" by Gracjana Zielinska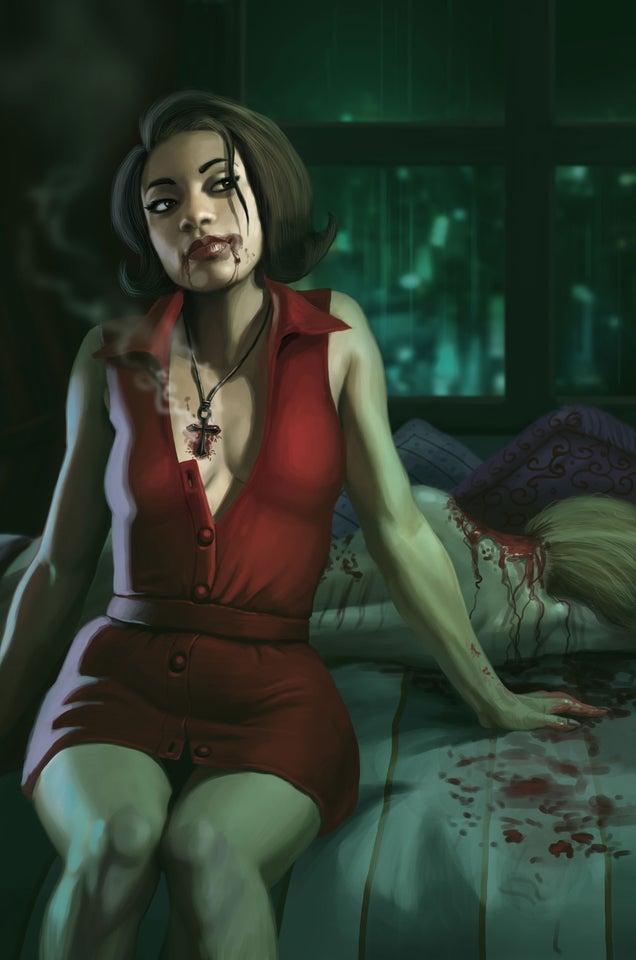 S
"Rainy Day Dinner" by Jhoneil Centeno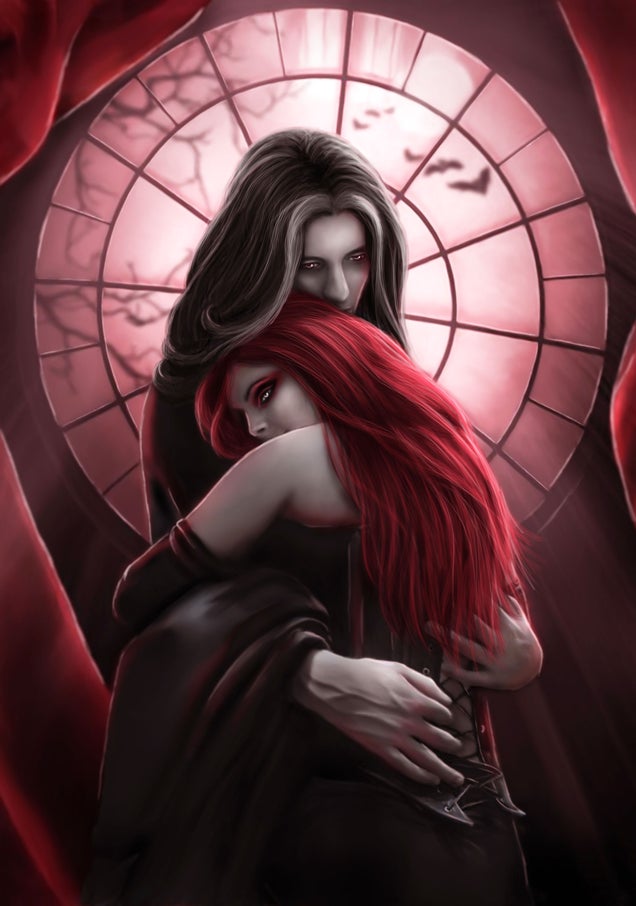 S
"If I Was Your Vampire" by Joana Dias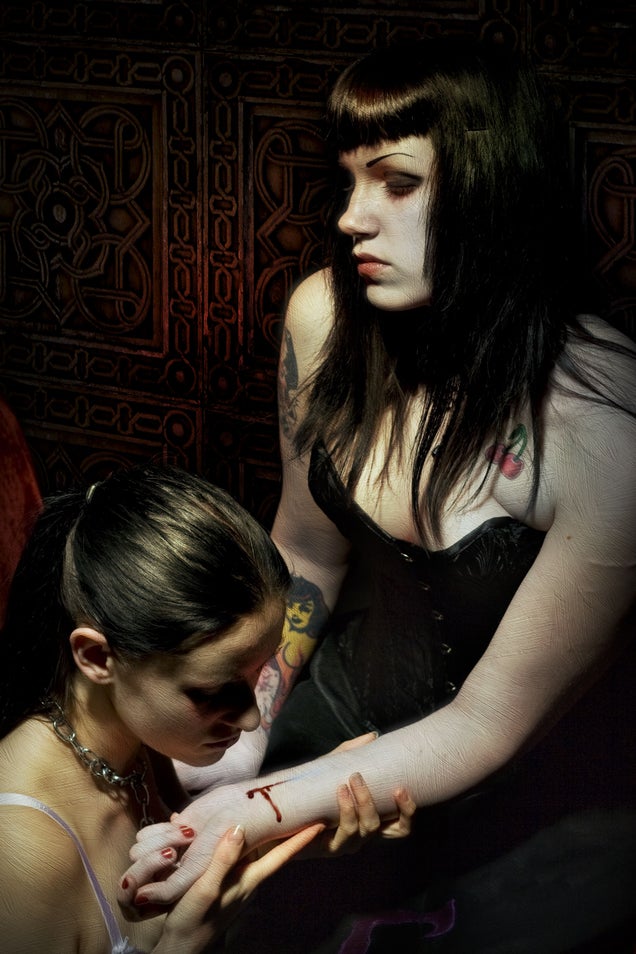 S
"Bathory" by Jason Juta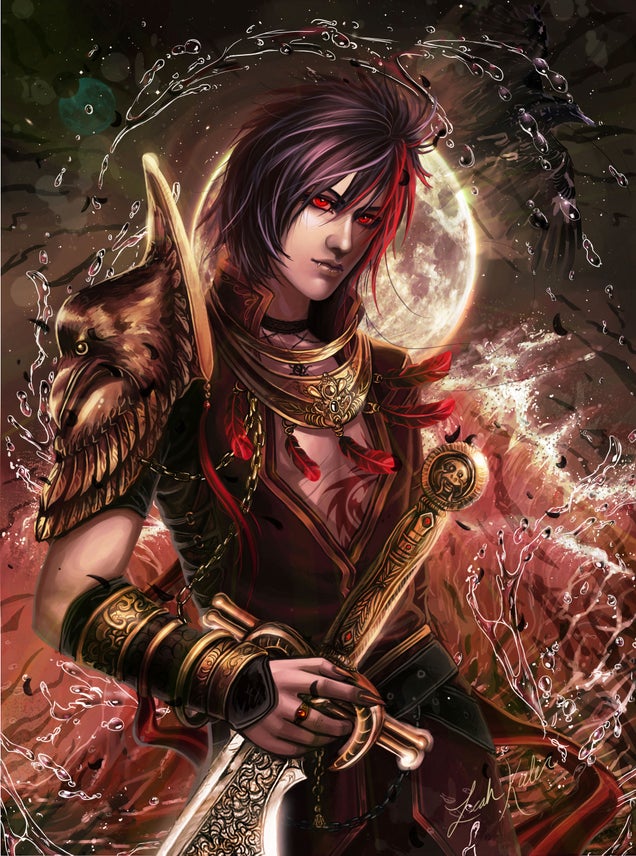 S
"Golden Tempest" by Leah Keeler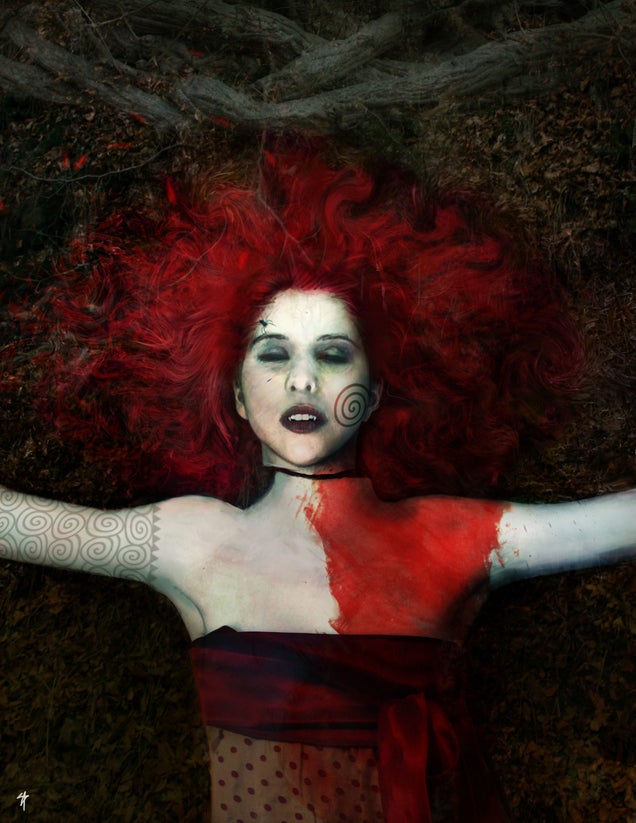 S
"The Drop Dead Girl" by Samuela Araya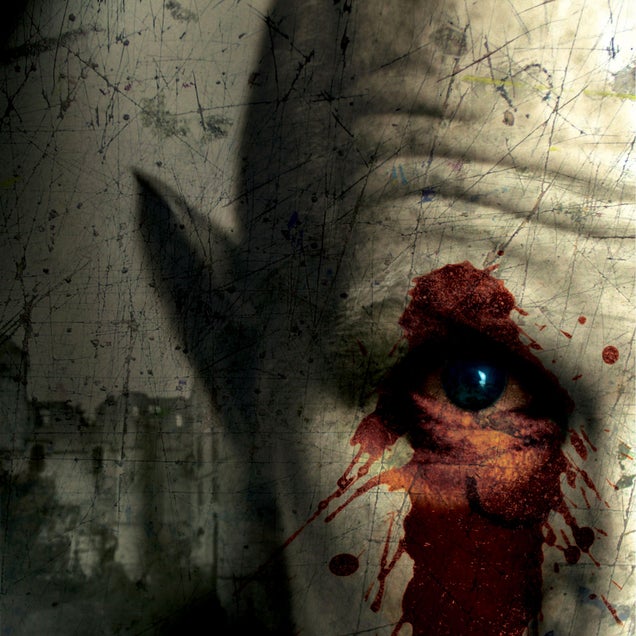 S
Elivan by Viktor Koen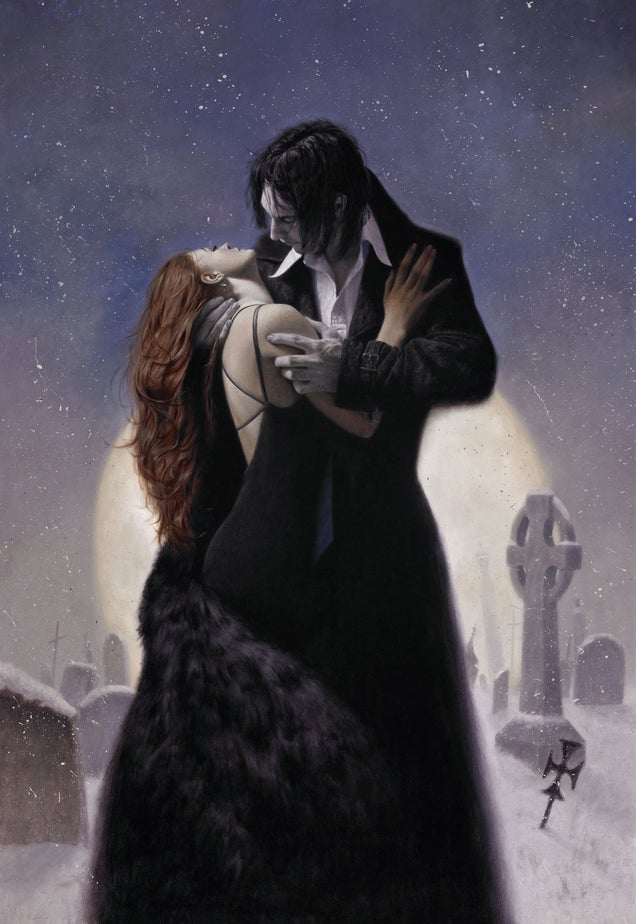 S
"Wicked Deeds on a Winter's Night" by Vince Natale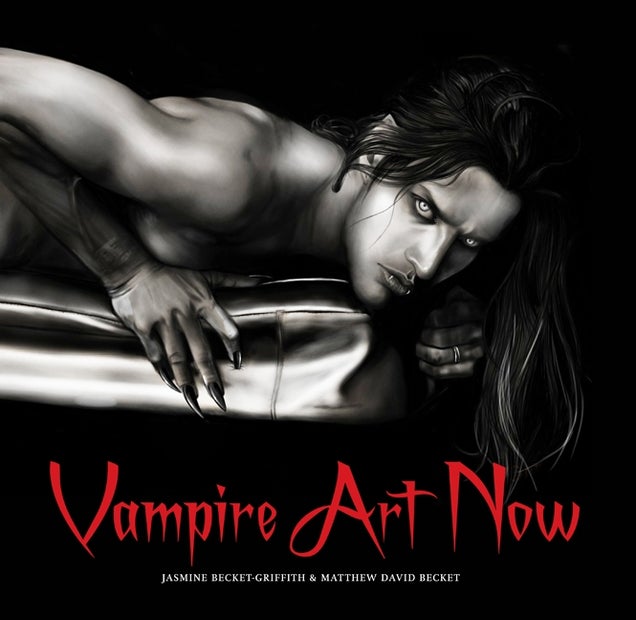 S
Here's the book's official description, via
Harper Collins
:
Ever since Bram Stoker's perennial best-seller Dracula, vampires have been one of the key inspirations to film-makers and authors alike. The latest installment in the Twilight series is one of this year's biggest blockbusters, and modern takes on the classic themes of blood, immortality, fear and desire are never far from the best-seller lists. Yet vampires are a source of rich inspiration to visual artists as well, and this collection reveals their work in all its gruesome glory.

From the elegant beauties of Victoria Frances to the decaying savages of Anne Stokes, from the more whimsical caricatures of Delphine Levesqe Demers to Jo Chen's renditions of Buffy the Vampire Slayer, Vampire Art Now showcases the varying representations of this legendary figure. The book illustrates the vampire in his or her many moods: either wooing lovers with a hypnotic stare, biting long necks (willing and unwilling), or staring straight at the viewer as if ready to bound off the page in a nocturnal frenzy. By presenting multiple artists' takes on what it means to be a vampire, this collection illustrates how one cultural icon can vary so greatly across different cultures, classes, media, and artistic aesthetics.

No other supernatural creature has captured our collective imagination quite like the vampire and Vampire Art Now is the perfect compendium to pay homage to that tradition. After perusing these pages, these illustrations are sure to haunt readers' nightmares and tantalize their fantasies, as they have for generations.