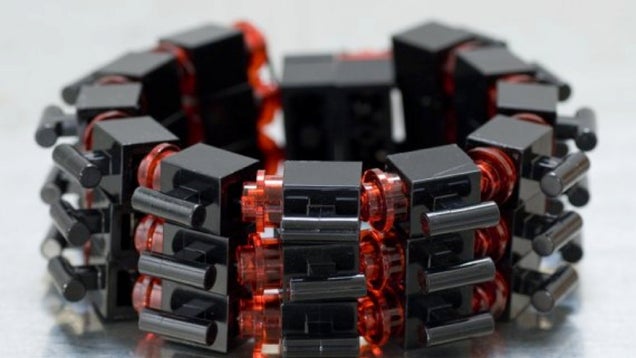 S
Emiko Oyo is a San Francisco artist who specializes in turning legos and other salvaged materials into beautiful jewelry. In her Etsy store, she's got everything from earrings made out of Lego minifigs (yes, of course there are Star Wars figures for your earlobes) and lovely bracelets like this one above, to bejeweled toy tires and transparent Lego window drop earrings. We've got a gallery.
Oyo also does playful art made from found materials like circuitboards, and crafts crazy necklaces that are reproductions of famous jewelry worn by various royals.
Visit her Etsy Store, or go to Emiko Oyo's gallery online.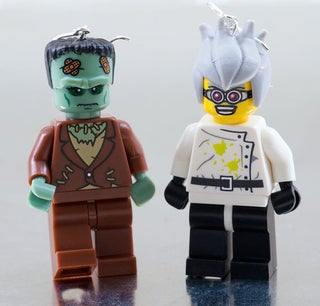 S
The perfect earrings for Halloween.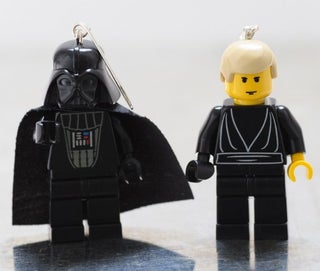 S
Oyo has several sets of earrings that feature Star Wars characters, but this pair is the most popular.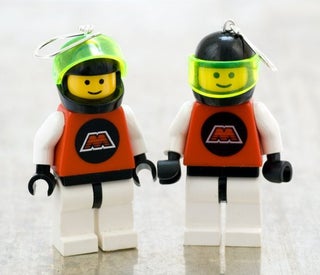 S
Lego earrings for astronauts.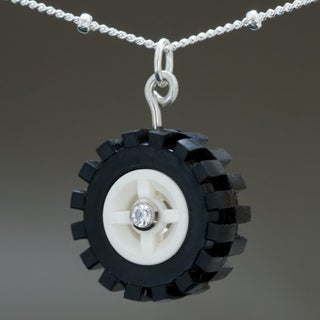 S
I love this beautiful necklace fashioned from a jewel and a toy truck wheel.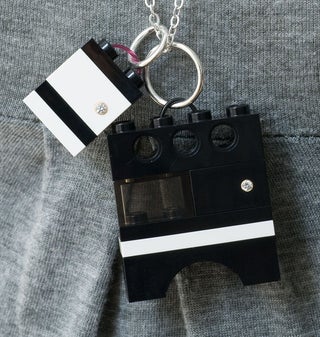 S
A gorgeous lego necklace, fitted with tiny gemstones.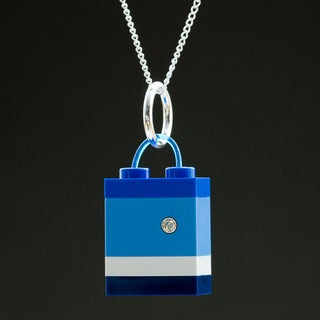 S
Another lego necklace in Oyo's signature style.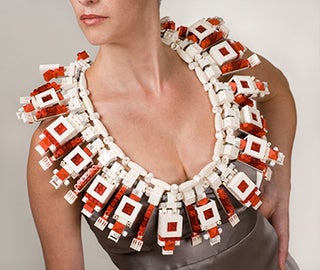 S
Oye also does lego art - she's created a whole series of pieces that are replicas of famous pieces of royal jewelry by designers like Cartier. Here we see a Cartier replica, fit for a queen.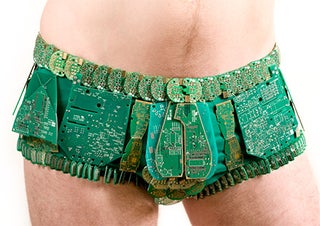 S
She also creates some circuitboard art, such as this fine pair of briefs for people who want to keep their motherboards snuggled right up against those special places.