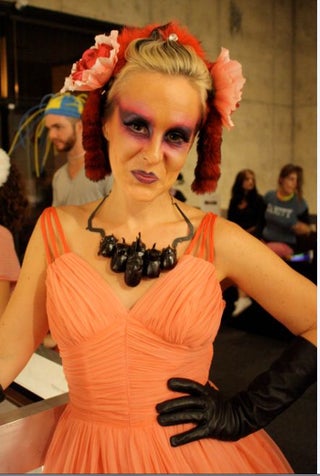 S
This art exhibit isn't just about the art being presented but about the true celebration of the imagination. Many of the attendees at the opening embraced this idea and came in costumes they had made.
Top image: The hostess with the mostest - Carrie Ann Baade (take a look at that unique necklace she is wearing - made from beetles).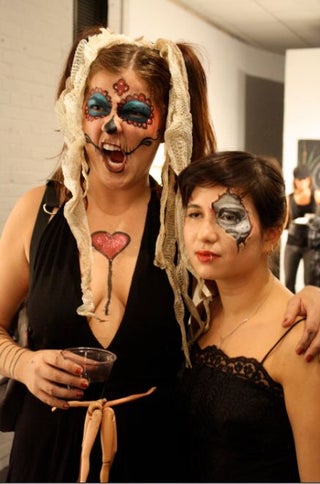 S
Two attendees share a moment.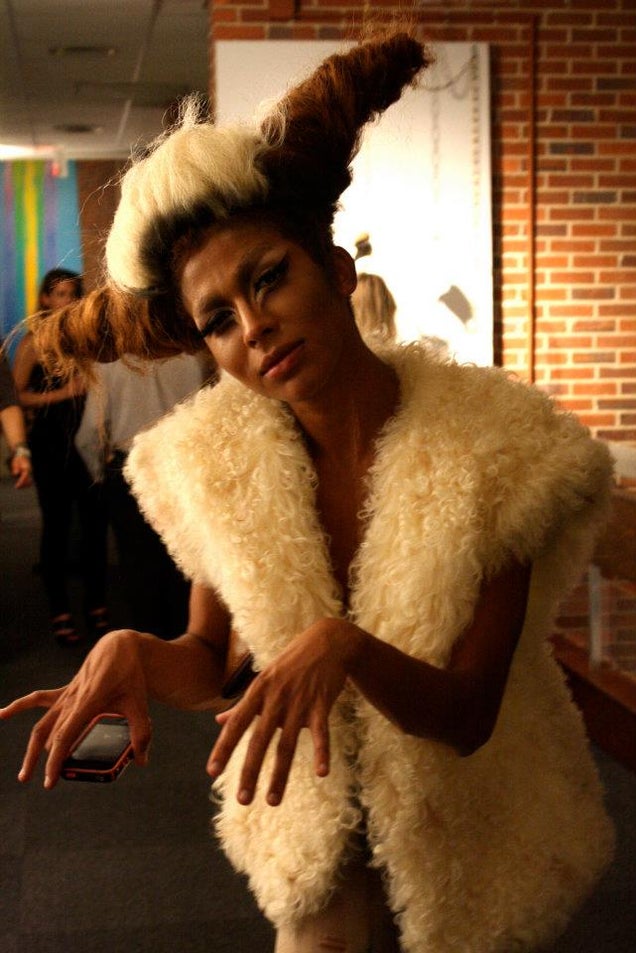 S
Very cool costume & makeup that looks like it's part of the exhibit.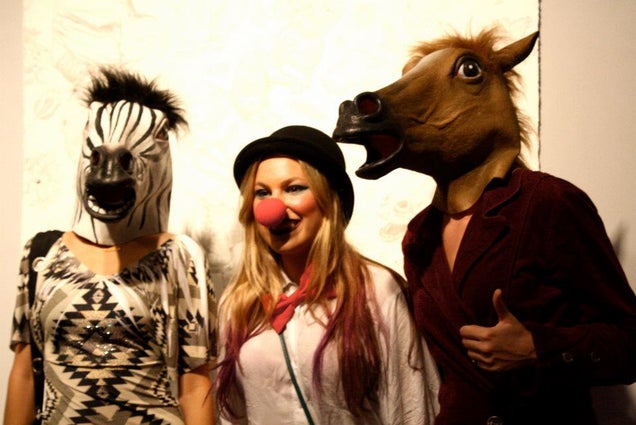 S
It's all about the horse heads...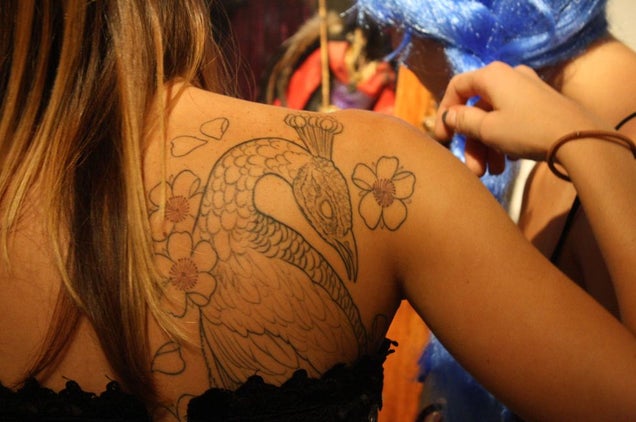 S
Attendee from the back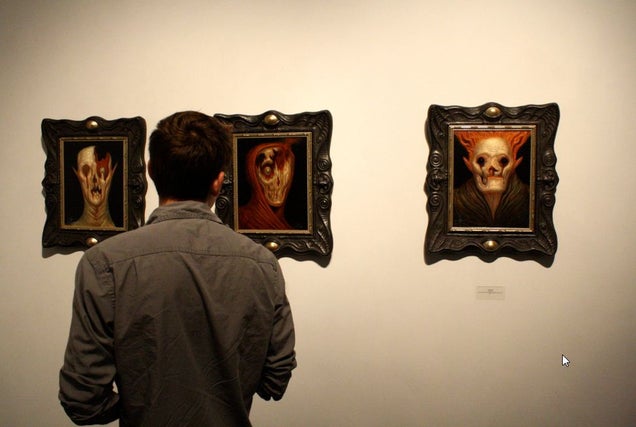 S
Art Lover gazes upon some of the paintings.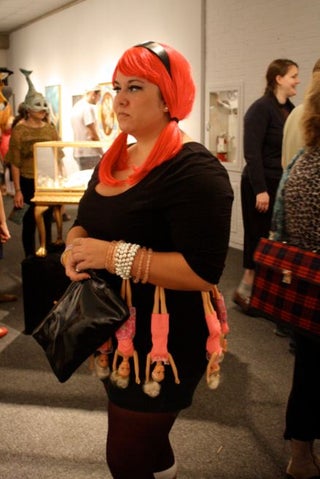 S
You can't beat that Barbie belt.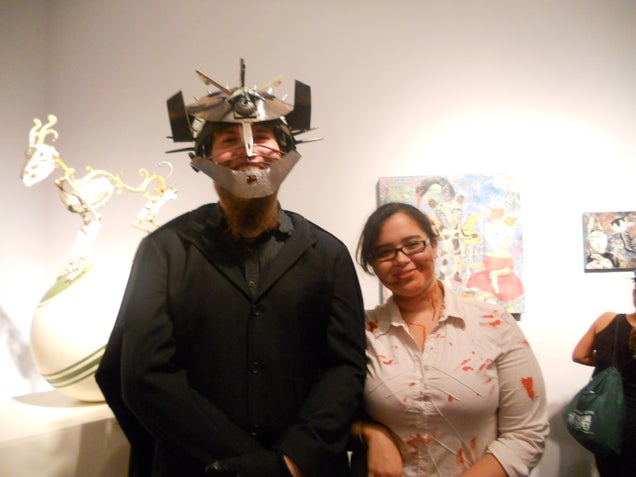 S
Interesting headgear made by the wearer.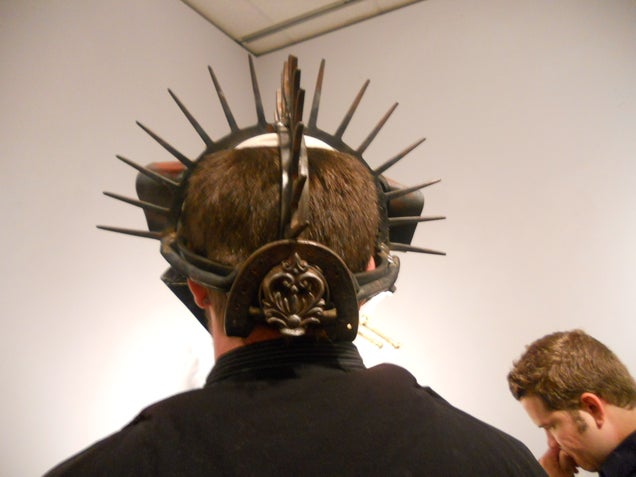 S
Details from the back - I was told it was not comfortable to wear.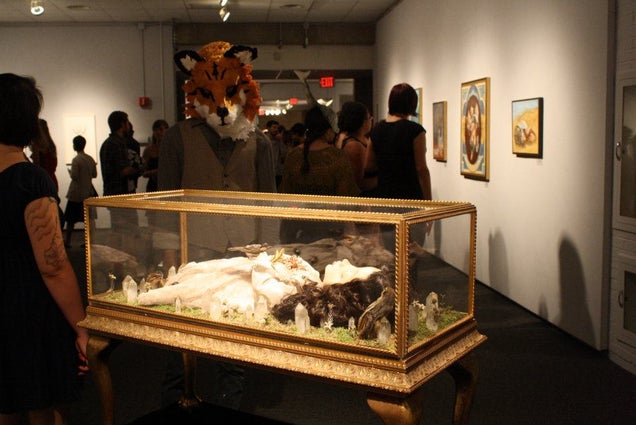 S
Fox mourns the little one in the glass coffin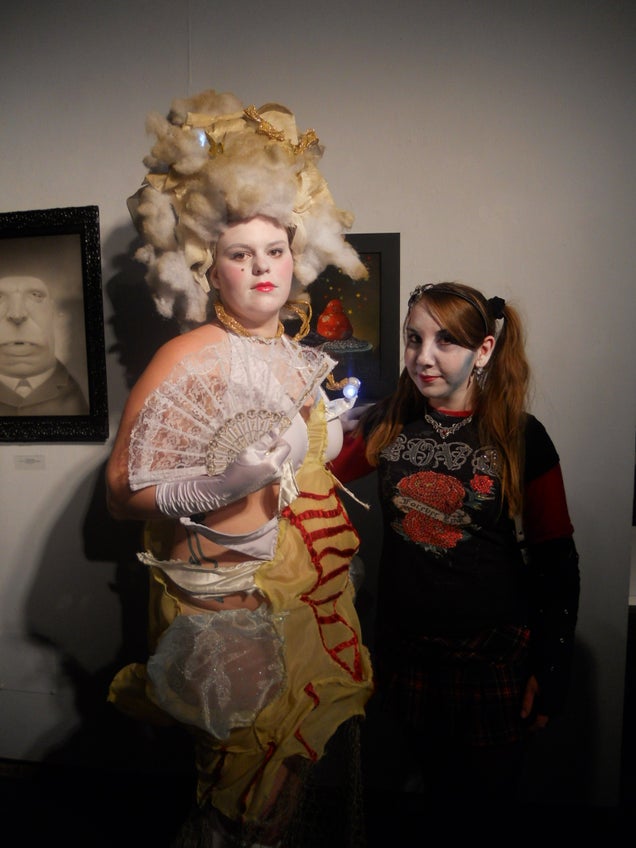 S
Two more art lovers.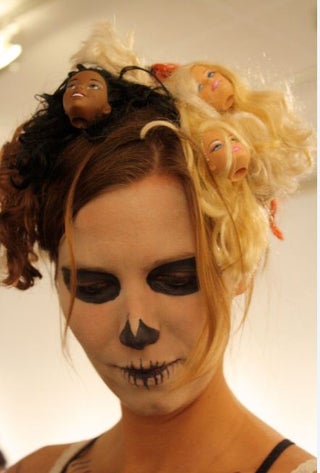 S
Barbie heads in the hair.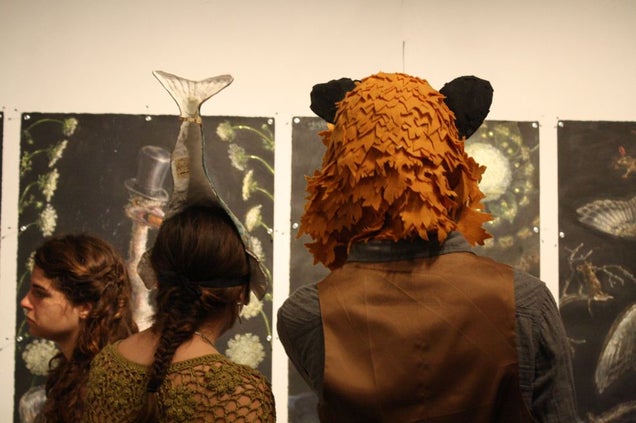 S
Fish Head and Fox Head check out the exhibit.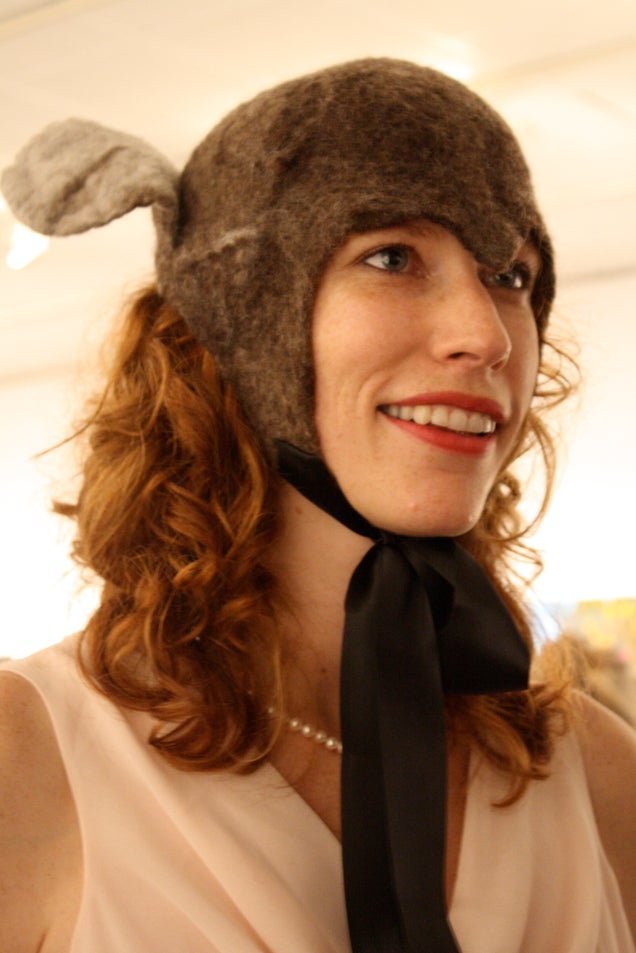 S
Sweet headpiece.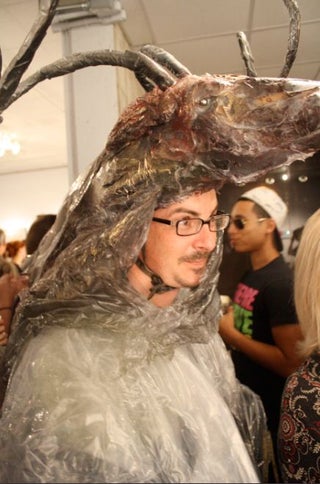 S
A member of the FSU faculty shows off his new design made completely from recycled pieces. He plans to gather a group of like-minded people to don them and ride bikes thourgh the city. That will be quite a sight.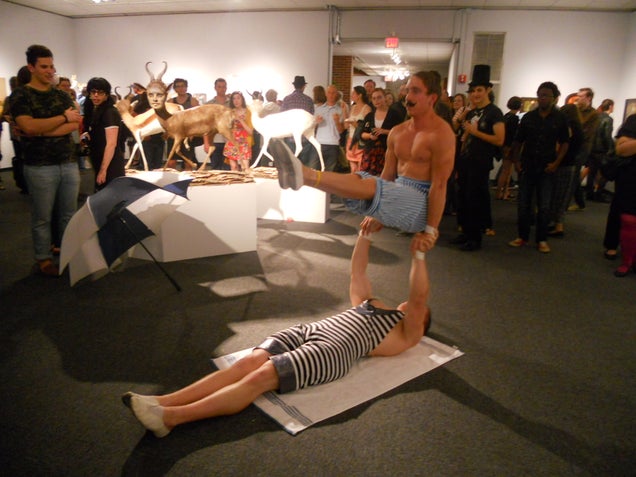 S
And what art exhibit opening is complete wthout circus acrobats? These two young fellows entertained us throughout the evening.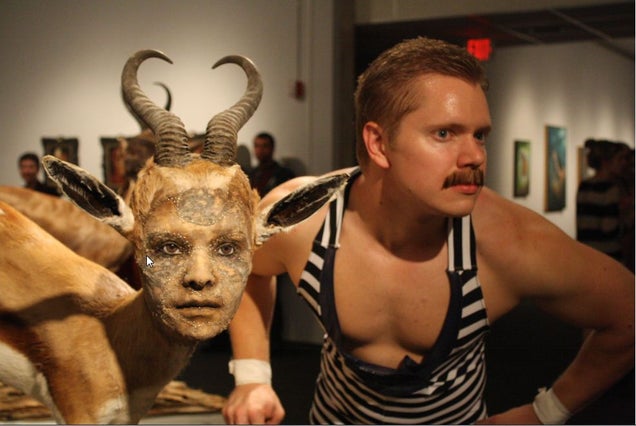 S
One of the performing acrobats with Kate Clark's "Lit from Within"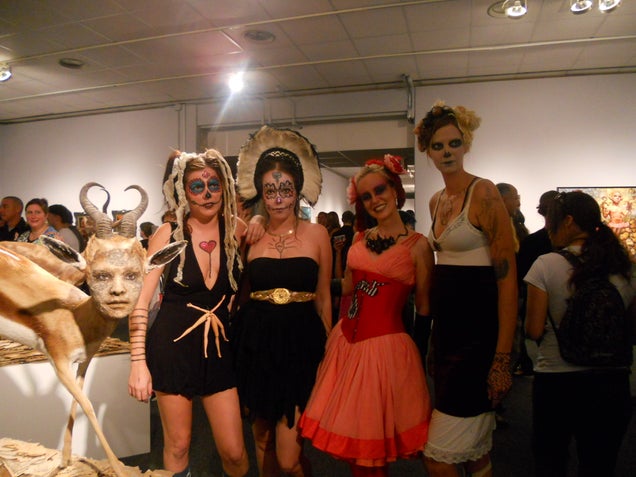 S
Carrie Ann Baade and friends pose with Kate Clark's "Lit from Within" (Carrie Ann is the one in pink)