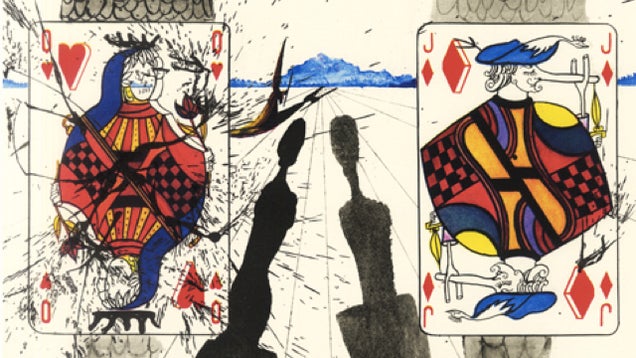 In 1969, the Random House Book of the Month Club gave readers the opportunity to purchase a copy of Lewis Caroll's Alice in Wonderland as illustrated by surrealist painter Salvador Dalí. And yes, the Mad Hatter's tea party does include a picture of a melted clock.
The painter put his loopy imprimatur on each one of the book's chapters. Here's a video guide to the book. Also somewhat related, the Disney/Dalí collaboration Destino.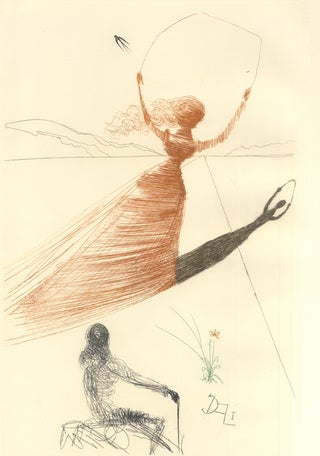 S
"Alice Frontipiece"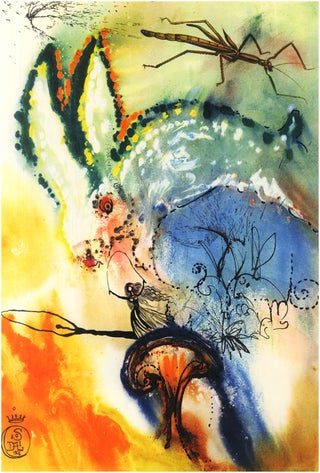 S
"Down the Rabbit Hole"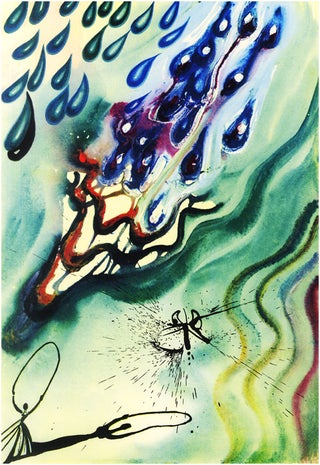 S
"The Pool of Tears"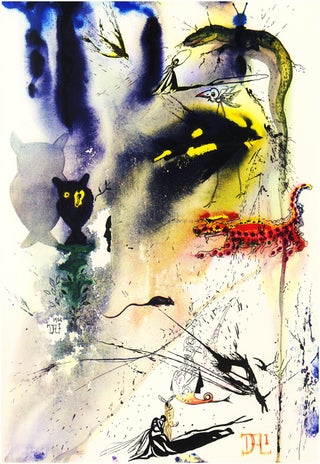 S
"Caucus Race and a Long Tale"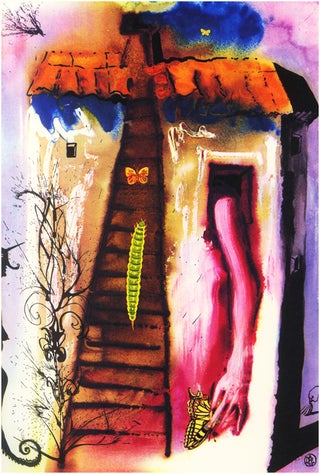 S
"The Rabbit Sends in a Little Bill"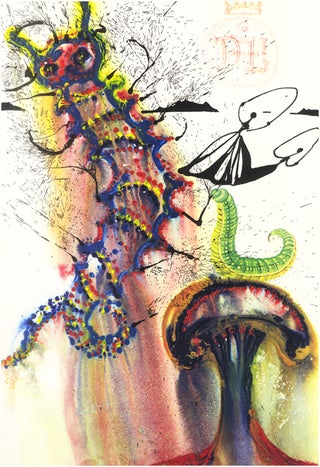 S
"Advice from a Caterpillar"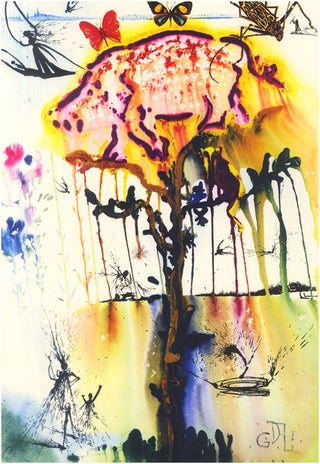 S
"Pig and Pepper"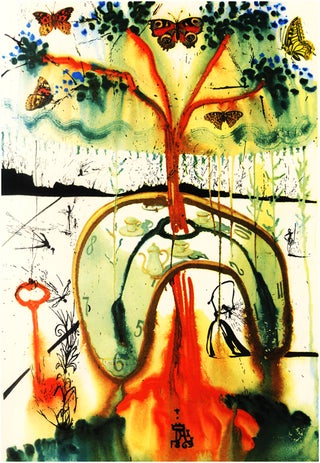 S
"Mad Tea Party"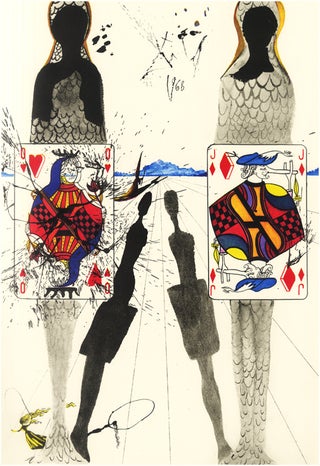 S
"The Queen's Croquet Ground"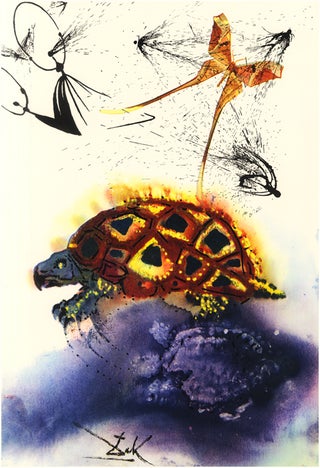 S
"The Mock Turtle's Story"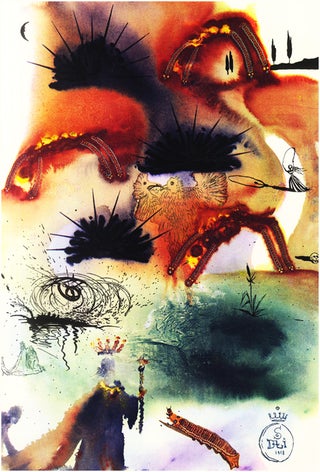 S
"The Lobster's Quadrille"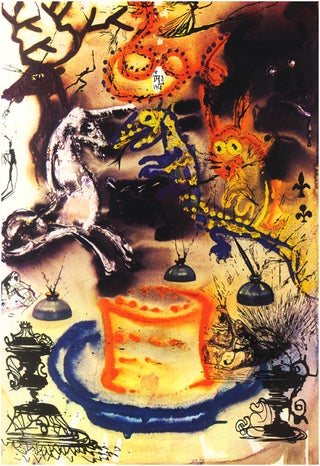 S
"Who Stole The Tarts"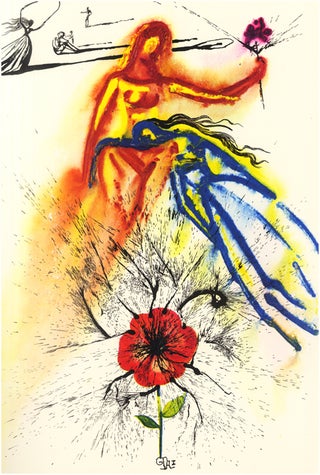 S
"Alice's Evidence"