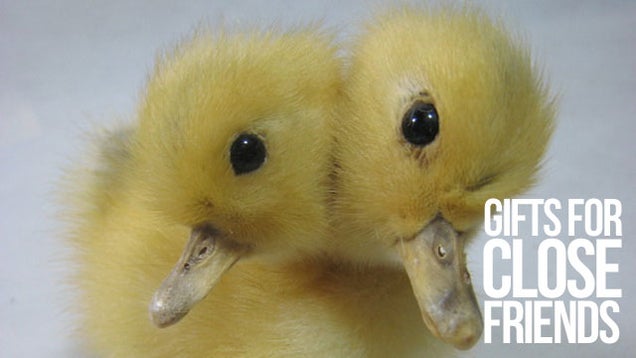 What do you get the person who has everything? Something insanely freaky. We have scoured the internet for the most insane gifts to give your friends who are impossible to find presents for. And what we found was simply amazing.
Including two-headed ducklings, a vial of Barbie's blood, and the creepy baby from David Lynch's Eraserhead!
Show up to the office party with these presents for your Secret Santa, and we guarantee you'll never have to do a gift swap again. Warning: the last item in the gallery might be slightly NSFW.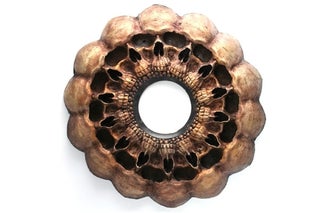 S
Skull Wreath!
Let the neighborhood know that you mean business with this nifty skull wreath. Great for Halloween and warding off carolers. Plus it's only $49.95.
[Via Neatoshop]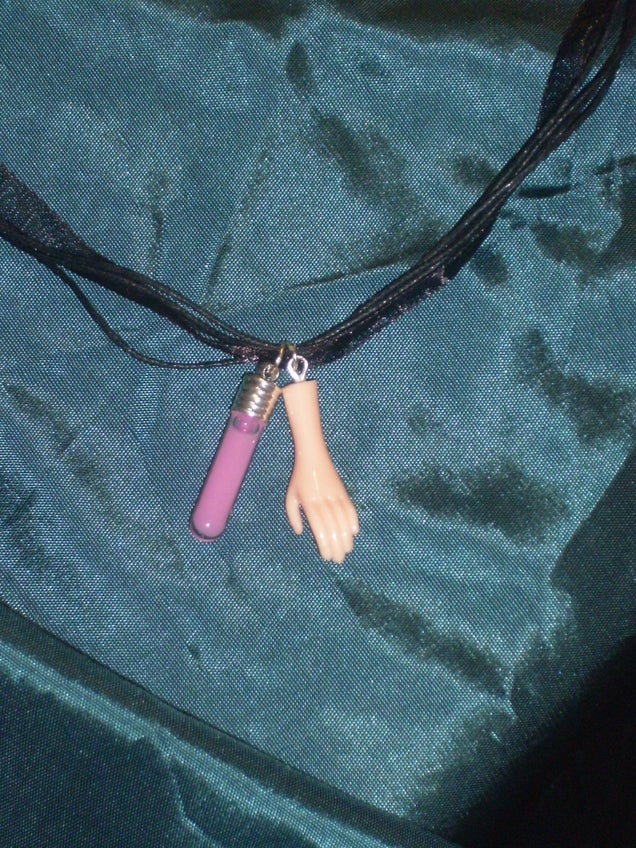 S
Barbie Pink Blood Glass Vial and Hand Ribbon Necklace
This necklace is both original and informative. Let your friends know what color Barbie bleeds (pink) with this lovely little trinket. And just in case the pin vial of Barbie blood isn't enough to go on, it's cleverly paired with the severed hand from everyone's favorite plastic lady. The asking price? A mere $8.00.
[Via Undead Dreams on Etsy]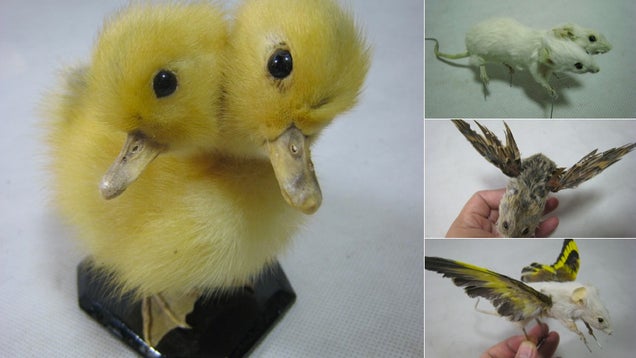 S
Two- Headed Taxidermy And Winged Rodents
Two-headed hedgehogs, winged hamsters, and more. Get two baby ducklings for the price of one! Ranging about $30 to $50, these items guarantee your friend's desk will be boring no more! Just make sure you check in everyday to make sure that they have it on prominent display.
[Via Taxidermyspecimen1 on Etsy]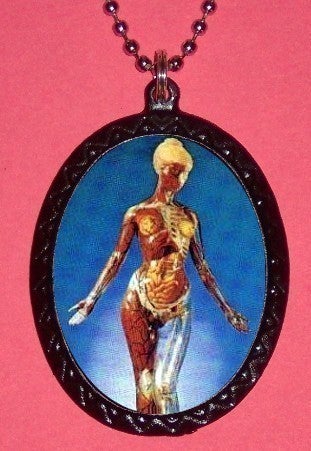 Organ Necklace
A horrific twist on the classic cameo pendant. Pair this piece of jewelry with a card about how it's perfect for the recipient, because they always wear their heart on their sleeve. PUNS OF FUN, and only $7.
[Via SweetheartSinner on Etsy]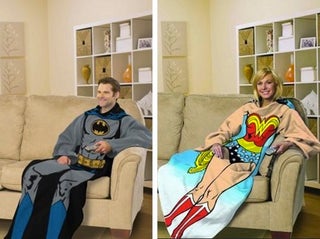 S
Superhero Snuggies
Now you too can be a superhero — without all that tedious exercise and crime fighting. It's the superhero snuggie, going for $39.95.
[Via Amazon]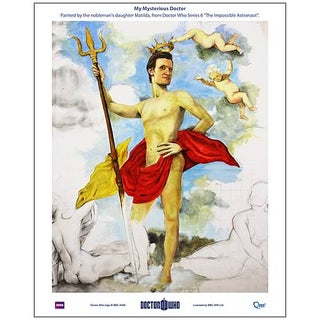 S
Half-Naked Doctor!
Admirers of impossibly charming, gangly white men and Doctor Who superfans will love this scandalous poster, recreated from "The Impossible Astronaut." It's hard to put a price on the naked torso of the beloved Doctor, but it's a pure bargain for only $12.95.
[Via Entertainment Earth]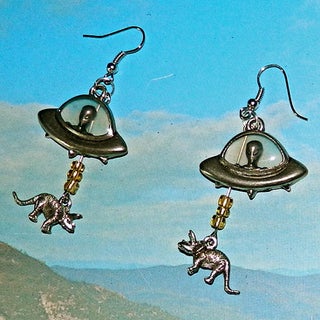 S
Dino Abduction Earrings
For the UFO conspiracists in your live. Where did the dinosaurs go? We think these adorable $14 earrings say it all.
[Via AlienAbduction on Etsy]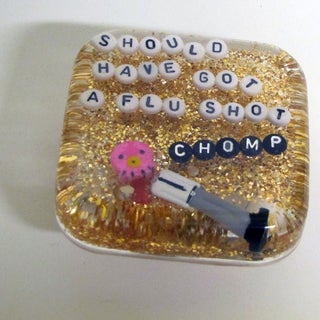 S
Flu Shot Shower Art
Perfect for that purell-squirting germaphobe, who insists on coming into the office when they're sick. We did not know that "shower art" exists, but now we can't imagine our bathrooms without this image of germ on human carnage. Running at $28, each shower piece is waterproof and comes with a suction cup stuck to the back.
[Via Ugly Baby on Etsy]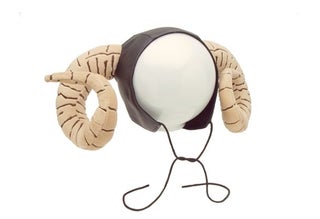 S
Tim The Enchanter Hat
Forget your hand knit Princess Leia Buns. Real movie lovers will notice you right away in your Tim The Enchanter Hat. Perfect for the friend who just can't stop screaming out dated movie quotes. Only $19.95.
[Via Neatorama]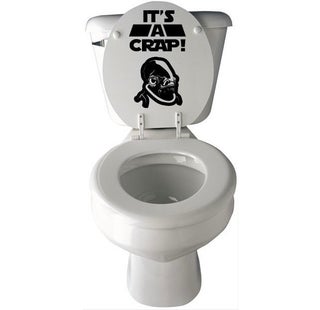 S
It's A Crap!
Nothing says class better than the bulbous eyeballs of Admiral Ackbar screaming about the dump you just took. Let the Star Wars poop jokes fly — only $14.99!
[Via WalkingDeadPromotions on Etsy]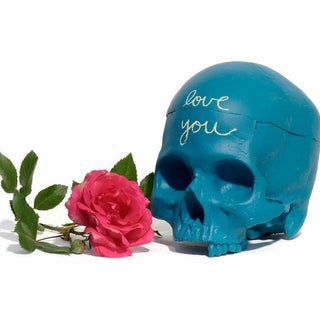 S
Chalkboard Skull
We guarantee your roommate won't forget to pick up milk if scribble the message on the head of this chalk skull. All chalkboard skulls are handmade and cost $42.
[Via IAmHome on Etsy]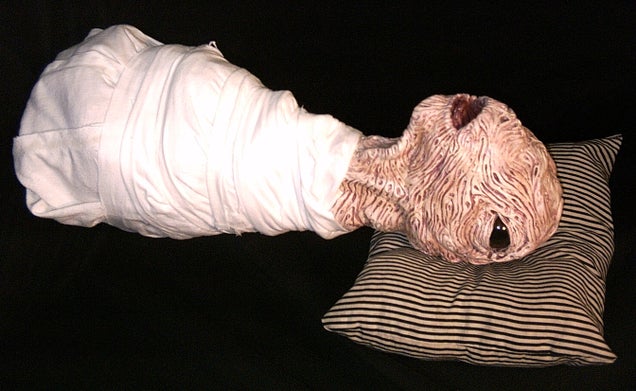 S
Eraserhead Baby Doll
No home should be without this recreation of the baby from David Lynch's Eraserhead. Perfect for kids who haven't experienced night terrors yet, $250.
[Via Keith Burruss on Etsy]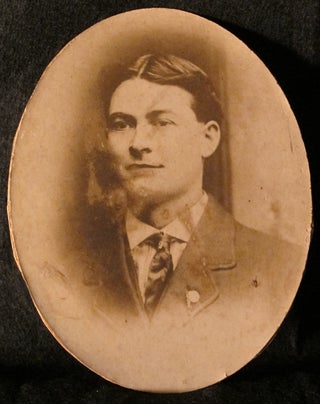 S
My Dead Boyfriend
Fans of the Eraserhead doll should note that the same Etsy store is also peddling a picture of their "dead boyfriend," for a mere $10. Who needs real boyfriends when we can have dead ones from the past? Plus he'll be a great conversation started at the next Christmas cocktail party.
[Via Keith Burruss on Etsy]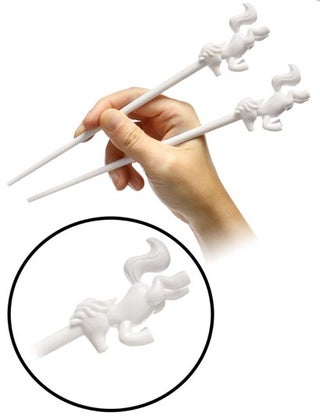 S
Unicorn Chopsticks
Make every meal a magical meal for just $9.99. Also we'd like to promote these unicorn chopsticks and being pro-unicorn as the bodies of the horses remain attached to the utensils. Fight unicorn poaching!
[Via ThinkGeek]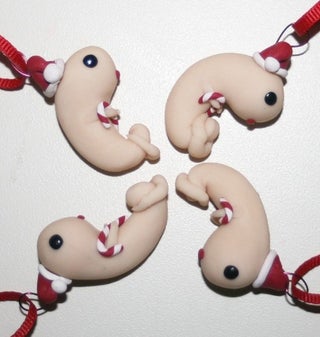 S
Santa Embryo Ornaments
Nothing says Christmas quite like the unborn embryo of jolly old Saint Nick. And at a low, low prince of $12.50, buy more and build a whole necklace!
[Via Feti on Etsy]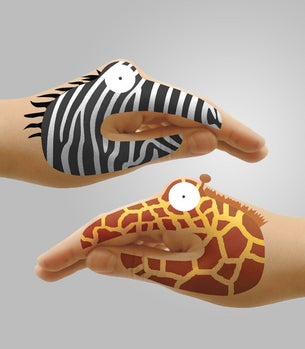 Animal Hands
Party magicians are over. Come to your next mirror prepped with these Animal Hand temporary tattoos! What's $10 when you can creep out all of your friends with your giraffe hand stand up. Or just run around screaming that your hands have become animal mutant heads — the possibilities are endless!
[Via FredFlare]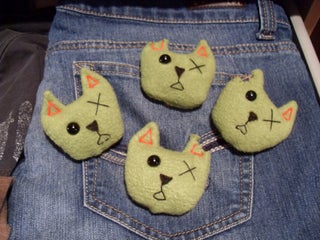 S
Lavender Scented Dead Cat Heads
Scare folks away from opening your drawers, with these lavender scented zombie cat heads. A set of 4 is $20.
[Via ComfortbyFeliciaRose on Etsy]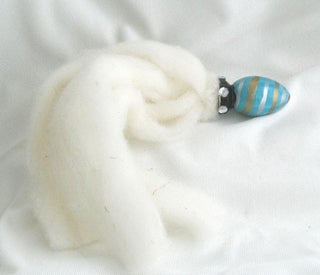 S
Unicorn Butt Plug
Not sure if this is a disaster or a delight. The low price tag of $15.00 makes this unicorn butt plug quite a steal. But the fact that the creator vigilantly warns against anyone actually putting it inside their butt somewhat reduces the overall effectiveness of this gift.
[Via Cappy Sue on Etsy]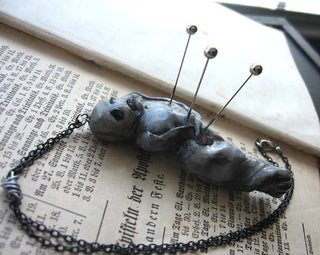 S
Voodoo Victim Necklace
Let everyone know you are not to be fucked with, simply by wearing this clearly dead voodoo doll zombie necklace. Going for $30.00.
[Via White Moon Witchcraft on Etsy]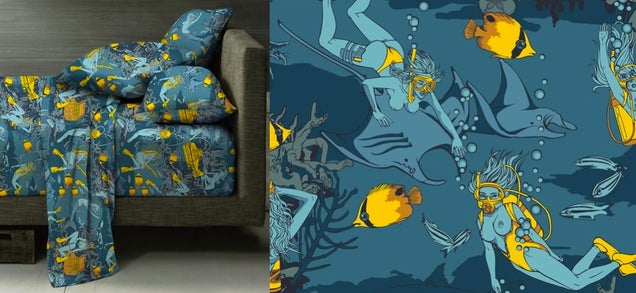 S
Pearl Diver Sheet Set
Never leave your bed again while you're surrounded by lovely illustrations of naked ladies spear fishing majestic creatures in a NSFW underwater, submarine wonderland. Not into fish? Check out the Poppy Playground line. Yes, it's naked ladies in a poppy field. Prices of these 400-thread-count Egyptian Cotton sheets range from around $100 to $200.
[Via Vice Merchants]