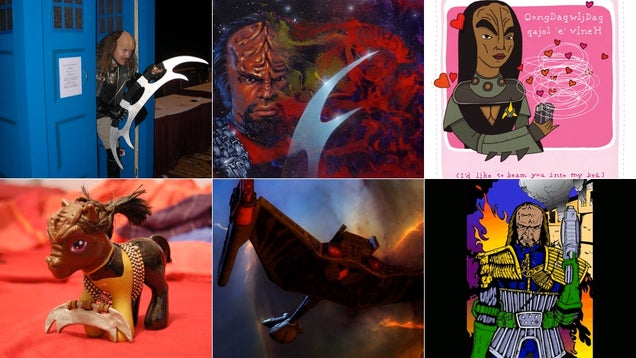 S
Thank Kahless, it's Friday! We decided to celebrate by rounding up some of the most glorious and demented Klingon fan art we could find.
Looking at awesome artistic representations of Star Trek's greatest warrior race is the honorable thing to do. Qapla'!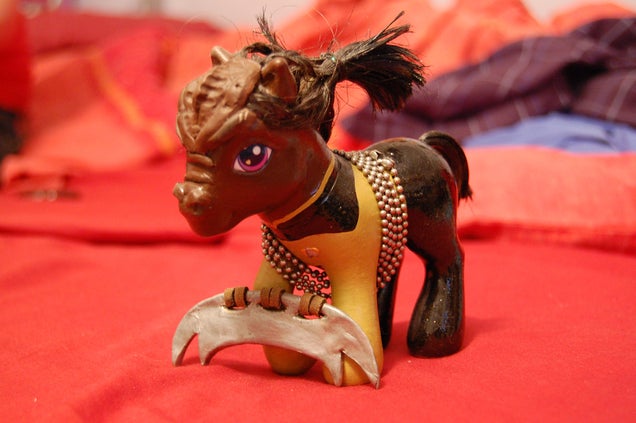 S
My Little Worf Pony by Kipperfrog via Culture Popped

S
Aww... Klingon Valentine, via Trekkie Sex.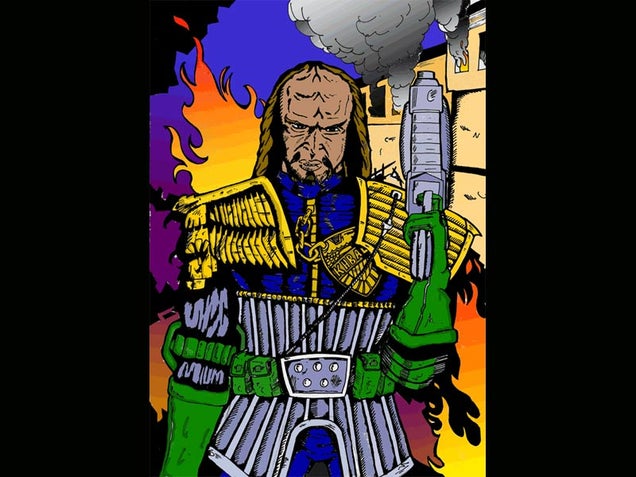 S
A Klingon Judge could probably subdue Mega City One in a day. Via Superman Fan Art.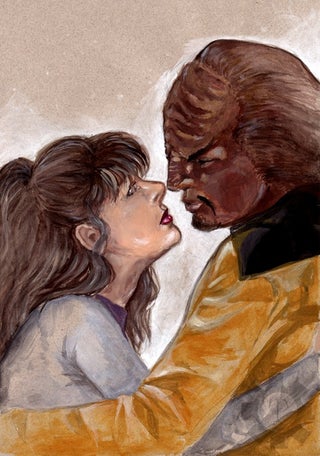 S
Worf and Troi — For all us Trorf shippers. Via Star Trek Tumblr.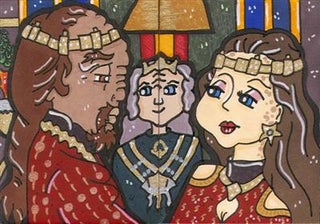 S
Worf and Jadzia by ~CassieJ787 on DeviantArt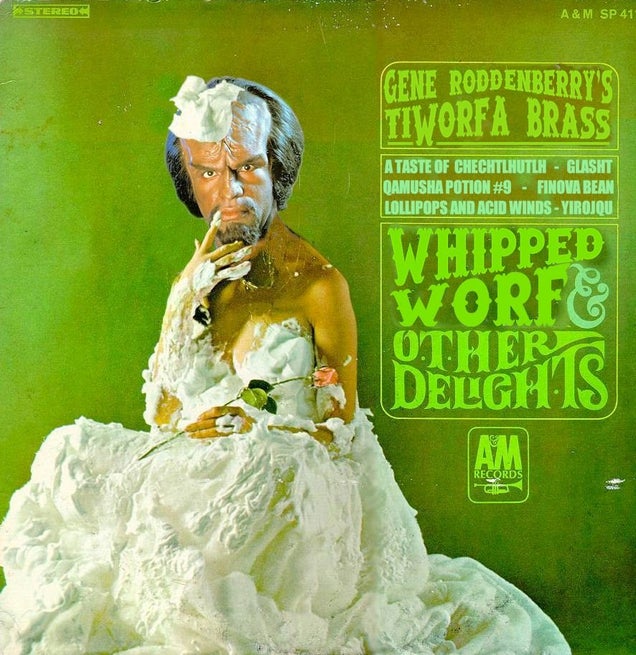 S
Whipped Worf and Other Delights. The expression on Worf's face is what sells it. Via Bad Fan Art.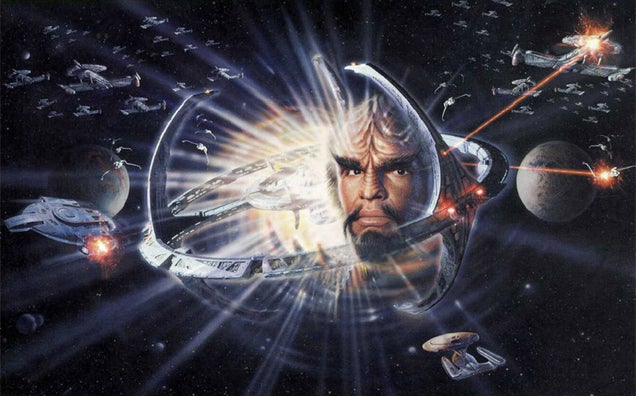 S
Another exploding Worf head. Via Fanpop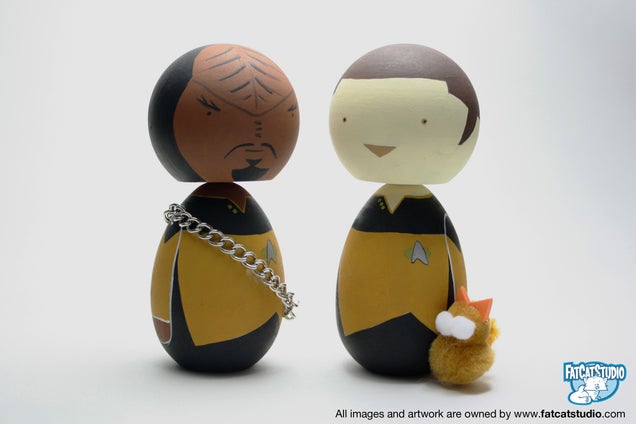 S
Worf and Data with Spot the Cat, custom-painted Little Fatty figures from FatCatStudio.com, via Fanpop.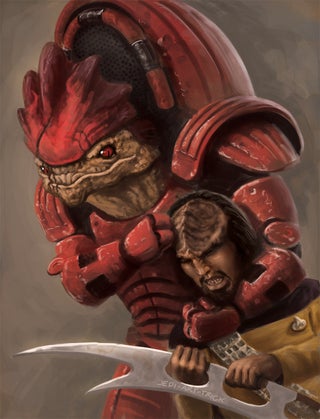 S
Worf Vs. Wrex, by Jedi Art Trick on Deviant Art.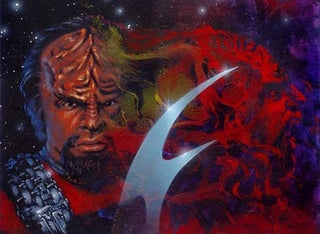 S
Worf looking sorta badass and black velvet-y. By Herb Leonhard, via Fuck Yeah Star Trek Fan Art.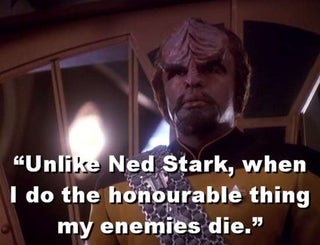 S
Worf has a really good point here. Via The Happy Ottoman.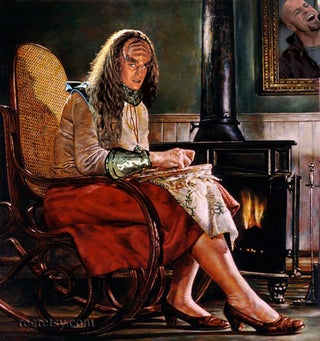 S
Klingon Embroidery, via Regretsy.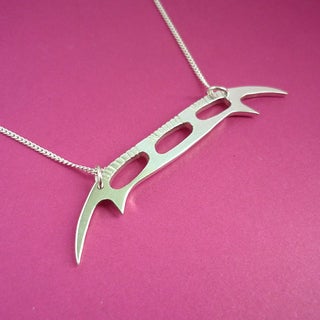 S
Bat'leth necklace! by StarbrightSilver on Etsy, via Newsarama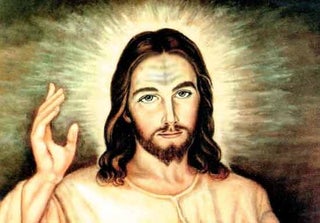 S
Klingon Jesus via A Great Work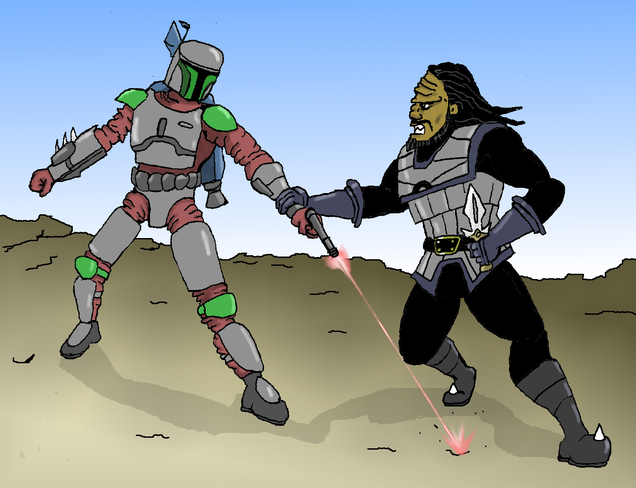 S
Klingon vs. Mandalorian, via The Daily Rawr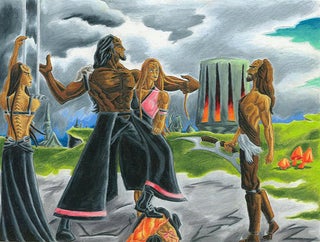 S
I'm really not sure what's going on here. Via Star Trek Tumblr.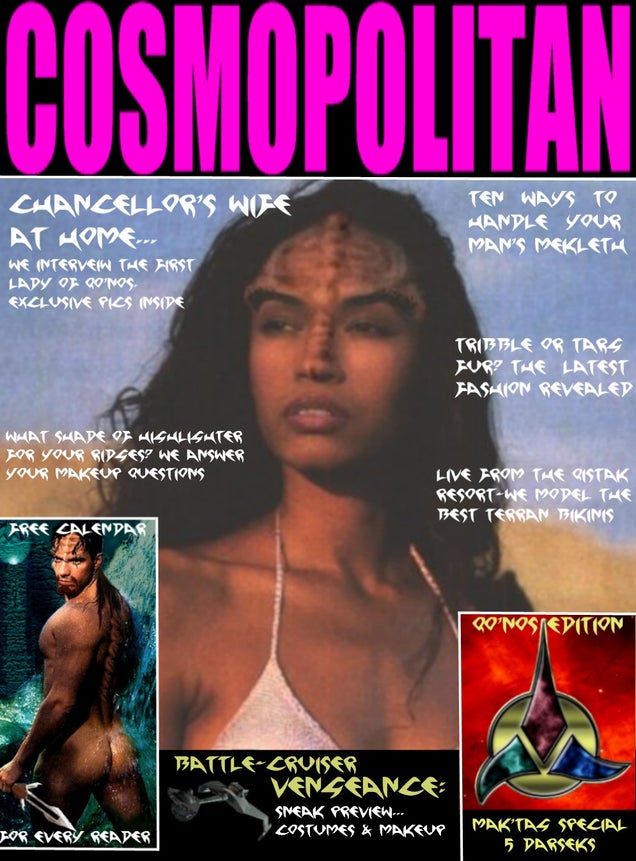 S
Klingon Cosmopolitan, by Captain Kehlan on Deviant Art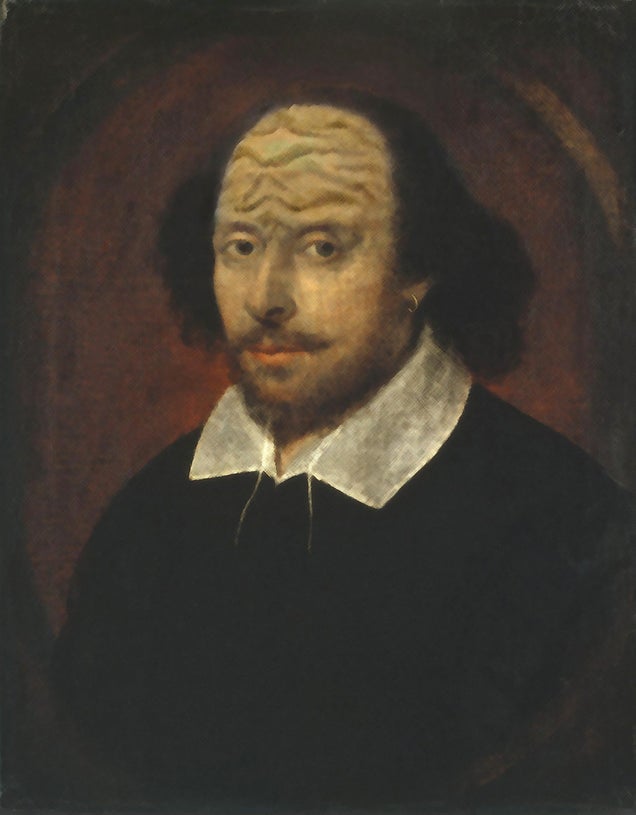 S
Klingon Shakespeare by Flectarn on Deviant Art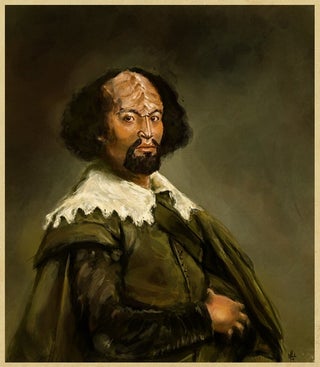 S
K is for Klingon by Hado-Land, via Svenska Chica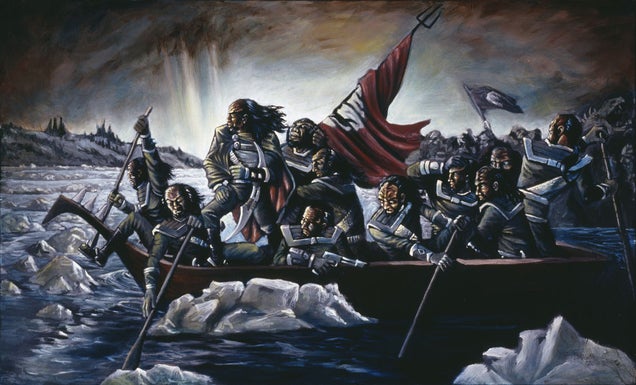 S
Klingons Krossing the Delaware, via Judge Fang on Deviant Art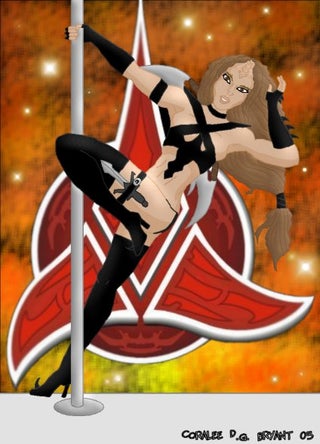 S
Klingon Stripper from Almighty Oracle on Deviant Art — which, incidentally, is full of totally out-of-control NSFW Klingon art.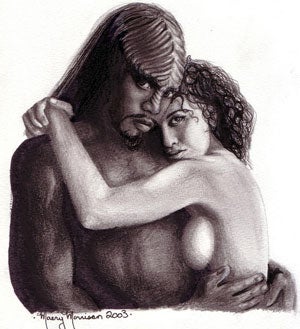 Awww. Via Fark.com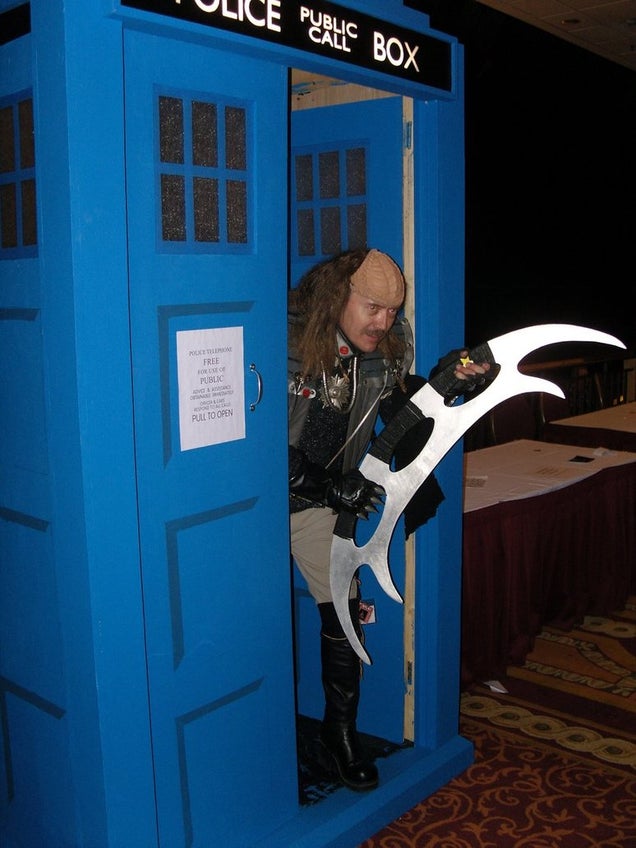 S
Somebody warn the Doctor! The whole "Temporal Grace" thing isn't going to be much help against a Bat'leth. Via Cam Wilkinson/Deviant Art.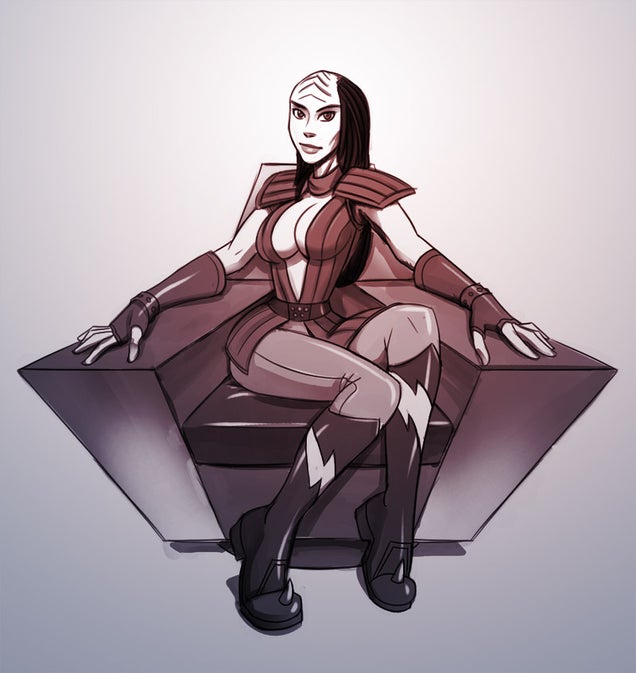 S
Sexy Klingon Commander, by Jordan Mead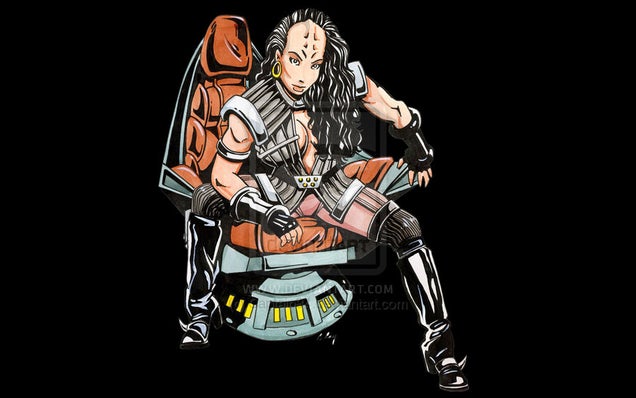 S
Another sexy commander, via Captain34 on Deviant Art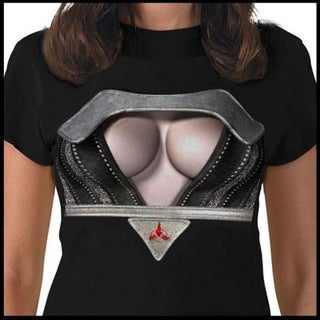 S
Klingon Kleavage T-shirt, via Jim Smash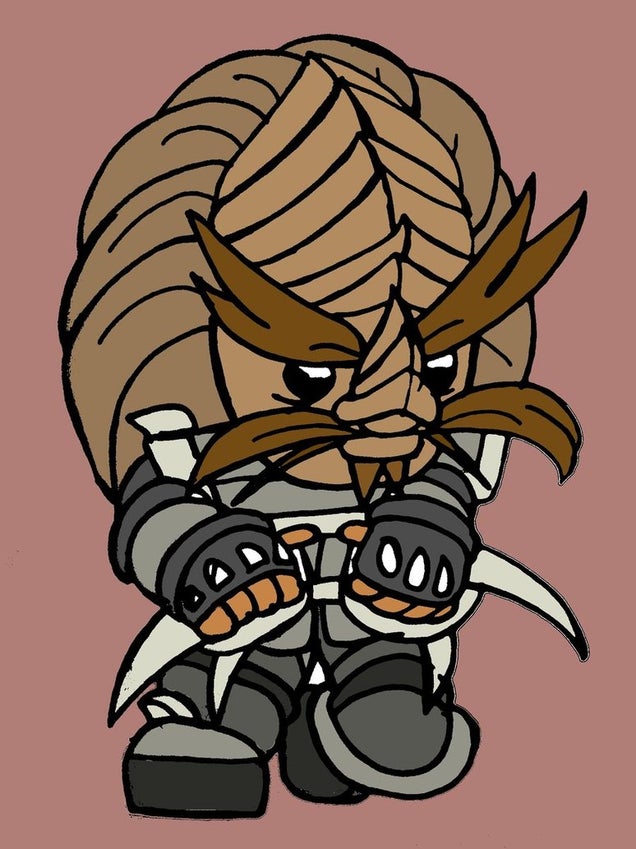 S
Lil Klingon by Wookiebasher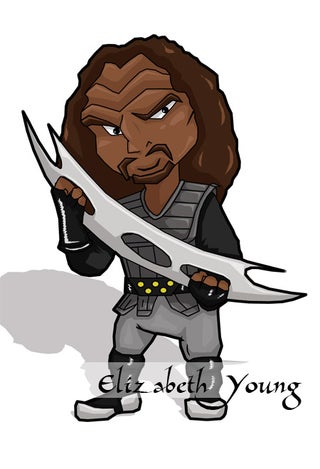 S
Chibi Klingon by Goldie Darkriver. We're just scratching the surface of "cute Klingon" art that's out there.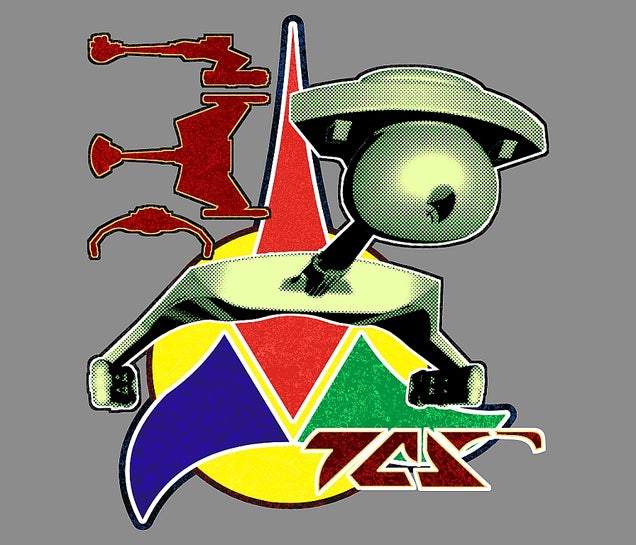 S
Cool Pop Art Battlecruiser, by Jeffery Wright/Deviant Art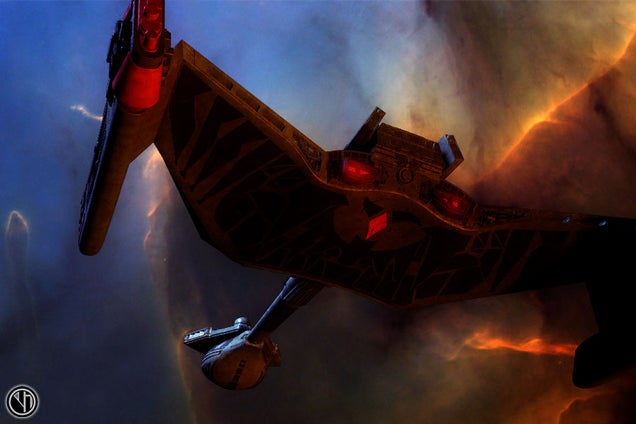 S
K'tinga Battlecruiser by Niklas Industry on Deviant Art. We had to include this one just because it's insanely awesome.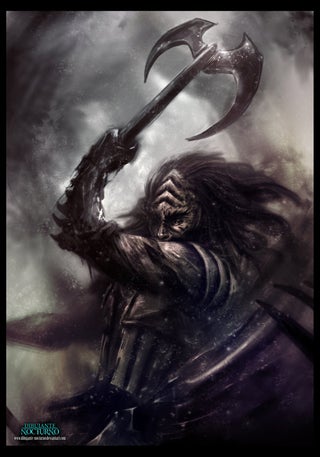 S
Klingon Warrior by ~Dibujante-nocturno on Deviant Art. Another one we had to include just because it rules.