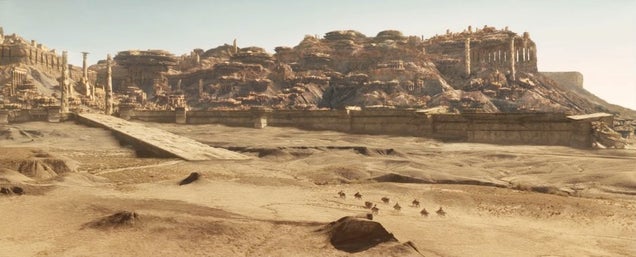 S
A brand new look at the dry landscape of Barsoom, with a city in the distance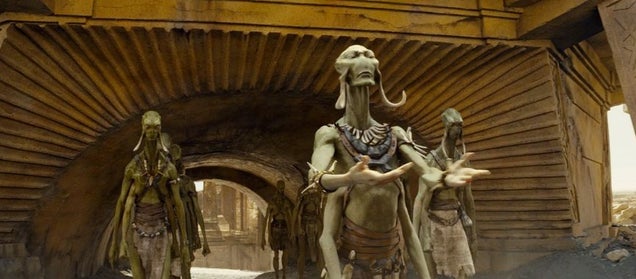 S
Meet the Tharks!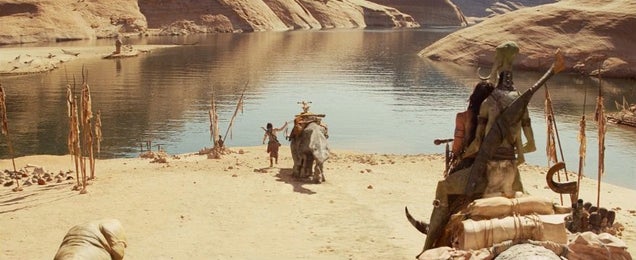 S
Riding on some Thoats, towards the water. Our best look so far at the Thoats in action?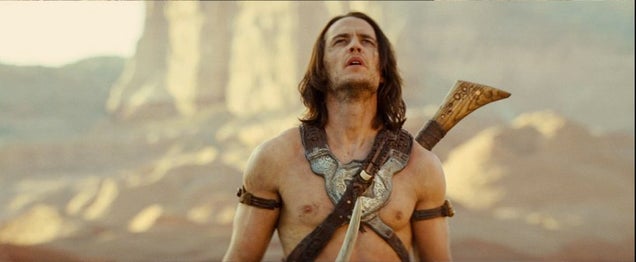 S
Taylor Kitsch looks up as they ride a boat along a canal, under a weird bridge.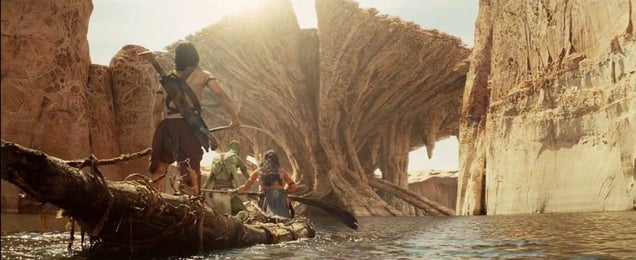 S
The boat drifts into a canyon, and it appears that Dejah Thoris is on board.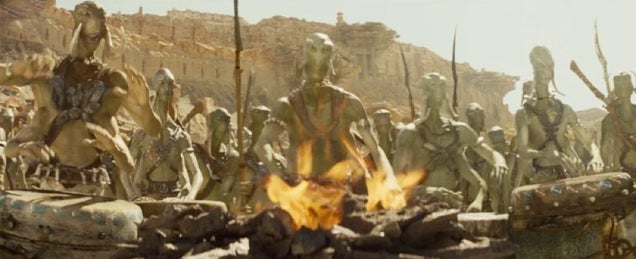 S
The Tharks light some fires and do their Thark dance.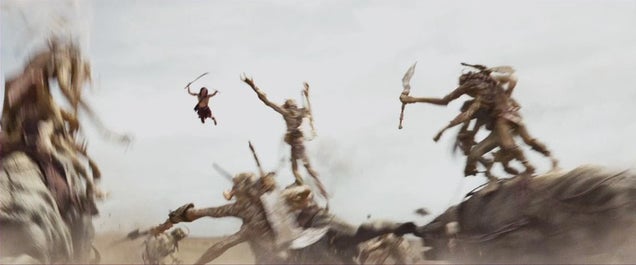 S
John Carter leaps high into the air, taking advantage of the low gravity, and attacks some Tharks.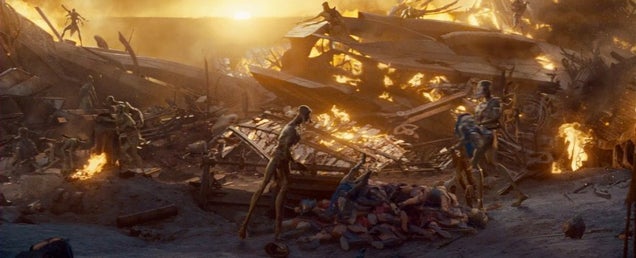 S
Piles of corpses and a burning structure — did one of their airships crash? Or is this a funeral pyre? Or both?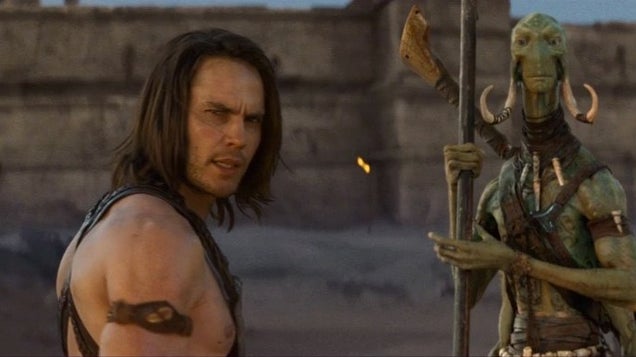 S
Perhaps our best look yet at the Tharks' features. John Carter says, "We did not cause this. But we will end it!"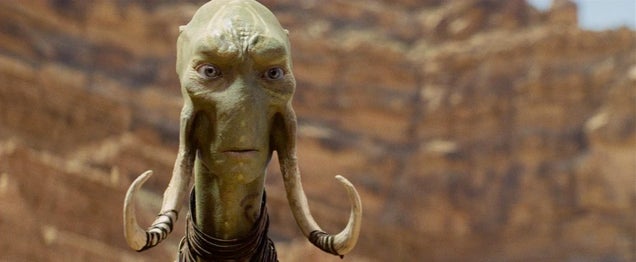 S
And our first look at a female Thark!