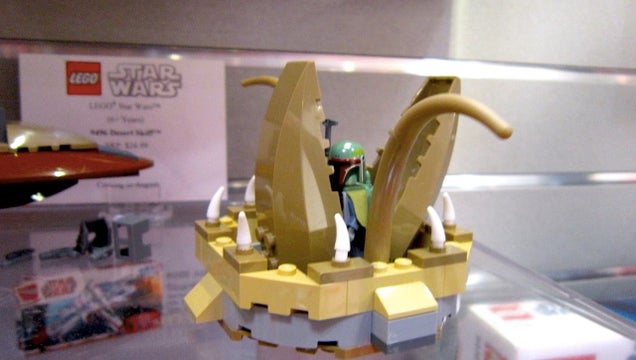 Over the last few days, we've taken a look at the latest Toy Fair offerings from Hasbro and LEGO. Today, we hit the floors around New York's Javits Center and perused the panoply of playthings on display. Here's an overview of the upcoming collectibles you may covet out of niftiness and/or sheer weirdness.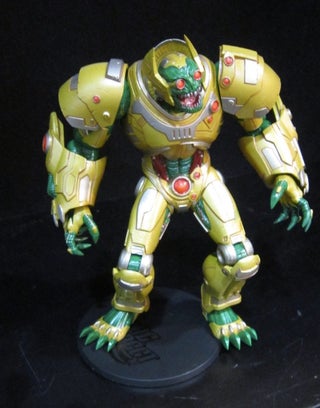 S
First off, here are some of the Toy Fair premieres from DC Direct. Here's the Jim Lee reinvention of the Parademon.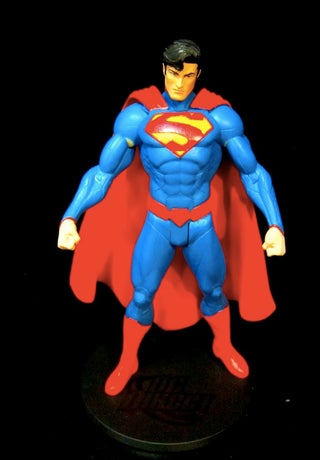 S
The New 52 Superman wearing his trunk-less costume.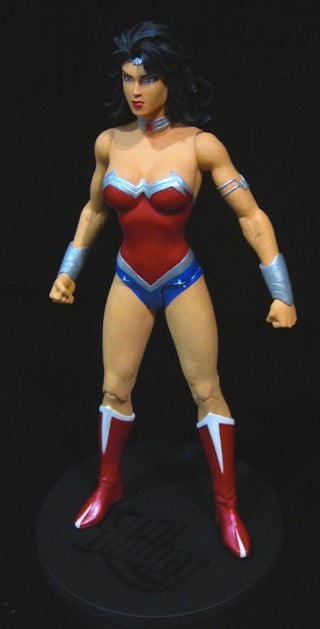 S
The New 52 Wonder Woman.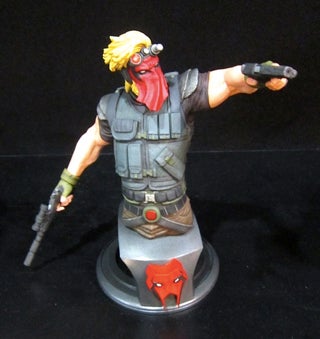 S
A Grifter maquette for your mantlepiece.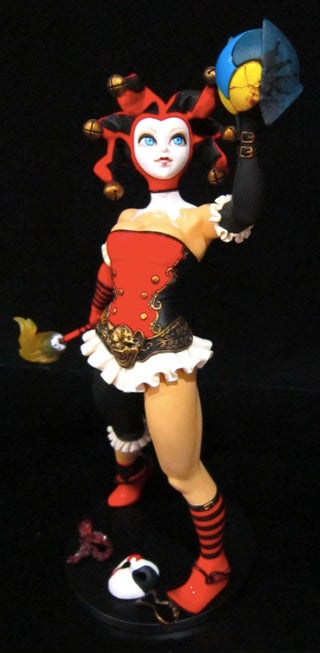 S
The Ame-Comi Harley Quinn statue, whose likeness is destined for
an uncomfortable Halloween costume
.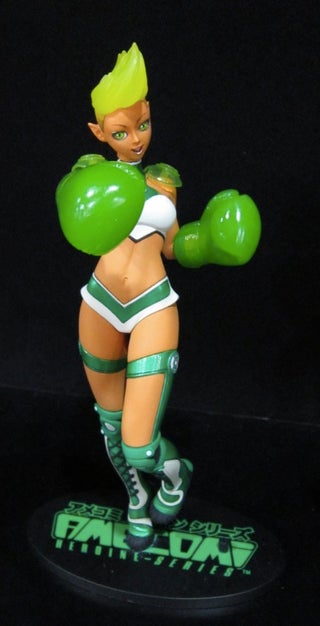 S
Ame-Comi Arisia,
the strangest of Green Lantern's girlfriends
.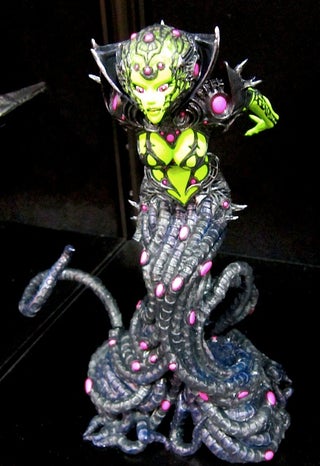 S
Ame-Comi Brainiac, who is giving me flashbacks to Anjelica Huston in
Captain EO
.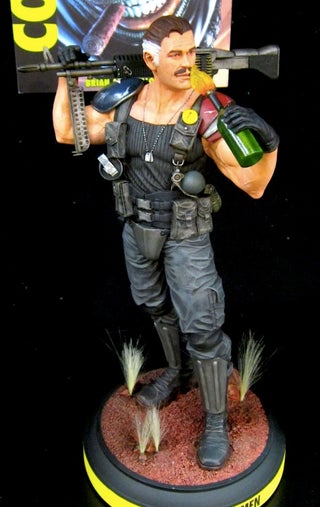 S
The
Before Watchmen
Comedian statue, which depicts J.G. Jones' artwork.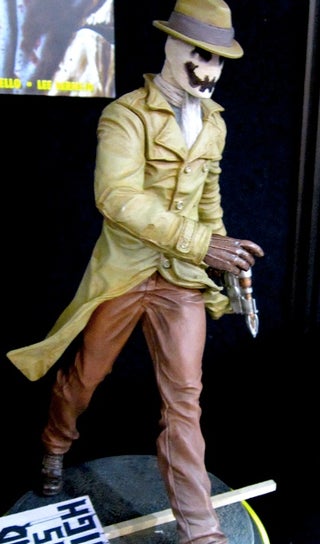 S
The
Before Watchmen
Rorschach statue, which depicts Lee Bermejo's designs.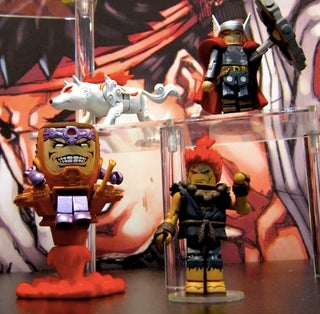 S
And here are some
Marvel Vs. Capcom 3
Minimates from Diamond Direct. Appreciating the M.O.D.O.K. love.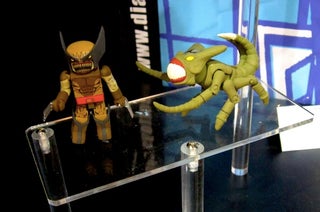 S
The Brood versus Wolverine Minimate collection, which is pure 1980s Chris Claremont throwback.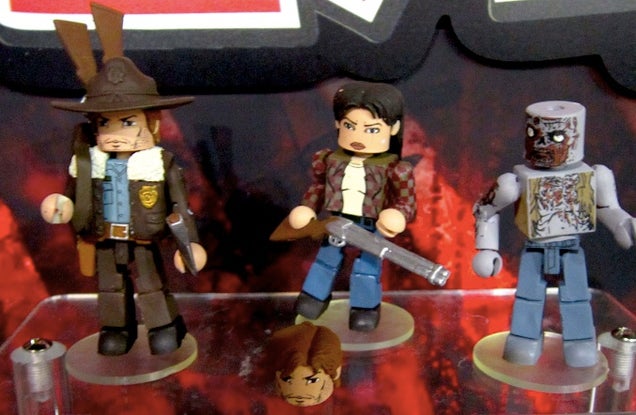 S
The Walking Dead
minimate collection.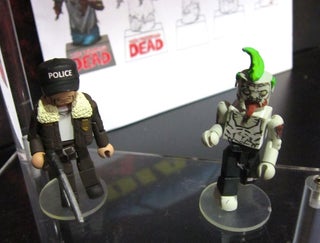 S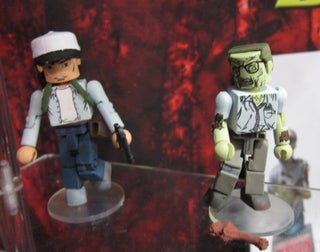 S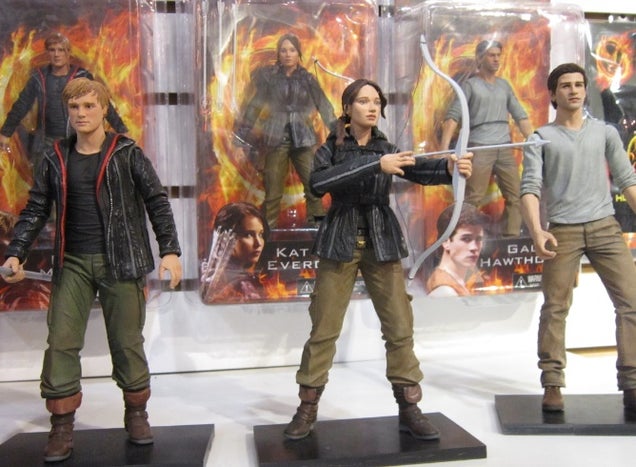 S
NECA's
Hunger Games
action figures, which are understandable...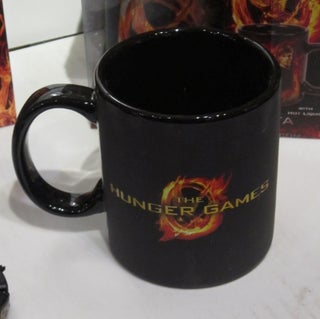 S
The Hunger Games
coffee mug, which is disturbingly milquetoast...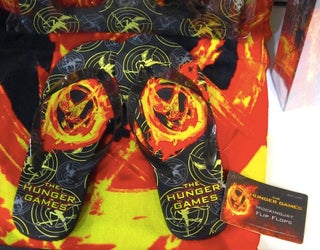 S
And
Hunger Games
flip-flops, which are absolutely baffling.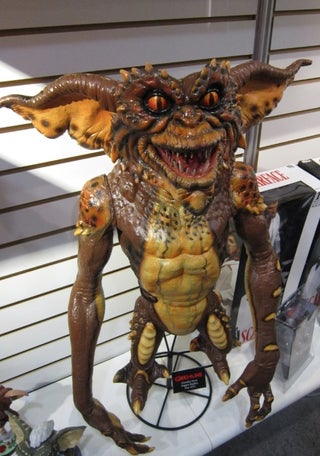 S
And when you put on those
Hunger Games
flip-flops, this
Gremlins
puppet begins creeping into your blind spot and massaging your toes.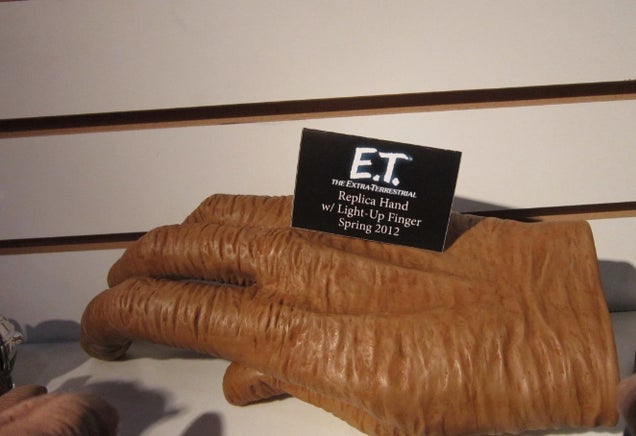 S
And speaking of tender touches, this
E.T.
light-up hand was made for caressing your loved ones' cheeks while they sleep.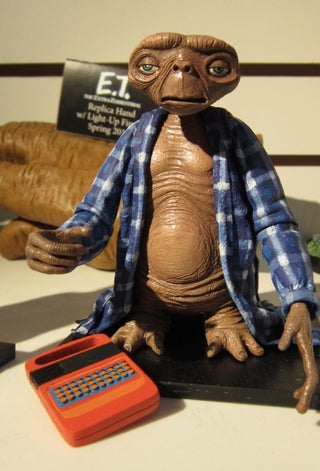 S
"Happy birthday, kids. You all got drunk
E.T.
action figures."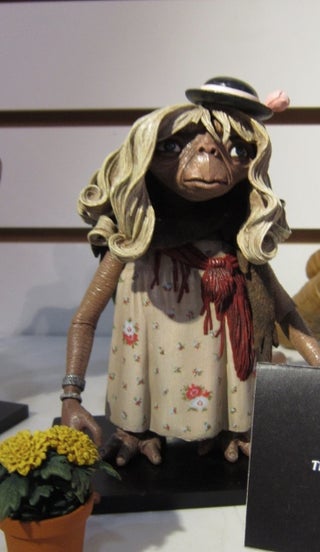 S
"Except for you, son. This counts for both Christmas and birthday."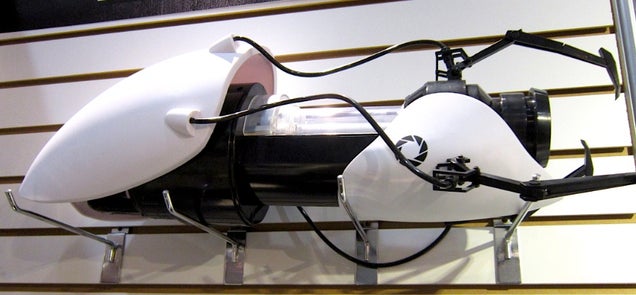 S
NECA's reproduction Aperture Science Handheld Portal Device.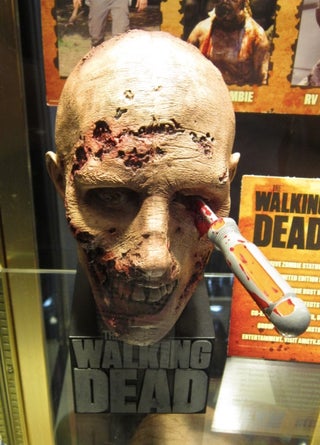 S
Select copies of Season 2 of
The Walking Dead
will come in this lovely decapitated zombie case.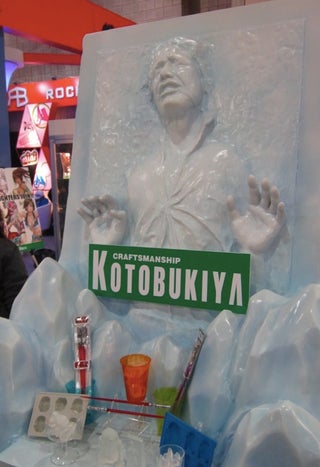 S
This wasn't a toy, but I enjoyed how Kotobukiya used a frozen Han as a spokesman for their
Star Wars
ice cube trays.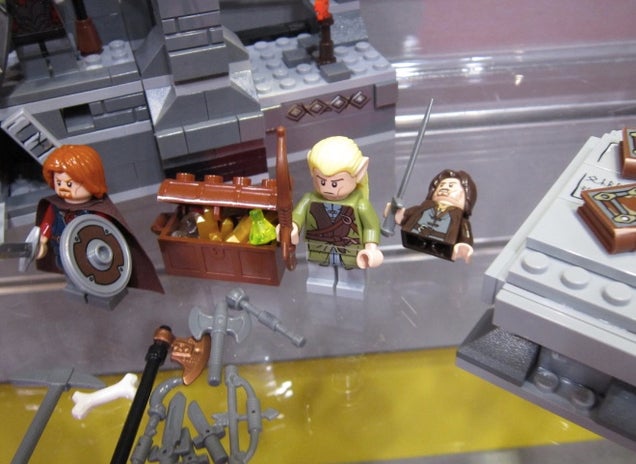 S
We had a rundown of the
new LEGO sets at Toy Fair yesterday
, but this tableau of Legolas with a bisected Aragorn raised new questions.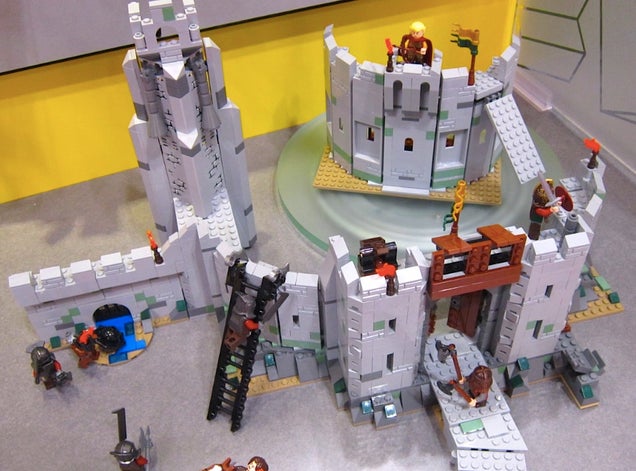 S
Another shot of the Helm's Deep play set.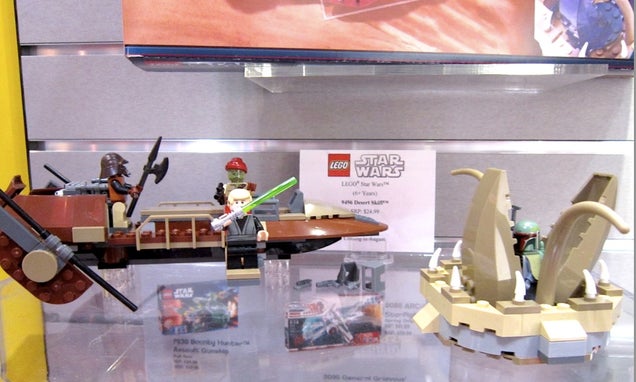 S
In August, LEGO is releasing some Jabba-themed play sets. We have the Sarlacc Pit...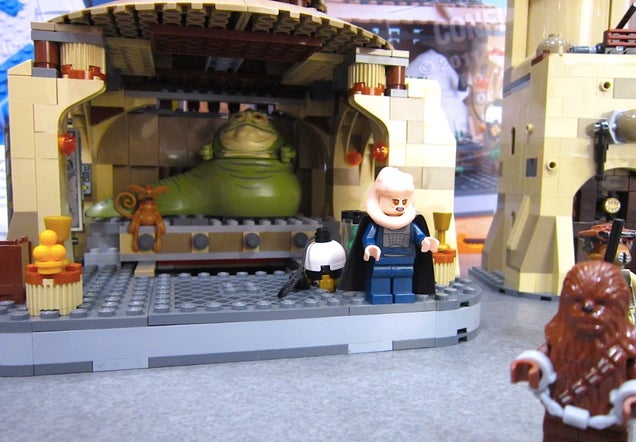 S
...and Jabba's Palace.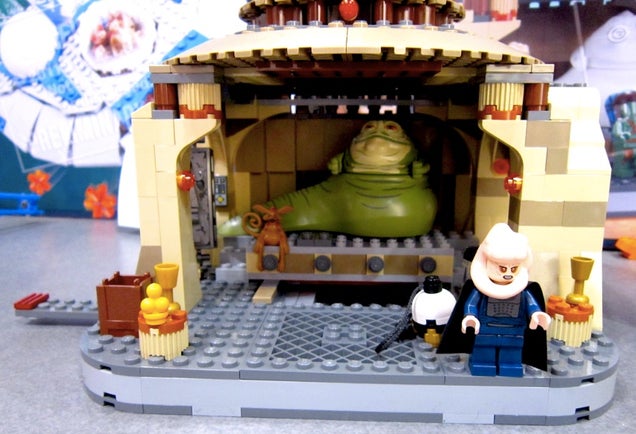 S
There's no Max Rebo figure, so no "
Lapti Nek
." Unacceptable.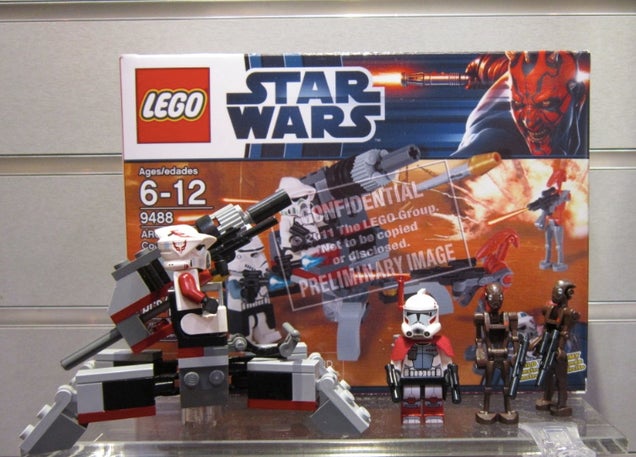 S
And here are some other LEGO
Star Wars
sets hitting stores throughout 2012, including the Darth Maul advent calendar. He's not celebrating
Life Day
, which means
he's the same religion as Artoo
.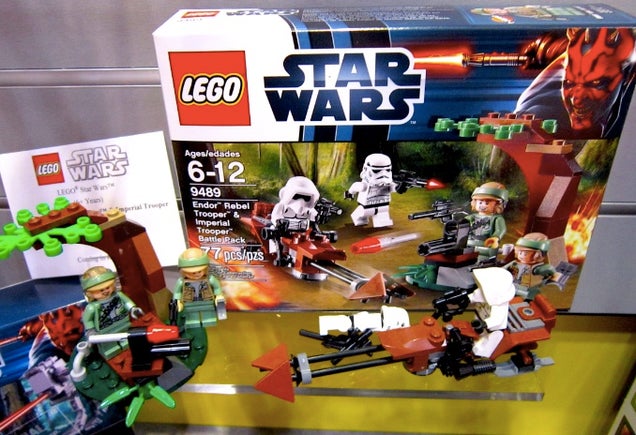 S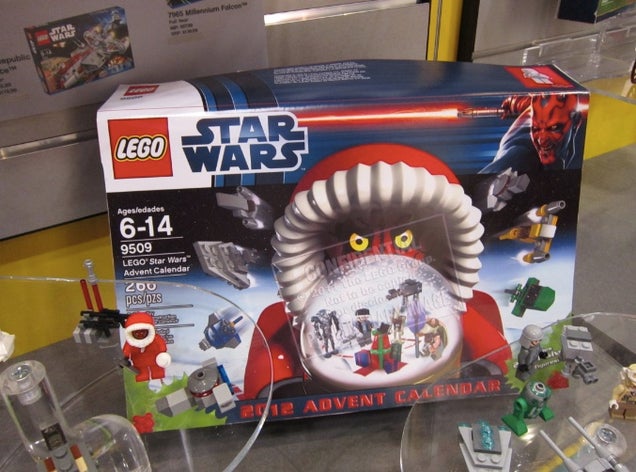 S