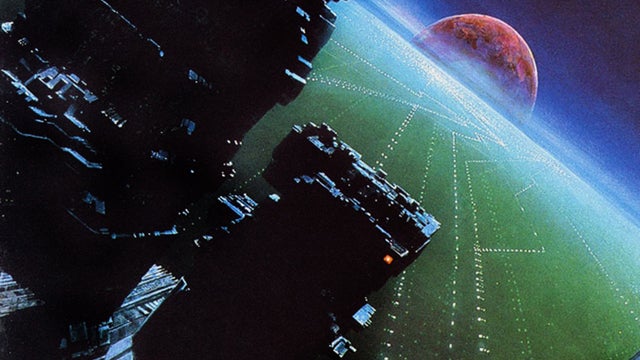 S
We're continuing to dig into the case of the teacher who was placed on administrative leave after a parent and student complained that he read to the class from two books that contained "pornographic" materials — including Ender's Game. (The parent also went to the police, who are investigating. We spoke to the local police — see below.)
So far, there are just a couple of updates. One is that you can read the school's press release on the matter here, but it doesn't tell us anything we didn't already know. School officials tell io9 they can't comment on a pending personnel matter.
The second update is that the Aiken, SC Standard published another article on the case — and this time, they name the other two books that the teacher read to his students from. One was The Devil's Paintbox, a young-adult novel by Victoria McKernan. The other was Curtain: Poirot's Last Case by Agatha Christie. (According to the news release, only two out of the three books were problematic, and it seems reasonable to assume the Agatha Christie book was the problem-free one.)
Update: We just spoke to Lt. David Turno with the Aiken police, who clarified some points. First of all, he says that the teacher was reading these books to his students off of an electronic reader, like a Kindle or an iPad — which may be where the notion that he was reading "internet porn" to his students came from. "It wasn't the hardbound books that I grew up with, but it was the new books that the kids are growing up with," says Turno.
Also, Turno says that the initial incident report, based on the mother's complaint, did specify that the teacher read passages about ejaculating on a prostitute's face, and it's up to the investigators to determine whether she or her child was exaggerating about that. "That was only the allegations that the mother reported to us, that the child had talked about."
So far, no other parents or children have come forward about this issue — although Turno says it's possible the investigators have interviewed other parents or kids. And he says it's too early to say whether charges will be filed against the teacher in question — it depends whether there's enough evidence of criminal behavior such as the intent to corrupt minors.