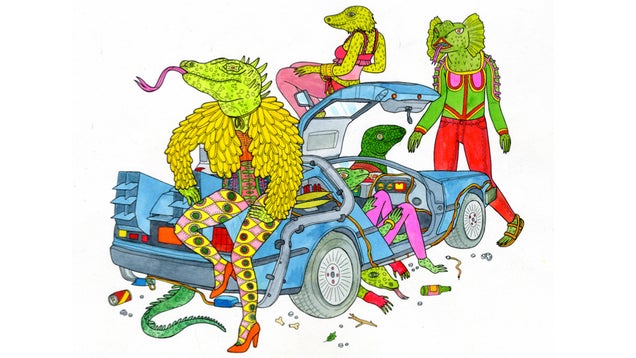 S
What's better than anthropomorphic, frilly lizards? Anthropomorphic, frilly lizards back from the future. Via DeLorean, of course.
This image was created by Brooklyn-based artist, cartoonist and illustrator Lisa Hanawalt, and recently posted to her blog (NSFW). You'll find her work everywhere from the NY Times to Vanity Fair to the delightfully deranged JP (Just People) Show. And it's easy to see why. After all, Hanawalt's is an imagination where: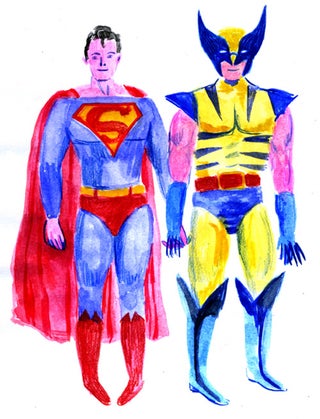 S
Wolverine and Superman are BFFs;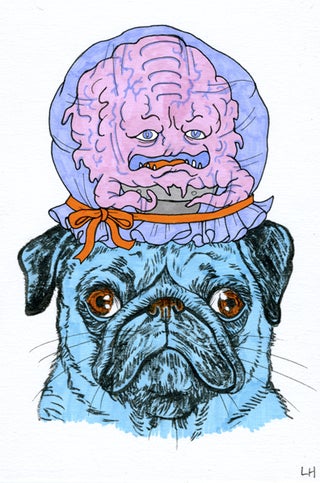 S
where Krang resides, delighted, atop the head of an unwitting pug;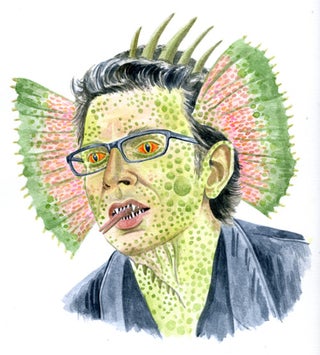 S
where Jurassic Jeff Goldblums roam free;

S
and where Tron: Legacy was released under the title Tron: Le Gassy.
Welcome to the nexus of wonderful and weird. Welcome, world, to the mind of Lisa Hanawalt.
You can check out more of Hanawalt's work on her website (NSFW). [Spotted on mashKULTURE]