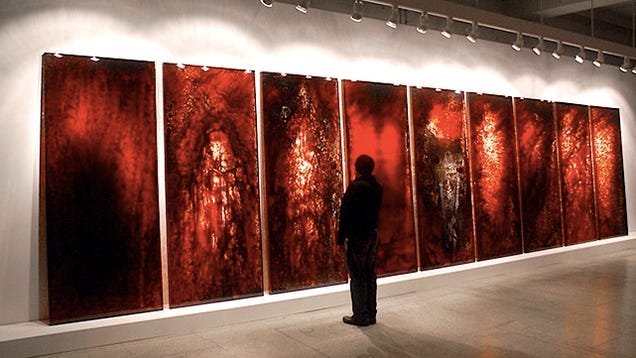 If Dracula stumbled into a gallery show by hemoglobin-obsessed designer Jordan Eagles, the vampire would immediately begin licking the walls.
And upon discovering that Eagles' medium is runoff cow's blood from slaughterhouses, the Lord of the Vampires would be absurdly disappointed and go home. Or turn into a half-raincloud, half-dog abomination and devour gallery patrons. Whichever.
As for all those human readers out there, your appreciation of Eagles' platelet-happy pieces depends on your squeamishness. He also experiments with projectors, turning entire rooms into arteries. If you've ever wanted to feel like Raquel Welch in Fantastic Voyage, it's not a bad place to start. Explains Eagles of his artistic process:
When lit, the works become translucent, cast shadows, and project a glow, appearing as if they are illuminated from within. The materials and luminosity in these bodies of work relate to themes of corporeality, mortality, spirituality, and science-invigorating blood as sublime.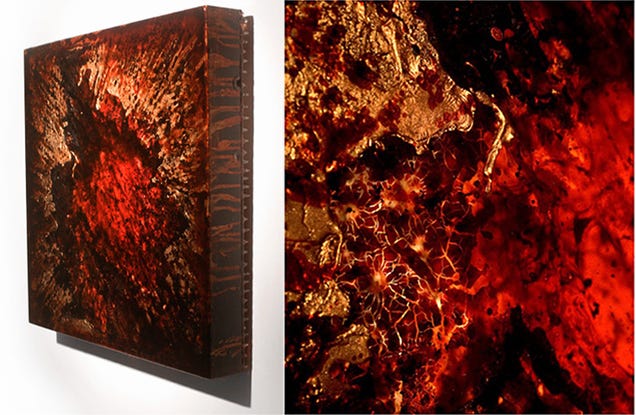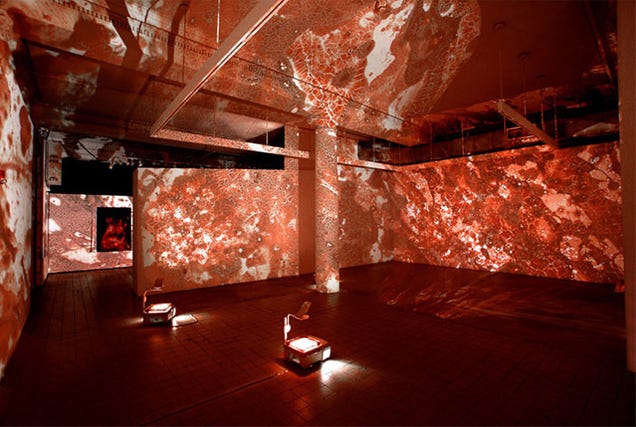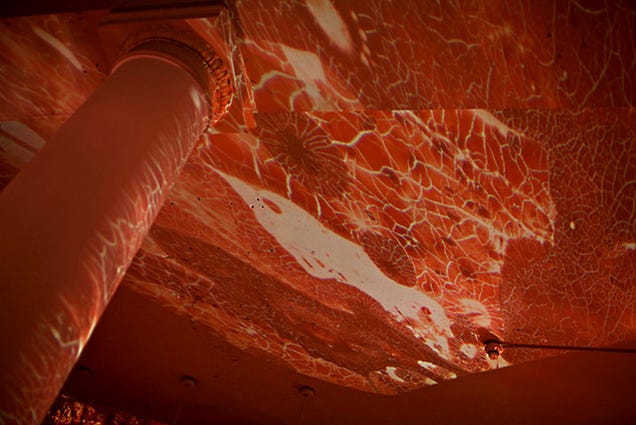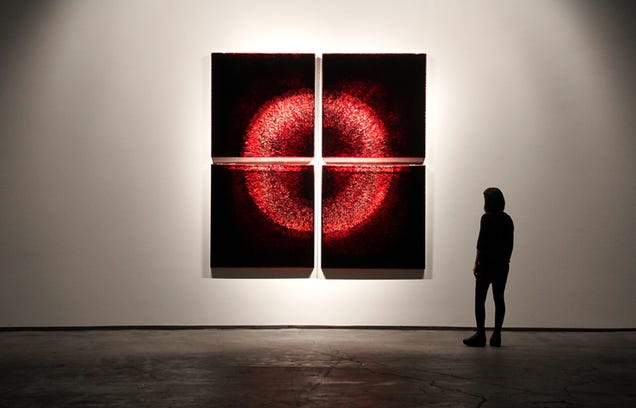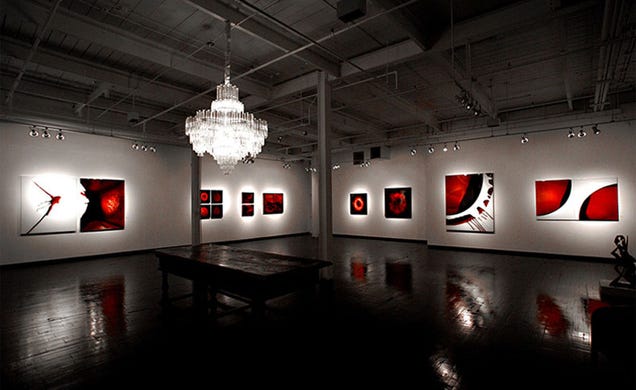 For more of Eagles' art, see his website. [Via Street Anatomy]