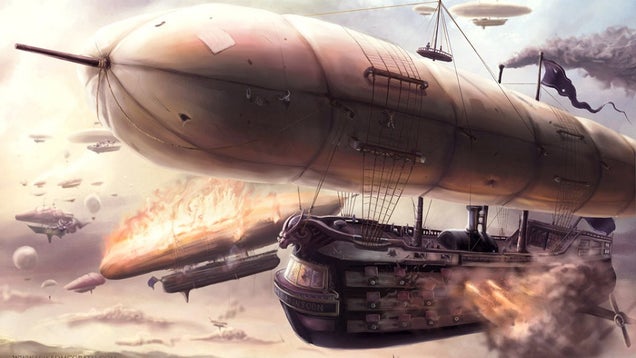 S
Who doesn't love airships? Dirigibles, zeppelins and aerostats. They're just so stately and romantic — and, as it turns out, a completely impractical method of transport. To many of us, the airship instantly symbolizes the romance and wonder of past dreams of escaping gravity — and in many cases, the zepplin is also the infallible sign of an alternate universe.
Check out our gallery of the most gorgeous airship pictures we could find, ranging from historical images to new art — and including some edible airships!
Top Image: Airship Battle: by Tom McGrath, [Deviant Art]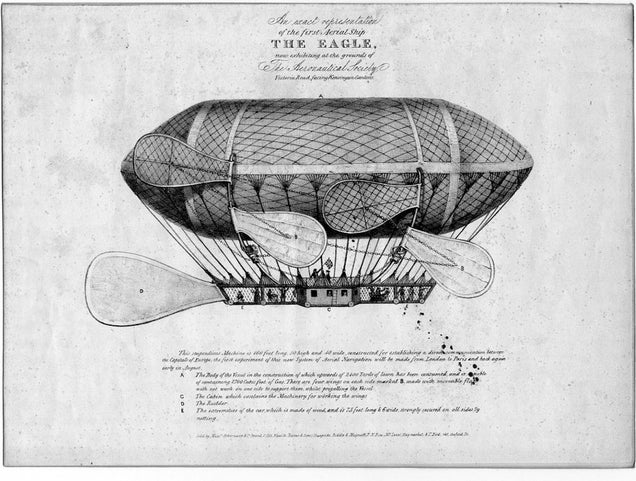 S
The Eagle. An illustration of an early Jules Henri Giffard design. Built in 1836, it was on exhibition in London when it escaped and burst. It was never tested. [From the Smithsonian Institution's collection.]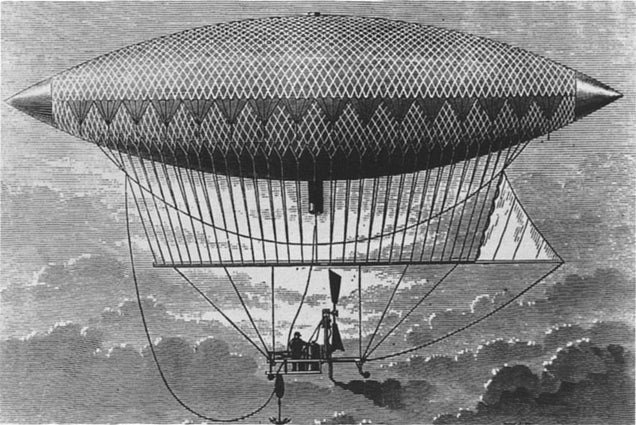 S
An illustration of Jules Henri Giffard's steam powered airship. In 1852 it flew 17 miles from the Paris Hippodrome to Elancourt. However, it could not make the return trip against the wind.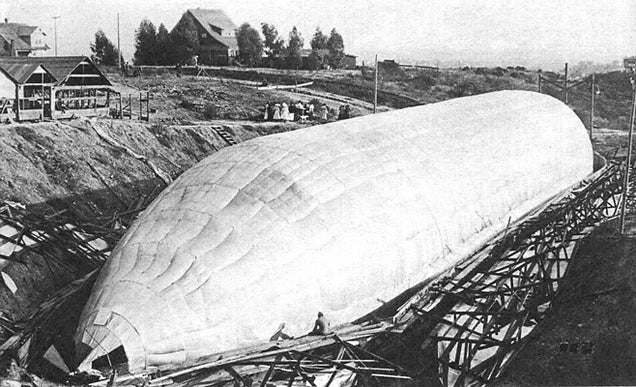 S
From [ The Journal of San Diego History: ] "An Arcade View Company photograph about 1910 of the Toliver Dirigible Air Ship - stern view from starboard side - built in a canyon near Twenty-Eight and B Streets."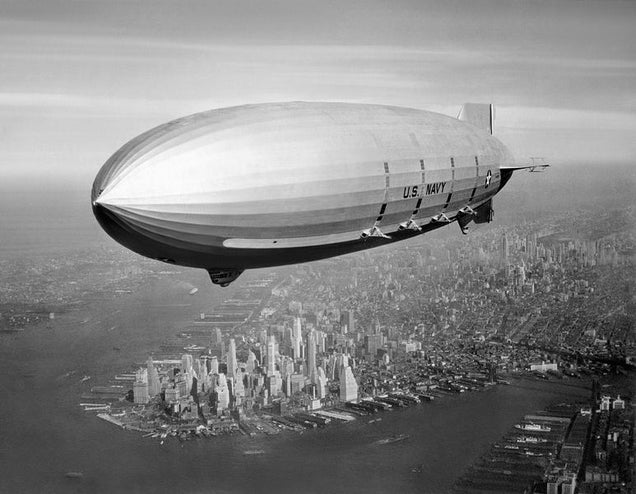 S
USS Macon: The USS Macon was a naval "flying air craft carrier" and scout aerostat. It crashed into the Pacific Ocean during a storm in 1935. Here it is, floating above NYC in 1933.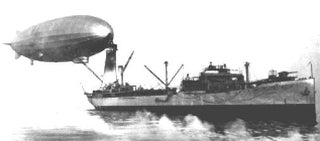 S
The USS Los Angeles, pictured refueling while at sea.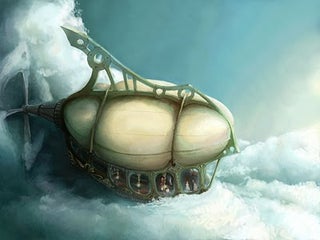 S
Elegant Airship: by Naomi Robinson, [Deviant Art]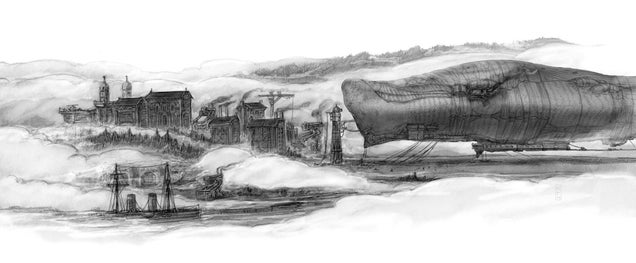 S
Leviathan: This airship isn't just whale shaped, it's actually a living creature in Scott Westerfeld's Leviathan. Illustration by Keith Thompson.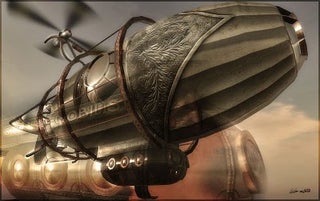 S
Strato Moblis: by Sextan Shephard, [Second Life]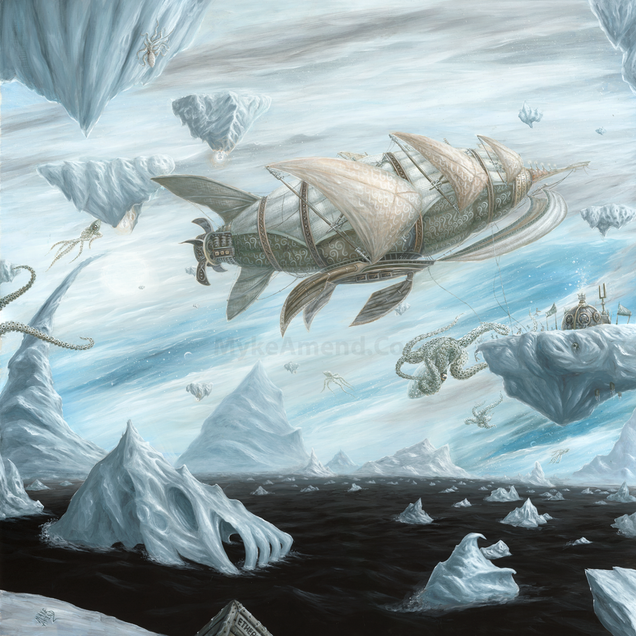 S
The Antarctic Experiment, Myke Amend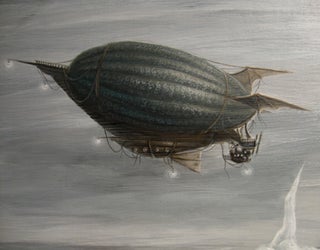 S
Vernian Process: This airship is a detail from a larger painting by Myke Amend. You can see the painting [here.]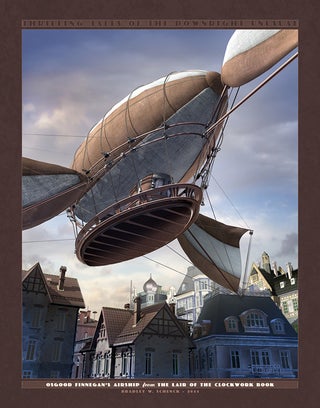 S
Osgood Finnegan's Airship: From Bradley W. Schenck's [Thrilling Tales of the Downright Unusual. ]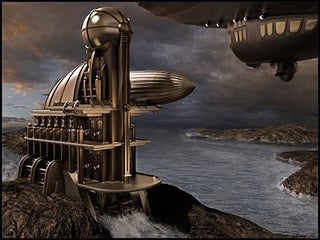 S
Airship Station: by Alanise, [Deviant Art]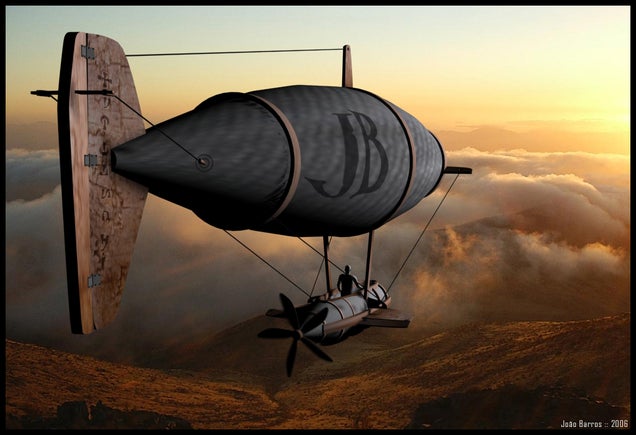 S
One Man Zeppelin: by Joao Barros, [Deviant Art]

S
This gorgeous cardboard creation by the amazing William Waldrop gives the Civil War an air force. You can see more of his astounding work [here.]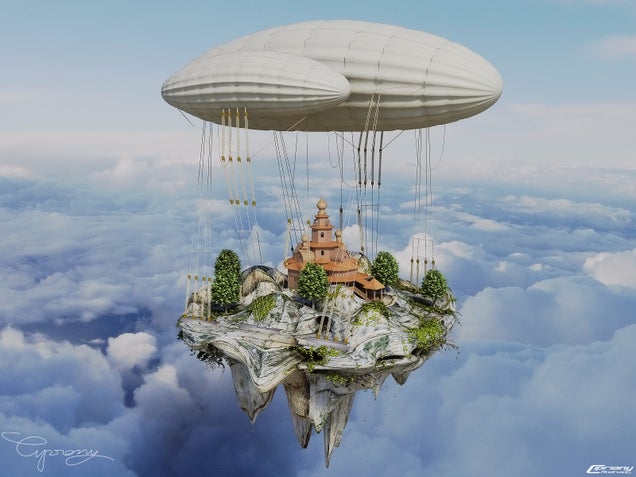 S
The Island: by Andros Ciprian, [Deviant Art]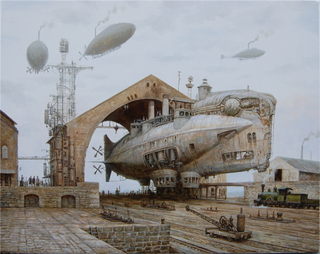 S
Thunderer: Iron-clad dirigible by Vadim Voitekhovitch, [Deviant Art]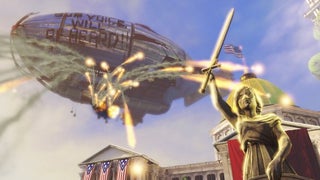 S
Bioshock Infinite: An airship explodes over the floating city of Columbia in the game Bioshock Infinite.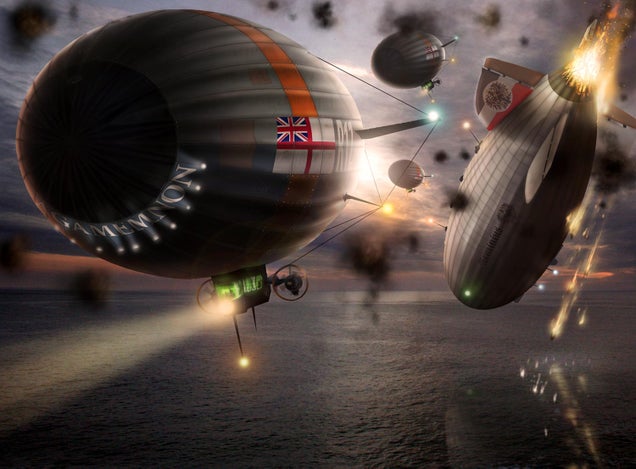 S
HMAS Agamemnon: by John Malcolm, [Deviant Art]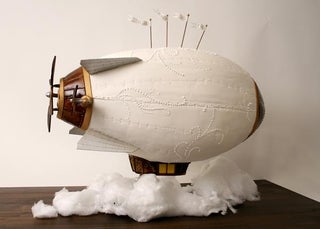 S
Airship Cake: Steampunk Wedding Cake by [Charm City Cakes]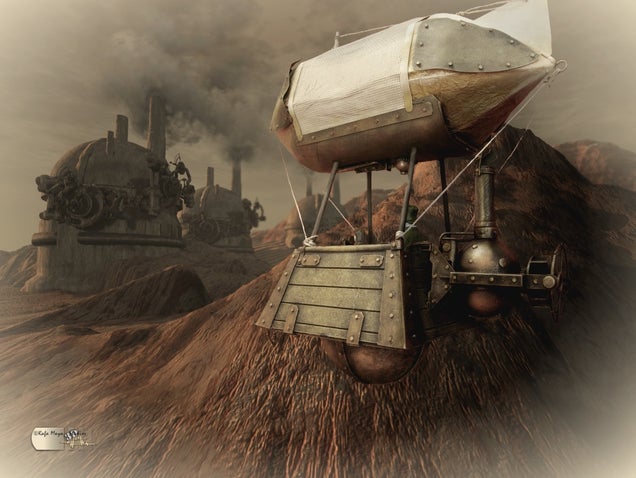 S
Steampunk Dirigible: by Rafa Maya, [Deviant Art]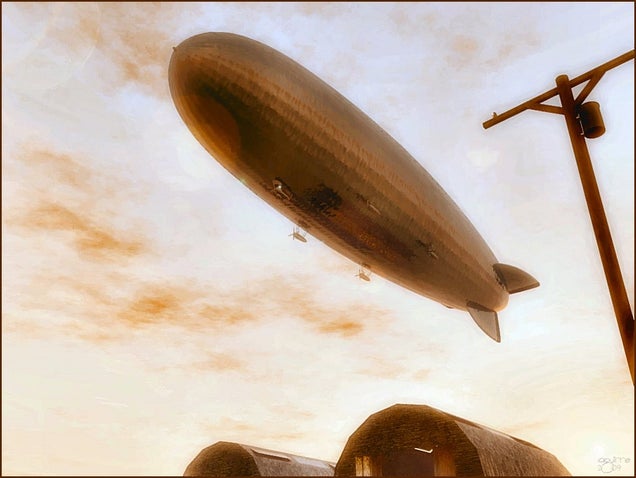 S
A Day's Work Done: by donaguire, [Deviant Art]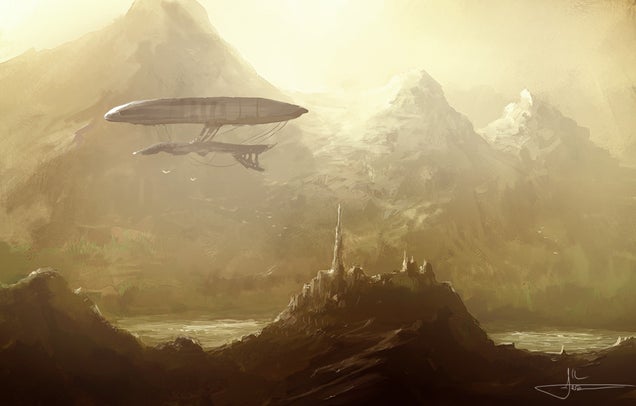 S
Zeppelin: by Eren Arik, [Deviant Art]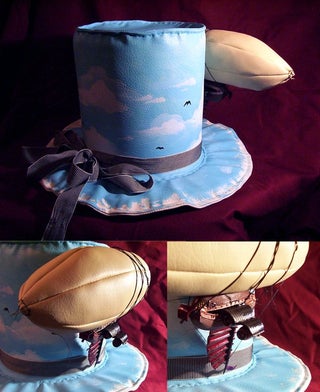 S
Ludiculous Skytop Zeppelin Hat: by Molly Michelle Friedrich, [Deviant Art]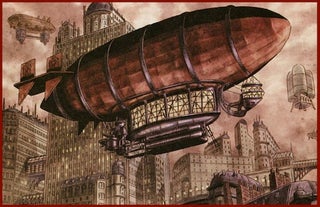 S
Red Airship: Artist Unknown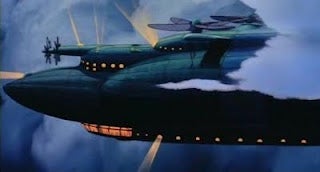 Castle In The Sky: The passenger dirigible from Hayao Miyazaki's Castle In The Sky. Just one of the many airships that appear in his films.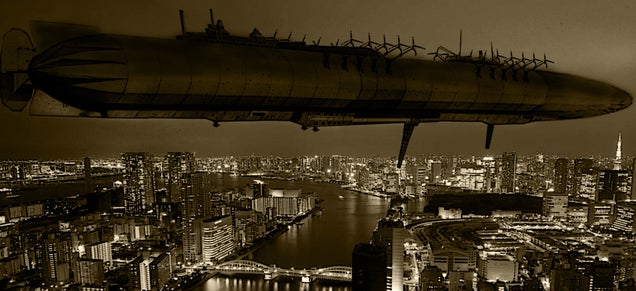 S
Airship Cerulia: by M.L. Hopp, [Deviant Art]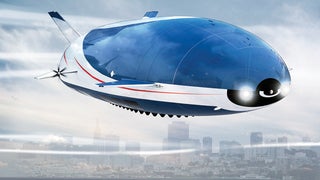 S
Aeros Concept Art: Here is concept art for Aeros Aeronautical System's Aeroscraft ML866, a 210 foot long helium based craft that DARPA provided a grant for in 2009. [ Aeros Aeronautical System]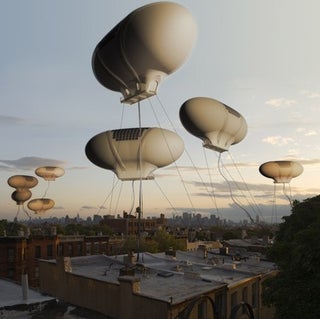 S
Rescue Pods Studio Lindfors: These aerostat pod designs, by Ostap Rudakevych, are intended to rescue city dwellers from floods, while still keeping them connected to their homes. From [Studio Lindfors.]