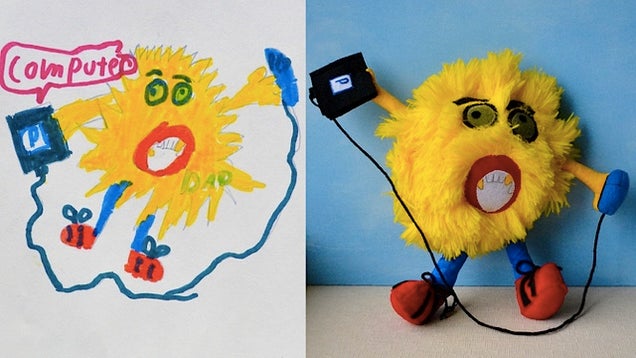 After transforming a drawing by a four-year-old boy into a stuffed toy, Wendy Tsao began turning other children's two-dimensional artwork into three-dimensional playthings. Tsao's since founded Child's Own Studios, a website where she builds toys based exactly on kids' illustrations. The results are charming and — given your average child's grasp of anatomy — extraordinarily surreal. Tsao's crafted dozens of trippy toys, and here's but a small sampling. The above illustration is "Dad" by 7-year-old Soren.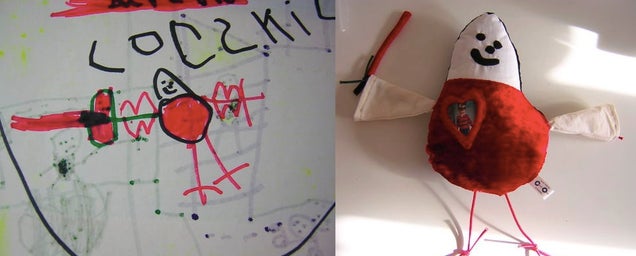 S
Luke Skywalker by 5-year-old Archer.

S
A monster by 33-month-old Bryce.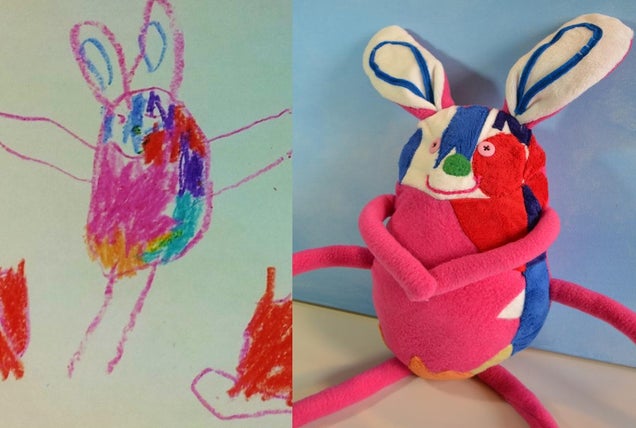 S
"Stobbayew" the six-legged, egg-laying bunny by 4-year-old Maya.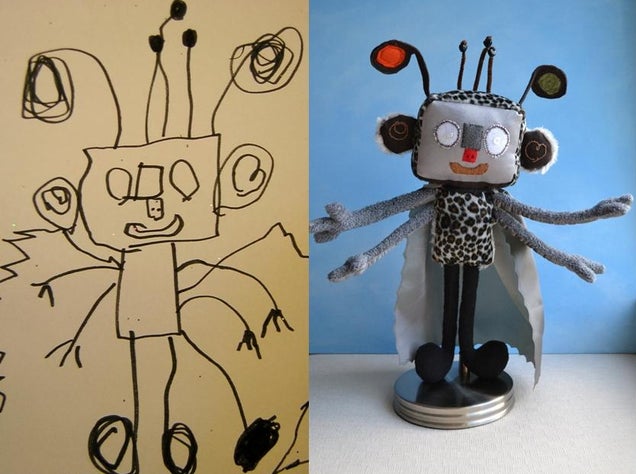 S
A four-armed robot by 4-year-old Cole.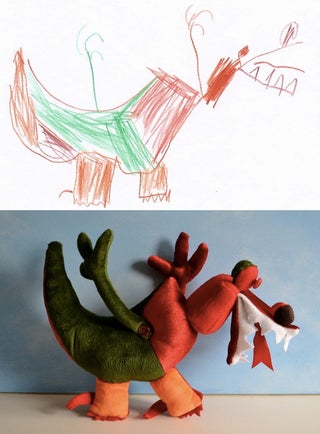 S
A dinosaur by 5-year-old Ollie.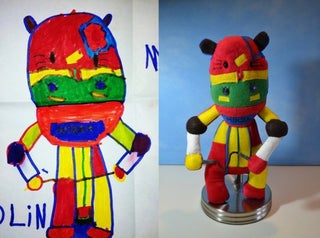 S
By 5-year-old Mirza.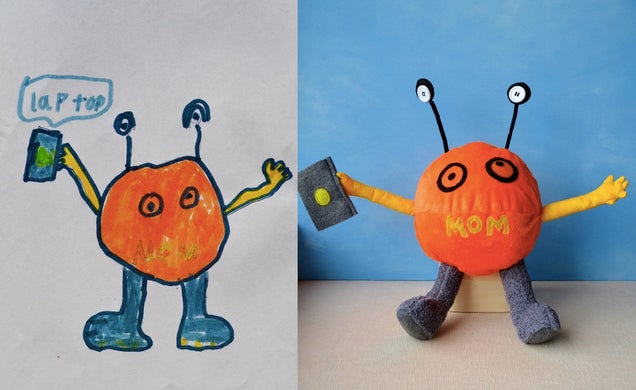 S
"Mom" by 7-year-old Soren.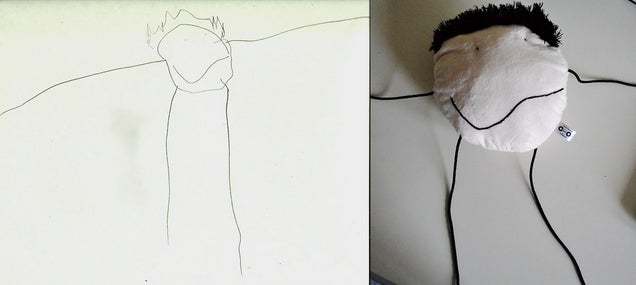 S
By 3-year-old Romi.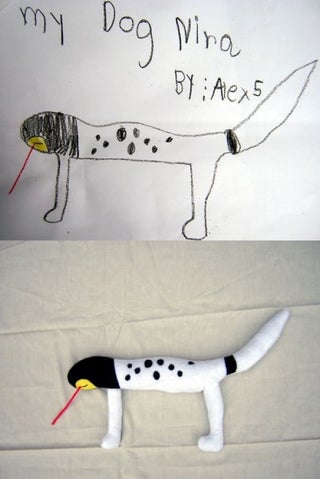 S
A dog by 5-year-old Alex.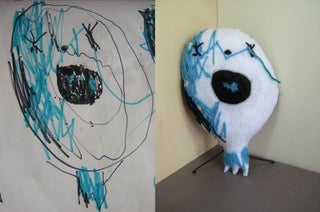 S
A monster by 5-year-old Connor.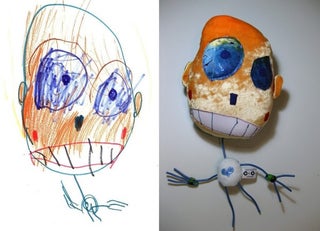 S
By 3-year-old Elizabeth.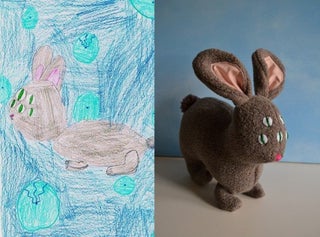 S
A bunny by 8-year-old Avery.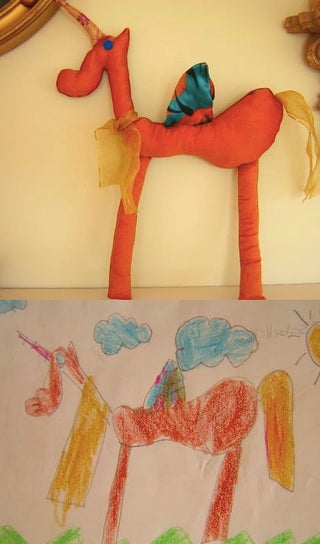 S
A unicorn by 5-year-old Isabella.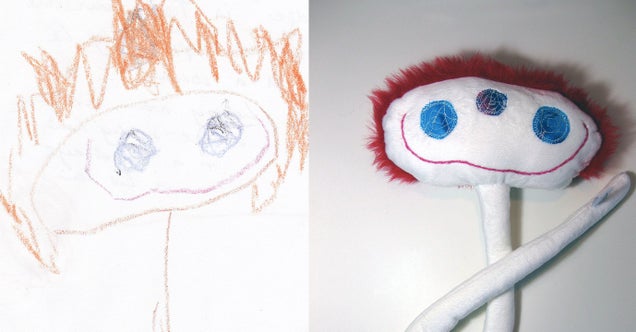 S
Bodger by 4-year-old Tiger.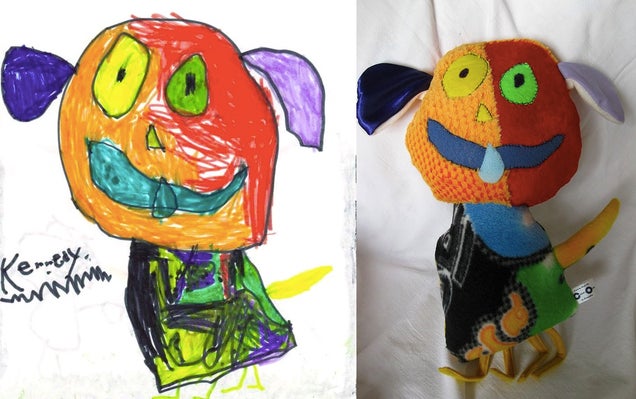 S
A puppy by 4-year-old Kennedy.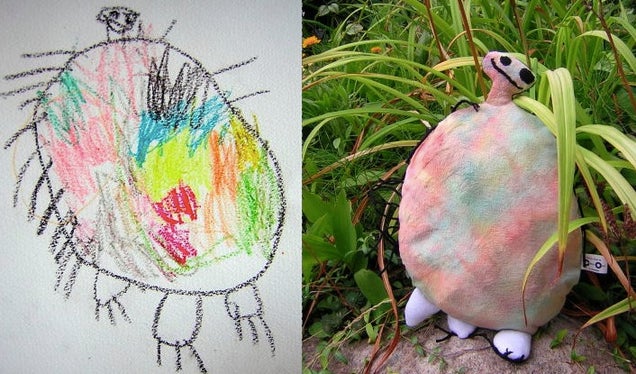 S
A porcupine by 5-year-old Ethan.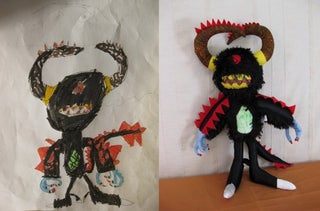 S
A monster by 8-year-old Jacob.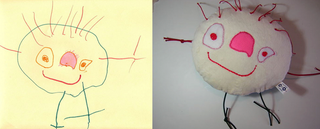 S
A man by 3-year-old Aidan.
If you're a gift-giving adult (or a child who's way too young to be reading this website, we cuss occasionally around here), you can commission your own stuffed toy over at Child's Own. There's also a ton of other wacky playthings at Tsao's Flickr account. For a similarly minded project, see The Monster Engine, where Dave Devries gives kids' doodles the epic portrait treatment.
[Today I Learned via ffffound]