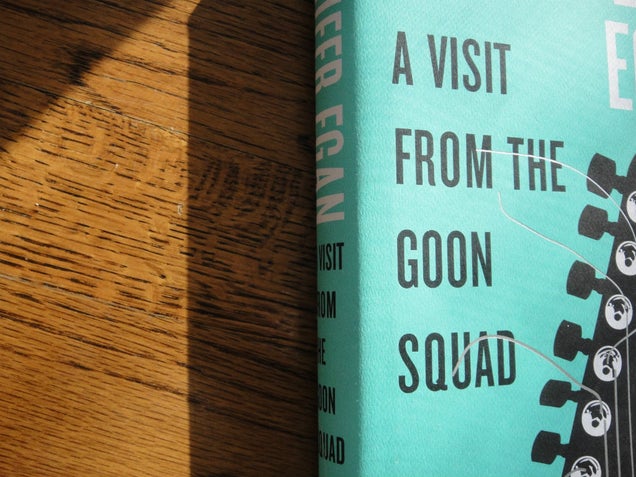 S
The New Yorker's first ever science fiction issue comes out May 29, and it includes a new story by Jennifer Egan, author of the award-winning A Visit from the Goon Squad. But if you can't wait until Tuesday, you'll be able to read Egan's story on Twitter, starting tonight, via @NYerFiction. A new 140-character extract from the story will appear every minute between 8 and 9 PM, and this will continue for 10 straight nights. (As someone who loves any kind of serialization in fiction, this makes me incredibly giddy — even though a better format would be something more spread out, like Dan Sinker's @MayorEmmanuel tweets.)
Image via Contrary Magazine.
According to the New York Times, Egan's story is built around a character from A Visit From the Goon Squad. Also:
The story is a running scroll of a spy keeping a log of her current mission. Ms. Egan said that when she was writing, she struggled not to make the language sound "gimmicky" or "cartoonish."
Can't wait to read this — although I'll probably just spring for a copy of the magazine and read the whole thing in one sitting, on Tuesday. [New York Times, thanks to John Joseph Adams!]