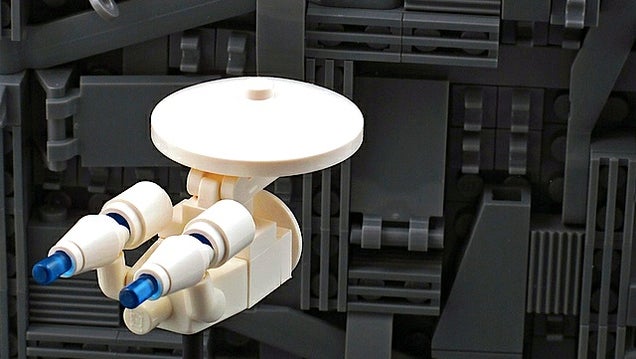 For a recent contest, LEGO hobbyist site The Living Brick challenged builders to transform famous scenes from science fiction cinema and television into sculptures that require the bare minimum of LEGO pieces. Here's a round-up of the resulting dioramas — behold such films as Tron, Planet of the Apes, and Return of the Jedi in plastic brick miniature.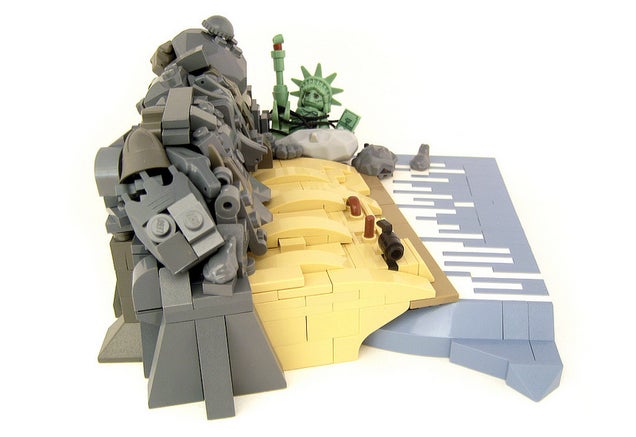 S
Planet of the Apes by Moritz.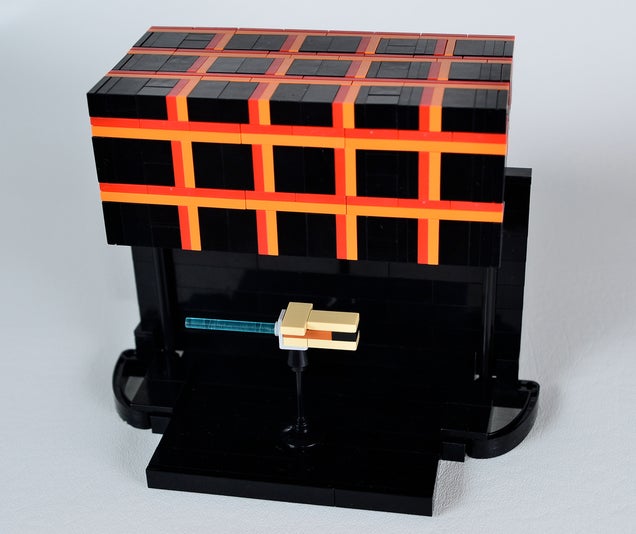 S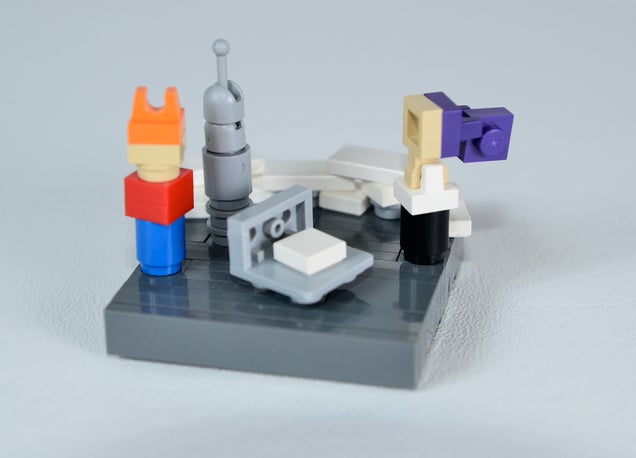 S
The pillow delivery from Futurama by Carl Merriam.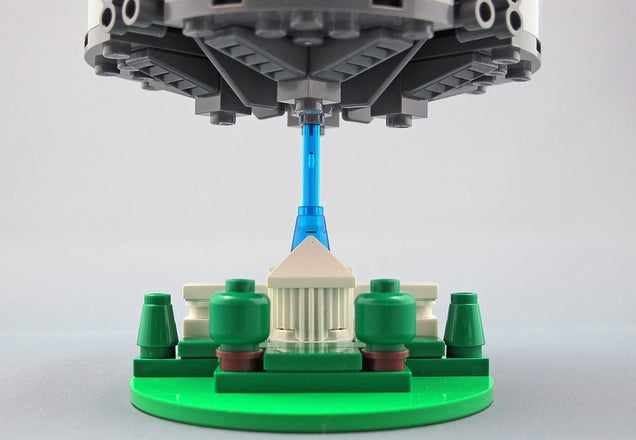 S
Independence Day by Halfbeak.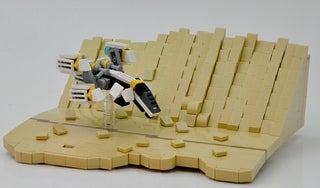 S
Prometheus by Simon Liu.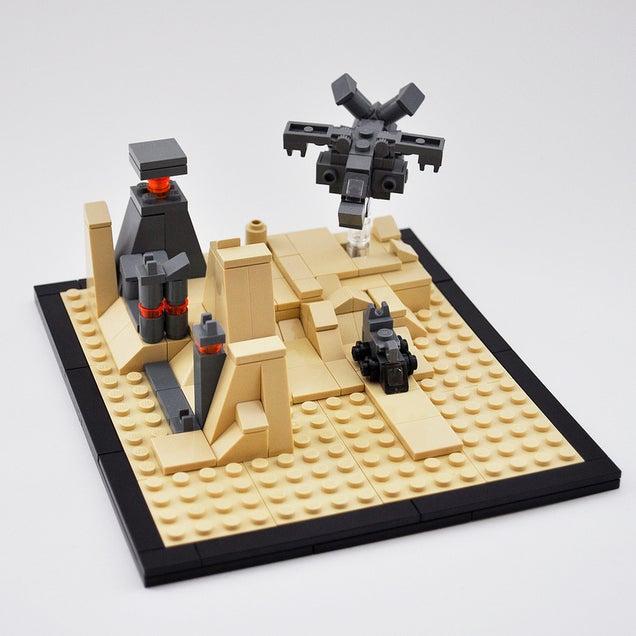 S
Aliens by Marc Reid.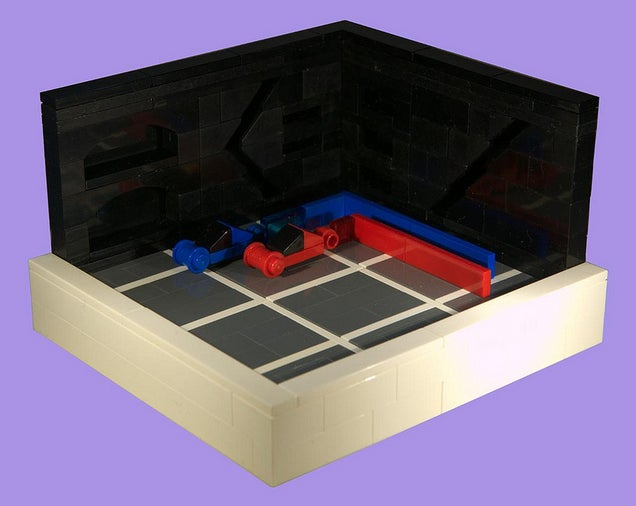 S
Tron by Nkame.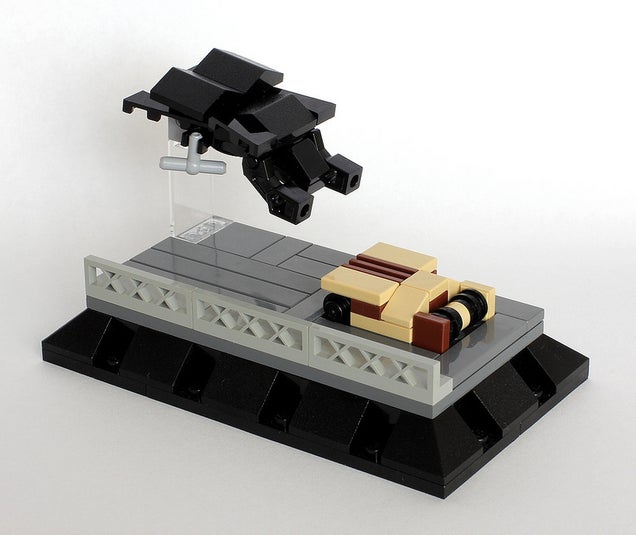 S
The Dark Knight Rises by SparkArt!.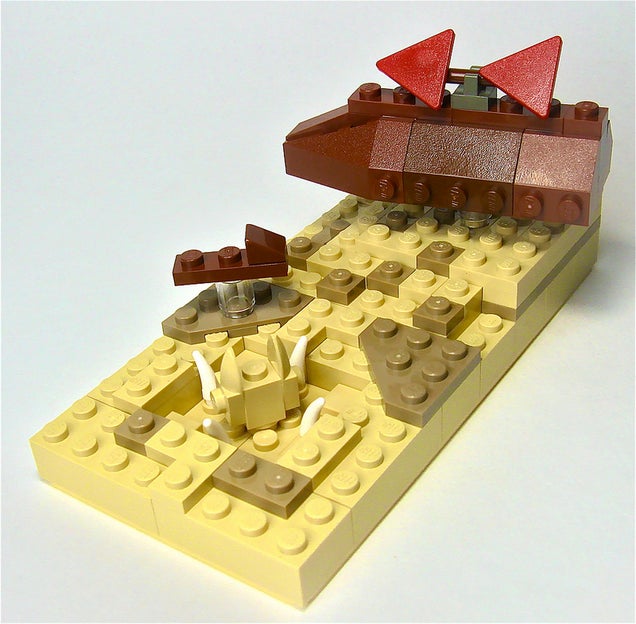 S
Return of the Jedi by Gabe Umland.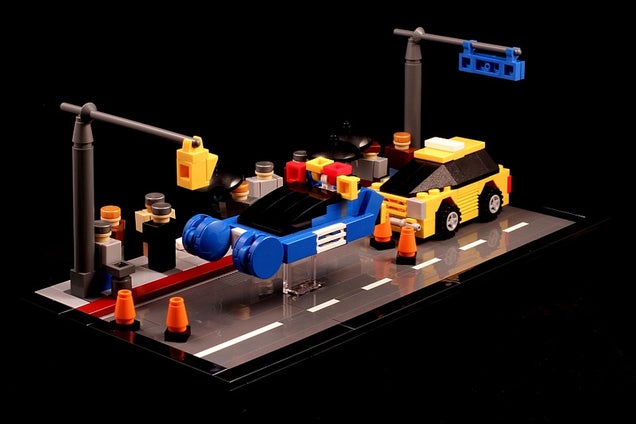 S
Blade Runner by SparkArt!.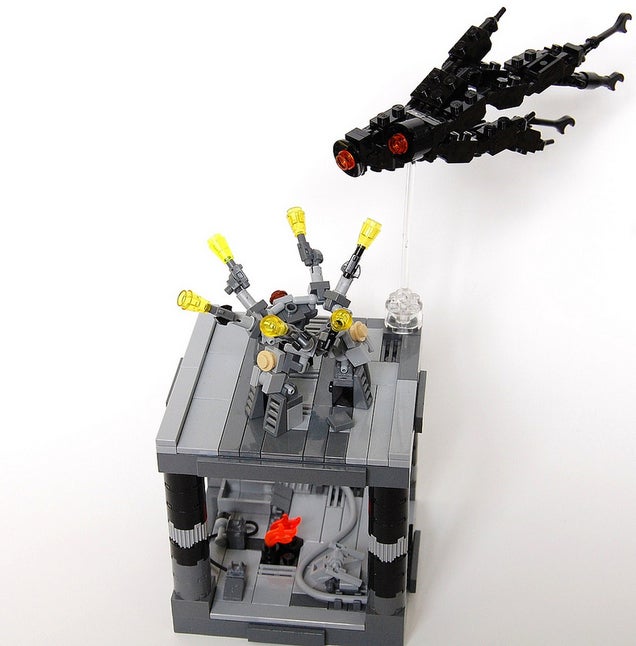 S
The Matrix Revolutions by Jacobrick.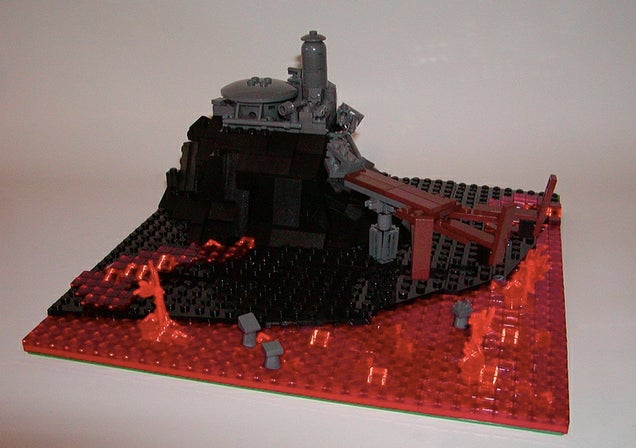 S
Revenge of the Sith by James Universe.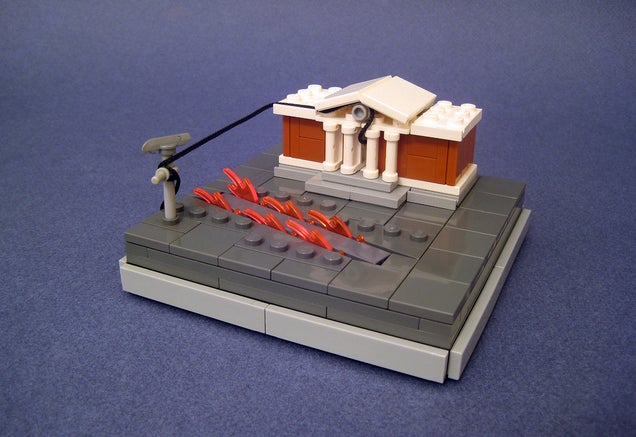 S
Back To The Future by Moritz.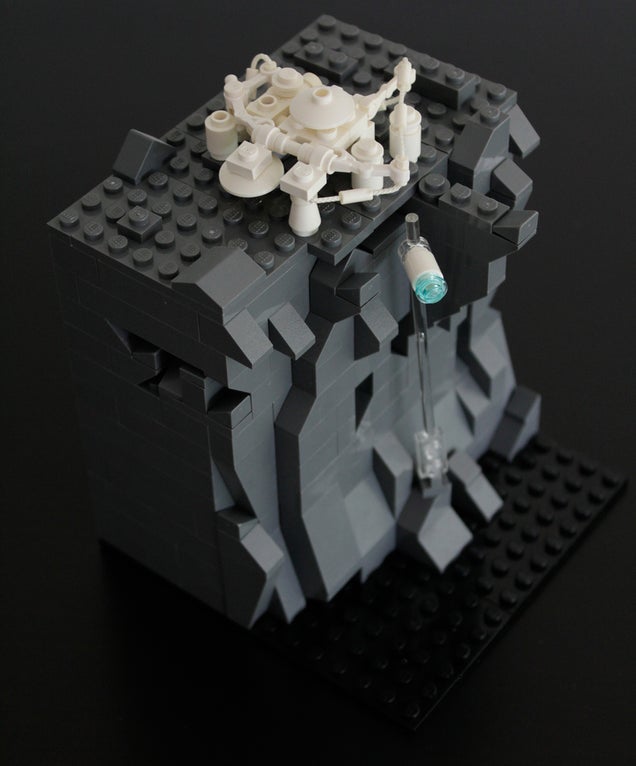 S
Abyss by Pedro Vezini.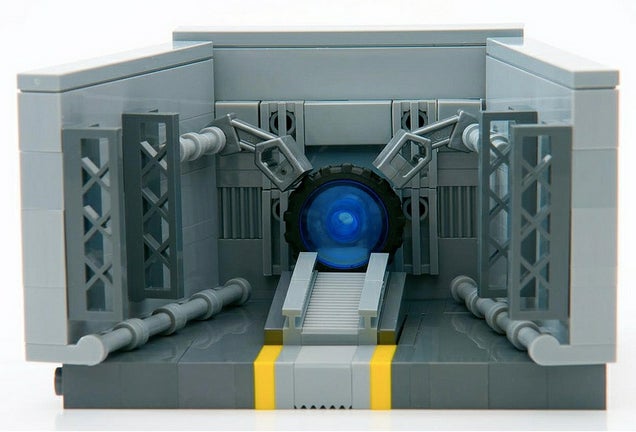 S
Stargate by Ted Andes.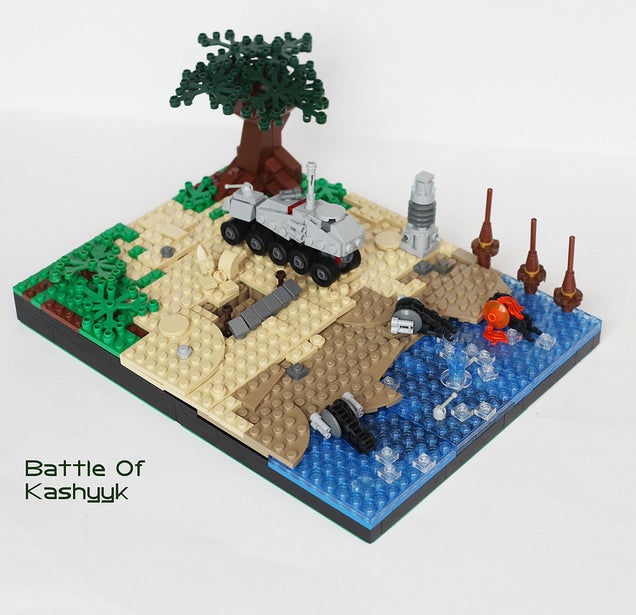 S
Revenge of the Sith by Logan.
You can see more of these bare bones scenes here and further minimalist LEGO sculptures at The Living Brick. The top image is Star Trek: First Contact by Halfbeak.