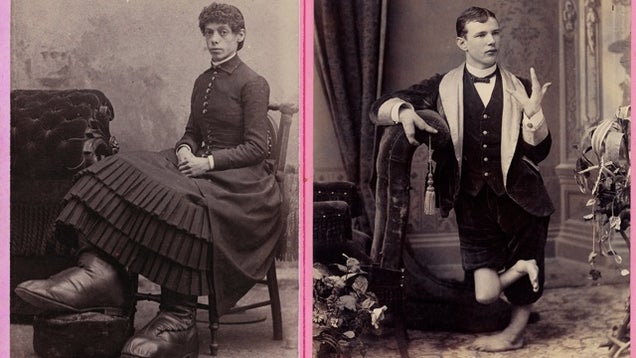 Throughout his career, Charles Eisenmann photographed thousands of sideshow performers seeking portraits for their résumés to send to carnival and circus publicists. These pictures oscillate between amusing ("the educated horse!") and bittersweet (there's something terrifically morbid about a man marketing his massively distended colon). But when you had a bad case of hypertrichosis (like Jojo The Dog-Faced Boy) or Milroy's disease (like giant-footed Fanny Mills, above), career options weren't legion.
Eisenmann began shooting sideshow performers in New York City prior to 1870. Explains Syracuse University of his practice: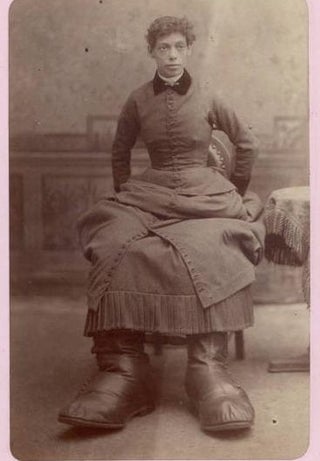 S
A lower class area that was the hub of popular entertainment, the Bowery was known for its cheap photographic galleries and dime museums. Here Eisenmann discovered his clientele. Dime museums were modeled on P.T. Barnum's American Museum on Broadway which exhibited various human "curiosities" as well as many unusual and questionable "scientific" exhibits. Similar in many respects to the circus sideshows, these museums featured human "freaks" who displayed their odd physiognomies and performed before gawking visitors. To help these performers market themselves, Eisenmann and his successor Frank Wendt supplied them with small photographs that they could sell or distribute to publicists.
You can see hundreds more of Eisenmann's sideshow photographs at Syracuse University Library's Ronald G. Becker Collection. Here's a selection of his promotional photos.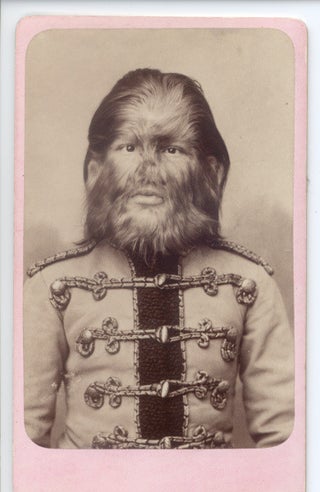 S
Jo Jo, The Dog-Faced Boy.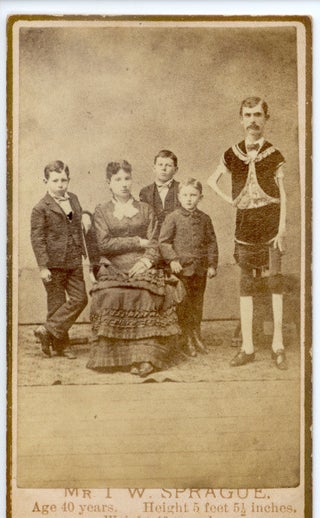 S
"Human skeleton" I.W. Sprague with his wife and children.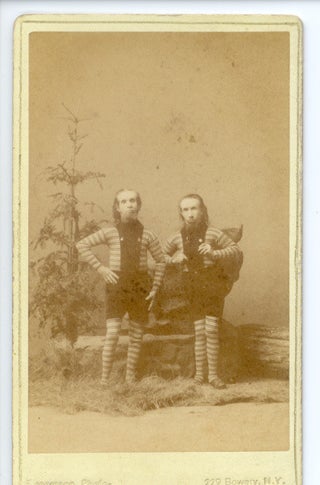 S
"The Wild Men of Borneo."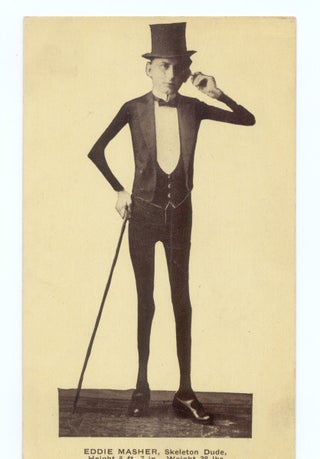 S
"Eddie Masher, Skeleton Dude."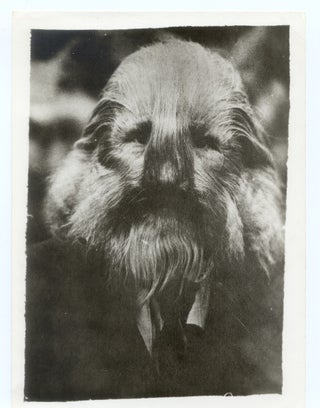 S
Lionel, The Lion-Faced Boy.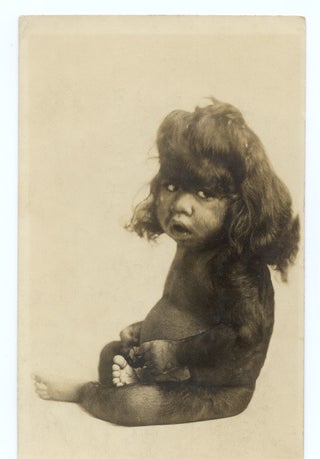 S
A 26-month-old "hairy baby."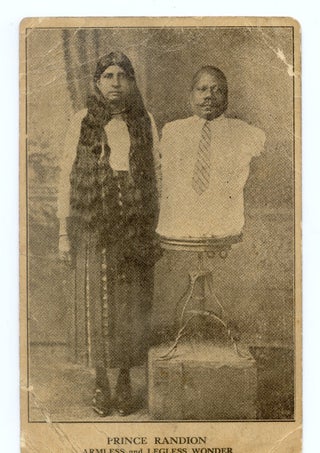 S
Prince Randion.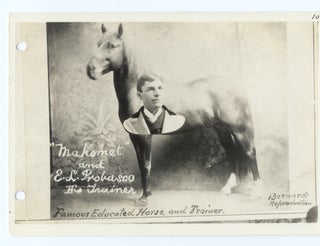 S
"Mahomet, the Educated Horse."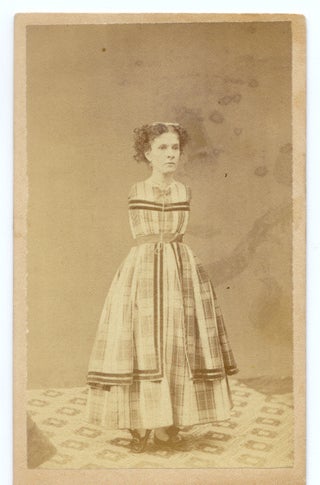 S
Anne Leek, the armless lady.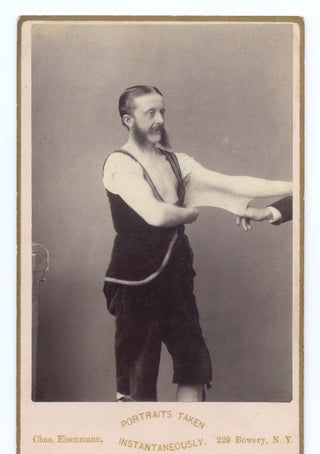 S
Felix Wehrle, "The Elastic Man."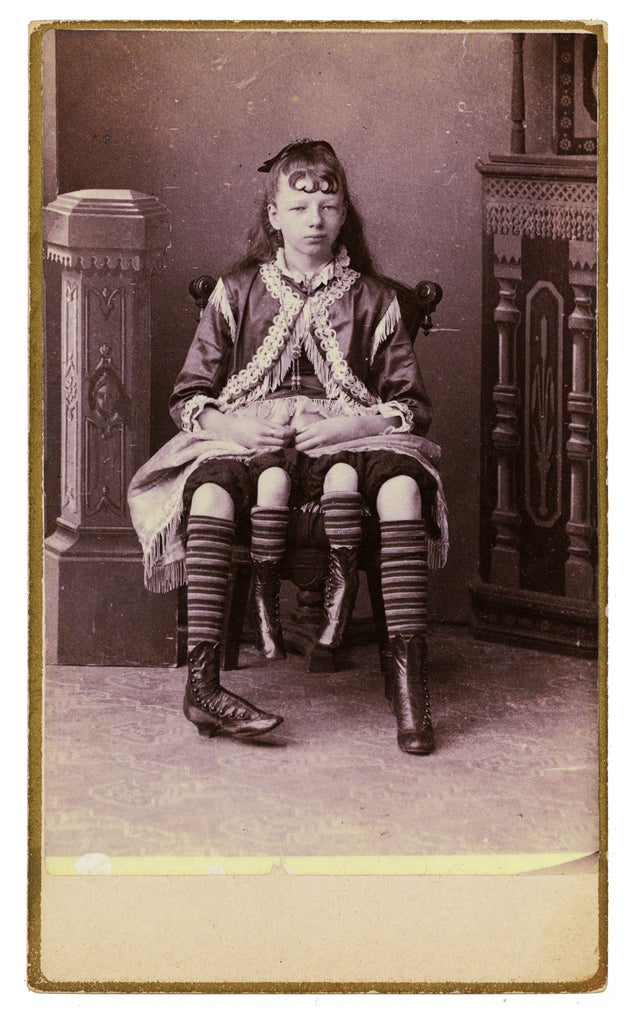 S
Four-legged Myrtle Corbin, who bore two children from her first vagina and three from her second.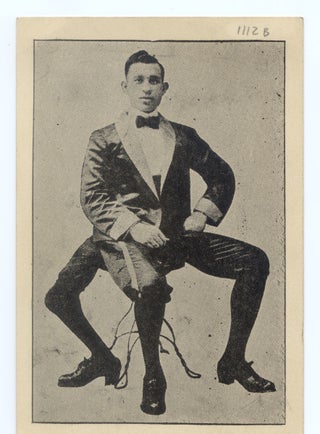 S
Francesco Lentini, the three-legged man.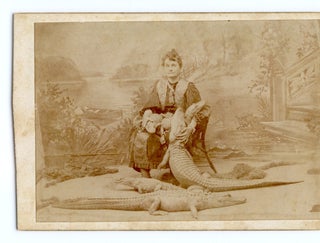 S
And finally, "a lady with five alligators."
[Via Naruyama Gallery]