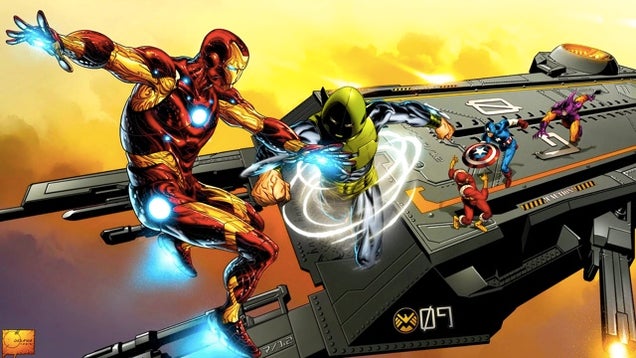 The San Diego Comic-Con is inundated with playthings and doodads you can only find in the hallowed halls of the convention center. Here are twenty of our favorite Comic-Con exclusives to hit the scene next week — the offerings range from the 4-foot-long S.H.I.E.L.D. Helicarrier to perhaps the most ridiculous Star Wars statue ever commissioned.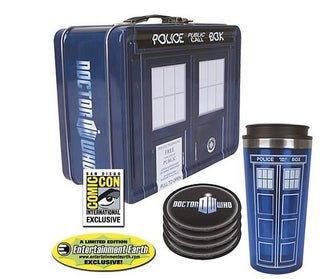 S
Entertainment Earth is offering this TARDIS lunch box for $24.99. Tom Baker napkin scarf not included.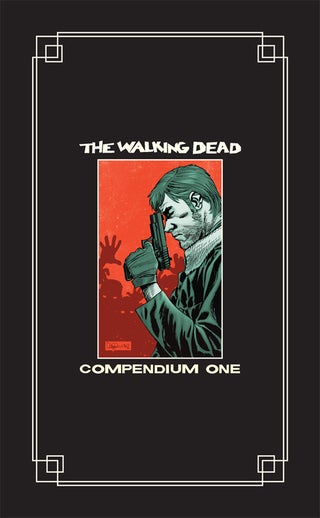 S
Image Comics is printing 100 hardcover collections of the first 48 issues of The Walking Dead for $100. The book presumably doubles as a blunt object.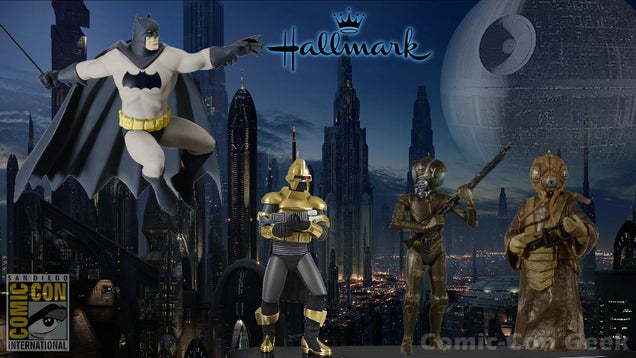 S
Hallmark is offering a downright wacky assortment of tree ornaments, from The Dark Knight Returns to Zuckuss.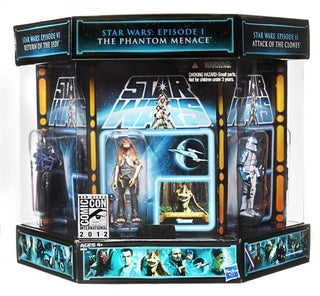 S
Hasbro's Star Wars action figure hexagon comes with a character from each of the six movies and — most importantly — Jar Jar Binks frozen in carbonite. ($79.99)

S
Open your hate mail from Skeletor with this 7" Masters of the Universe letter opener from Action Figure Xpress.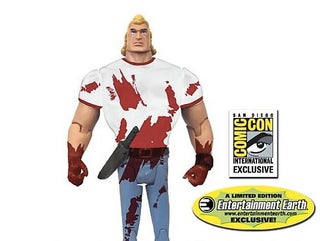 S
Entertainment Earth has a bloody Brock Samson action figure (14.99) who just wants to listen to Physical Graffiti on full blast.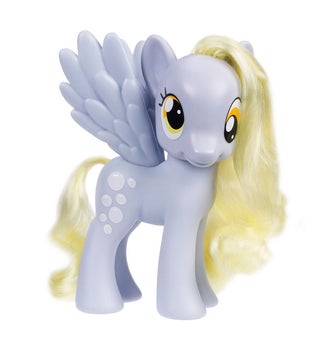 S
Well, Hasbro went ahead and made a Derpy My Little Pony doll ($19.99). Score something for someone?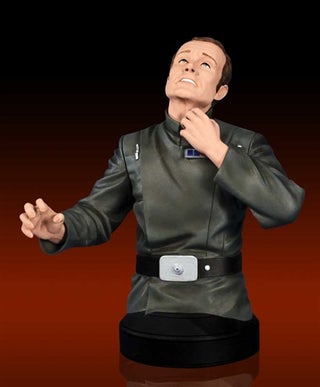 S
If you've ever wanted a statue of the poor schlub Darth Vader force-choked in A New Hope, rejoice. The Admiral Motti mini-bust from Gentle Giant can be yours for $80.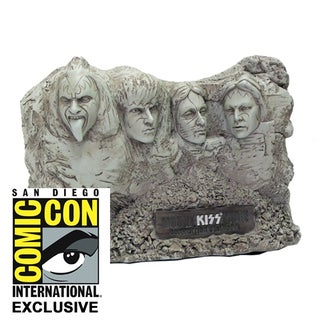 S
Factory Entertainment's KISS Mount Rushmore ($35), because why the hell not.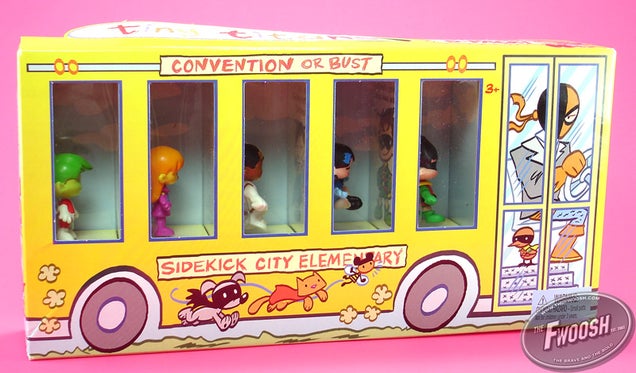 S
The Tiny Titans figurine set sadly does not come with a bus driver Deathstroke the Terminator. [Photo via.]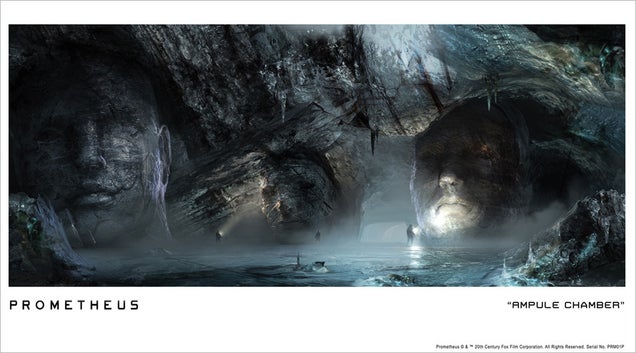 S
Acme Archives Limited is selling limited edition Prometheus concept art for $89.99.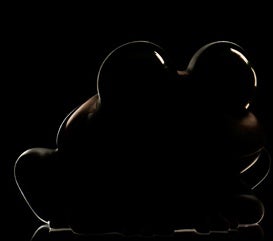 Kid Robot will be unveiling their model Hypnotoad from Futurama for $39.95 on Preview Night.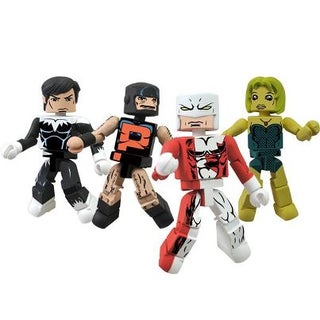 S
Action Figure Xpress will be selling a limited edition of Alpha Flight minimates ($20) for all of you Puck completists out there.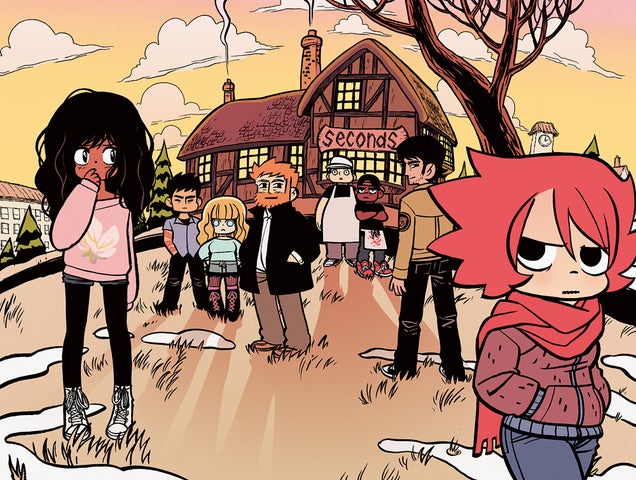 S
Bryan Lee O'Malley is handing out 200 free prints from his upcoming book Seconds (directions on how to pick them up here).
S
ThreeA Toys is offering this happily derelict Companion Cube.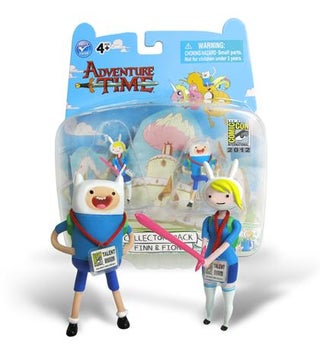 S
For $15, these Adventure Time Con exclusive action figures will be available, with itty-bitty badges.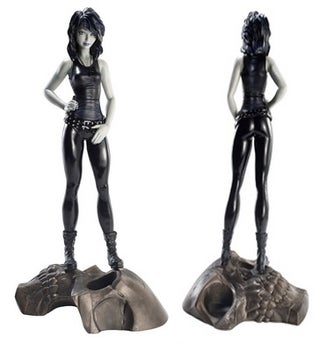 S
Mattel is offering an 8" action figure of Death from Sandman ($25), the goth girl everyone eventually gets to hang with.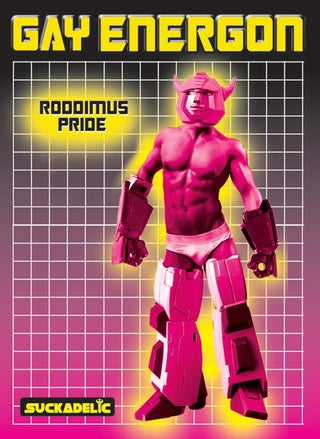 S
Action figure huckster The Sucklord will be selling numerous gaudy objets d'art at the DKE Toys booth, such as the Gay Energon action figure for $150.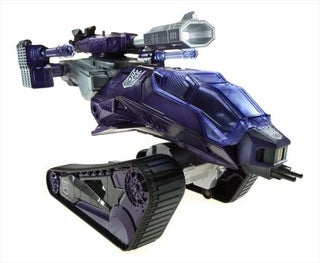 S
The Transformers/G.I. Joe H.I.S.S. Tank — which features Shockwave and Destro — will be on sale from Hasbro for $64.99.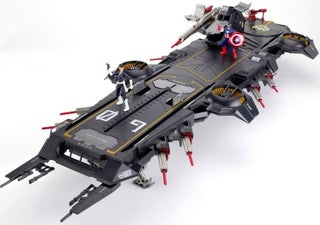 S
Hasbro's four-foot-long S.H.I.E.L.D. Super Helicarrier is so darn large you might as well expect to ride it home. ($129.99)