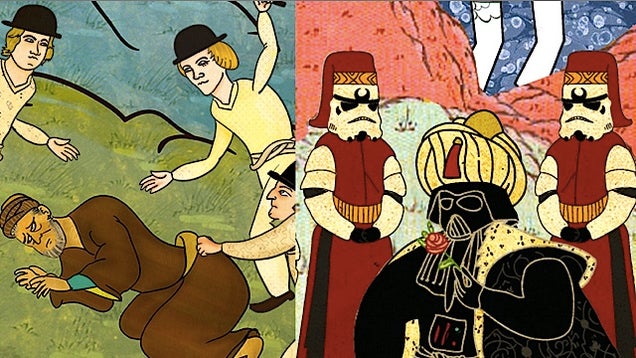 For his graduation thesis, Istanbul artist Murat Palta mixed classic motifs from 16th century Ottoman miniatures with famous moments from Western cinema, including plenty of scenes from genre flicks. My favorite embellishment is the T-1000's stately mount.
S
Clockwork Orange



S

Alien



S

Inception



S



S

Terminator 2: Judgment Day



S



S

The Shining



S

Star Wars
You can see more of Palta's portfolio at Behance. And for a somewhat similar project, see Jed Henry's ukiyo-e video game heroes.
[Via Popped Culture]