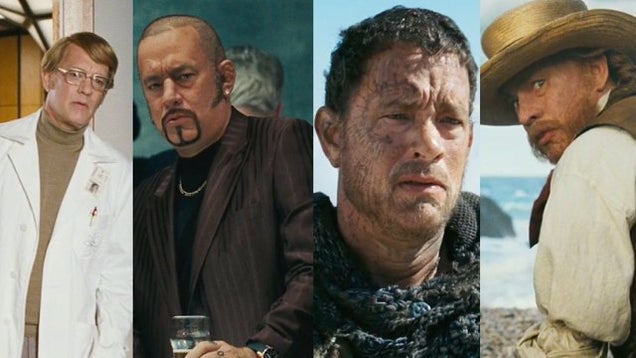 You've seen the trailer for Cloud Atlas, but did you spot all the many faces of Tom Hanks? As David Mitchell's novel jumps from century to century, so do the actors playing various characters throughout time. Especially Tom Hanks. Here is our collection of the many ways Tom Hanks appears in Cloud Atlas.
Thanks to Max Read for discovering Tom Hanks is John Travolta.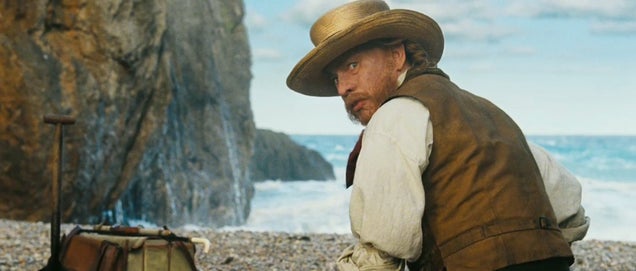 S
Mark Twain Tom Hanks
From the 1850s storyline — Hanks appears as a Doctor, loves straw hats.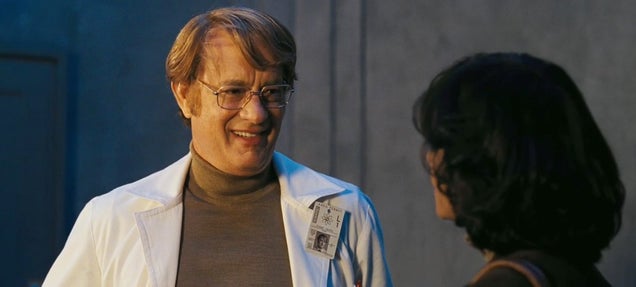 S
1970s Tom Hanks
Pursed lips Hanks works at a corrupt nuclear power plant. Loves Luisa Rey (Halle Berry).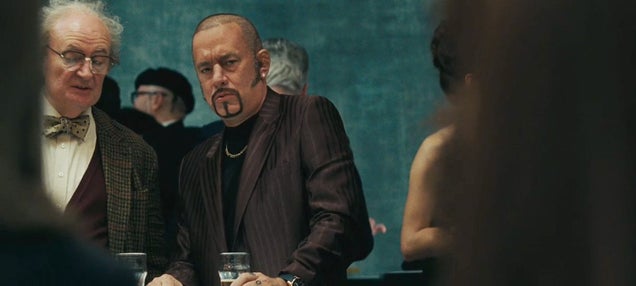 S
1990s China Club Tom Hanks
Based on the wardrobe we're guessing this fits somewhere in the "The Ghastly Ordeal of Timothy Cavendish" book. Hanks has never looked better.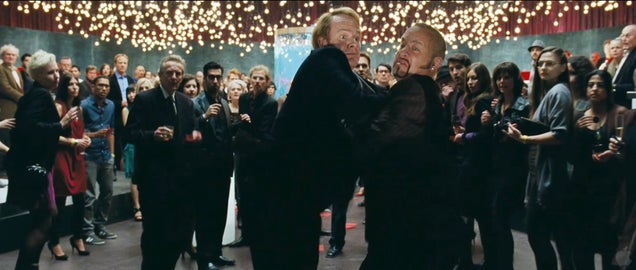 S
Hanks throws someone off a roof. We don't remember this part in the book, someone help!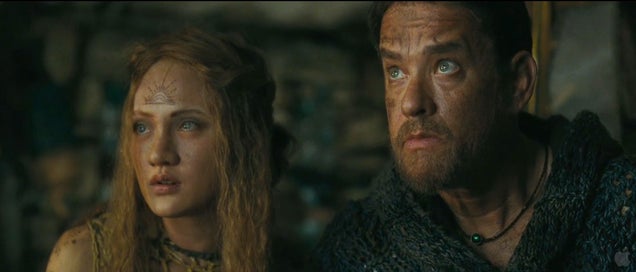 S
Tribal Tom Hanks
Zachry the tribesman meets Meronym (Berry) a woman from a more technologically advanced society. Hanks is currently living in post apocalyptic wasteland, aka Hawaii.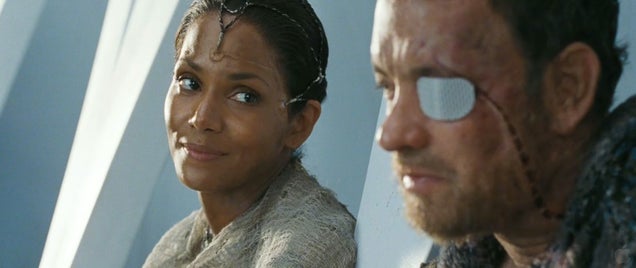 S
And loses an eye.