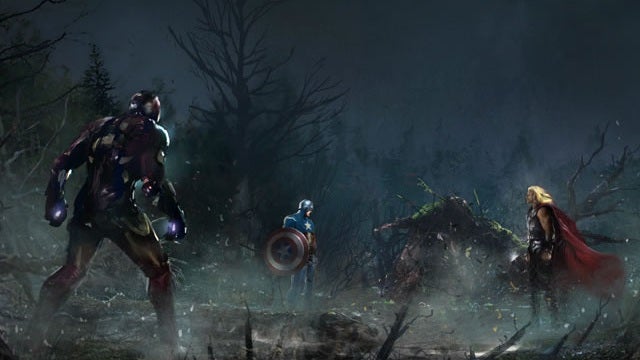 S
It's apparently official: Disney just announced that not only is Joss Whedon returning to The Avengers for a second movie — he's also developing a Marvel TV show that is set to air on ABC. (Probably in the fall of 2013, at the soonest.)
Variety's Marc Graser tweeted:
Disney just announced Joss Whedon will write and direct THE AVENGERS 2 and develop a Marvel TV show for ABC.

— Marc Graser (@marcgraser) August 7, 2012
So we're guessing that this TV show is the same one that was mentioned last week — a show that would be set in the same universe as Avengers, but won't feature any of the actual members of the team. Presumably, this is a world of S.H.I.E.L.D. agents, super-scientists, super-spies and other people with "super" in their job description. More details as soon as we find out any.