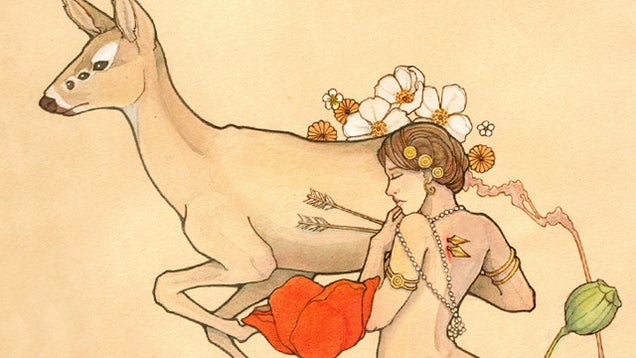 Kiri Moth has been one of our favorite fantasy artists for years — we've featured her art before, and she also designed some banners for io9 a few years ago. It's rare for anybody to get a chance to own an original piece of her artwork — but right now, Kiri is selling off a few pieces, including "Poppies Deer Arrows," featured above. (See the full piece below.)
In addition, prints are currently half price on her Etsy store if you enter the code "Tumblr." More details at the link. [Kiri Moth Illustration]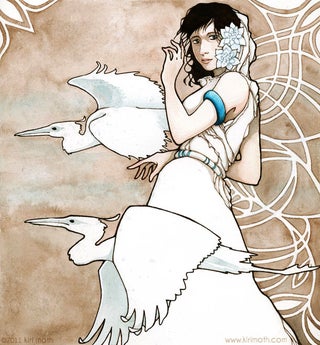 S
"Messenger" - original is for sale now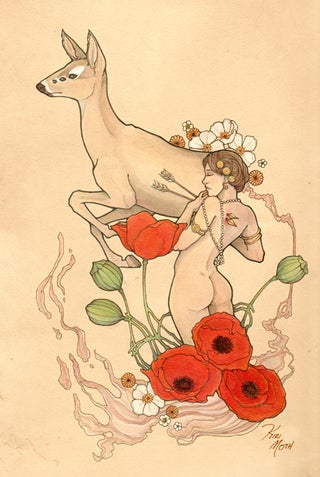 S
"Poppies Deer Arrows" - original is for sale now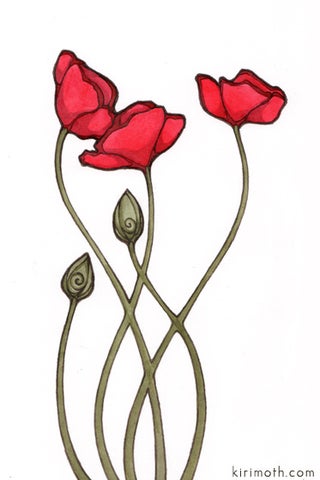 S
"Art Nouveau Poppies" - original for sale now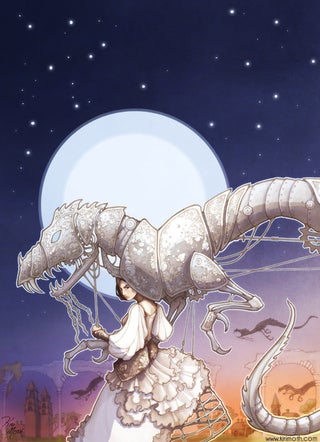 S
"Puppeteer" - print available at Etsy.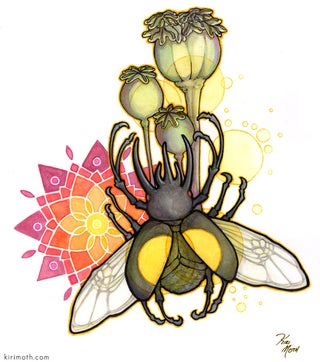 S
"Beetle" - print available at Etsy.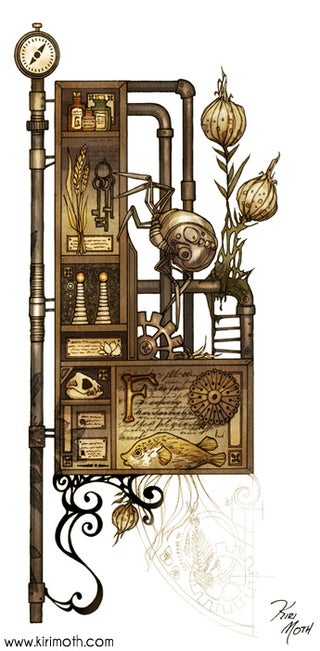 S
"Big Curio" - a recent Steampunk illustration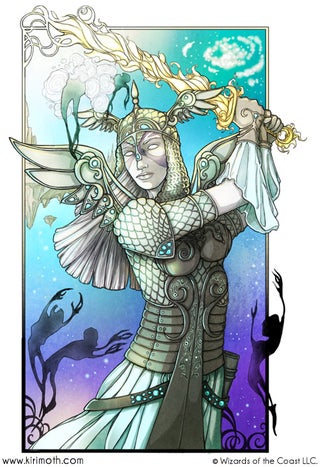 S
"Deva" - an illustration for Wizards of the Coast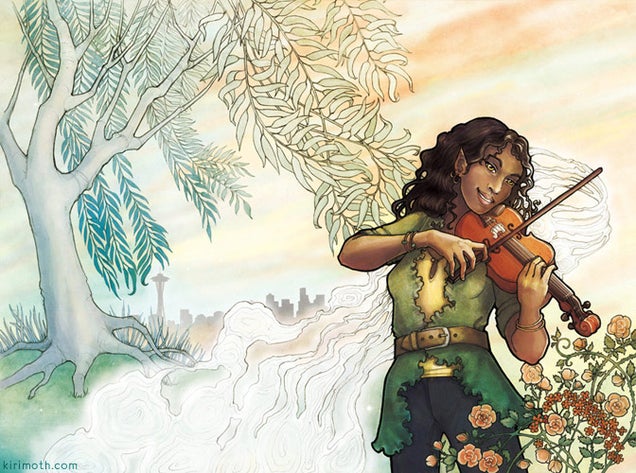 S
Kiri's cover for the novel
Faerie Blood
by Angela Korra'ti.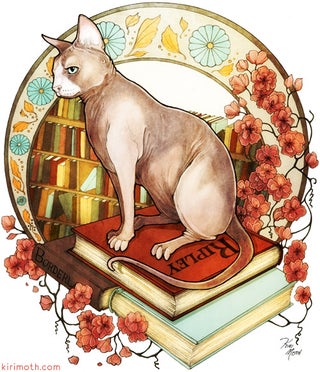 S
Ripley, the bookstore cat. Kiri writes:
Ripley was a beautiful and beloved Sphinx who lived at Borderlands Books in San Francisco. Sadly, Ripley passed away due to cancer in May 2010.

I had started this piece and completed the line art in 2010, but only now had a chance to finish the color. I'm glad that I'll finally be able to give it to the staff at Borderlands.