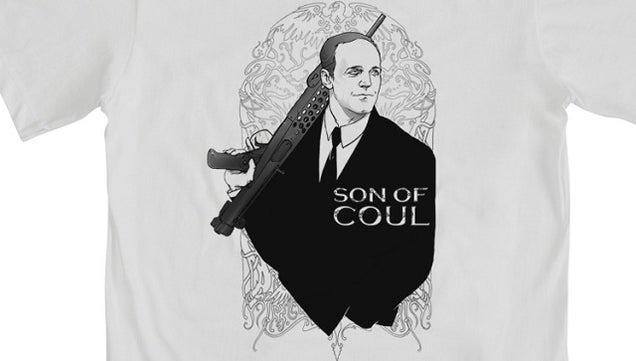 The Avengers finally comes out on DVD/Blu-ray next week, which means we'll all be reliving the thrills and amazing revelations — including Agent Coulson's first name. And Coulson has finally been getting the kind of fan love that you'd think would be reserved for the Hulk or Nick Fury.
There are a bunch of Agent Coulson designs, due to popular demand, over at We Love Fine — including two shirts designed by artist Erebus Odora, who also designed actor Clark Gregg's Twitter icon. Here's one Odora original — check out another below. Coulson actually has his own category over at the T-shirt site — and his legend is just going to keep growing.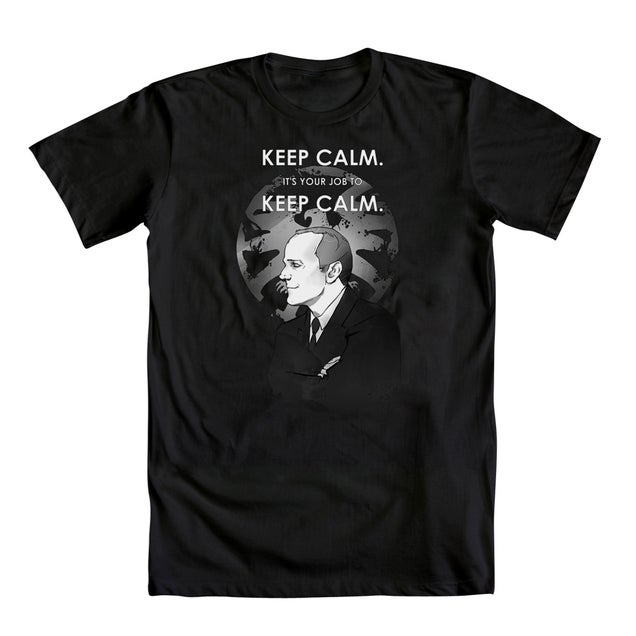 S
Here's the other Erebus Odora-designed T-shirt paying tribute to Phil Coulson. And below are the other new-ish Coulson shirts from We Love Fine.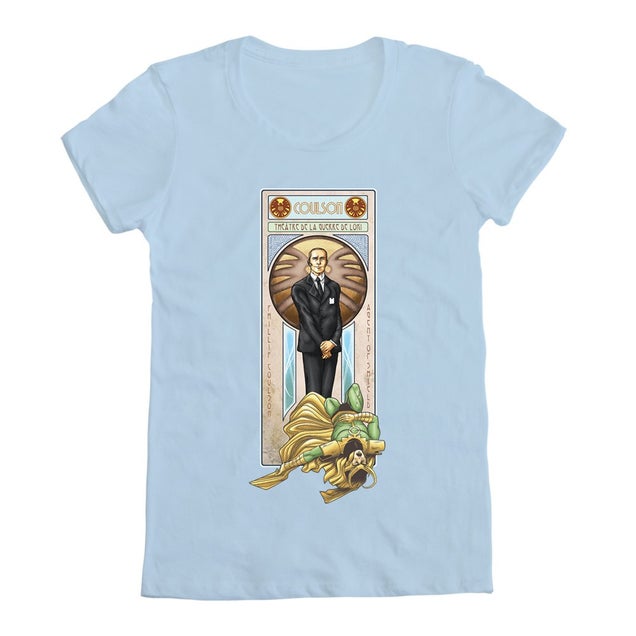 S
Coulson Novueau, by NinjaInk.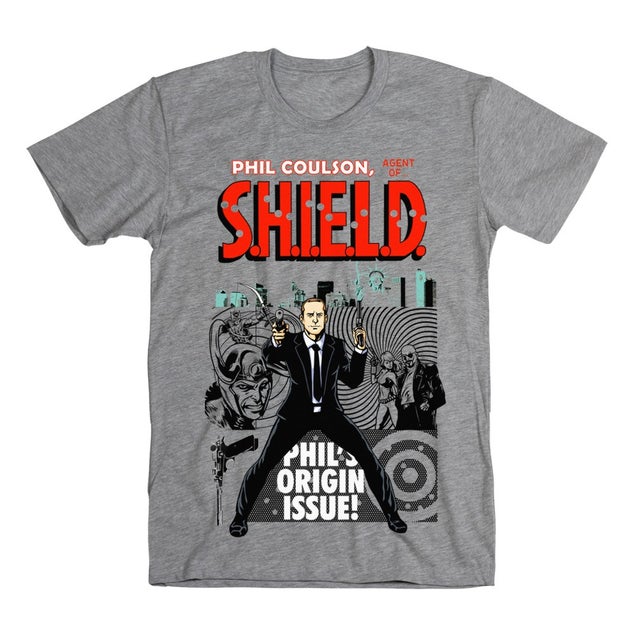 S
Another shirt by NinjaInk.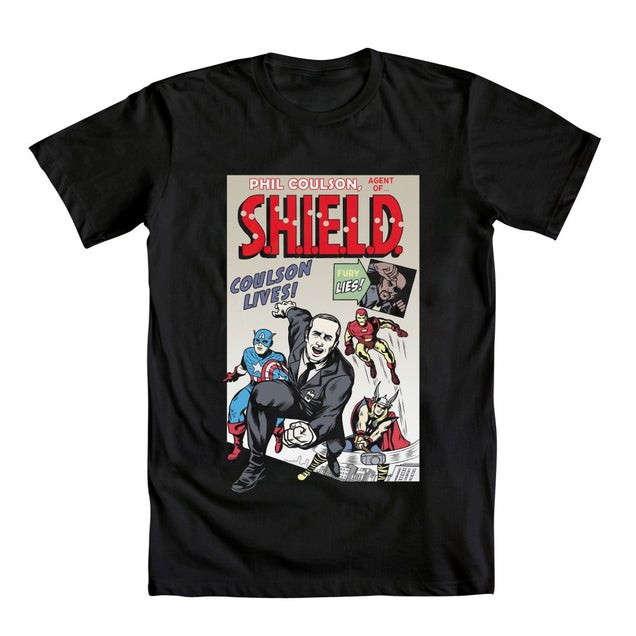 S
More from NinjaInk.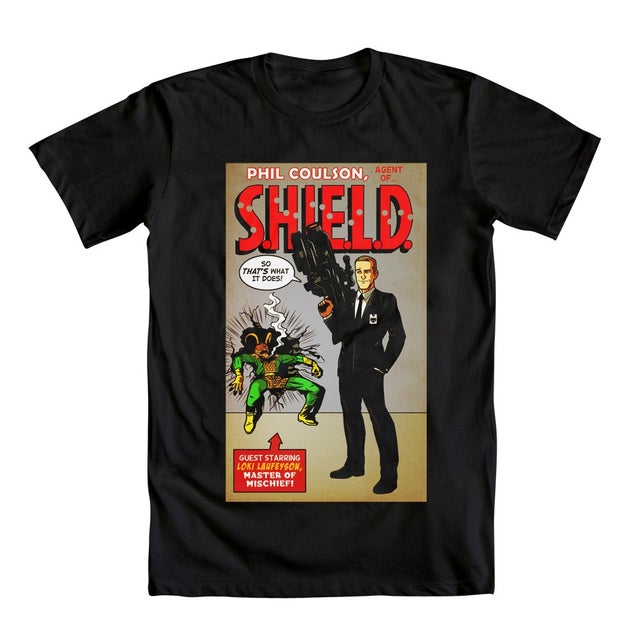 S
"Son of Odin vs. Son of Coul" by NinjaInk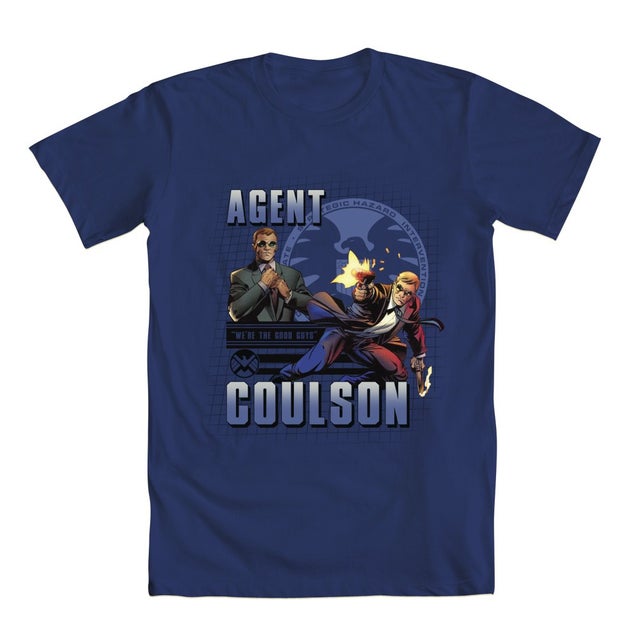 S
Artist unknown.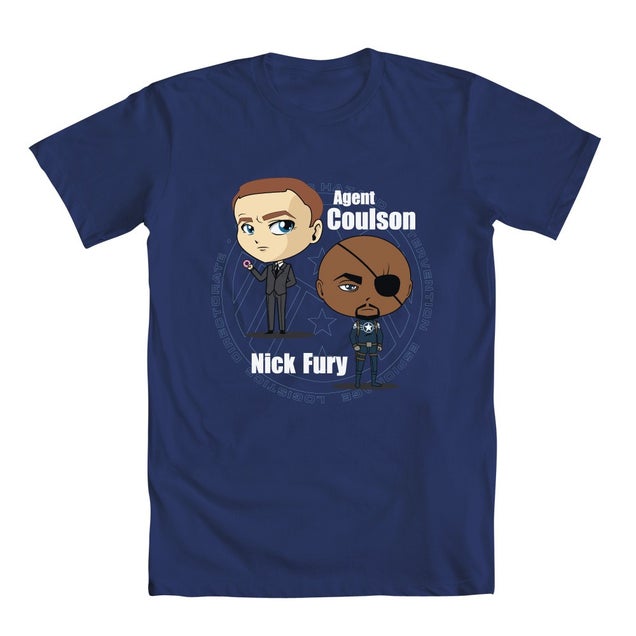 S
"Kawaii Agents." Artist unknown.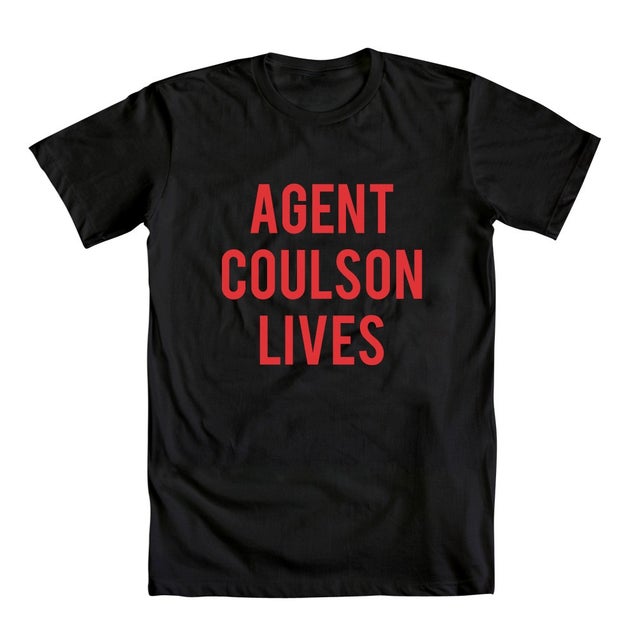 S
And finally, this one just says it all.