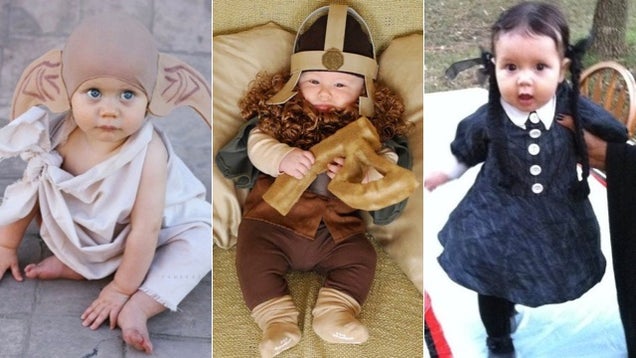 There is nothing more adorable than a baby in a costume. Nothing whatsoever. But it's especially great when geeks turn their little offspring into cosplay superstars, shaming the rest of the scabby-kneeded kids on the block. Kneel before Tron Baby, Dobby Babby, Wednesday Baby and BABY Gimli!
Here they are the best geeky baby costume ideas, for you to steal for your own brood.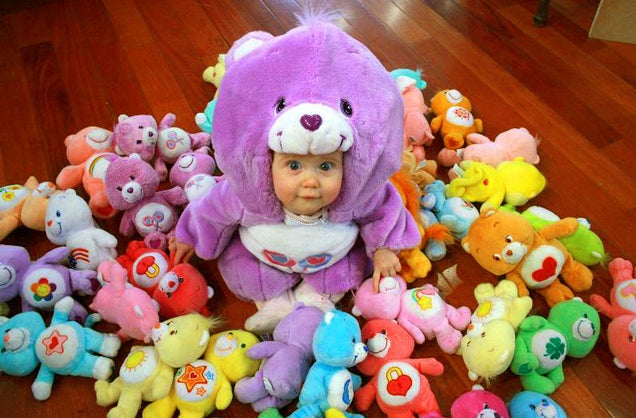 S
Baby Care Bear
Made from the hollowed out remains of a REAL Care Bear. That's awesome.
Via Instructables.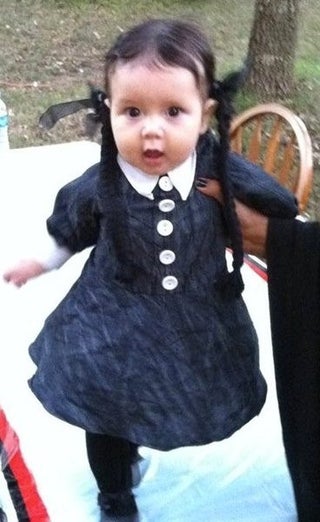 S
Baby Wednesday
Babies with really long hair — love it.
Via Dollar Store Crafts.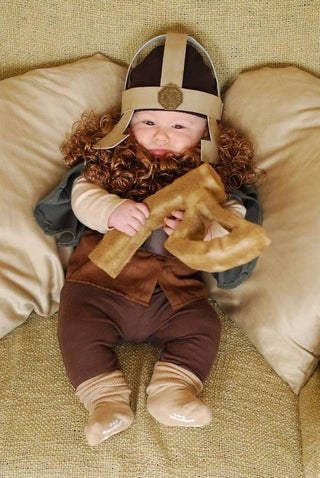 S
Baby Gimli
By Sean Donohue at Flickr.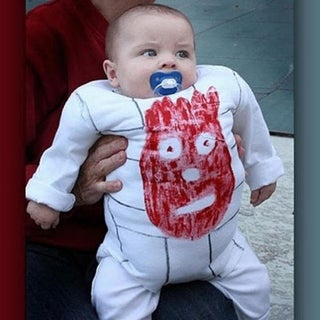 S
Baby Wilson
What is child but a silent object that you project fractured parts of your personality onto?
Via IBTimes.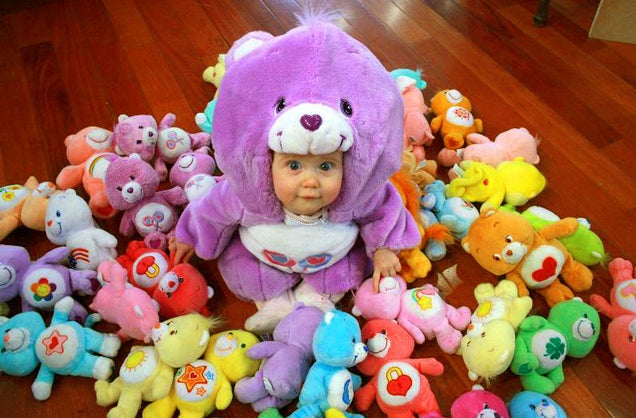 S
Father And Daughter Baby Chestburster!
We love two-person costumes! This amazing creation was dreamed up by Joshua and Catie Pruett.
Via Superpunch.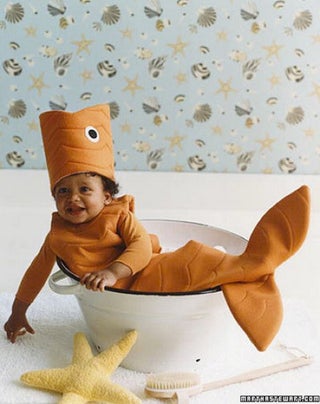 S
Baby Ackbar
With a few simple modifications, this goldfish costume can easily become an Admiral Ackbar.
Goldfish instructions over at Martha Stewart.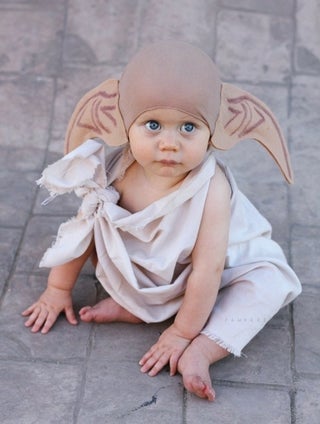 S
Baby Dobby
Via Cute Kids in Costumes.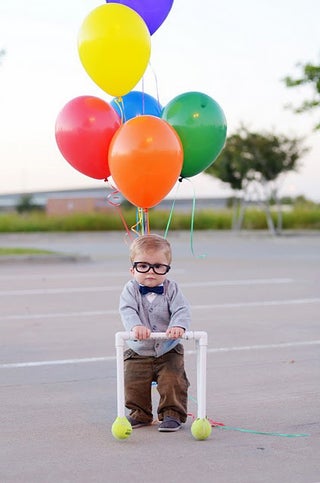 S
Baby Up
Via Auburn Soul Photography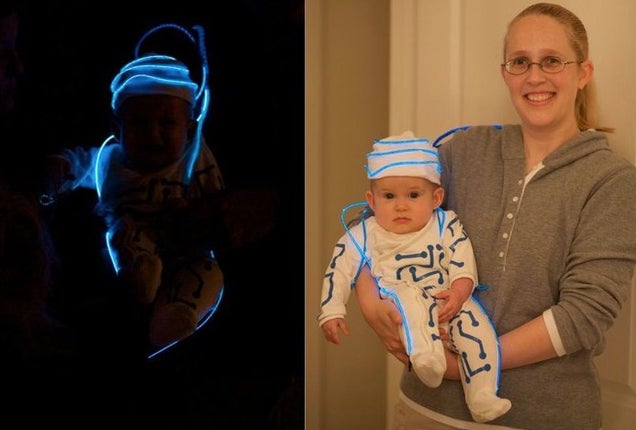 S
Tron Baby
Created by the instructables which also has a play-by-play instruction manual for your own baby/doll/cat/.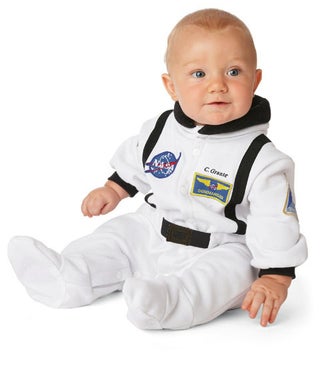 S
Baby Astronaut
It might be store bought, but it's still completely adorable.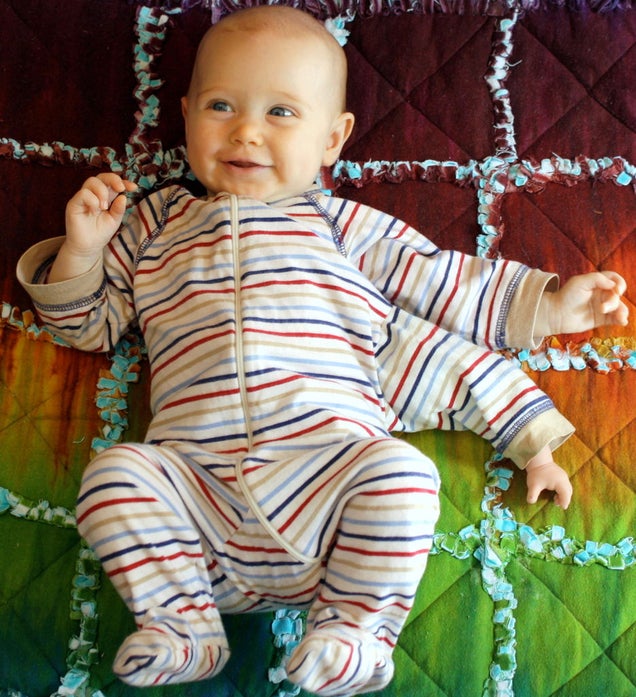 S
Mutant Baby
Another fantastic DYI costume form Instructables. And a great way to creep out your babysitter.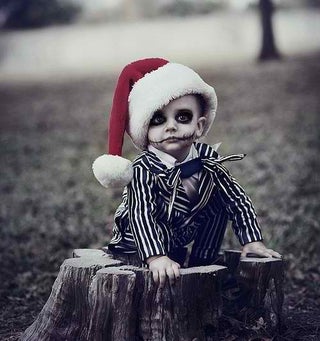 S
Baby Jack Skellyton
Photo via Locked Illusions.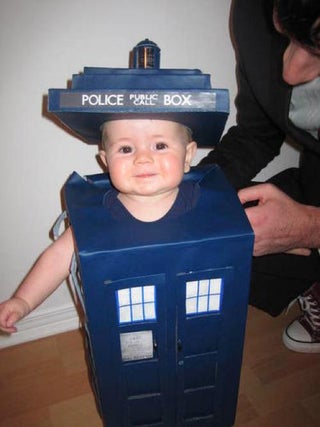 S
Baby TARDIS
Created by Sabrina Louise Miller on Craftster, complete with adorable Daddy Doctor!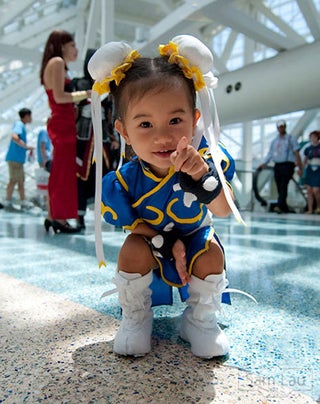 S
Baby Chun-Li
via Shockwave

Think you have a cuter costume? Prove it, by posting your photo in the comments.