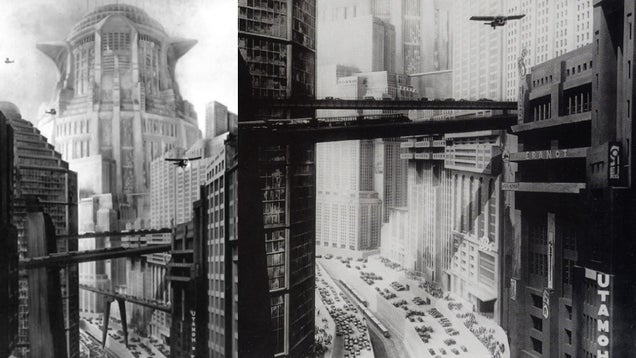 S
There is nothing more fascinating than yesterday's vision of tomorrow — especially when it comes to city design. Here are some of the most incredible futuristic cities imagined by great European designers of the twentieth century and before. We hope that they came to fruition in some alternate timeline.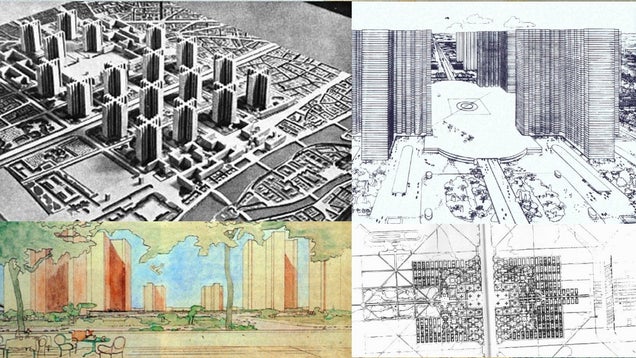 S
Le Corbusier: Contemporary City For Three Million Inhabitants, 1922
This was the world-famous architect's first big urban project, exhibited at the 1922 Autumn Salon in Paris. The city is a series of concentric belts. In the center was the administrative and business section (24 60-floor towers).
via Architectural World, New World Economics, Benjamin Edwards and Relational Thought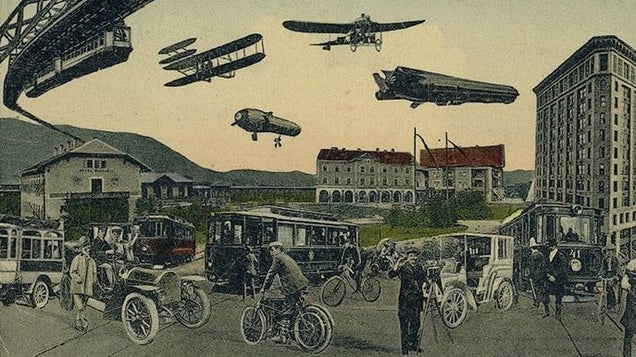 S
Ilidža (now the suburb of Sarajevo, Bosnia and Herzegovina) in the future, 1909
It was "one of the prettiest places on the Earth", as E.B. Lanin wrote in 1894 in The Contemporary Review.
via Delcampe.net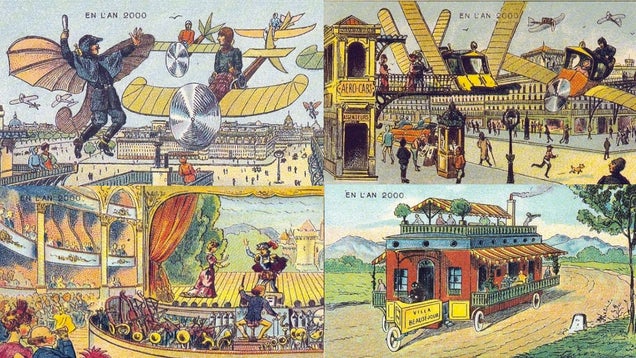 S
France in the year 2000 postcards, made between 1899 and 1910 by famous French artists
In the French cities the houses and the clothes are the same in 2000, but everyday life is packed with way more cool gadgets than ever before.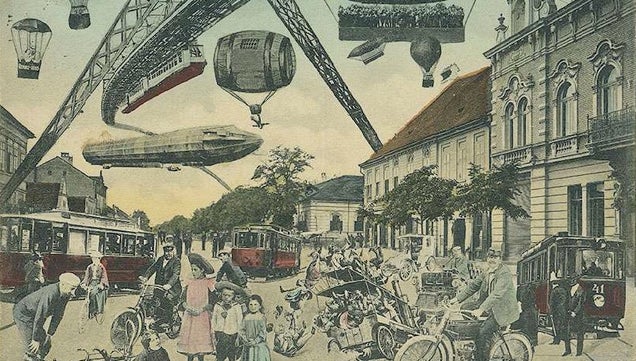 S
Ruma, Serbia
From a 1909 postcard depicting the future of this Central European city. via Delcampe.net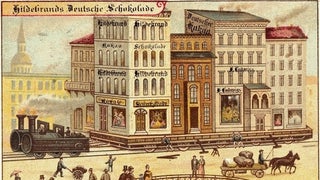 S
Easily movable houses of the 21st Century, Germany
Thedore Hildebrandt & Sohn is an almost 200-year-old German chocolate and confectionery company. This picture is from the early 20th century, and it was on a chocolate box with some other awesome drawings about future life.
via Paleofuture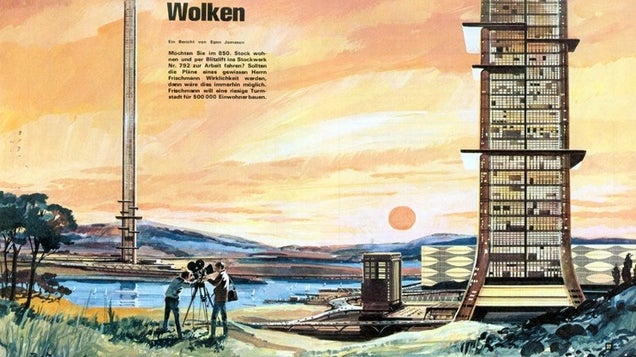 S
Metropolis in the clouds - by Klaus Bürgle (from 1969/21 Hobby Magazine)
via Retro-Futurismus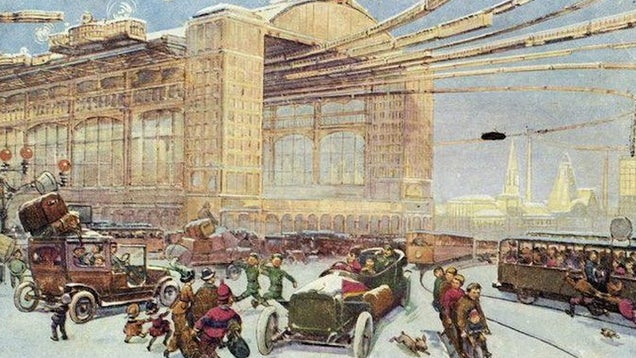 S
Moscow, The Central Land and Air Communications Station Station in the 23rd Century.
"The passengers can travel at the speed of telegrams, if they wish." This drawing is from 1890.
via Russia Beyond The Headlines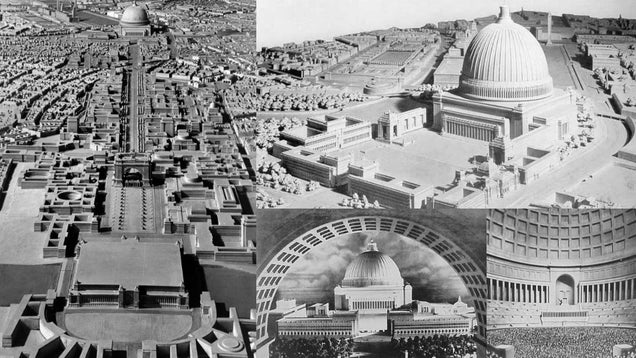 S
Welthauptstadt Germania or World Capital Germania, Adolf Hitler's vision by Albert Speer, 1937-1943
The Nazis wanted to create a giant city with fabulous designs like a great East-West city axis — the Berlin Victory Column would be in the center, and The Great Hall, The Berlin Victory Column and the Reichstag would stand in a row, and the new Chancellery (destroyed in 1945 by the Soviet army). Almost none of the buildings planned were ever built.
via Wikipedia and German Architecture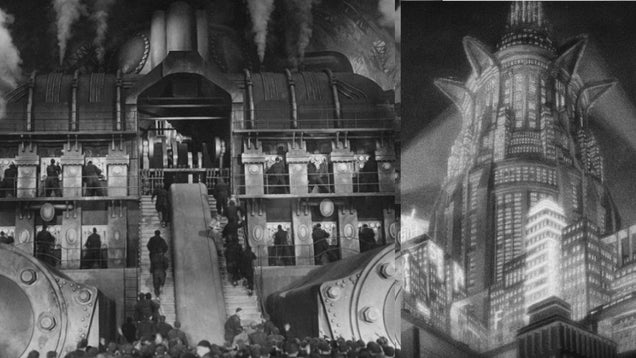 S
Metropolis, the movie by Fritz Lang, 1927
Probably the best sci-fi film ever, directed by Fritz Lang in 1927. The story is set in 2026, in a futuristic urban dystopia. The city was created by Eugen Schüfftan.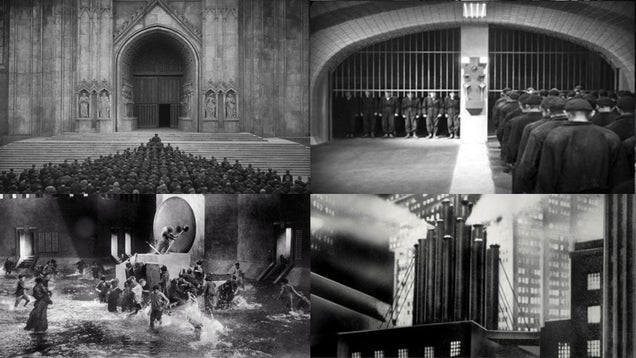 S
The movie features a really wide range of sets, everything from a gothic cathedral to a futuristic cityscape.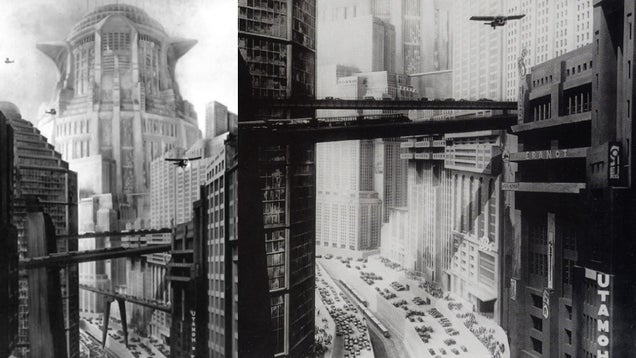 S
The pictures are screenshots from the movie.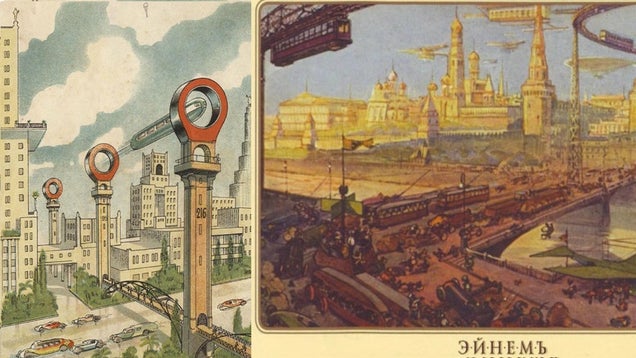 S
Moscow's Future
left: made in the 1960s, right: made in 1914 as a part of "Moscow in the 23rd Century" series.