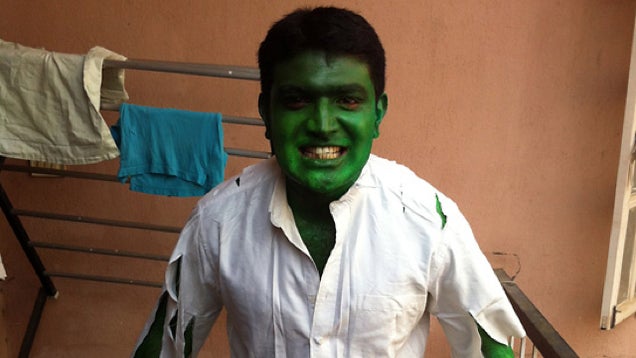 Bangalore, India, hosted its first-ever comic convention this past September. And the pictures from the event are too fantastic not to share. You can check out more pics from Asia Obscura and Mithun on the Net, but here are our favorites! Click to enlarge.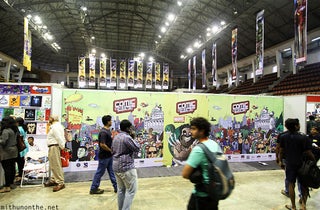 S
The con itself, reportedly held in a venue about the same size as a high school gym.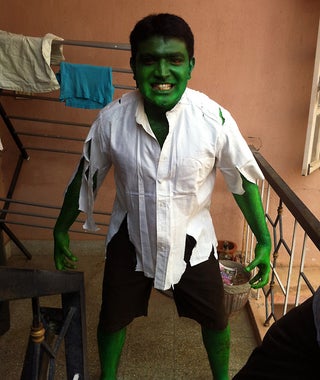 S
The full shot of the incredible Incredible Hulk.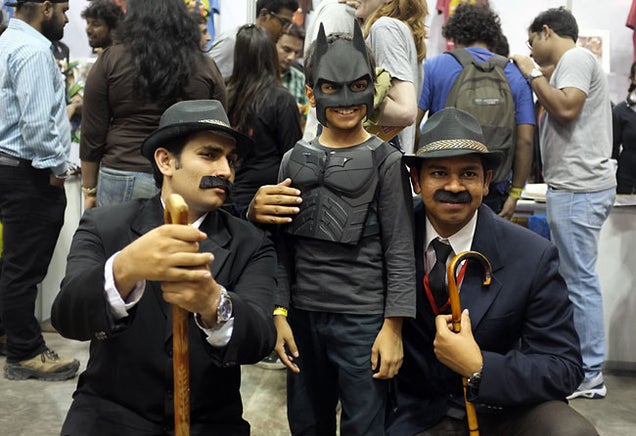 S
This is one of the few pics in which a young boy poses with two guys with mustaches and it's not creepy.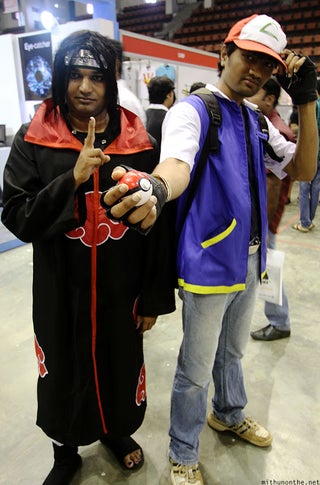 S
An excellent Naruto and Pokémon cosplay duo.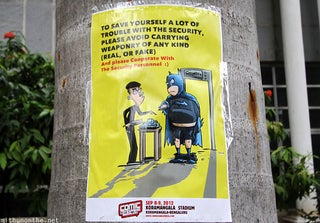 S
The greatest "Do Not Carry Weapons into the Con" poster of all time.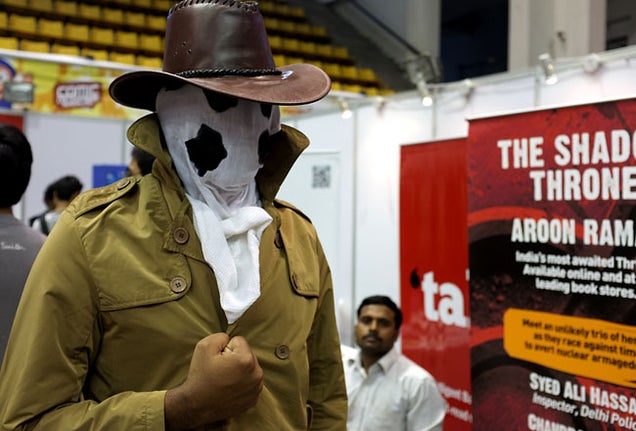 S
I'd like to think this Rorschach stole all the copies of Before Watchmen and then burned them.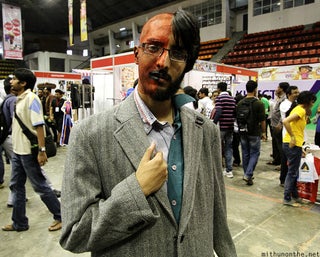 S
Bangalore Two-Face needs to make an appearance in Batman Inc. STAT.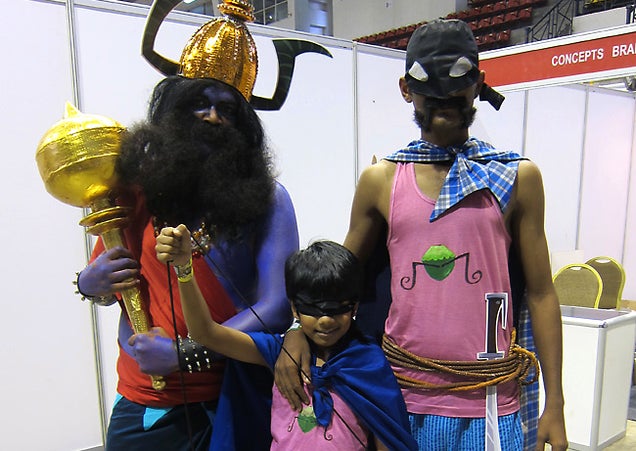 S
I have no idea who these guys are, but the kid and the guy on the right's tank tops appear to have an acorn with a mustache on it. If there is a comic about a mustachioed nut-themed superhero in India, someone needs to let me know, okay?
Thanks to Gabe Soria for the tip!