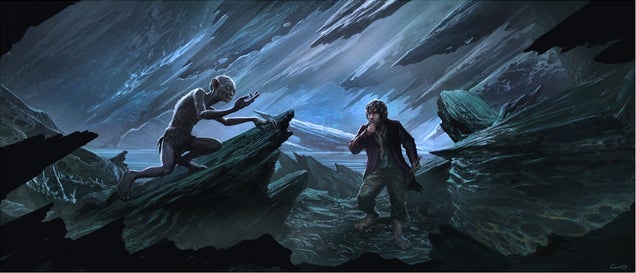 S
Check out this amazing piece of artwork from Weta, depicting Bilbo Baggins playing the game of riddles with Gollum. This artwork by Weta designer Gus Hunter, called "Riddles in the Dark," is available for sale as a snazzy 11.7 inch by 23.2 inch print. (We previously featured Weta's art print, "Disturber of the Peace".)
Here's how Weta describes "Riddles in the Dark":
What the Hobbit Bilbo Baggins may lack in stature he more than makes up for in cunning, courage, wit and resource. Not completely fazed by the aggressive suspicion he encounters from the creature Gollum, he engages in a game of riddles, where the stakes are the highest imaginable, for Bilbo as well as the wretched Gollum who's just lost his most Precious possession.

This pivotal event in The Hobbit: An Unexpected Journey that has repercussions for so much of the mythos of Middle-earth has been expertly captured by Gus Hunter - veteran Weta conceptual designer who started on The Lord Of The Rings trilogy alongside Jeremy Bennett and was an early adopter of the digital painting techniques Weta uses today.
And here's the full size artwork, via Weta: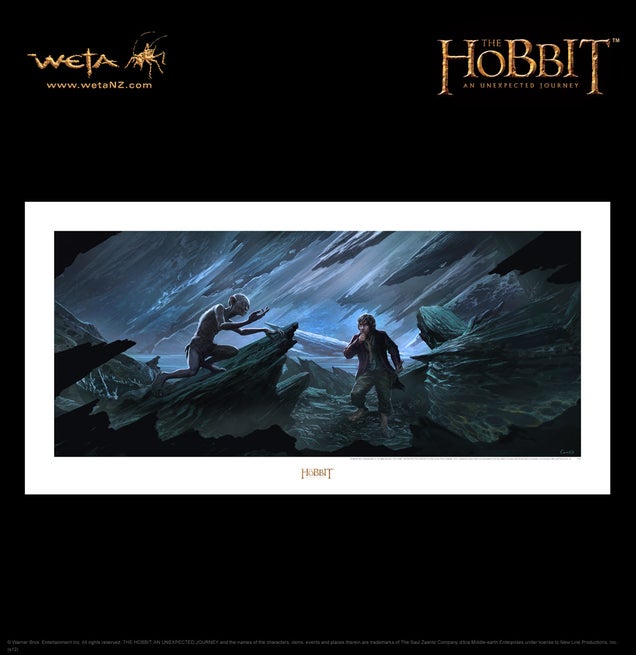 S
Plus here's a look at page spreads from Weta's bestselling book about the design of The Hobbit, Chronicles, Art and Design: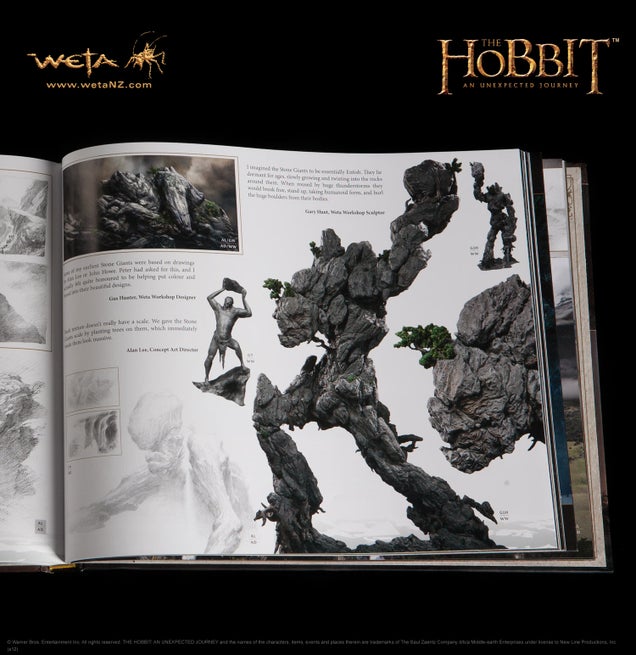 S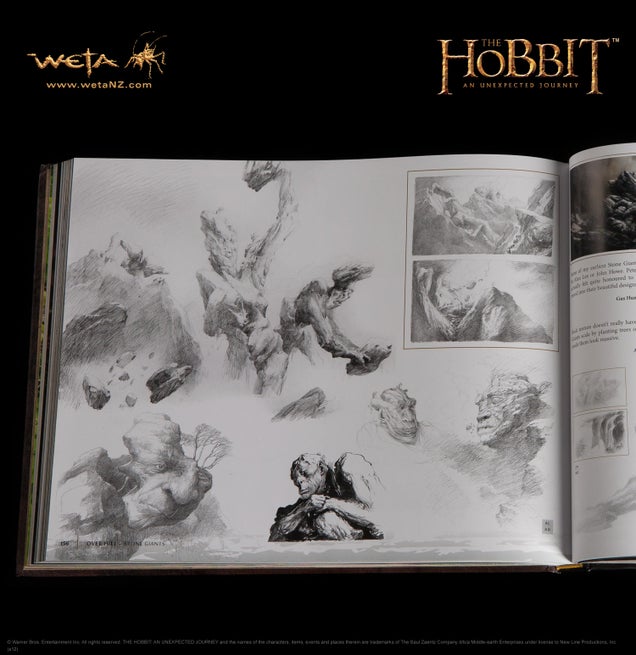 S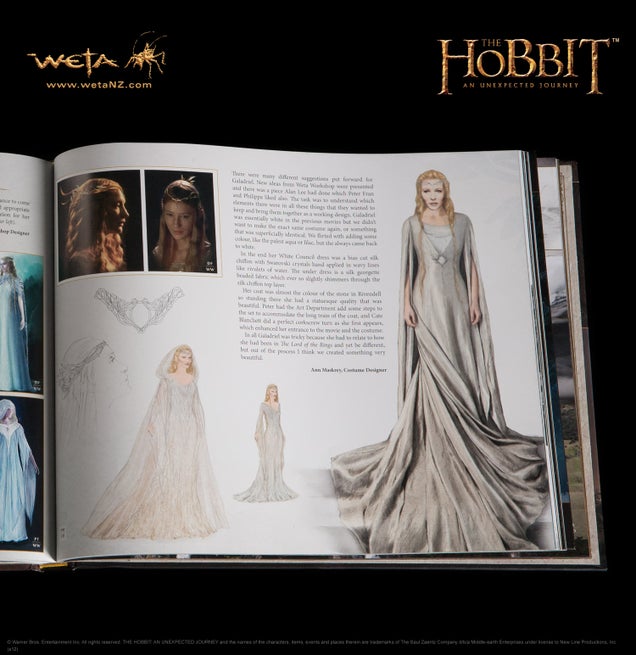 S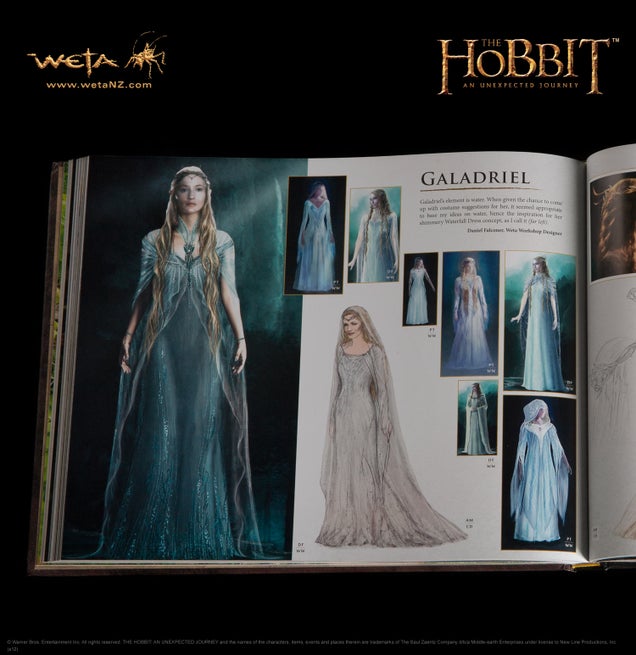 S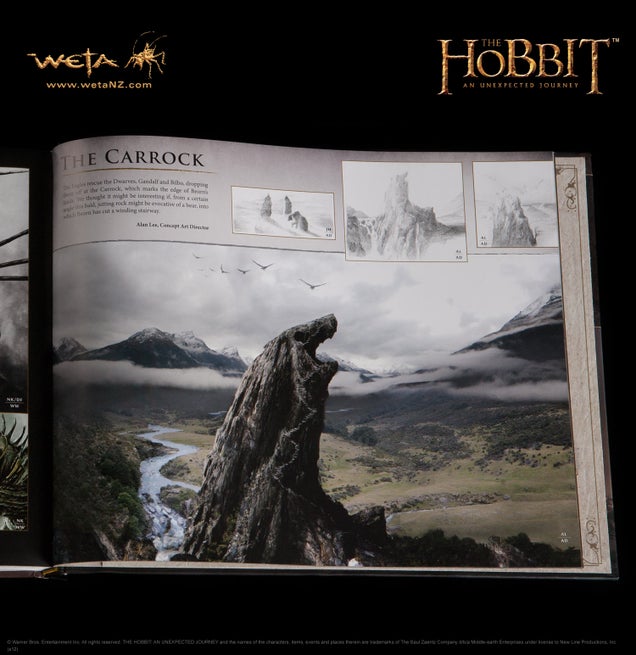 S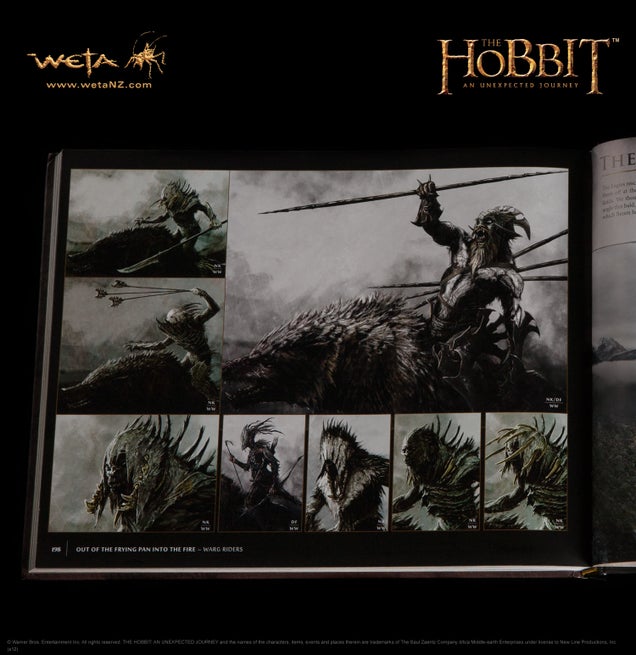 S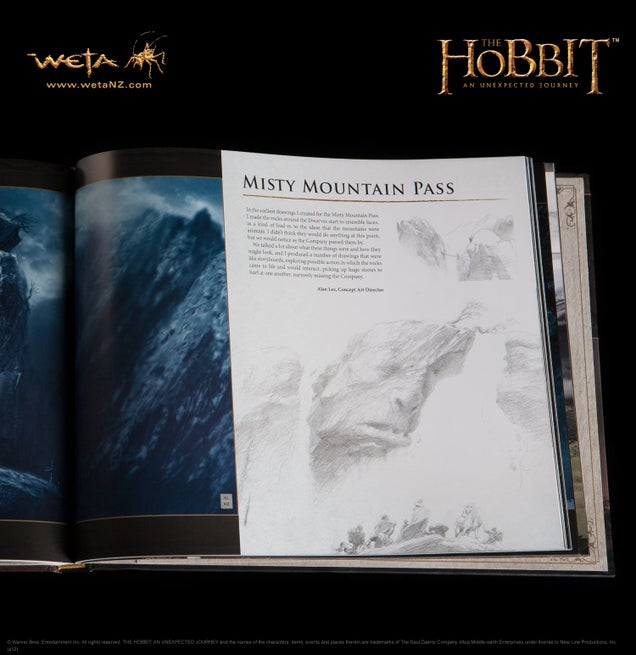 S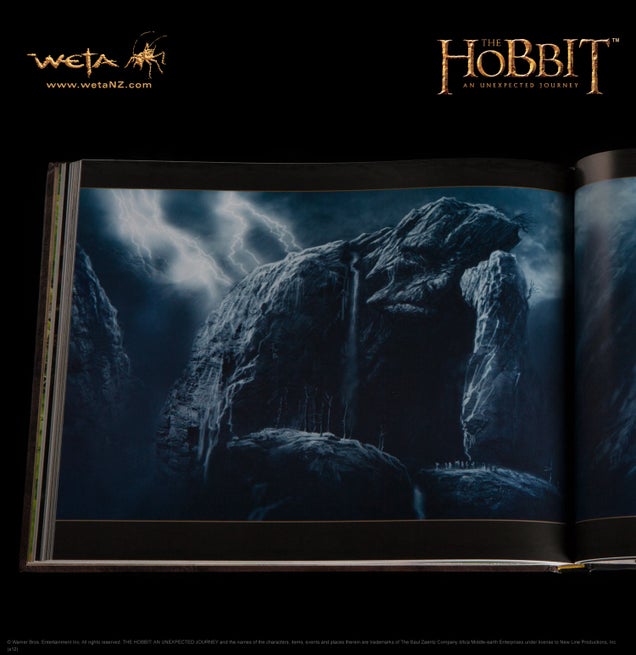 S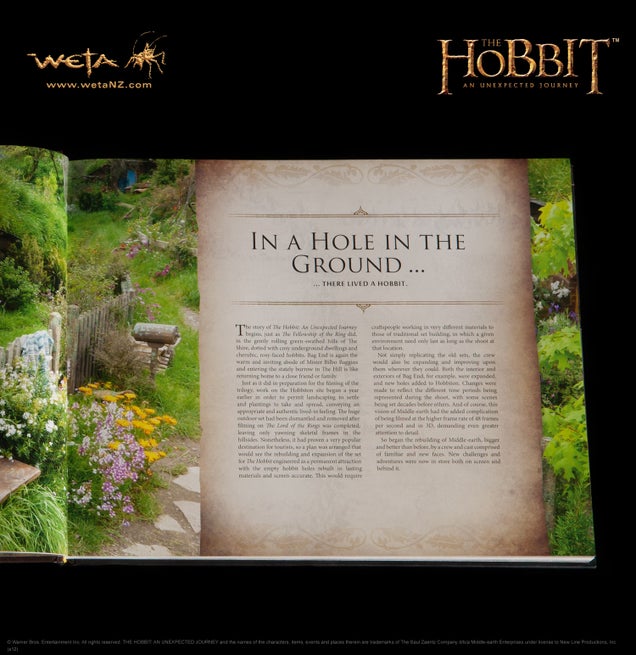 S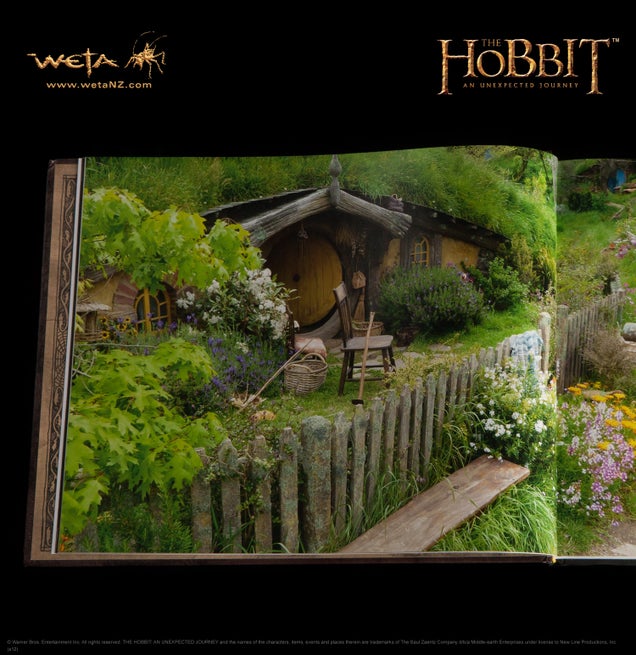 S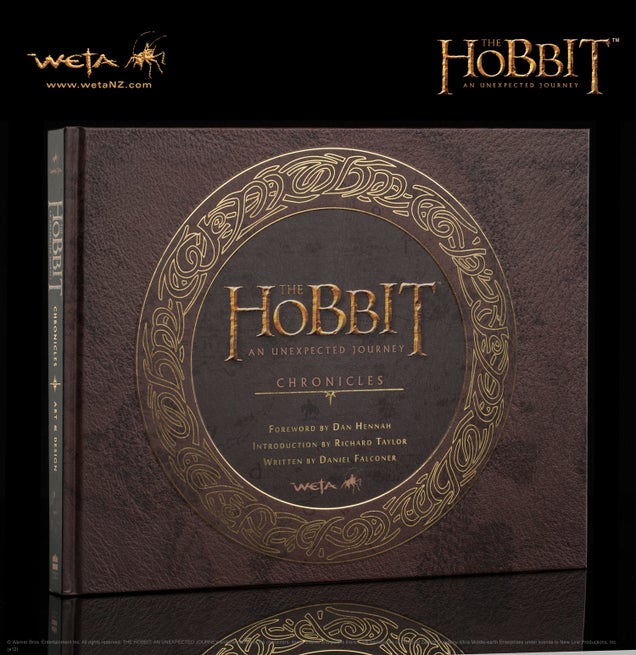 S