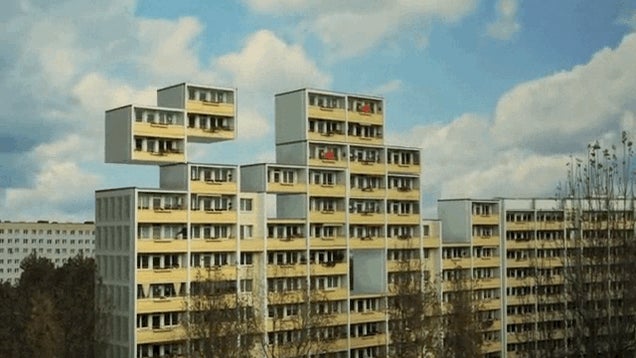 Given that Tetris is the ultimate "building stuff out of blocks" game, it's probably no surprise that it has architectural analogues. Here is a gallery of buildings around the world that look they were built by crazy Tetris fans.
Habitat 67 (Moshe Sadfie, Montreal, Canada, 1967)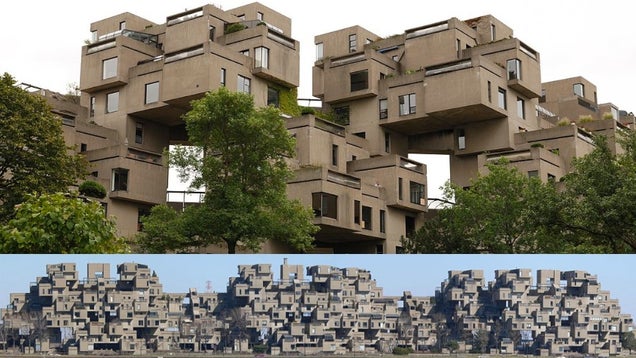 S
This model community in Montreal, Canada was built for the 1967 World's Fair. It has 146 residences, (354 concrete forms in 12 storeys) all of them with a private terrace.
(via Wikimedia Commons)
---
NaCl House (David Jameson Architect, Bethesda, Maryland, USA, 2011)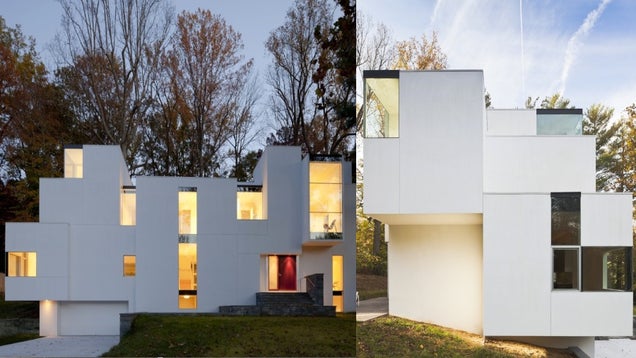 S
(via ArchDaily)
---
Torre Agbar (Jean Nouvel, Barcelona, 2004)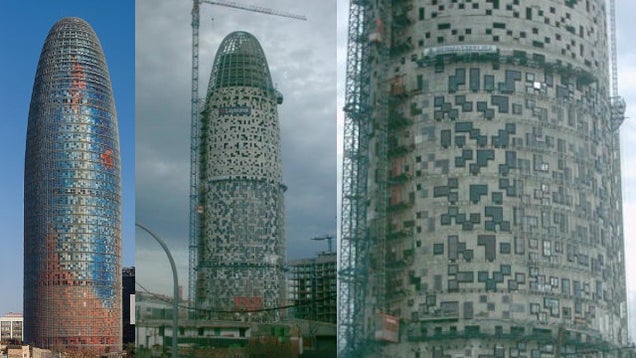 (via Michael Jennings and Wikimedia Commons)
---
La Losa, Oviedo, Spain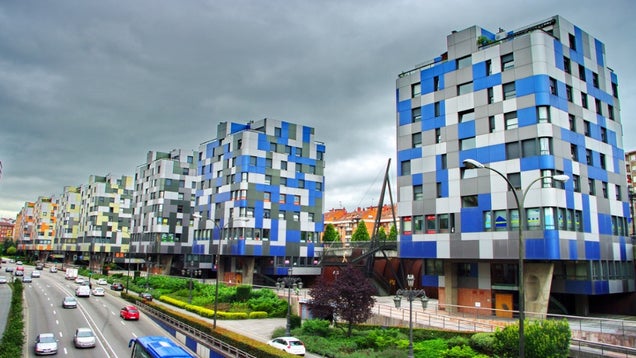 S
(via Flickr/paspog 1, 2 and Flickr/cuboidal)
---
Tetris Apartments (OFIS Architekti, Ljubljana, Slovenia, 2007)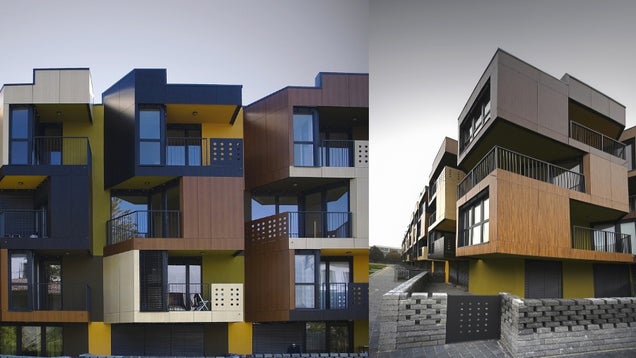 S
The Slovenian social apartment block includes 650 homes in 4 floors high buildings.
(via Archdaily)
---
The Mush Residence (Studio 0.10 Architects, Los Angeles, 2009)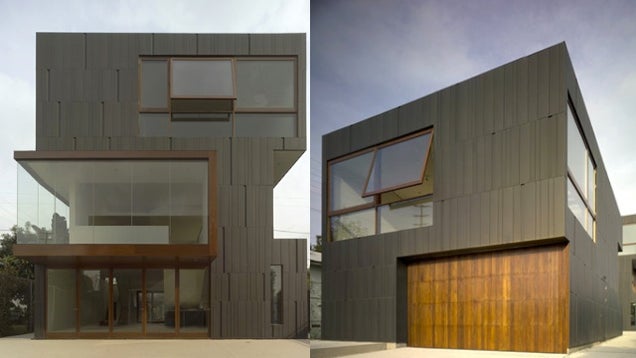 An artist's studio and an exhibition space.
(via dezeen)
---
VM Houses (BIG - Bjarke Ingels Group, Copenhagen, Denmark, 2005)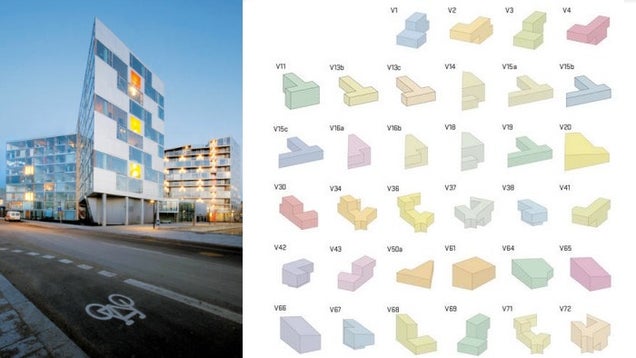 S
The V and the M buildings are a huge architectural Tetris with 114 units.
(via bldgblog)
---
Aluminium House (Architektid Muru & Pere, Rannamoisa, Estonia, 2008)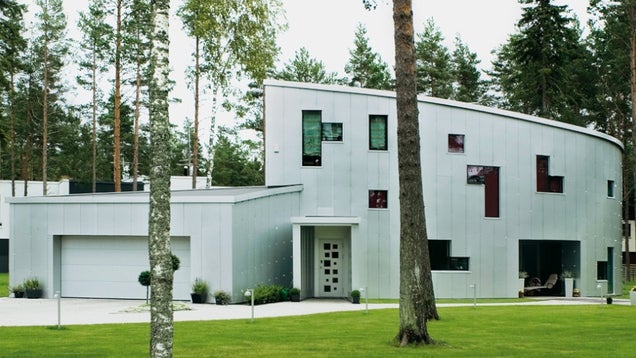 S
(via ArchDaily)
---
ORDOS 100 #43 (Tatiana Bilbao, Ordos, Inner Mongolia, 2010)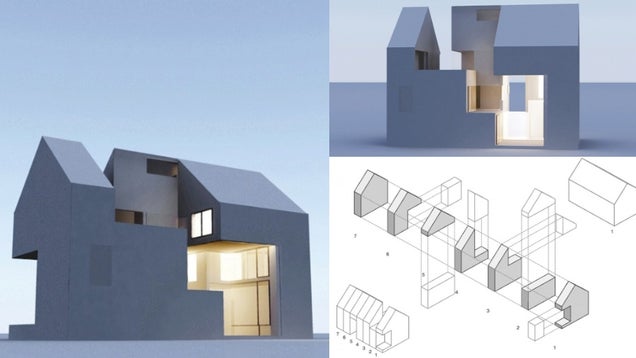 S
The seven different sections create a weird continuity.
(via ArchDaily)
---
Riomaggiore, Italy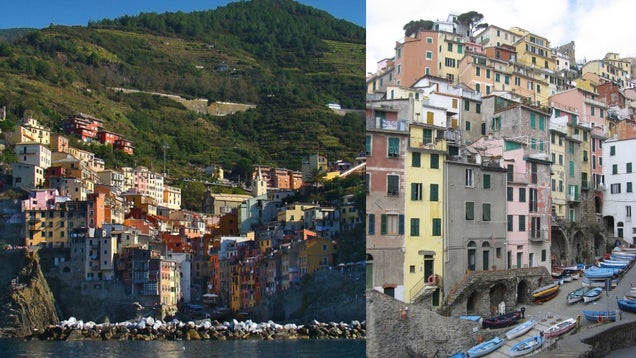 S
This wonderful village was founded in the early 13th century.
(via Flickr/dblackadder and Wikimedia Commons)
---
Tetris house in Saint Petersburg, Russia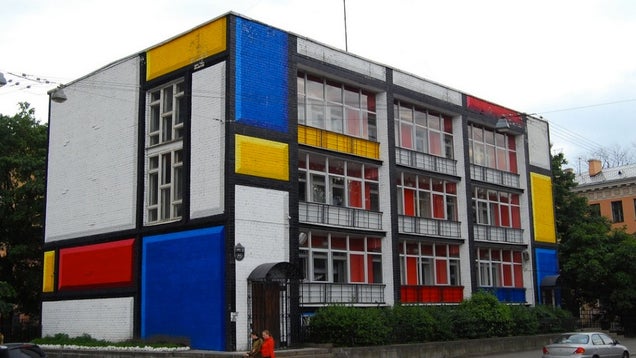 S
(via Ruben Solaz/Flickr, and the animation below is from the Berlin Block Tetris by Sergei Hein)