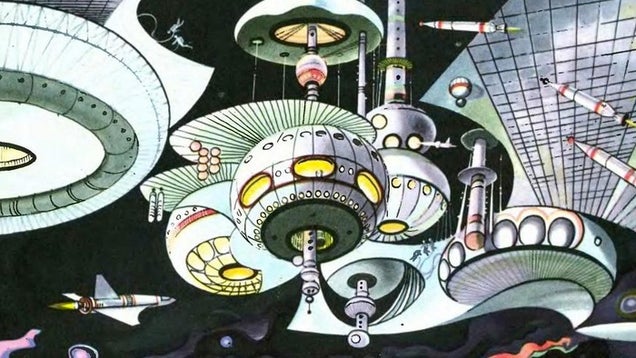 S
Some of the most famous images of Soviet futurism come out of the 1920s and 30s, when the Revolution was young and propaganda posters were like stark works of realist art. But the nation continued to produce works of incredible futurism throughout its reign — including during the trippy period before the Iron Curtain fell in the late twentieth century. Here are some visions of tomorrow, from the USSR in the 1970s.
Parking lot concept / 1975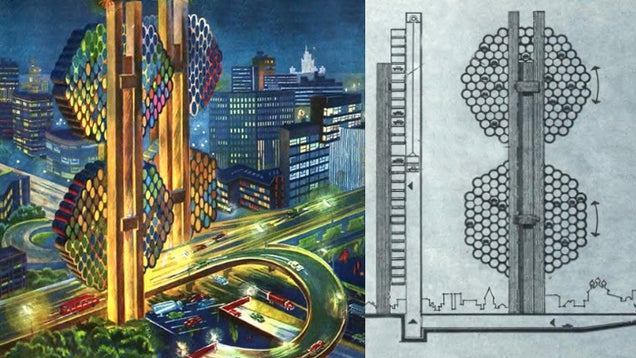 S
(via Anastgal and skyscrapercity)
---
Space elevator concept art (1970) and the Flying City Of Venus (by S.Zhitomoirsky, 1971) from the magazine "Technika Molodezhi" (Youth Technics)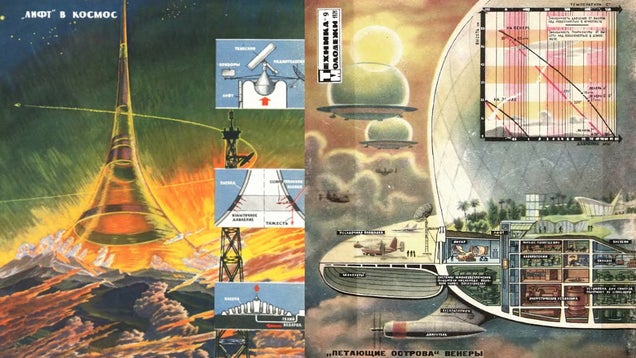 S
(via Space Elevator Tumblr and Youth Technics, 1971/9)
---
Submarine catamaran (1974) and a future transportation concept (1970)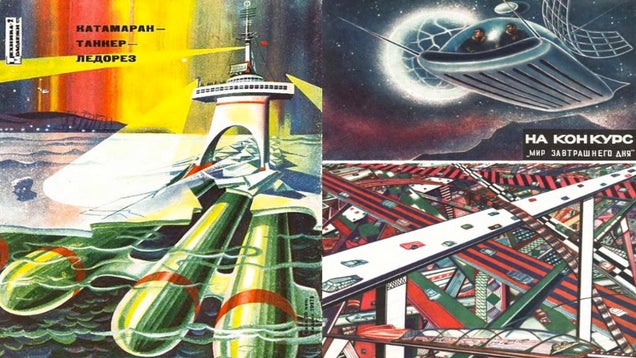 S
(via Youth Technics, 1970/5 and 1974)
---
Maglev railway system, 1972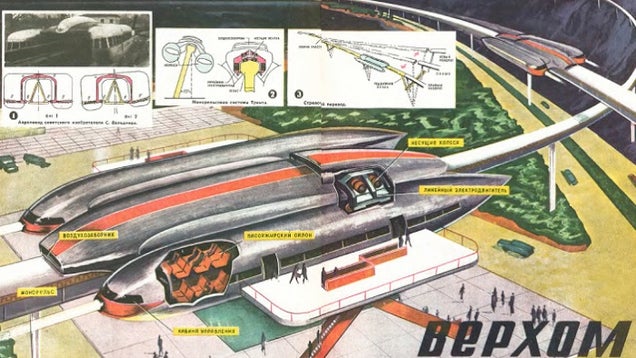 S
(via Youth Technics, 1974)
---
Planes flying out from underwater, Automatic harvester machine and an excavator, 1970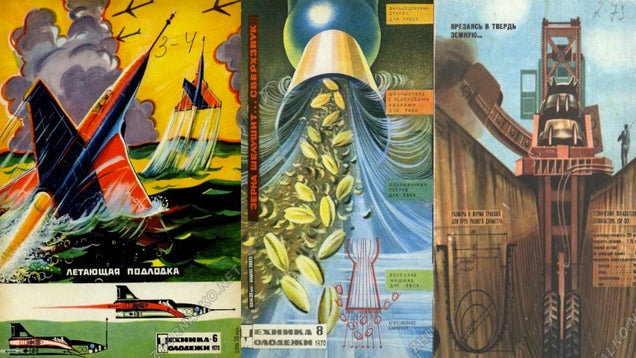 S
(via Youth Technics, 1974)
---
Transportation in the future, 1971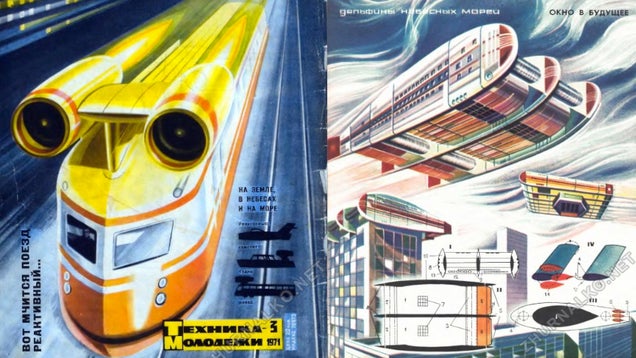 S
(via Youth Technics, 1972)
---
Homes for Northern Siberia, 1972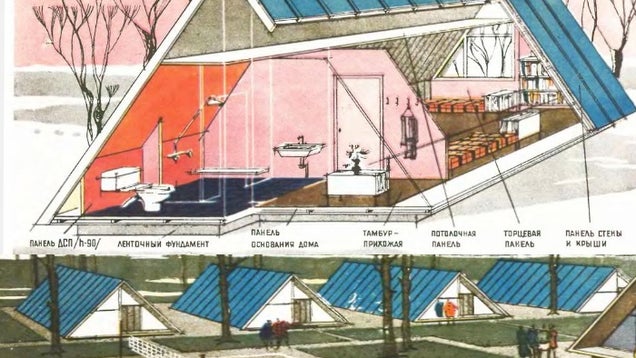 S
The Soviets wanted to build small settlements (4-5 houses) near the workplace. The panel houses weigh only 550 pounds (250 kgs), including the furniture and other items.
(via Youth Technics 1972/12)
---
Test Pilota Pirxa (TV-series, 1979)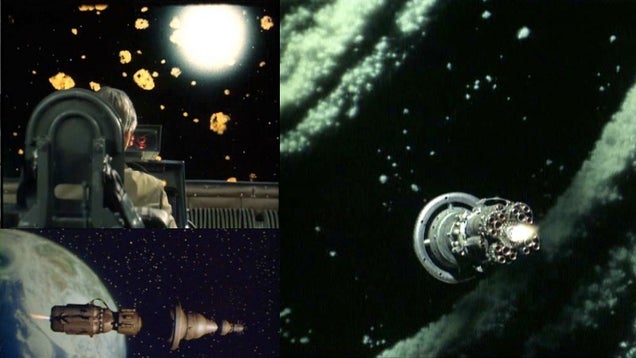 S
(via Dystrybucja and e-Sochaczew)
---
A city in 2000, from 1974 and 1975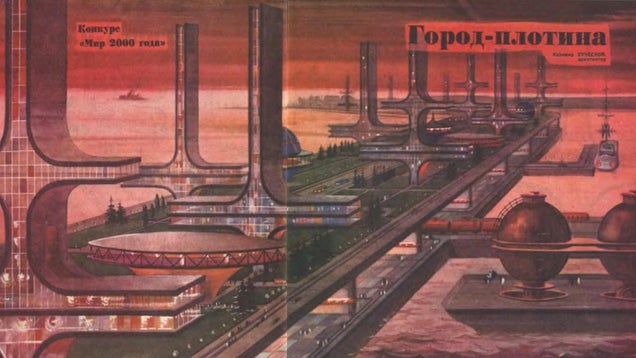 S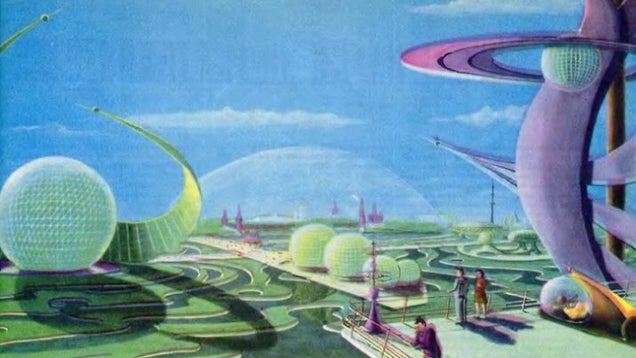 S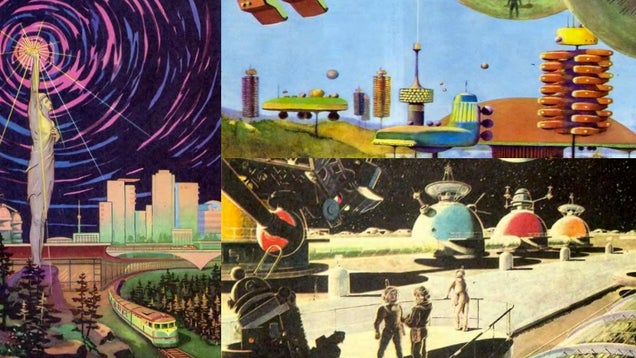 S
(via
Youth Technics - 1974/1, 1974/12and 1975/10)
---