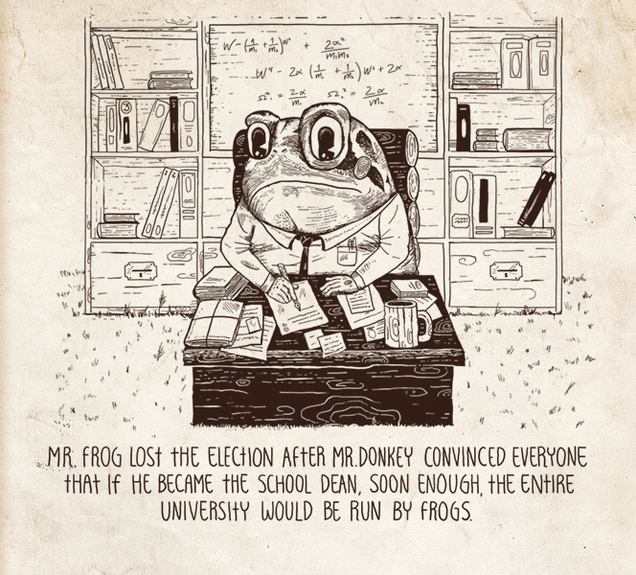 S
The Book of Bad Arguments is a great primer for anyone looking to understand logical fallacies and become a better debater. It helps that each logical fallacy is accompanied by a comic featuring funny animals.
Writer and computer programmer Ali Almossawi teamed up with illustrator Alejandro Giraldo to create The Book of Bad Arguments, which is available in its entirety online and licensed under a Creative Commons license. Almossawi briefly explains each logical fallacy and the cartoon on the opposite page illustrates how the fallacy works.
Here are a few examples of the illustrations:
Ad Hominem: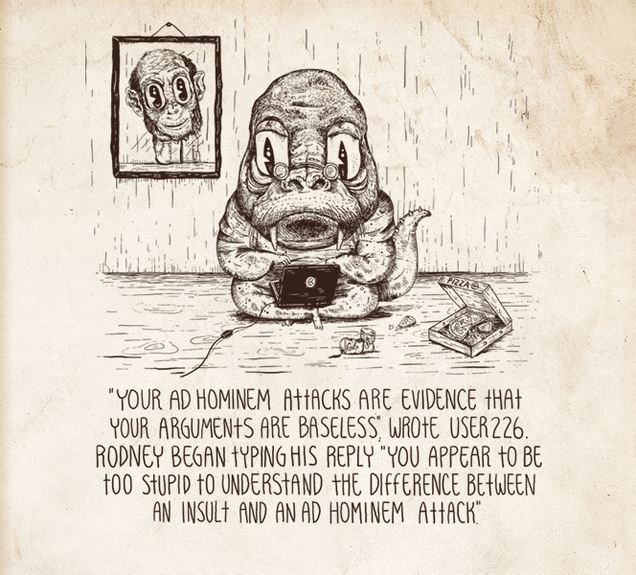 S
Appeal to Consequences: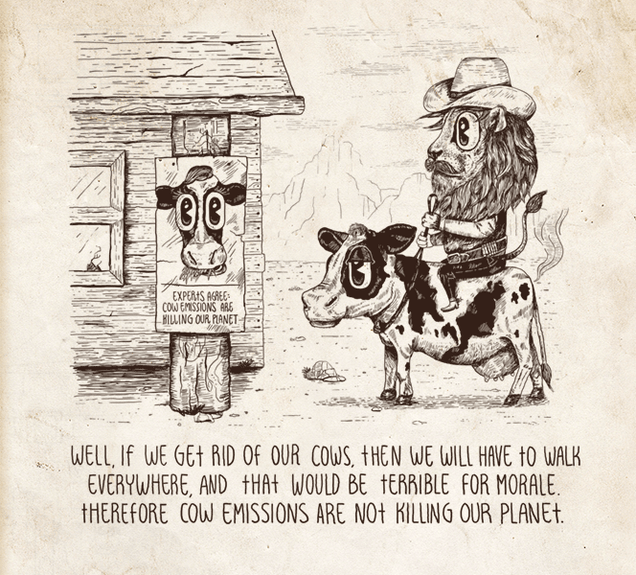 S
Circular Reasoning: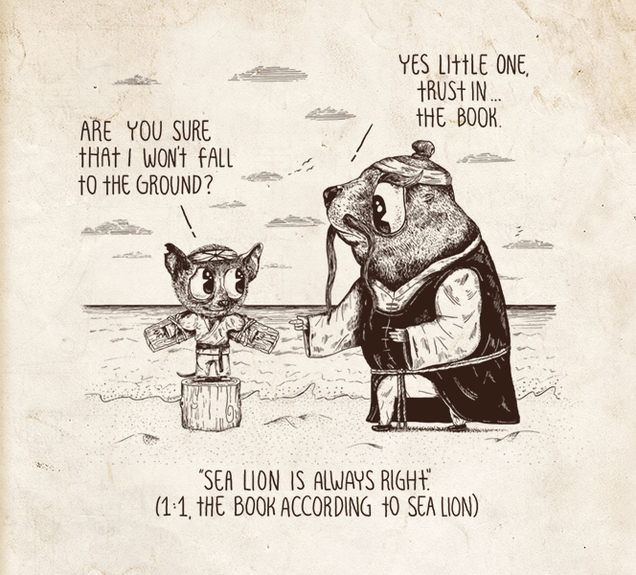 S
Guilt by Association: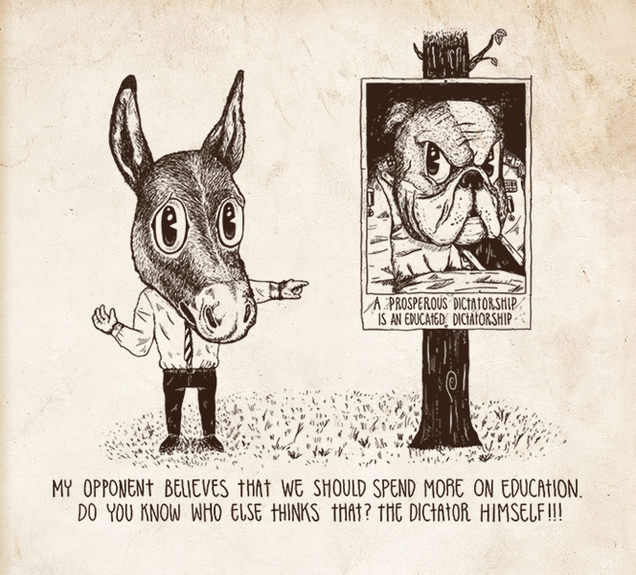 S
Irrelevant Authority: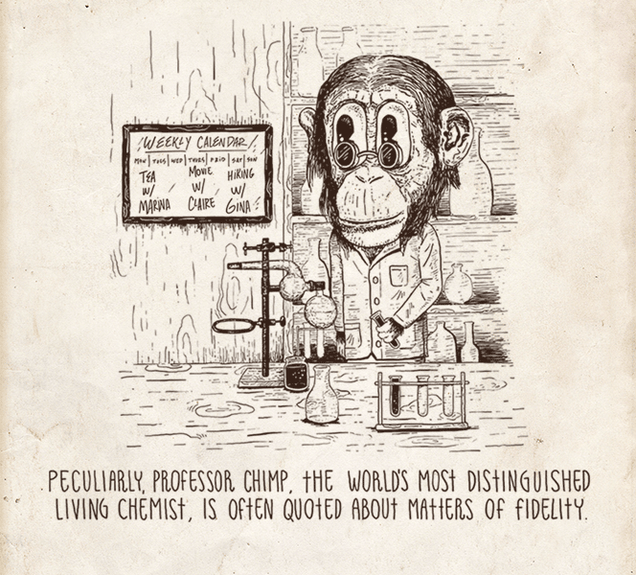 S
And up top is the Appeal to Fear. Check it out and pass it along to the arguers—good and bad—in your life.