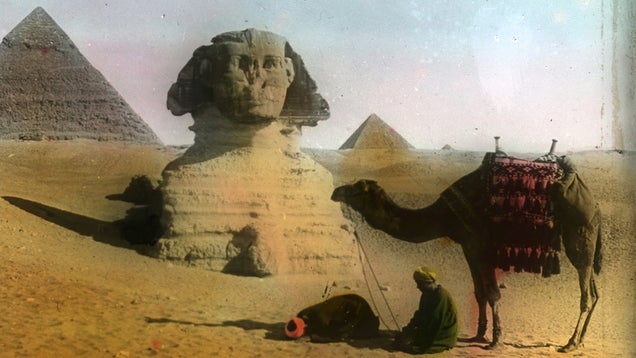 S
In the late nineteenth century, Western archaeologists and tourists were fascinated by the ruins of ancient Egypt. Here are some of the incredible photos they took, which were hand-tinted in the fashion of the day. This is like meta-history, where we look back on an historical method of looking back at ancient history.
Temple of Philae, c. 1900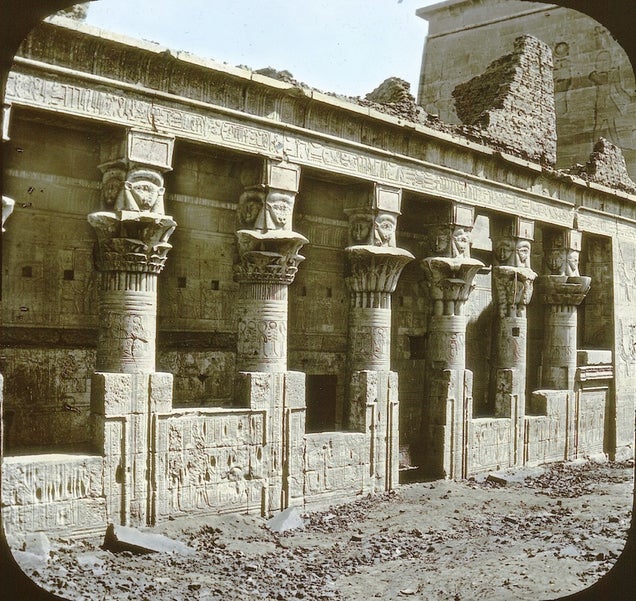 S
The Aswan Low Dam was completed in 1902 near the island of Philae, which was nearly always looded. In the 1960s the UNESCO started a project to save the buildings and transported them to a nearby island.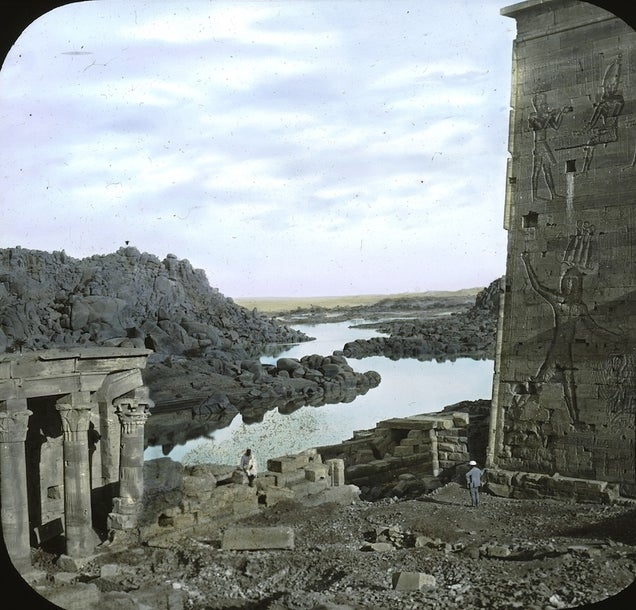 S
Abu Simbel temples, relocated between 1964 and 1968 because of the same reasons as Philae, mentioned above.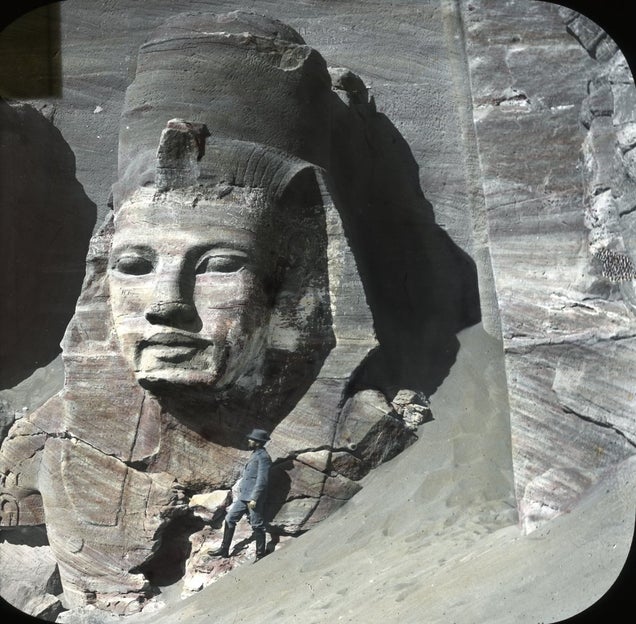 S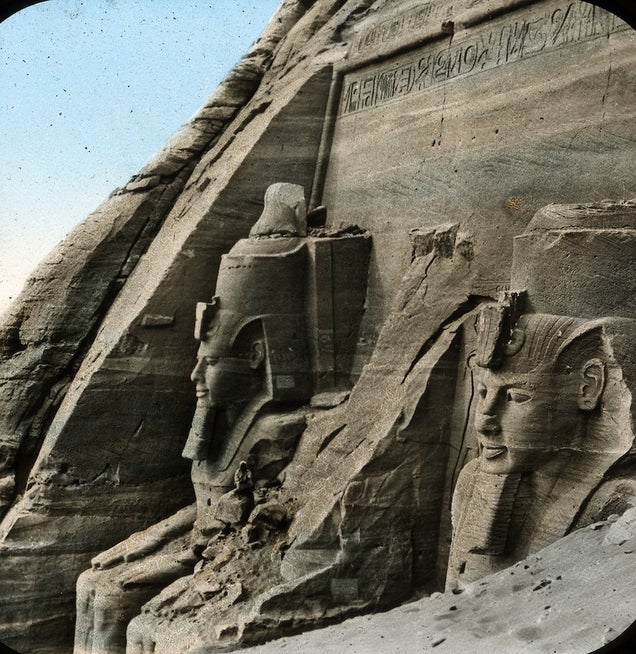 S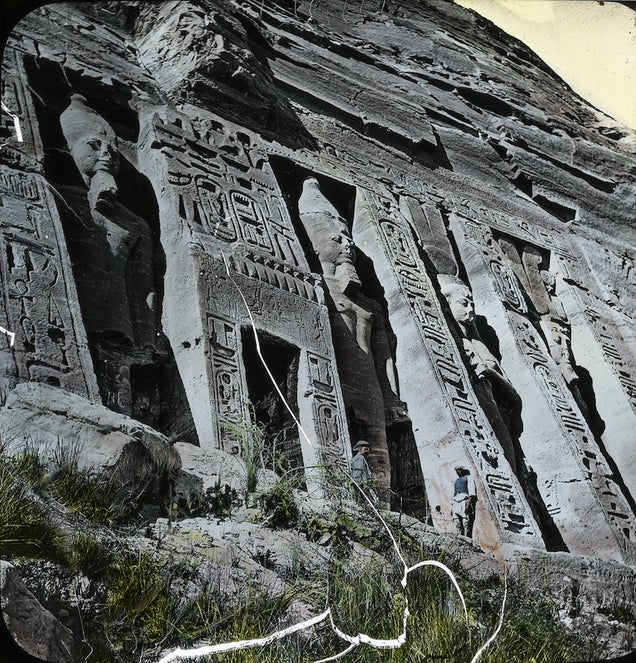 S
An obelisk in Alexandria, c. 1900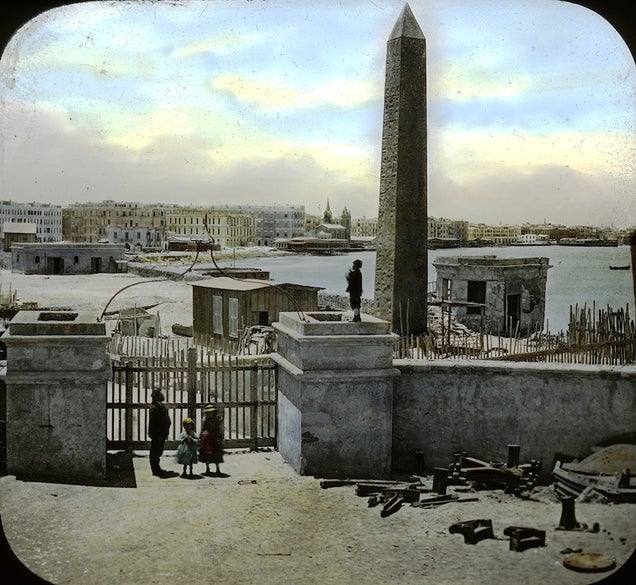 S
Isle of Philae, c. 1900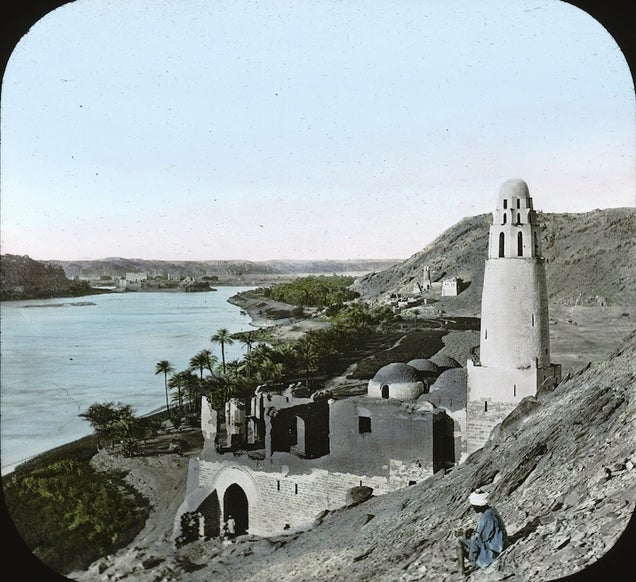 S
The Karnak Temple Complex ad the gate of Ptolemy III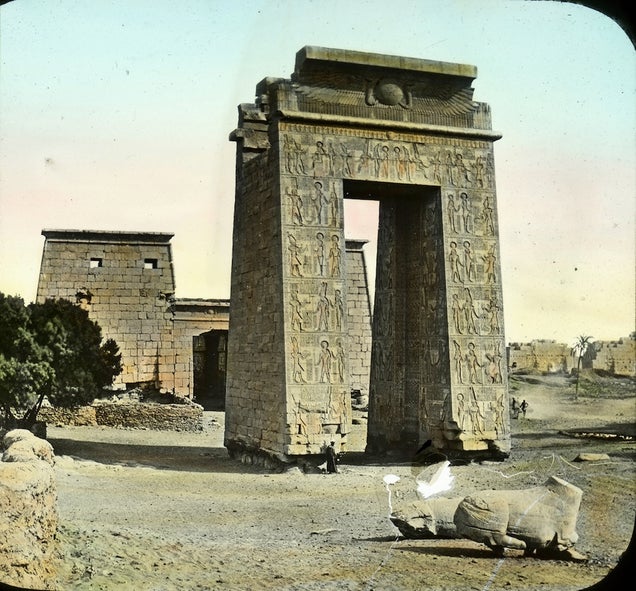 S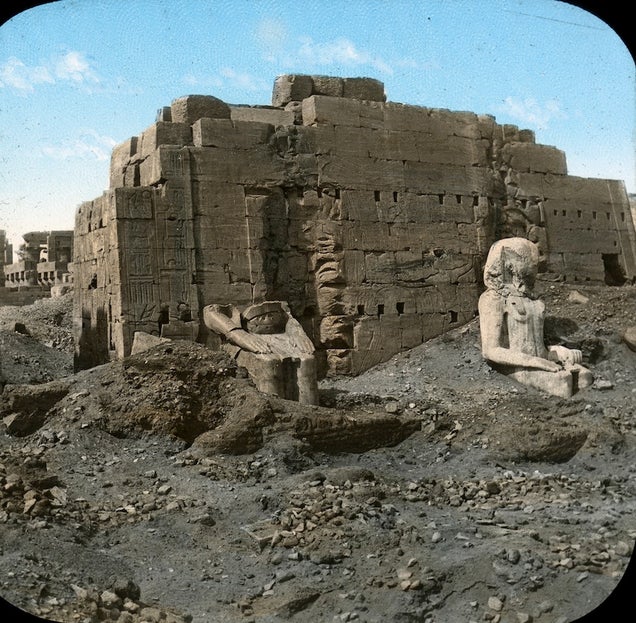 S
The Pyramids of Giza, the Sphinx and some surrounding ruins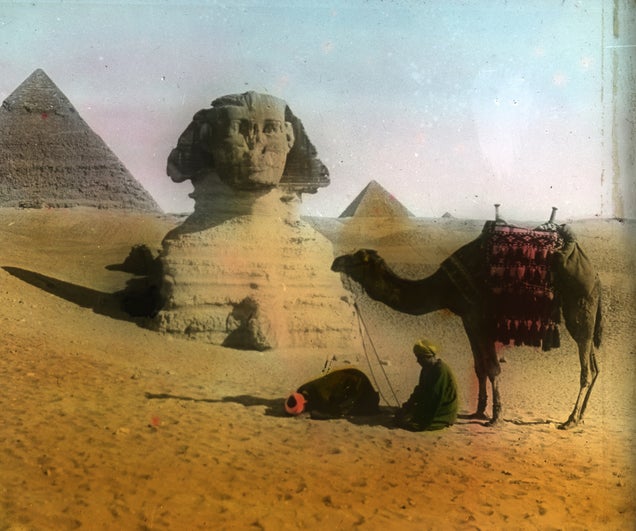 S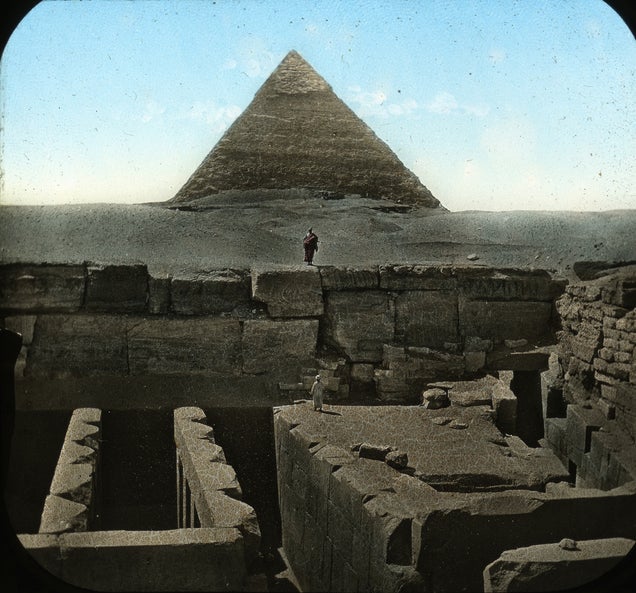 S
Tomb of Caliphs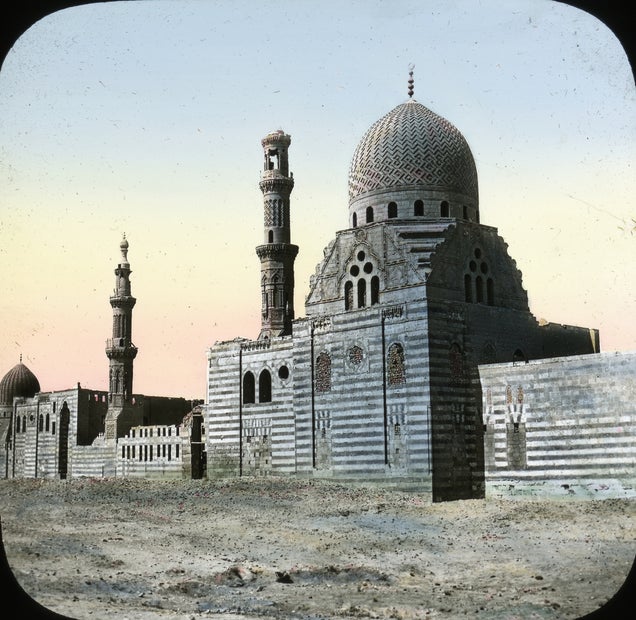 S
The temple at Kom Ombo, built during the Ptolemaic dynasty in the 2nd-1st century BC, half-buried in sand, 1880s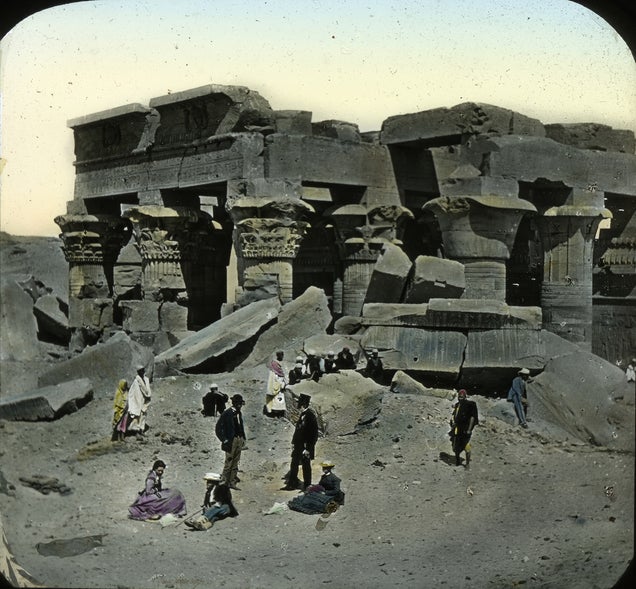 S
Hagar-el-Silsileh, probably submerged because of the Aswan Dam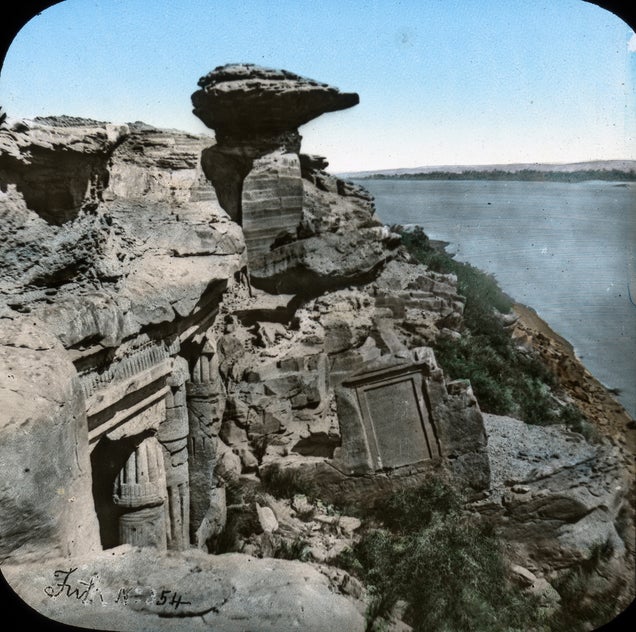 S
A Statue of Rameses II in Memphis, Egypt in the 1880s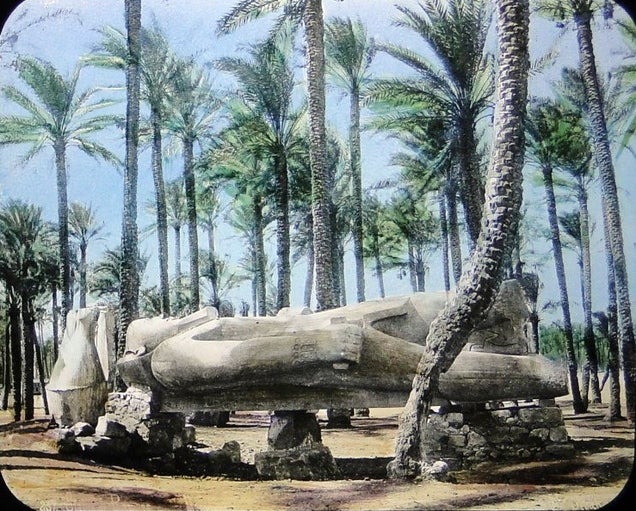 S
(via Wikimedia Commons)
The old Gezira bridge in the 1880s with big lions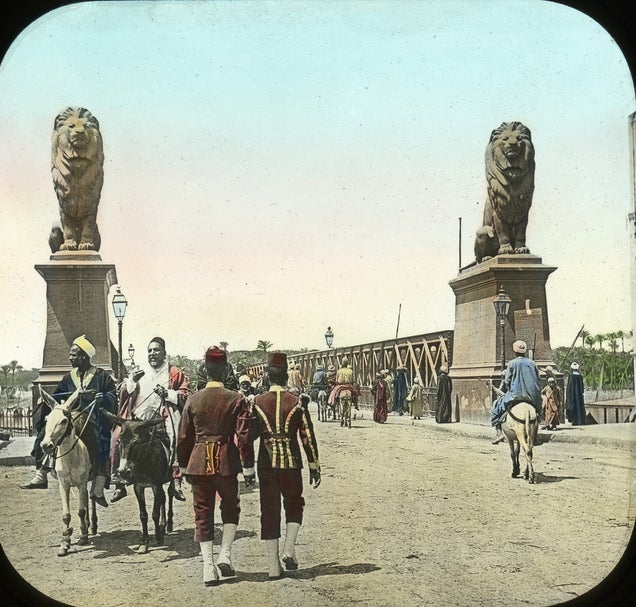 S
A bazaar in Cairo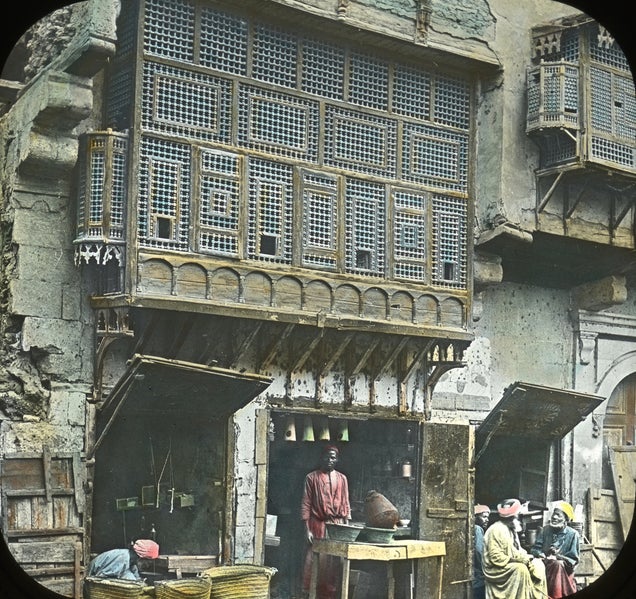 S
A narrow street in Old Cairo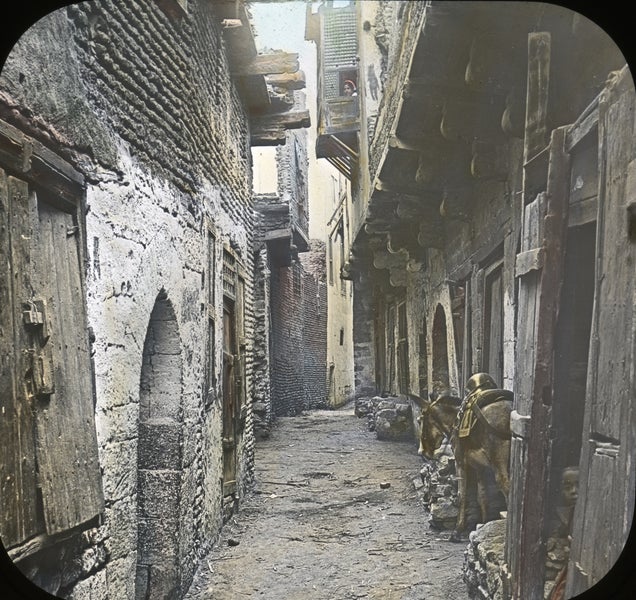 S
Mosque of Sultan Hasan with an ablution fountain, Cairo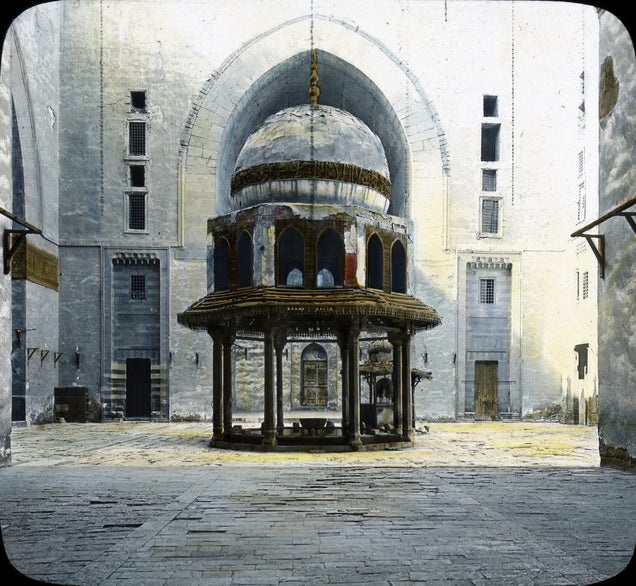 S
Bedouins Pasturing Camels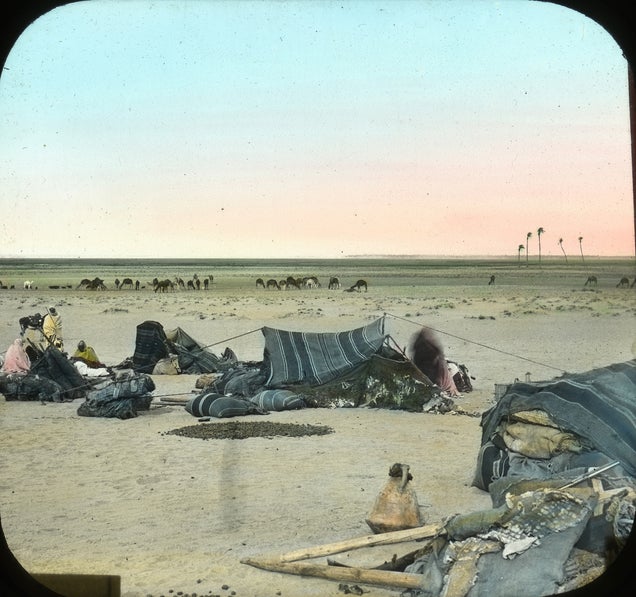 S
A street somewhere in Cairo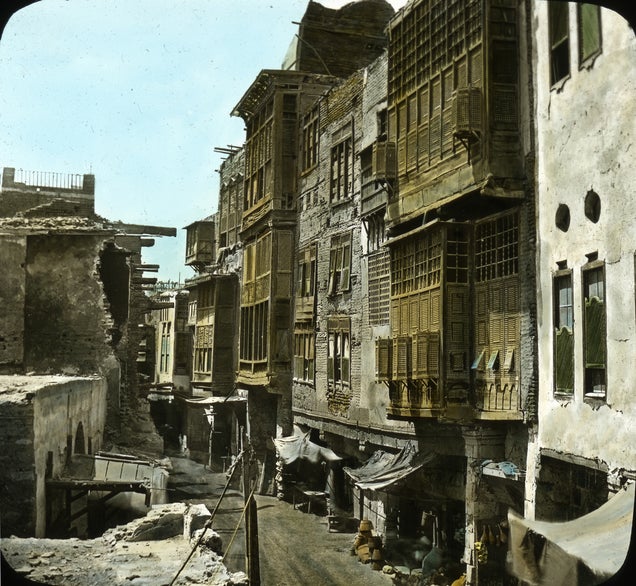 S
Pompey's Pillar, a (88 ft or 26.85 m tall including its base and capital) Roman triumphal column in Alexandra, the largest outside Rome and Constantinople and one of the largest monolithic columns ever erected, built in 297 AD.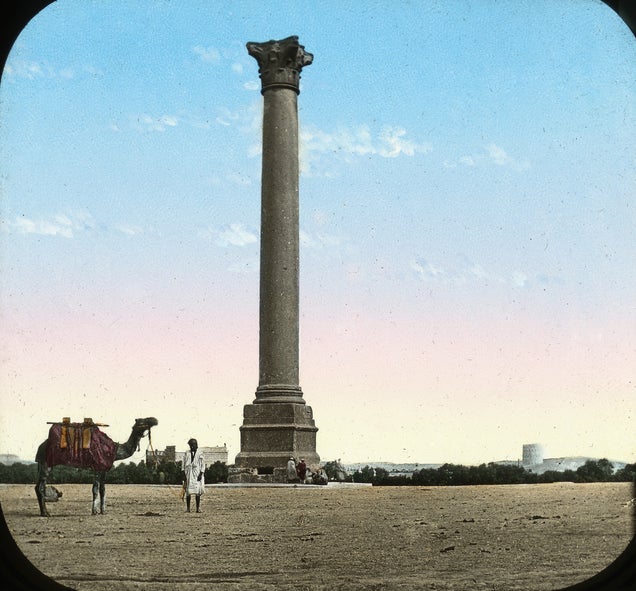 S
It was climbed by Commander John Shortland and John White on 3 February, 1803 and displayed the Union Flag there and drank a toast to King George III. Three days later they climbed it again, toasted the king and ate a beef steak.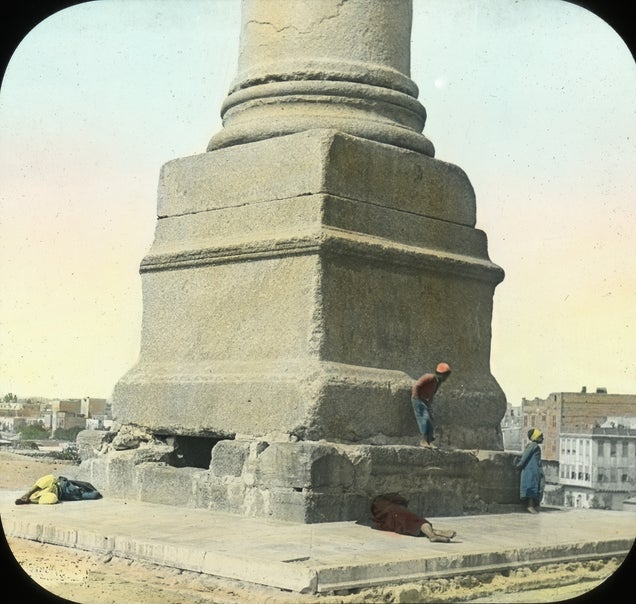 S
One of the 3400-year-old Colossi of Memnon statues in Thebes
S
Medinet Habu, the Mortuary Temple of Ramesses III (1186-1155 BC), Thebe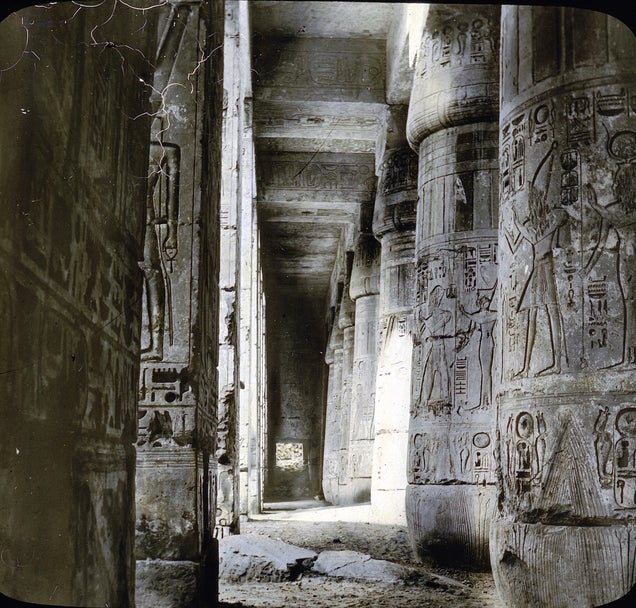 S
The Great Temple of Abydos (the Temple of Seti I)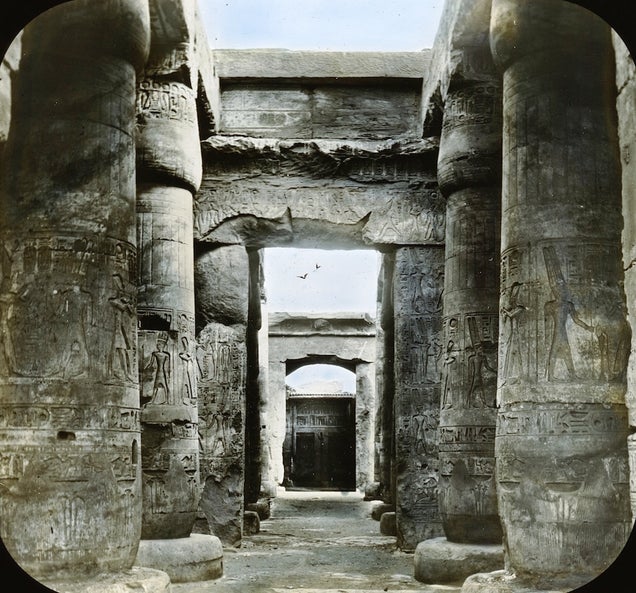 S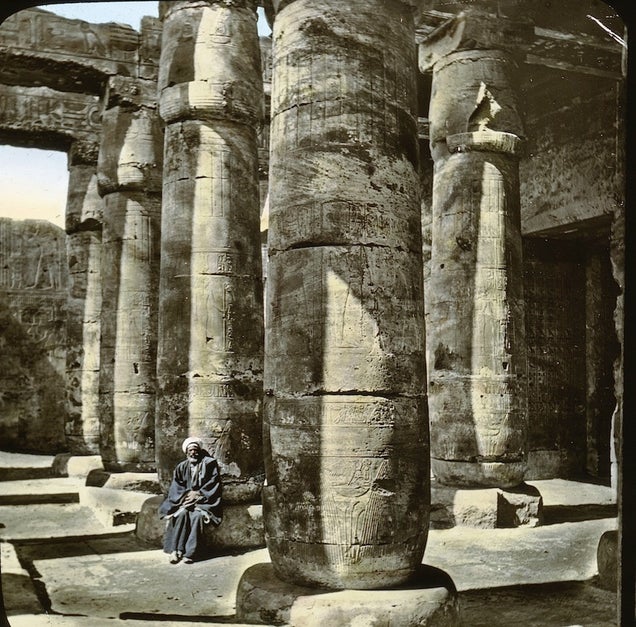 S
The Temple of Horus in Edfu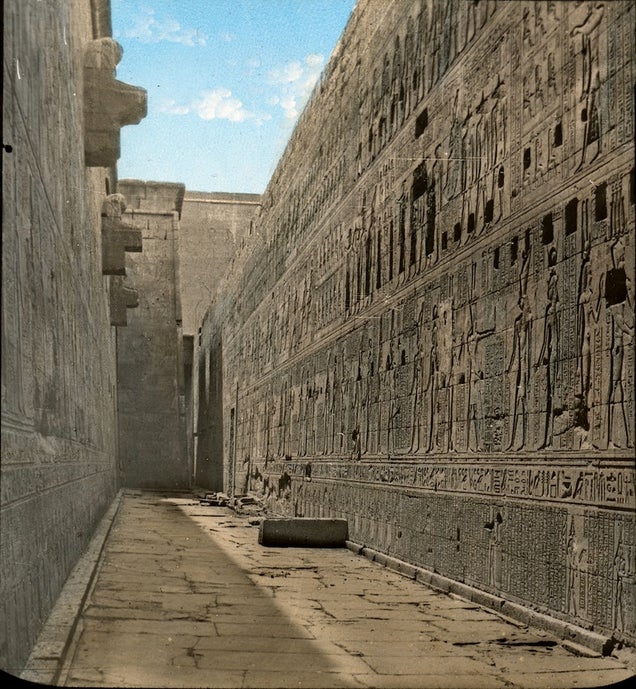 S
A donkey market in Giza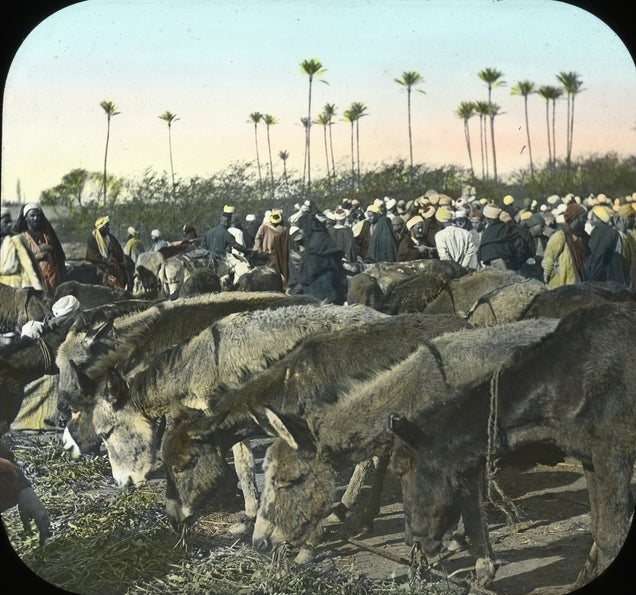 S
(The images are from Brooklyn Museum.)