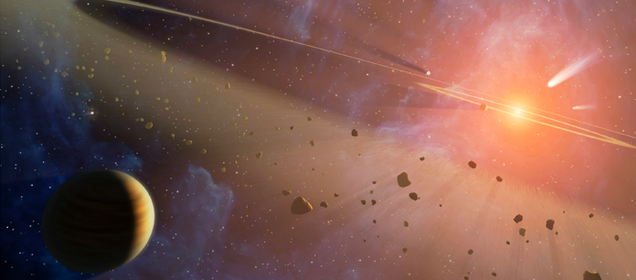 S
There are about a million near-Earth asteroids that are large enough to damage or destroy a major city, as evidenced by the explosion over Chelyabinsk, Russia, this past February of a meteor that injured more than 1,000 people. This month, Ukrainian astronomers detected a 1,350-foot-wide asteroid that made a close approach to Earth. The asteroid is expected to return to Earth's neighborhood in 2032, according to NASA's Near-Earth Object Program, but the probability of an impact is only one in 63,000.
With current space technology, scientists know how to deflect the majority of hazardous near-Earth objects if need be. But prevention is only possible if nations work together on detection and deflection.
Next Friday, October 25, learn about the risks and the steps that are needed to avoid these potential natural disasters when Neil deGrasse Tyson hosts a discussion with a group of astronauts and cosmonauts who have flown for three different space agencies—and who recently helped develop recommendations to the United Nations for defending Earth from asteroid impact. We'll stream the discussion live here on Kinja and on amnh.org/live beginning at 11 am EST.
In the meantime, learn all about the rocky objects that orbit the Sun between Mars and Jupiter on our new near-Earth asteroids topic page. Find out how scientists calculate the probability of a collision, how future impacts might be mitigated, and what impact craters and specimens can tell us.