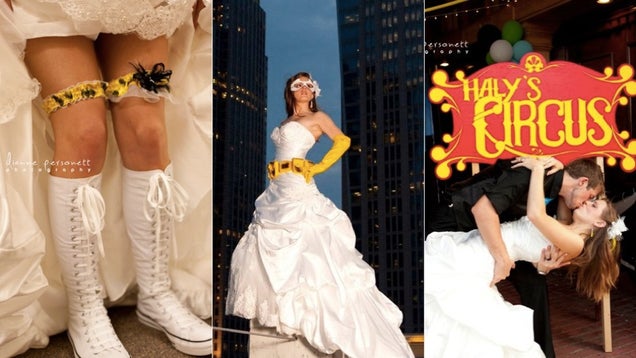 S
Holy insanely detailed comic book wedding, Batman! We cannot believe the amount of detail that was put into this Batgirl and Nightwing-themed wedding. Their photo booth was a GOTHAM MUG SHOT!
Laura and Seth's wedding at Scoggins Farms in Charlotte, NC, is amazing. In fact, this might be the most detail-orientated geek wedding we've ever seen that still maintains an air of occasion. You're not going to confuse this wedding with a convention — no, that is clearly Batgirl in her wedding dress, looking fly as hell. Thanks to the photography of Dianne Personett (who also shot their amazing engagement session) we're getting a look into a real Gotham City wedding.
According to the couples IMGUR page, the two "fell for each other over a conversation about Batman," thus sparking the idea behind this wedding.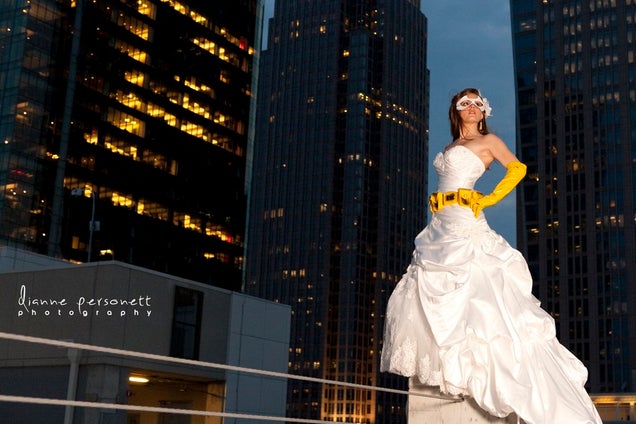 S
The little details are absolutely amazing — apparently even her earrings are tiny batsignals.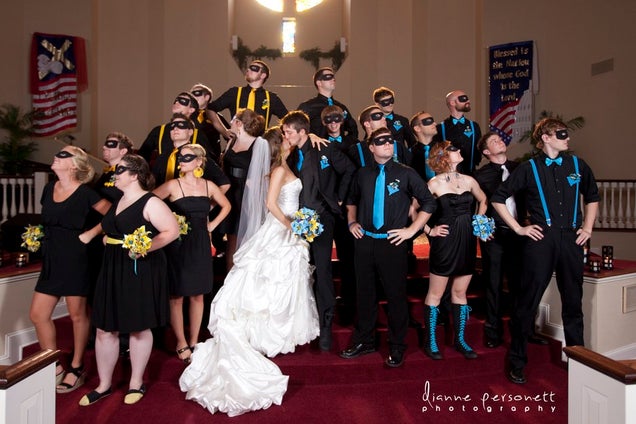 S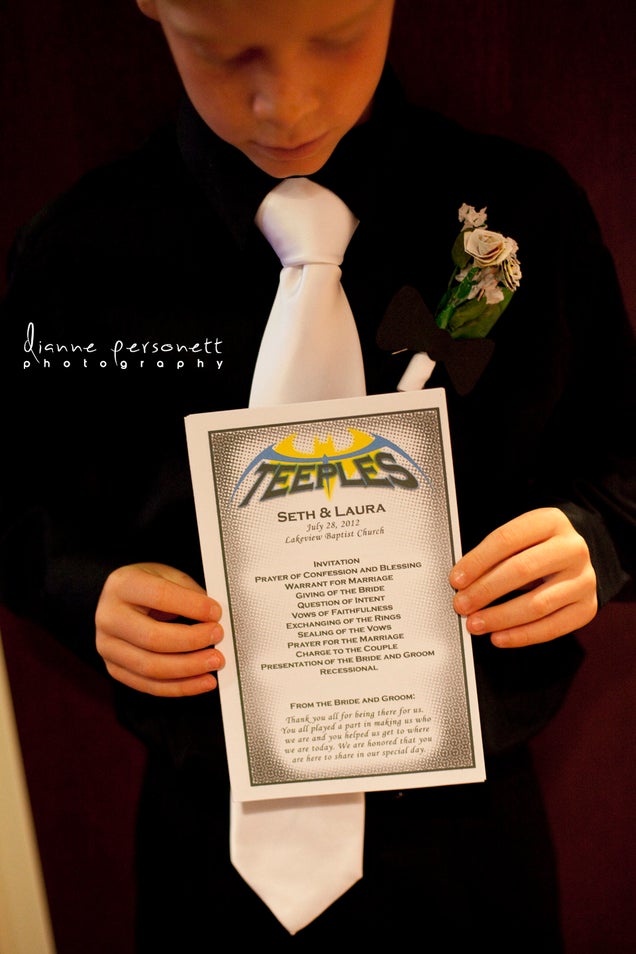 S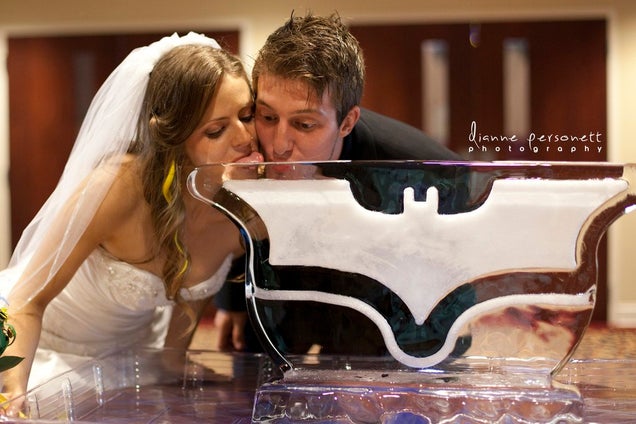 S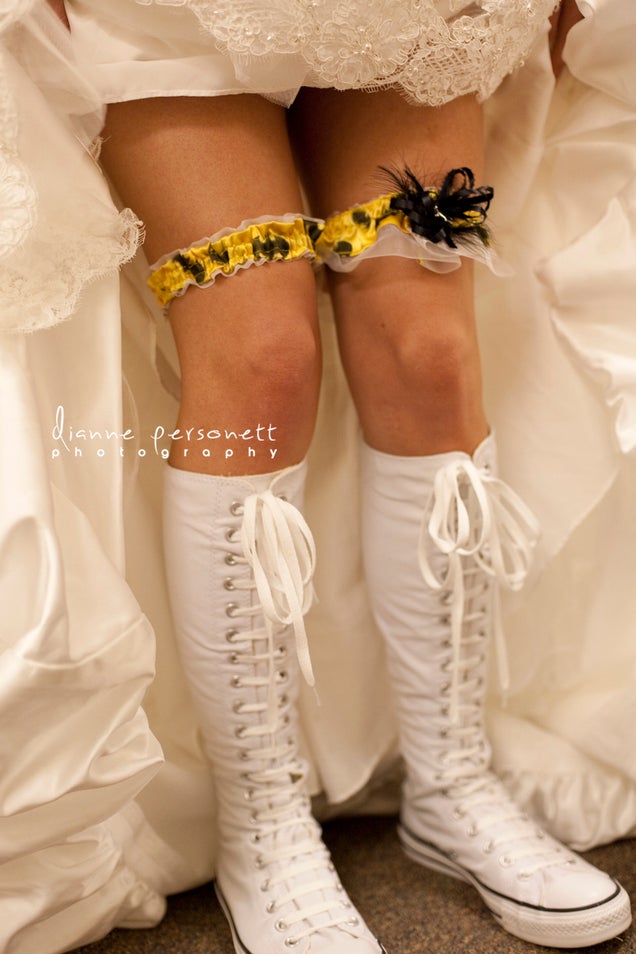 S
The cake has a working Batsignal!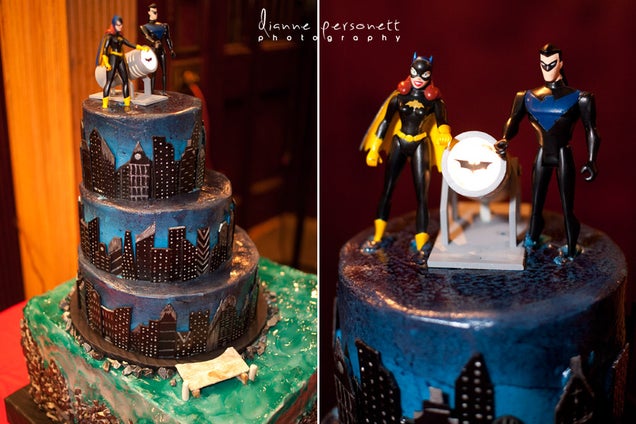 S
The bouquets were made out of comic books.

S
This. Over and over again, this. Take your mustache sticks and funny hats, we will take a Gotham City mug shot ANY DAY.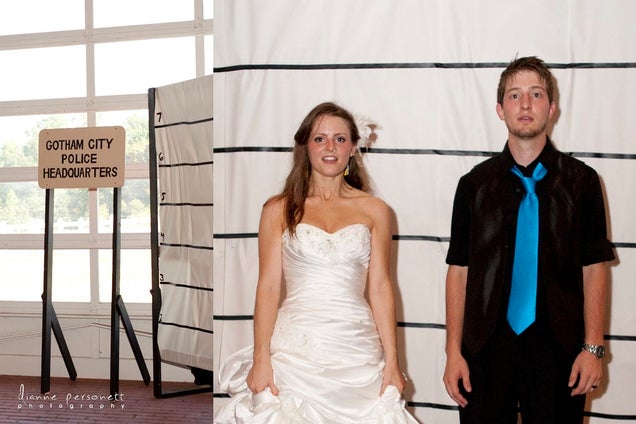 S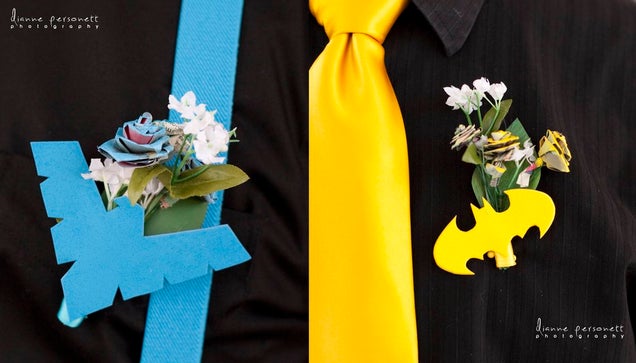 S
The reception was held at Dick Grayson's home at Haly's Circus.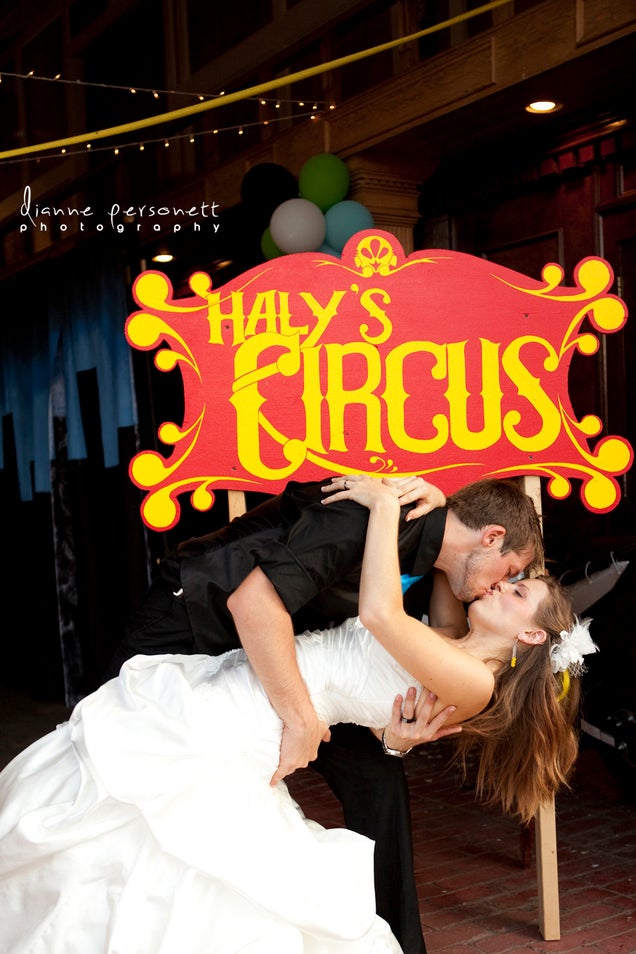 S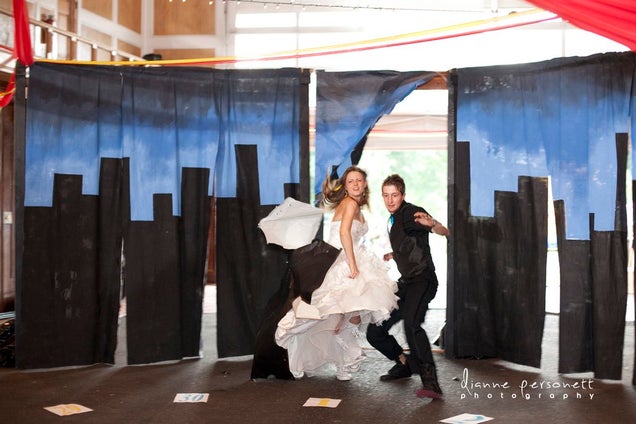 S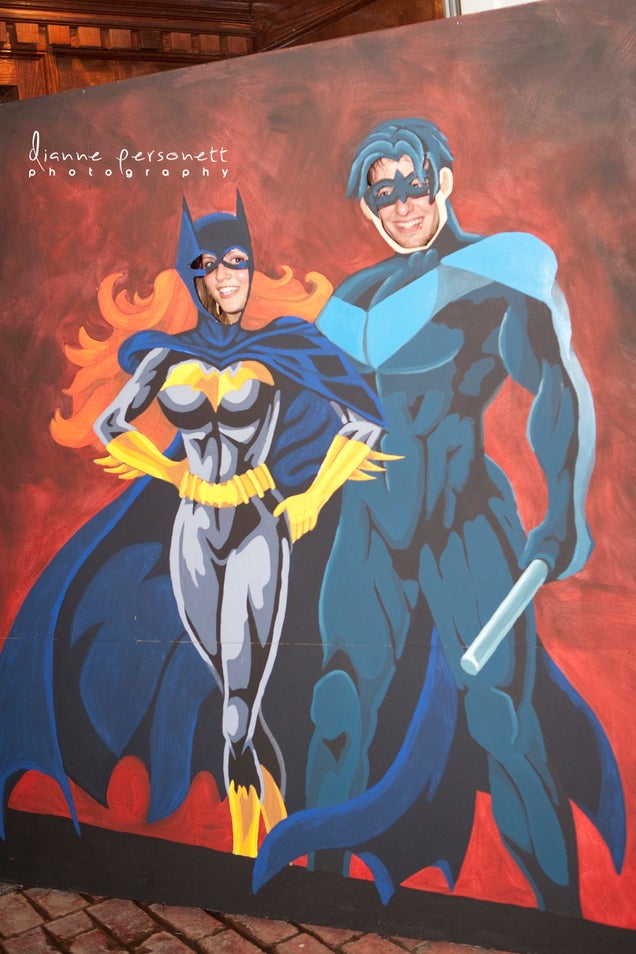 S
And after the whole thing was said and done, the wedding party took in a screening of The Dark Knight Rises. Bravo, you two! Well done indeed!