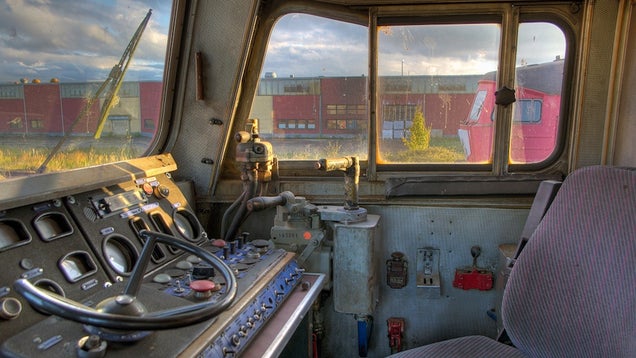 S
Retired from the tracks, many old trains find themselves in glorious graveyards, filled with car upon rusted car. Photos of these scrapyards let us witness the magnificent decay of these mighty vehicles.
The last stop before the scrapyard, a railway ferry harbour built in the 1980s, somewhere in Germany
S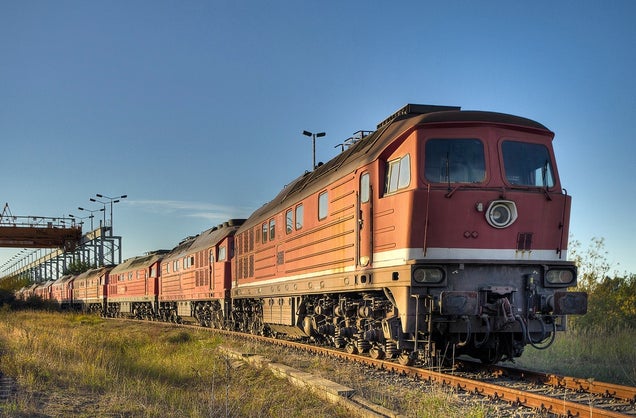 S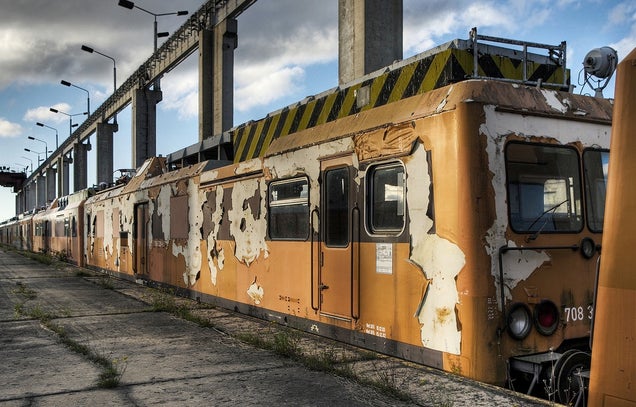 S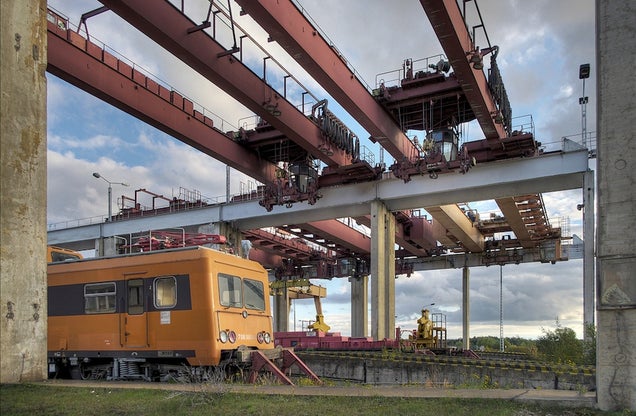 S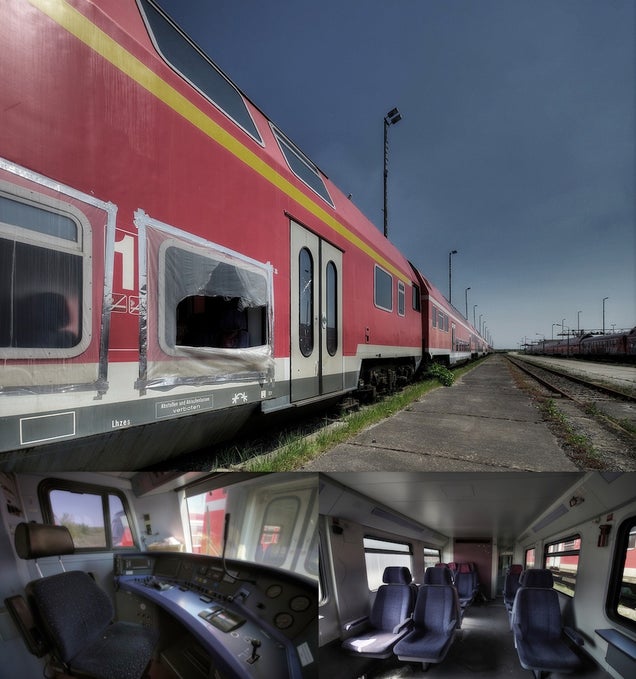 S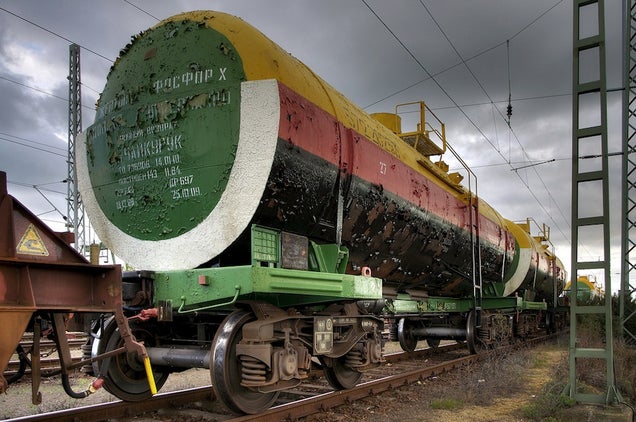 S
(via Eike Ramba)
Uyuni Train Cemetery, Bolivia
S
The trains have been rotting there since the late 1940s, when the local mining industry collapsed partly due to mineral depletion.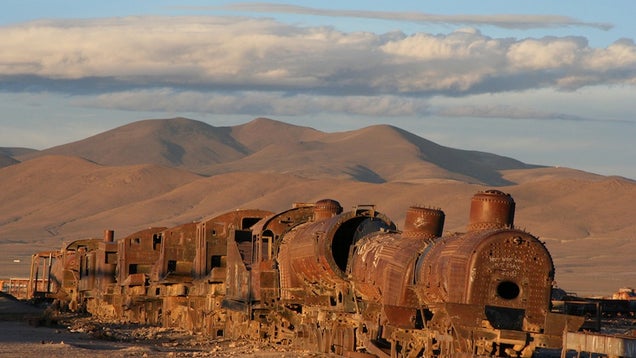 S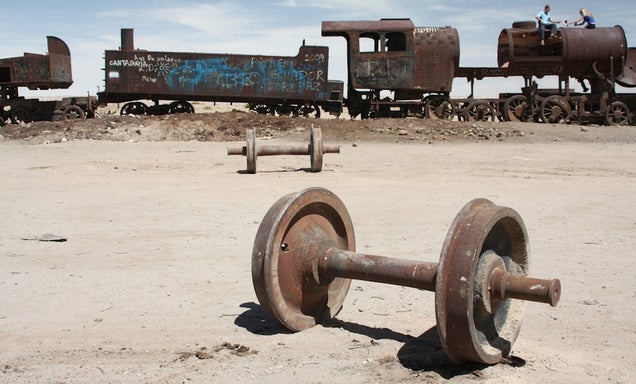 S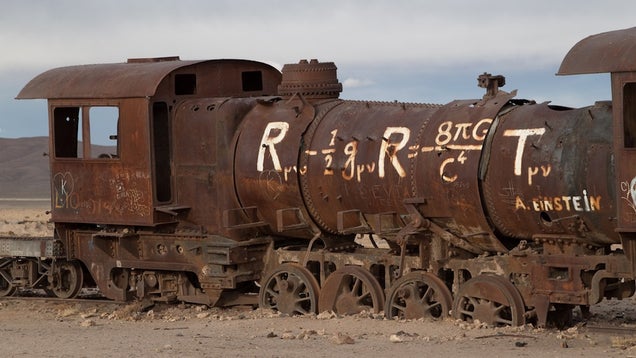 S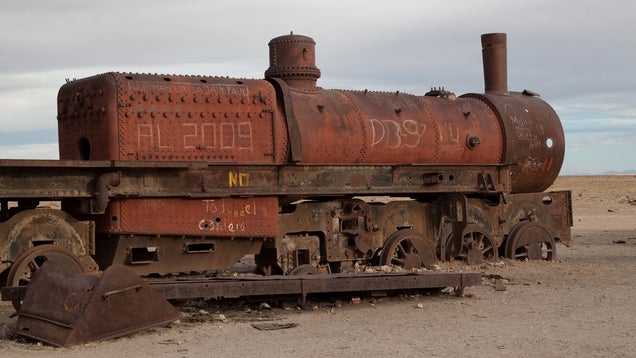 S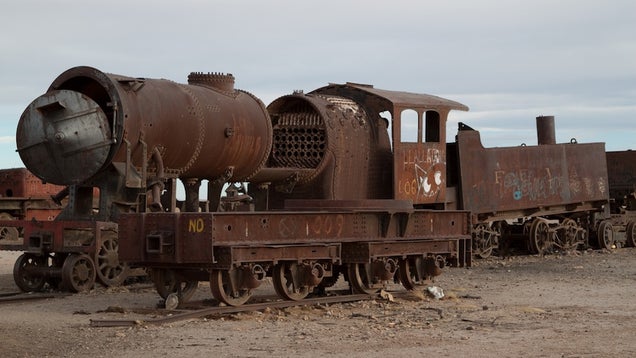 S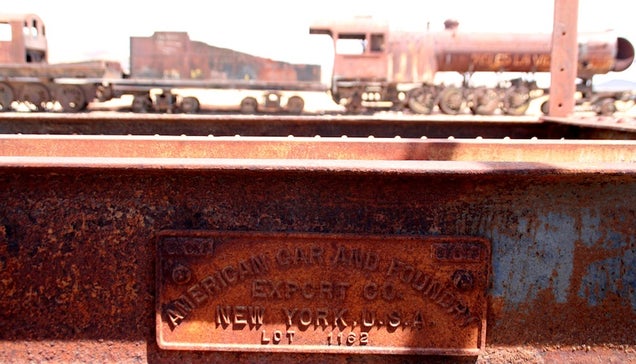 S
(via Ronan Crowley, Jimmy Harris 1- 2 - 3, Lisa Weichel, Graham Styles and Nathan Nelson)
A Graveyard in Belgium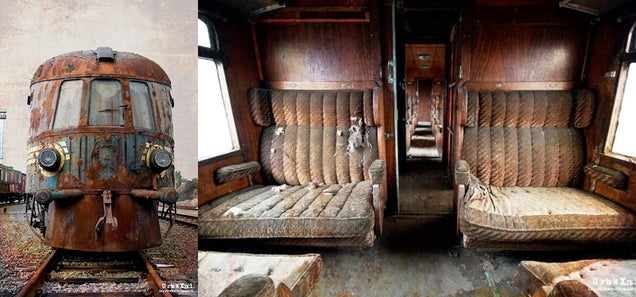 S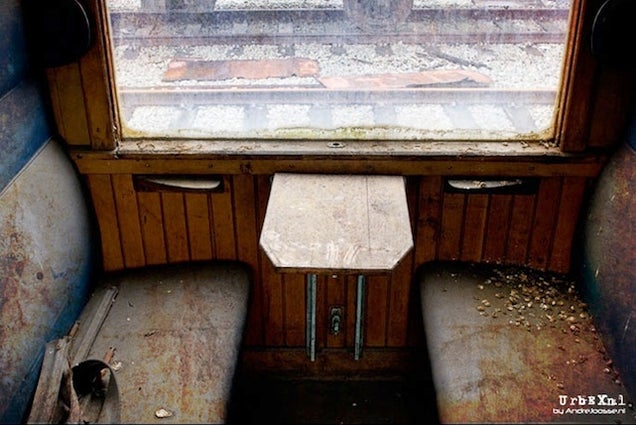 S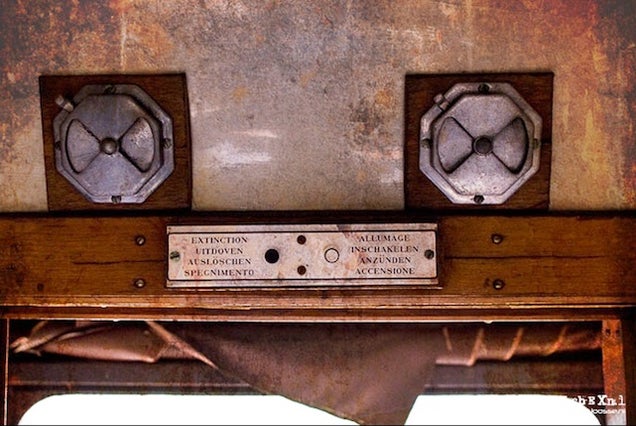 S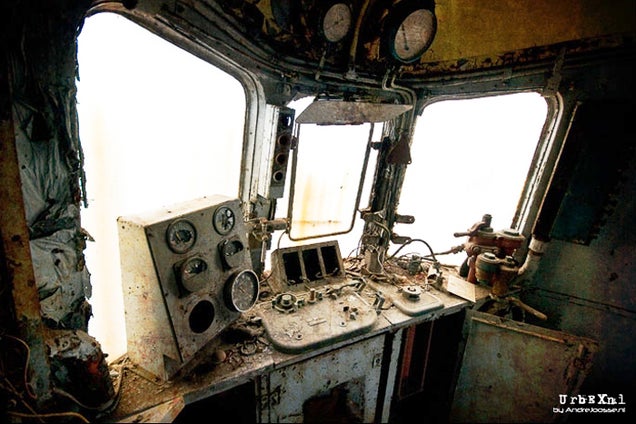 S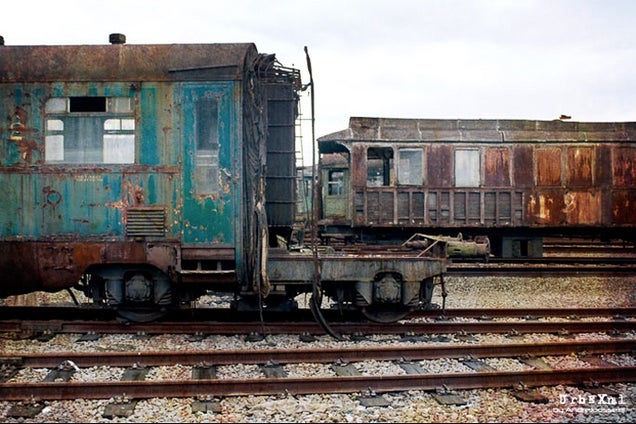 S
(via Andre Joosse/Urbex.nl)
Istvántelki Főműhely, an abandoned railway vehicle repair shop, Budapest, Hungary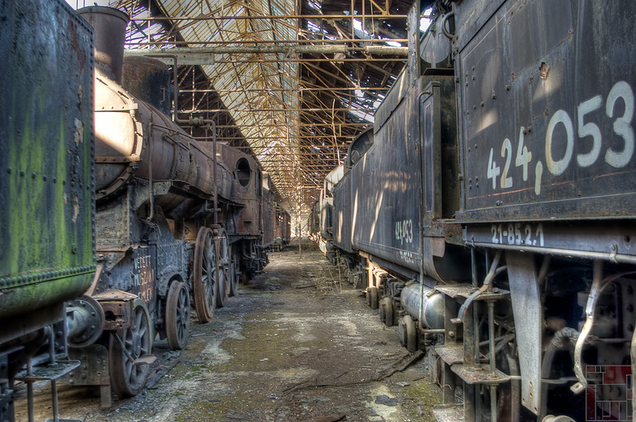 S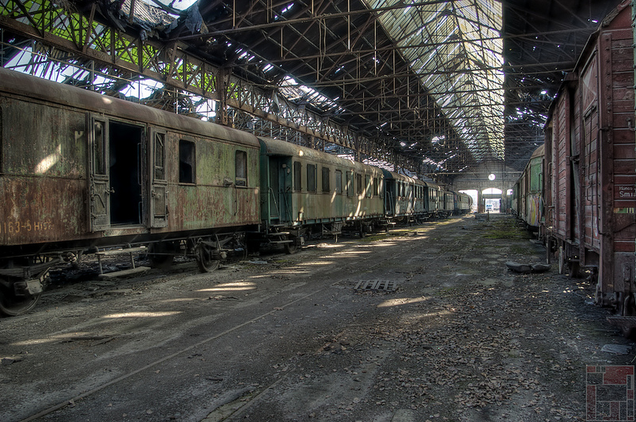 S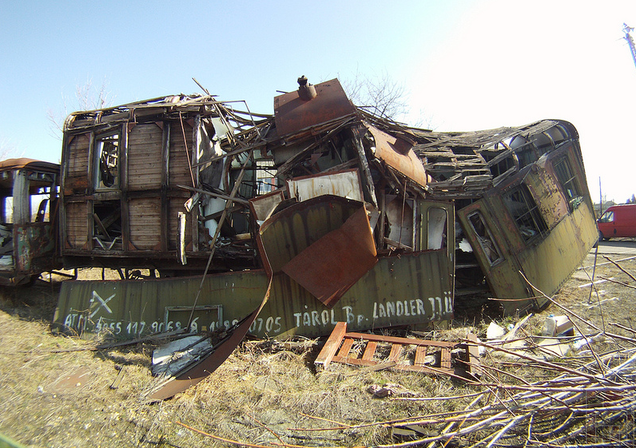 S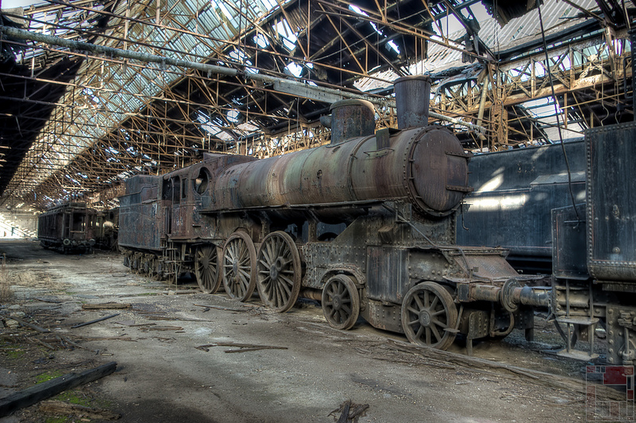 S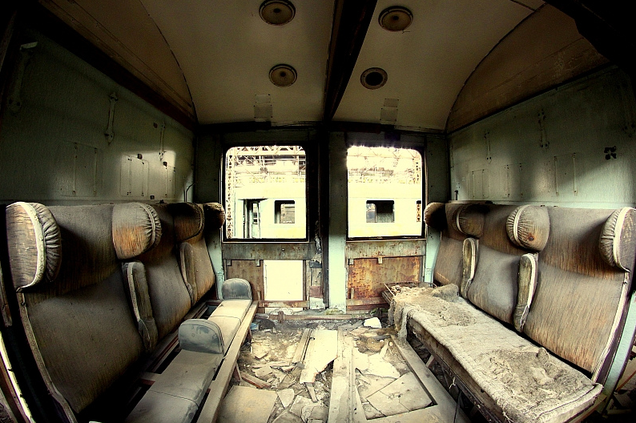 S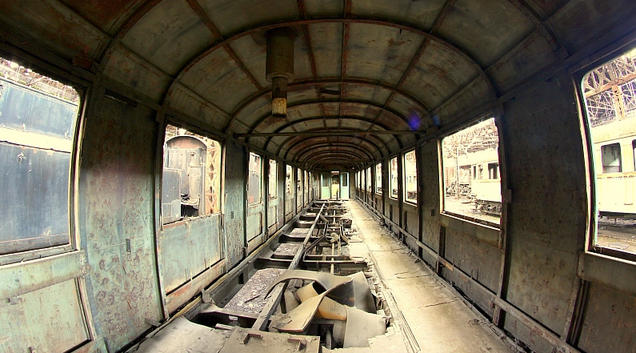 S
(via Tibor Smid and Blackdog.photo)
Two locomotives lost in the 1850s found underwater in Long Branch, New Jersey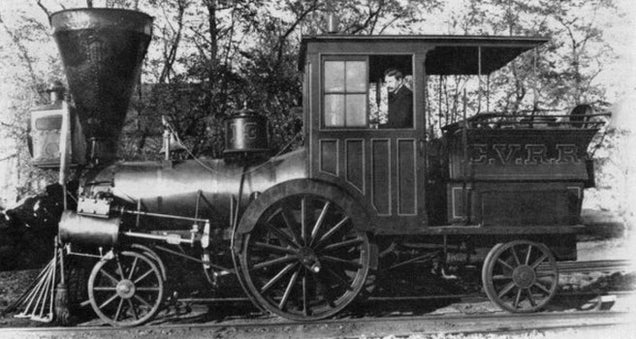 S
(via The 'Pioneer': Light Passenger Locomotive of 1851, by John H. White, from the Project Gutenberg)
A Steam Train Graveyard in Central Havana, Cuba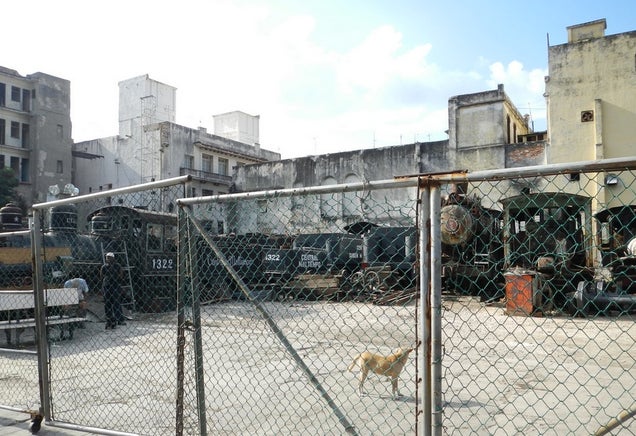 S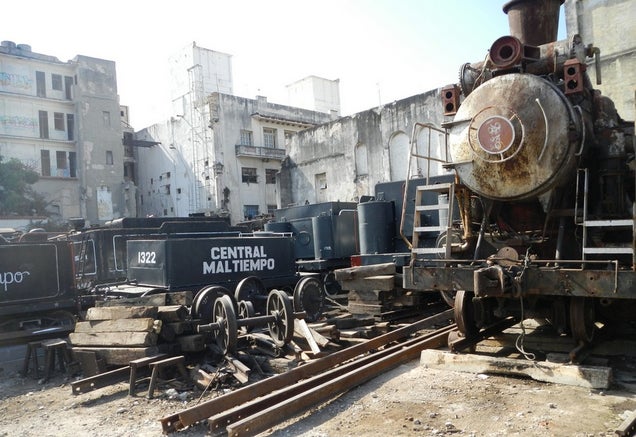 S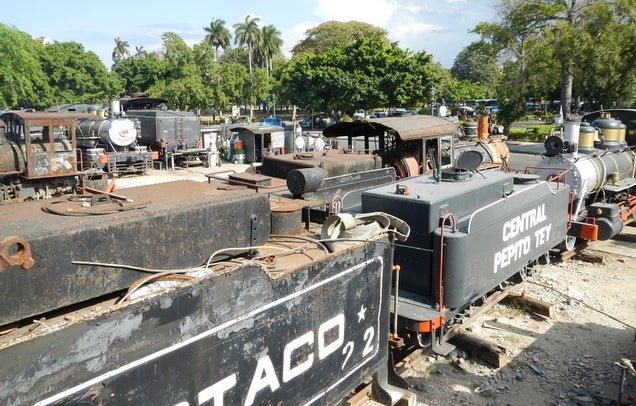 S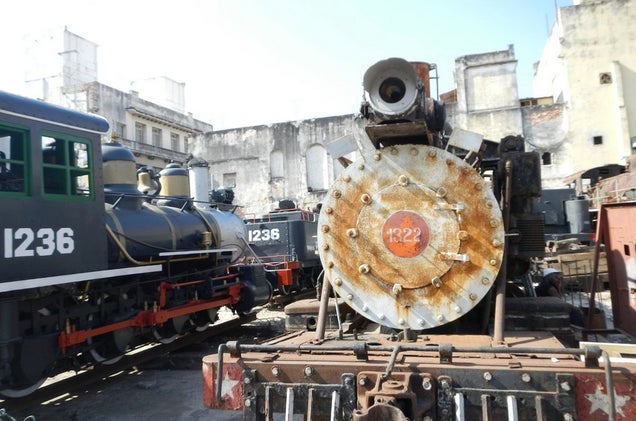 S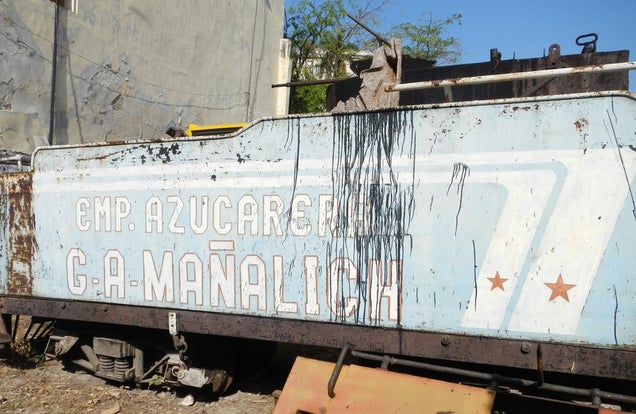 S
(via Mania's Done)
Steam Locomotive Graveyards somewhere in the former DDR, now in Germany
Vic Berry's Scrapyard with the iconic stacks of trains, Leicester, England (1973-1996)
S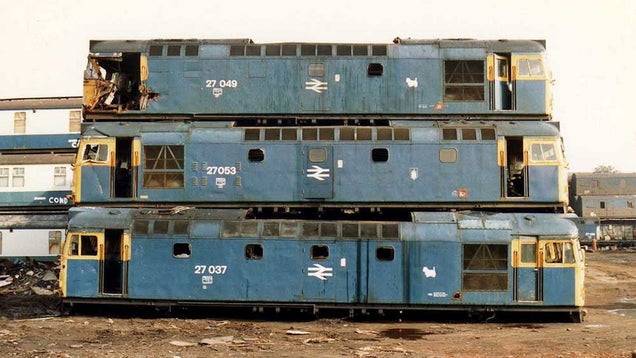 S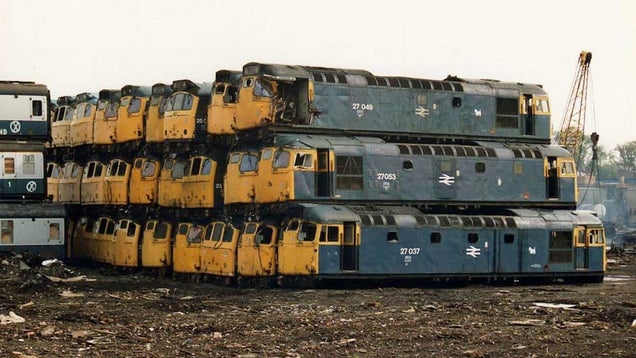 S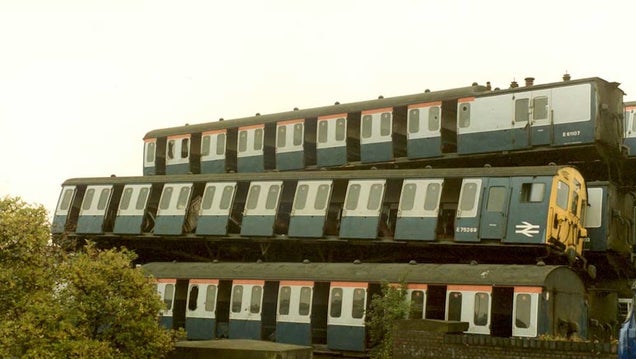 S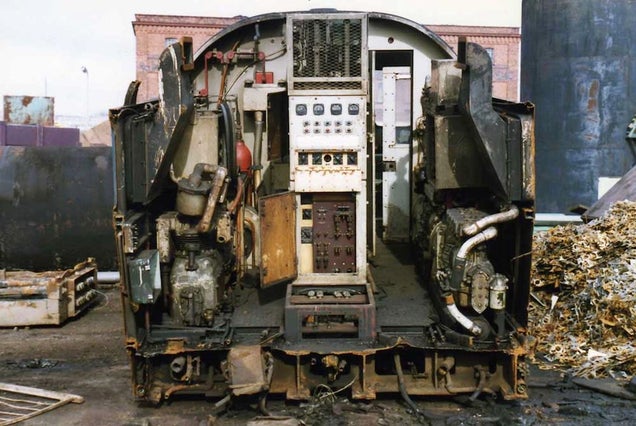 S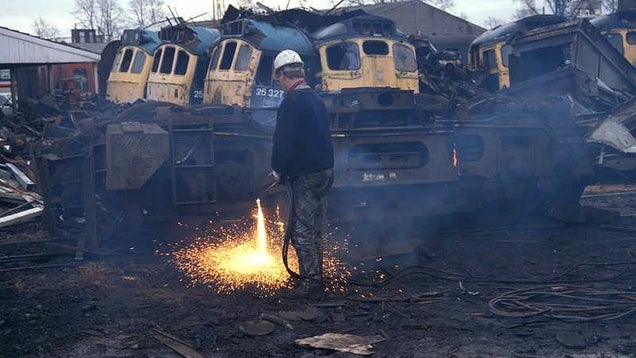 S
(via Vic Berry's Scrapyard at Leicester)
A Steam Graveyard in Brandenburg, Germany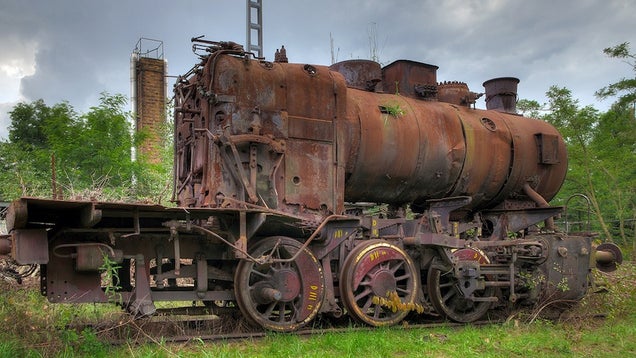 S
A fanatic collector found this place in the mid-2000s, put a fence around the place and started to restore one of the machines.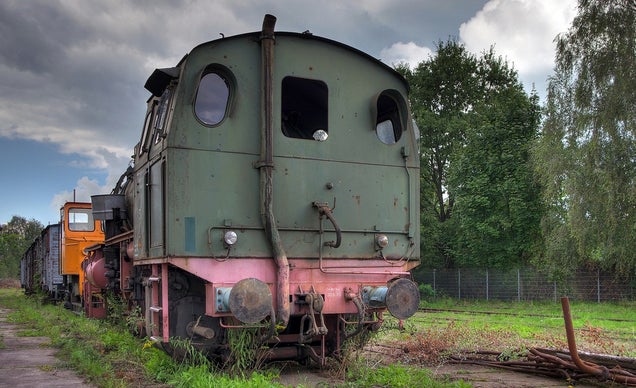 S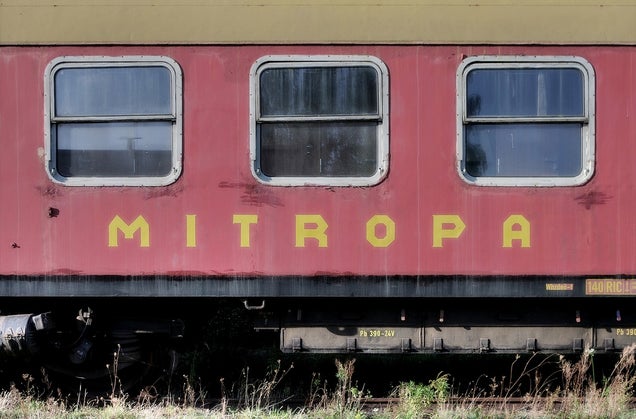 S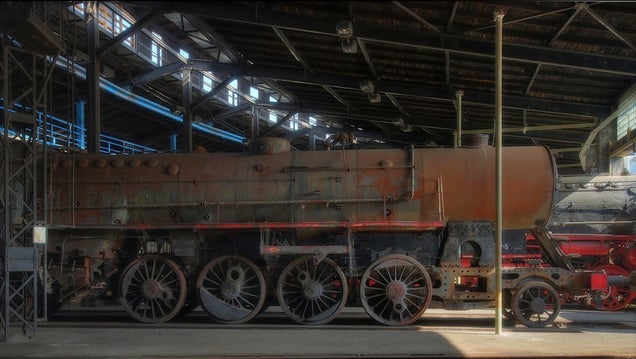 S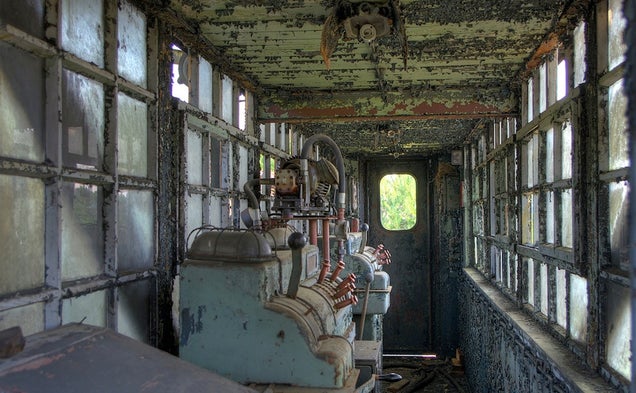 S
S
S
(via Eike Ramba)
Yanov Train Station in the Chernobyl Exclusion Zone, Pripyat, Ukraine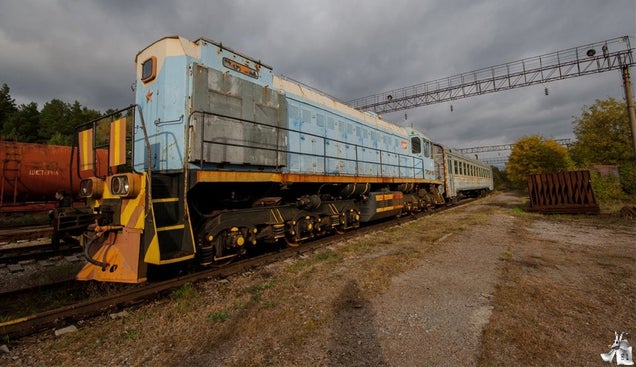 S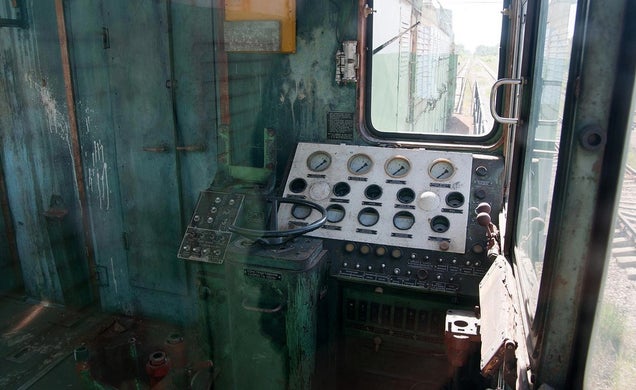 S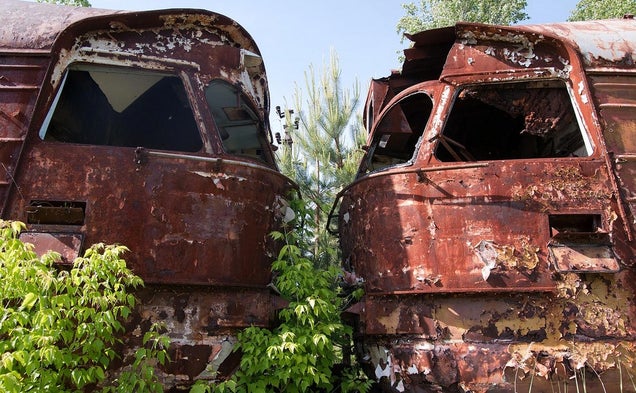 S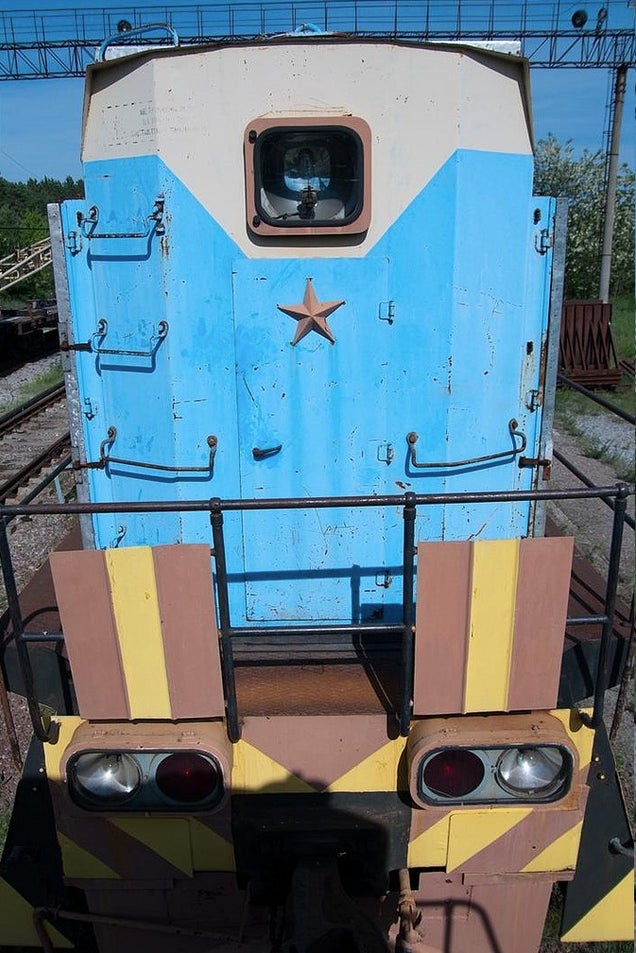 S
(via ZerO81 and MrEdPhoto/F4)
The Healey Mills Marshalling Depot, Yorkshire, England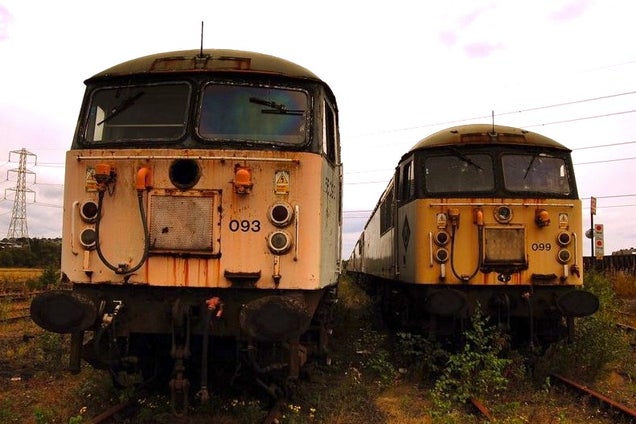 S
S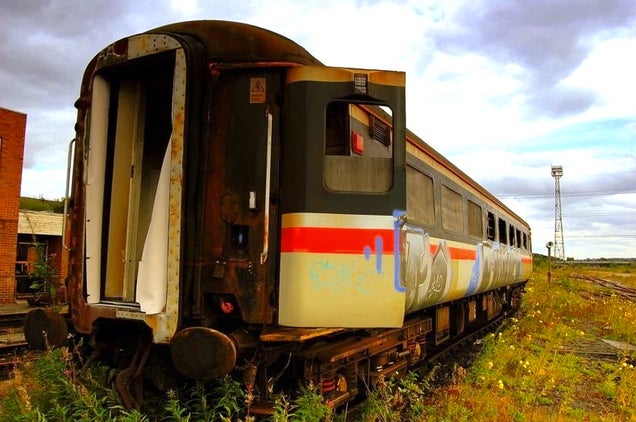 S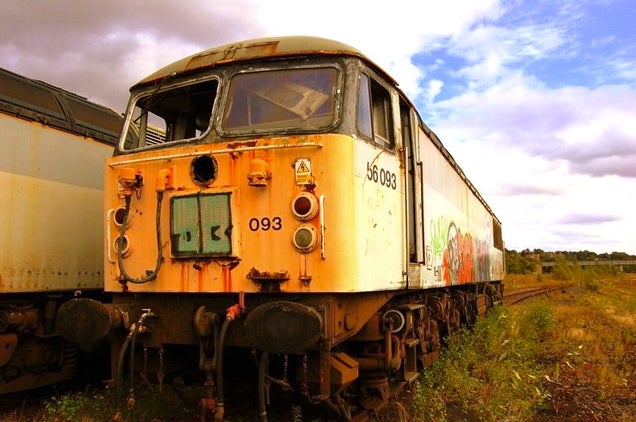 S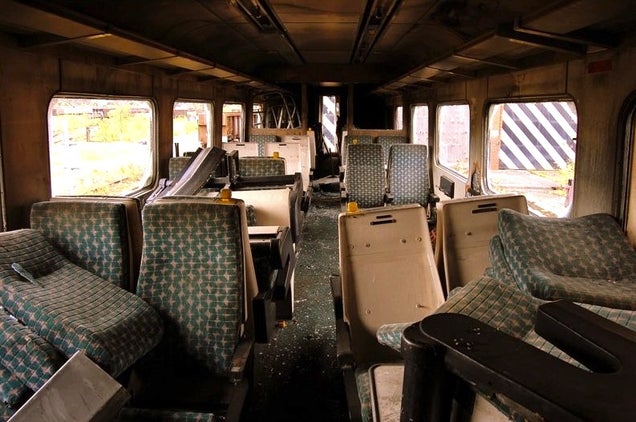 S
(via Urban Outlaw)
Bonus: The Rozelle Tram Depot, Sydney, Australia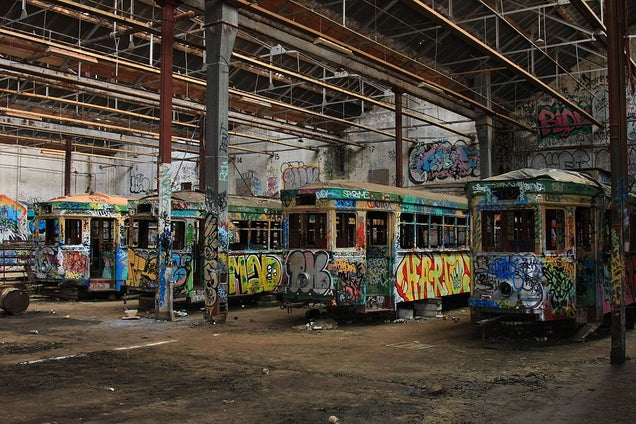 S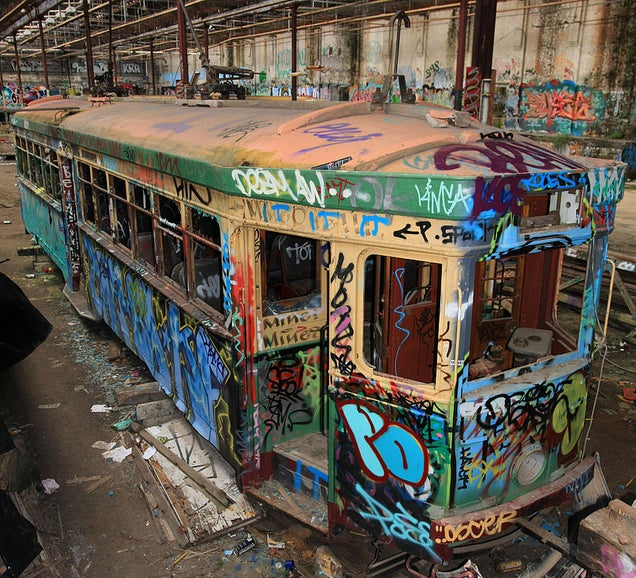 S