Sometimes a building is like an architectural alien. The bizarrely-shaped museums in these photographs are so different from the city around them that it's as if they erupted out of a dimensional doorway from another universe.
The Niterói Contemporary Art Museum, Niterói, Rio de Janeiro, Brazil, designed by Oscar Niemeyer, completed in 1996.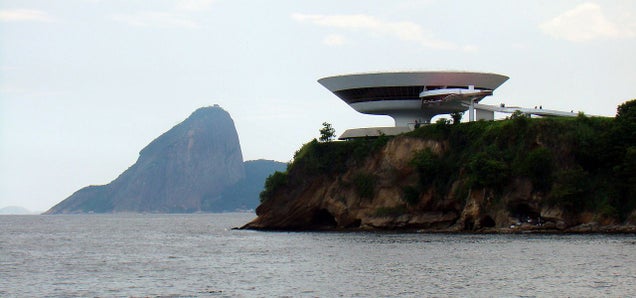 S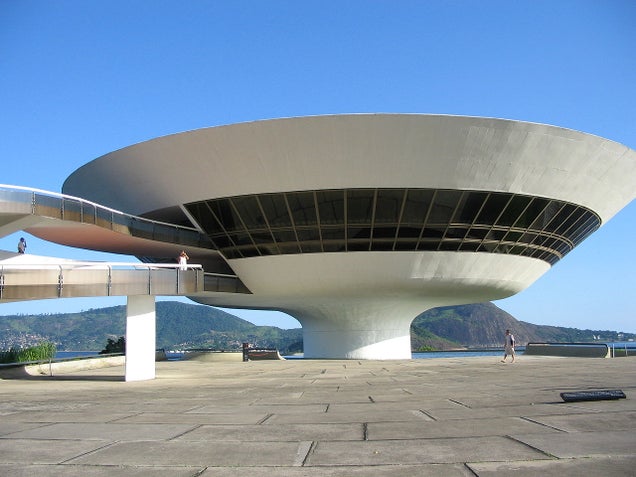 S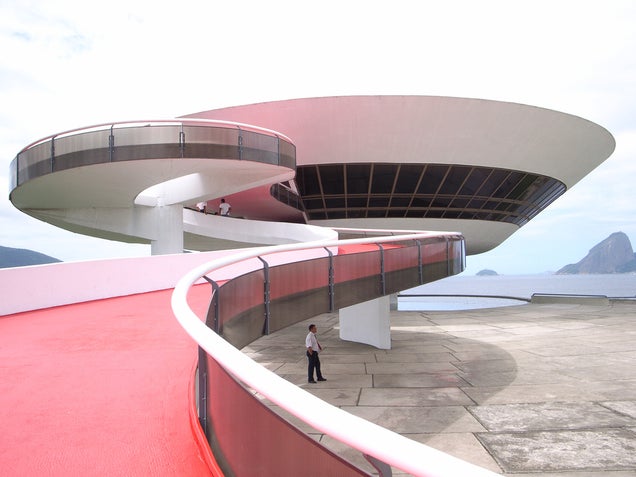 S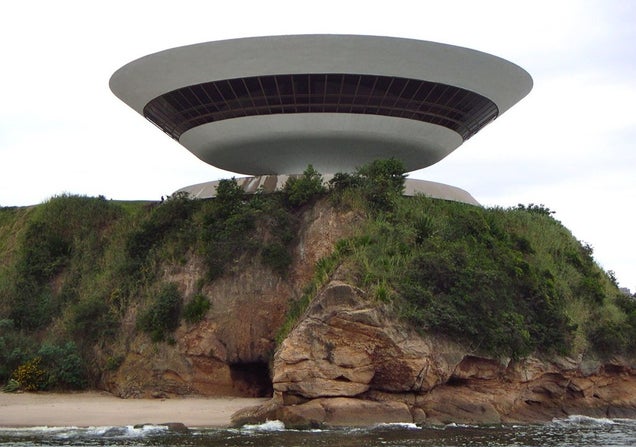 S
S(via Gary Dee, Phx de, Nicolas Nova, doc 1.0 and howvin)
Guggenheim Museum Bilbao, designed by Frank Gehry, Bilbao, Spain, 1997.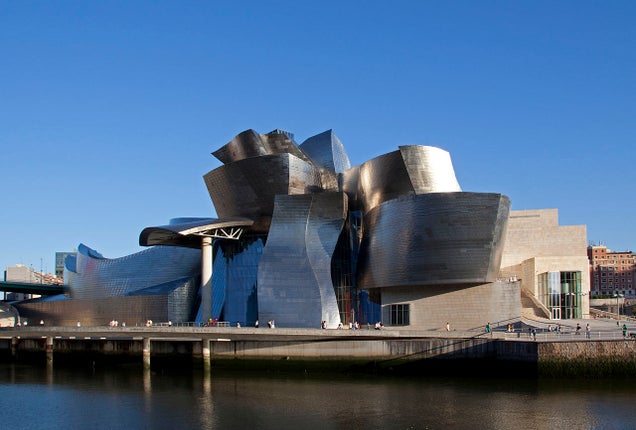 S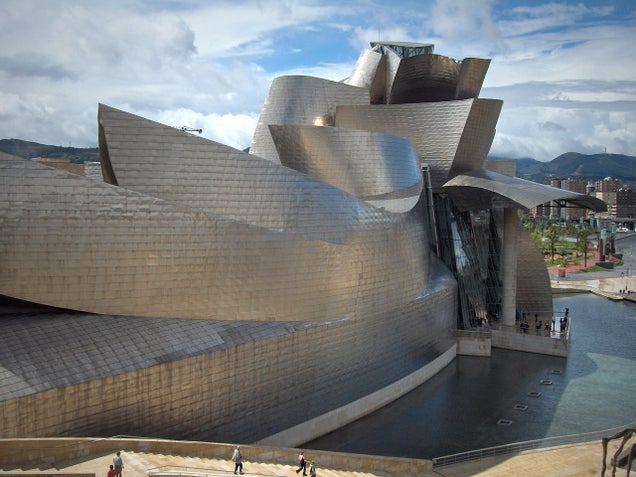 S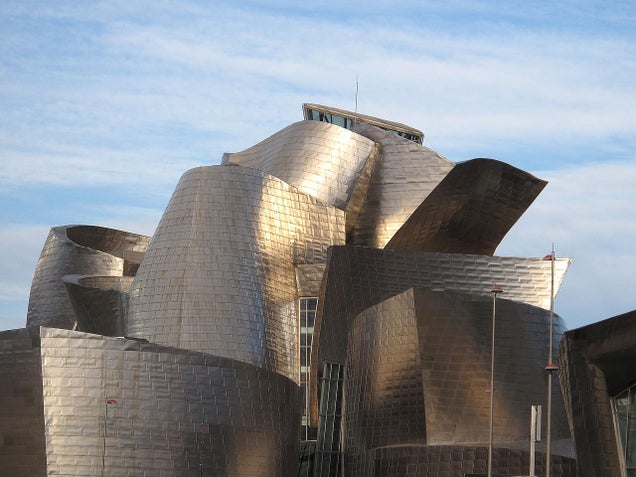 S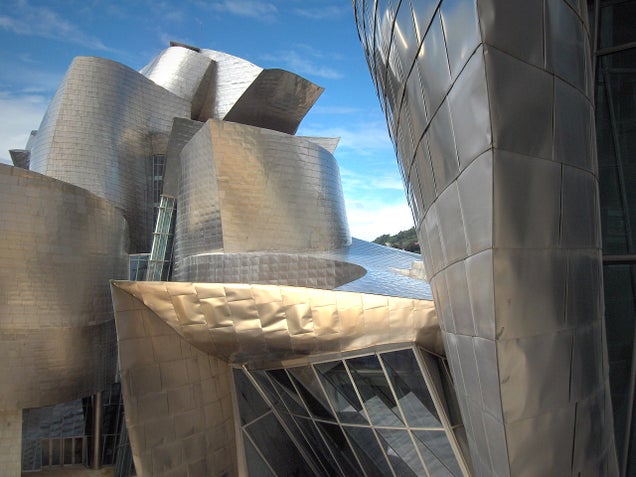 S(via Magnus Manske, Kamahele, Georges Jansoone 1 – 2)
Experience Music Project Museum, designed by Frank O. Gehry Seattle, Washington, 2000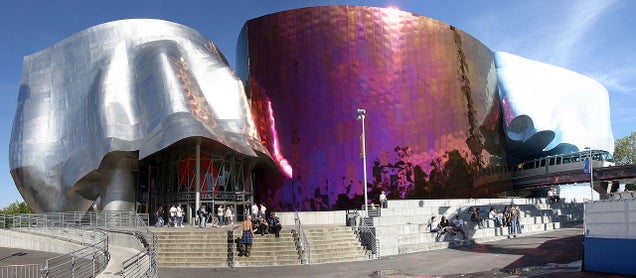 S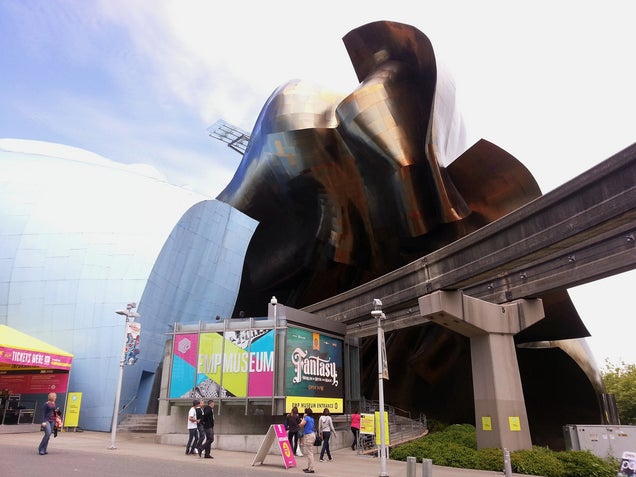 S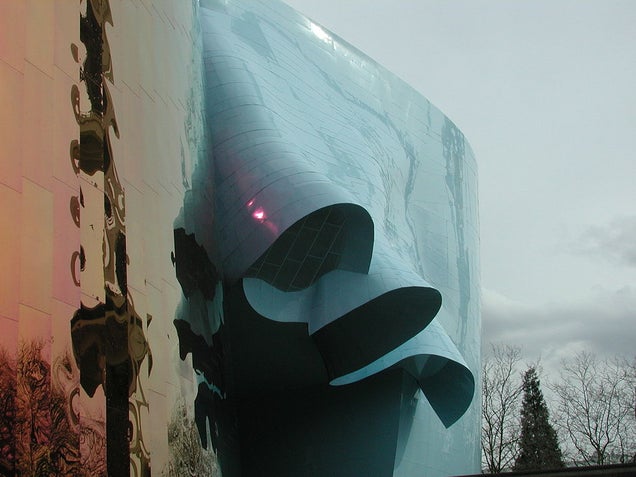 S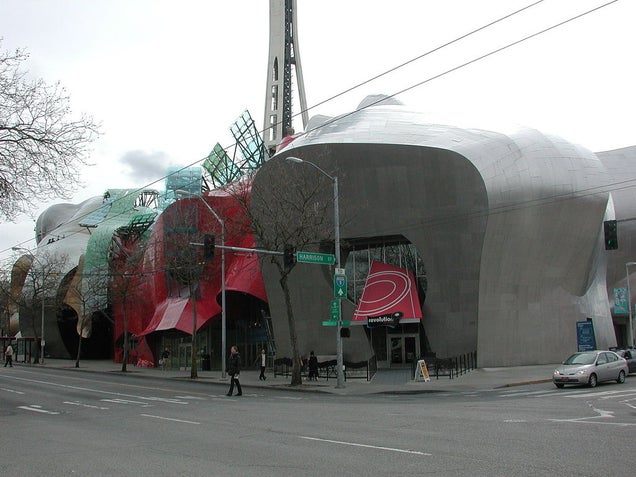 S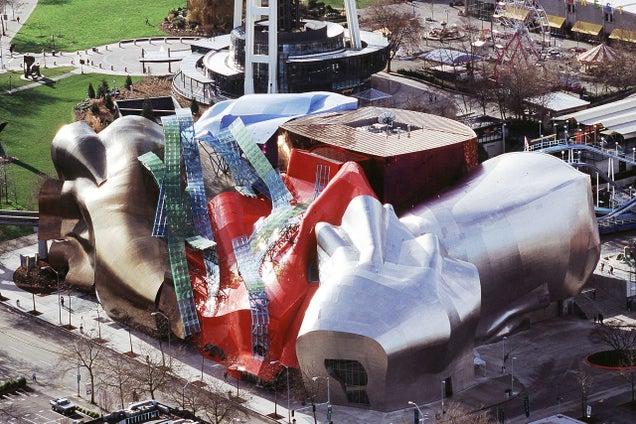 S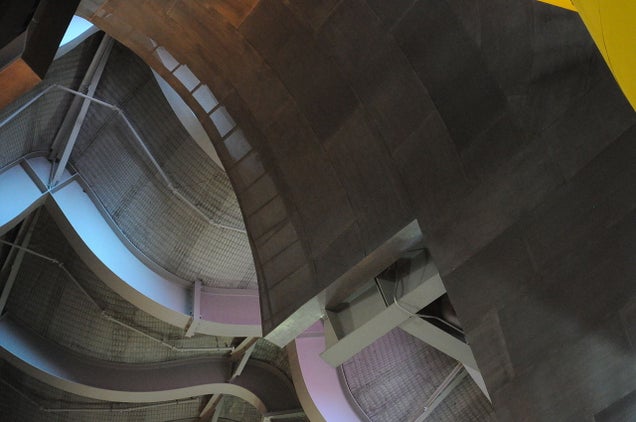 S(via Cacophony, EMPISFM, SunOfErat 1 – 2, Joe Mabel and Robert Karma)
The Quadrucci Pavilion of Milwaukee Art Museum, designed by Santiago Calatrava, opened in 2001


S
S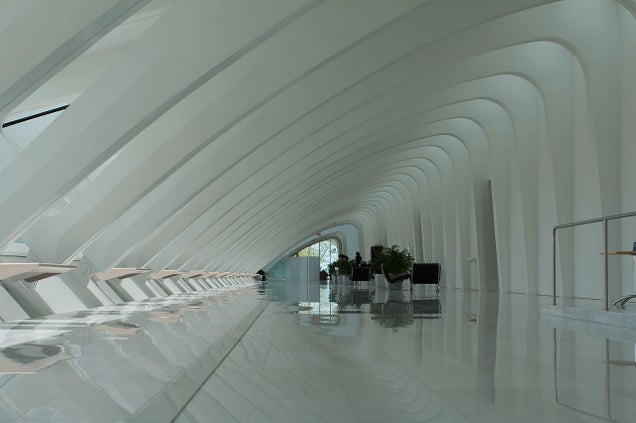 S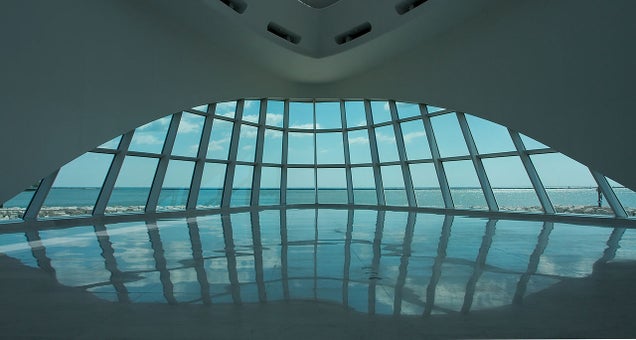 S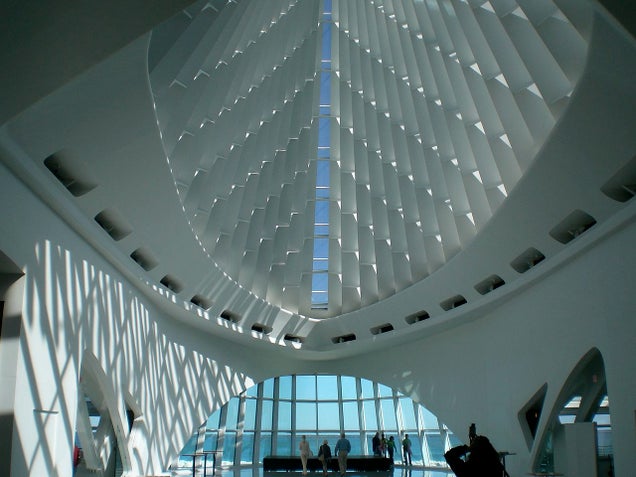 S(via Michael Hicks, Dsv, Jonathunder, Dori 1 – 2)
Kunsthaus Graz (also known as the Graz Art Museum or the Friendly Alien), designed by Peter Cook and Colin Fournier, opened in Graz, Austria, 2003.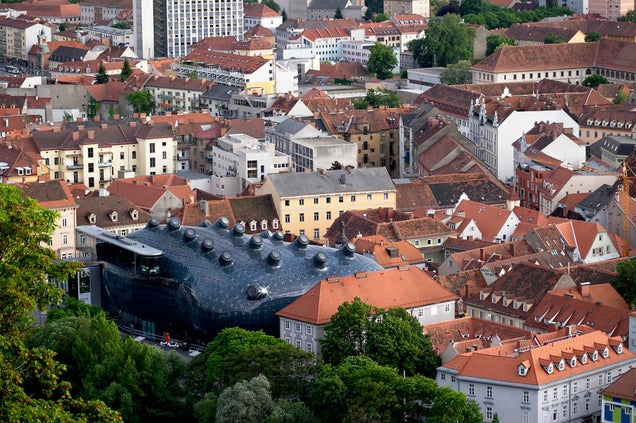 S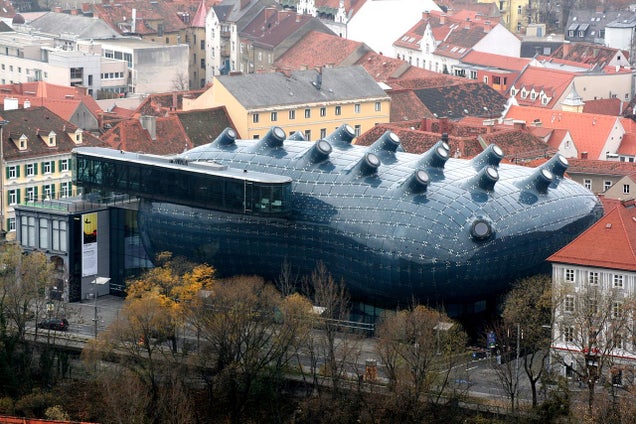 S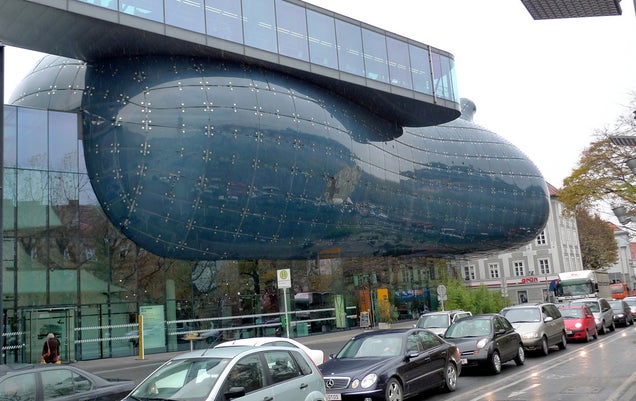 S(via Kari Neuhold, Marion Schneider & Christopher Aistleitner and Eddie Codel)
Dalian Shell Museum, designed by DUT, Dalian, China, 2003

S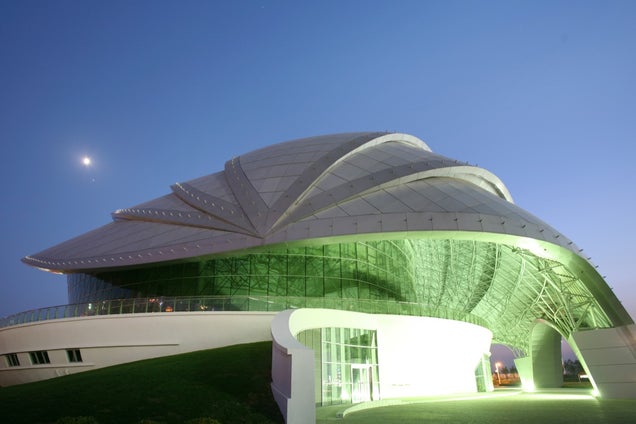 S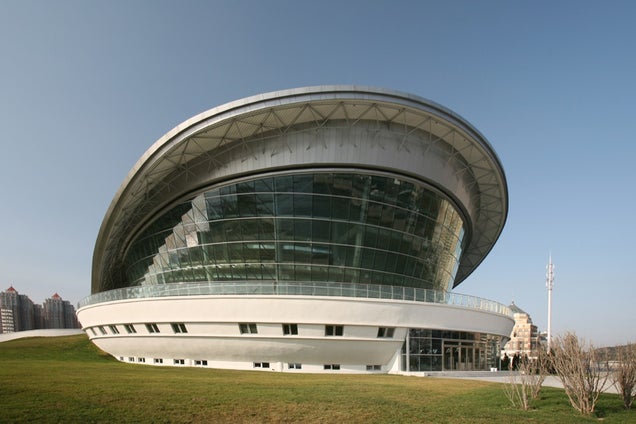 S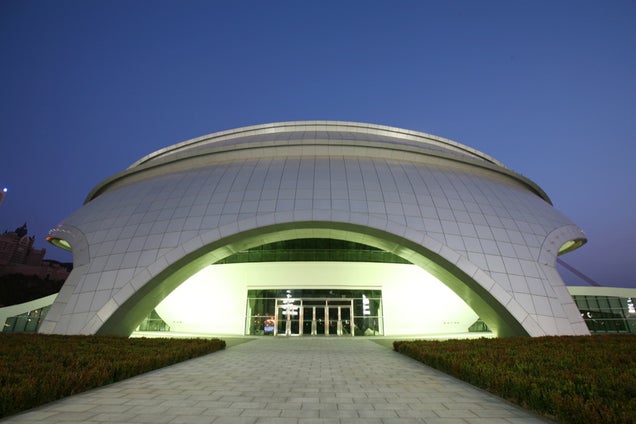 S(via ArchDaily)
Walt Disney Concert Hall, designed by Frank Gehry, Los Angeles, California, opened in 2003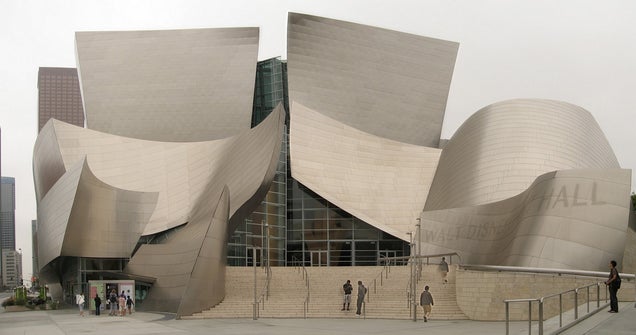 S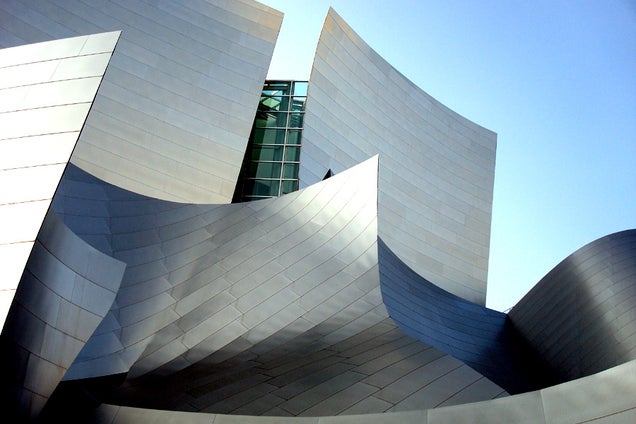 S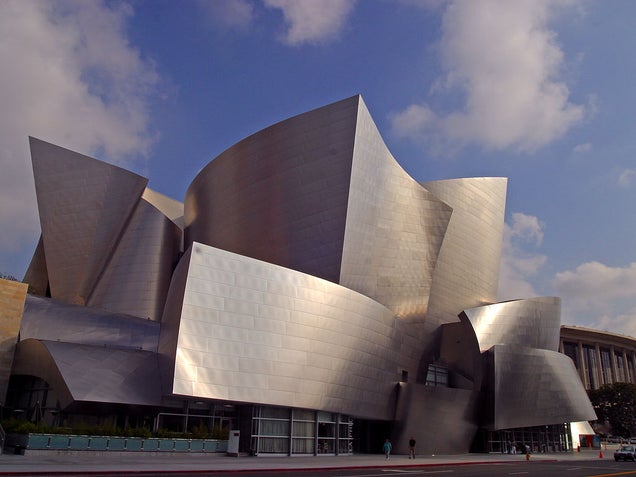 S(via PDPhoto, Pag293, Kwong Yee Cheng)
The Denver Art Museum Frederic C. Hamilton Building, designed by Daniel Libeskind, opened in 2006, Denver, Colorado

S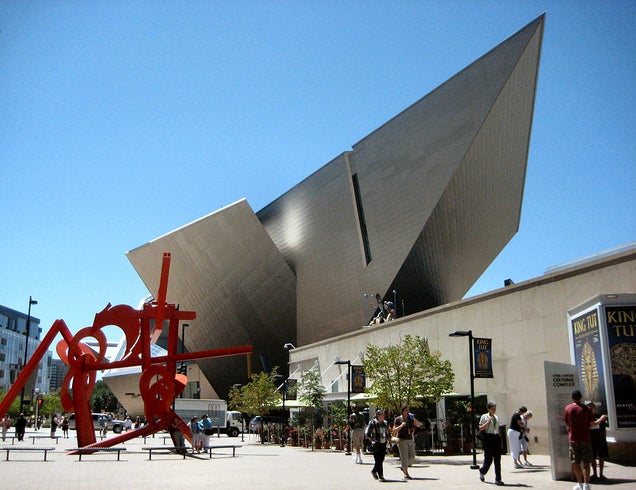 S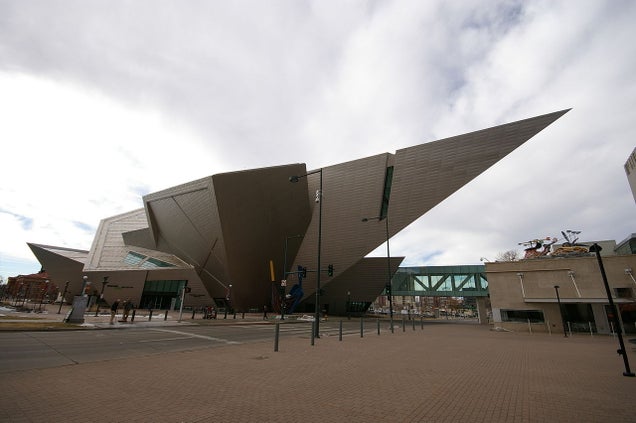 S(via Studio Daniel Libeskind, Hustvedt and J. Miers)
Theatre Agora, Lelystad, Netherlands, designed by UNStudio, opened in 2007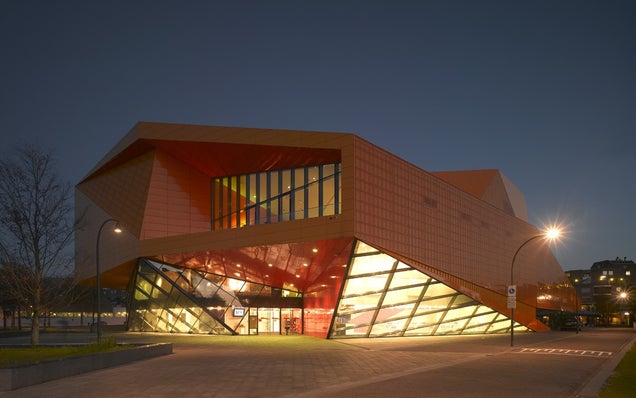 S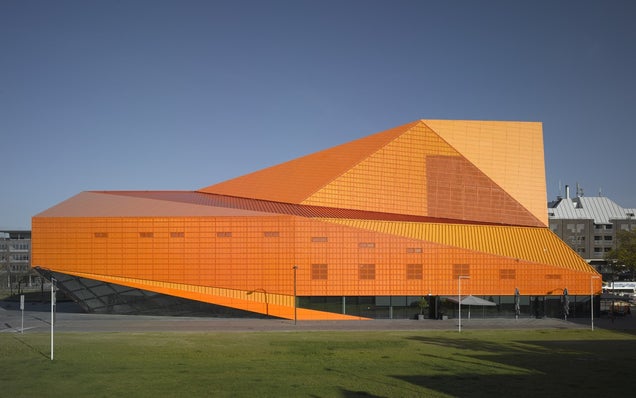 S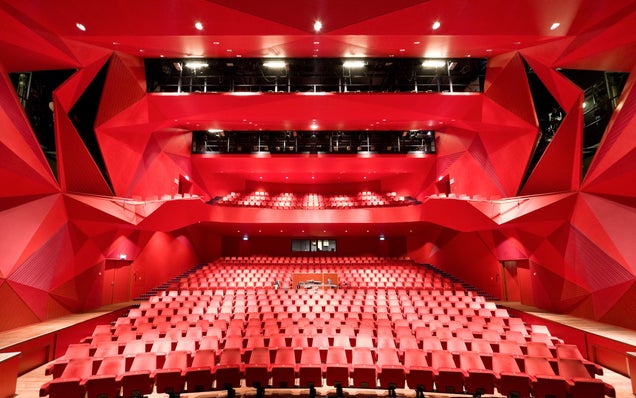 S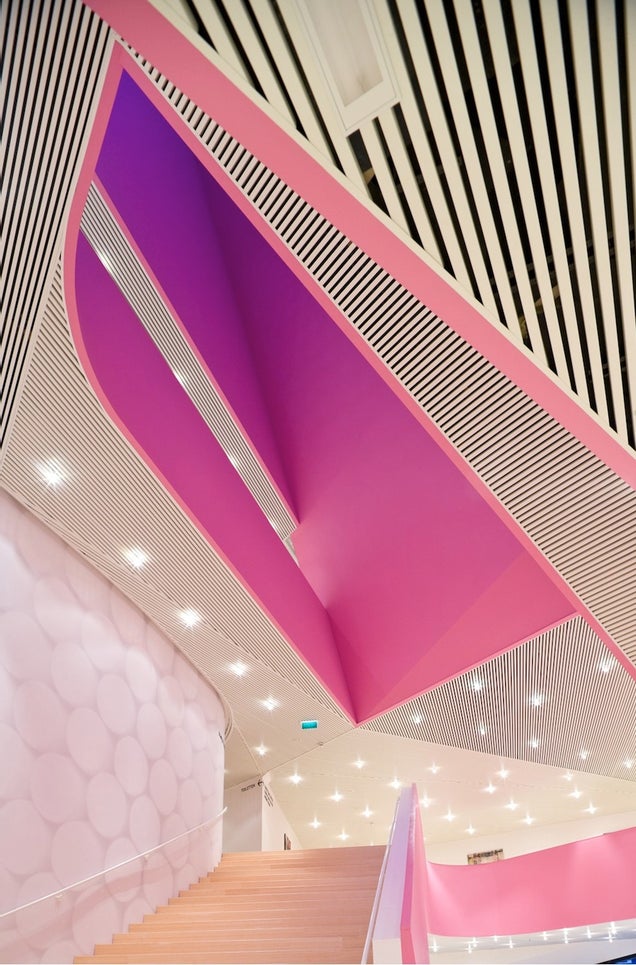 S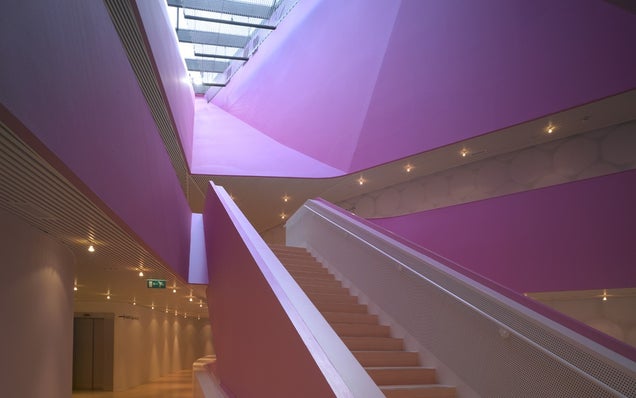 S
(via UNStudio)
The Michael Lee-Chin Chrystal at Royal Ontario Museum in Toronto, Ontario, Canada, designed by Daniel Libeskind, opened in 2007.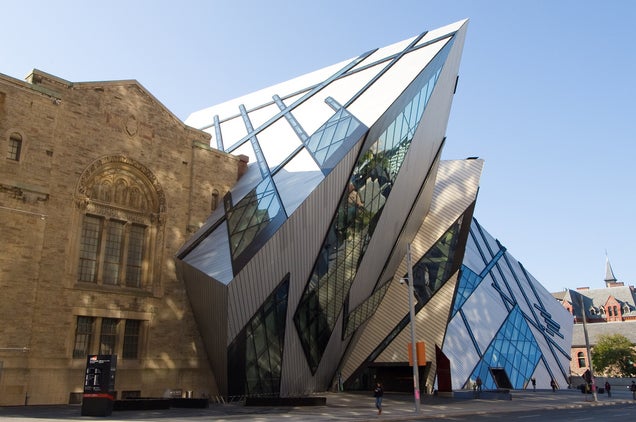 S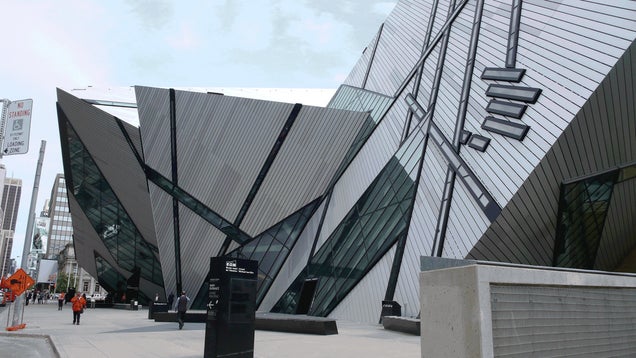 S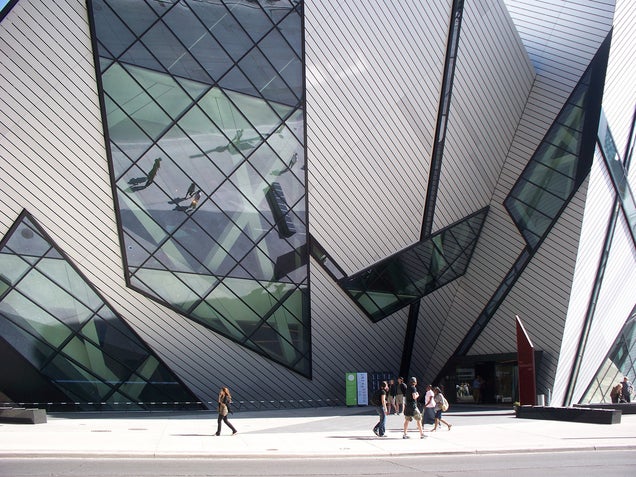 S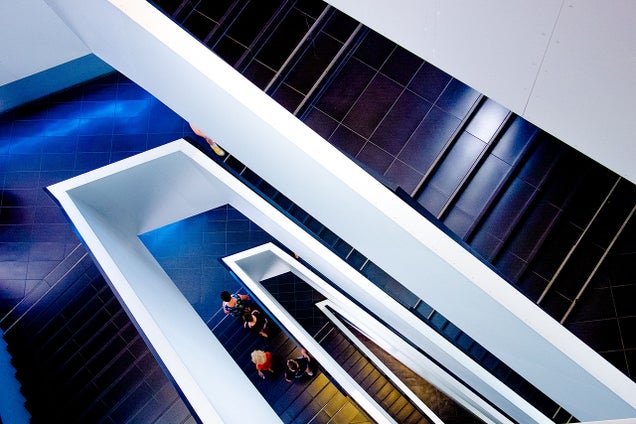 S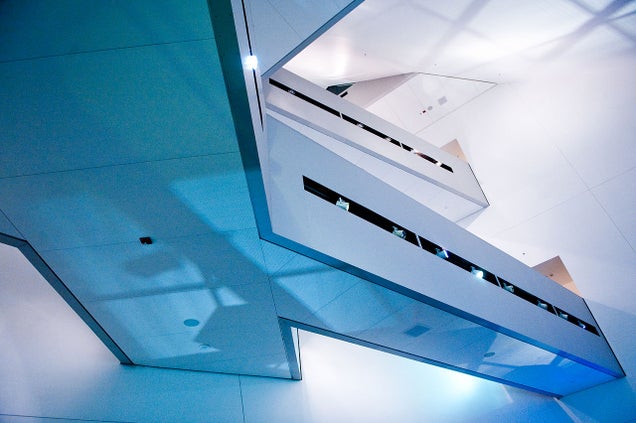 S
(via Skeezix1000, russavia, Alexandre Kozoubsky, Chris Lee and The City of Toronto)
The Macao Science Center, designed by Pei Partnership Architects, Macau, China, 2009.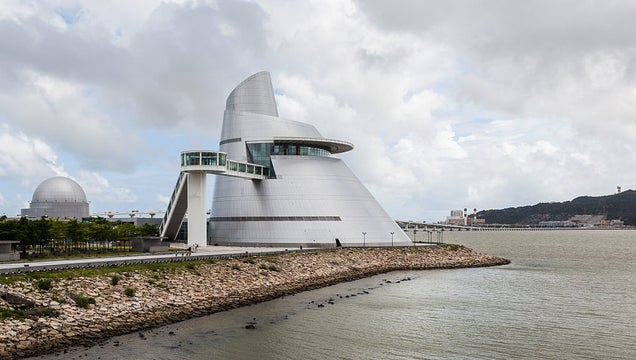 S
S(via Wikimedia Commons)
Centre Pompidou-Metz, designed by Shigeru Ban, Metz, France, 2010.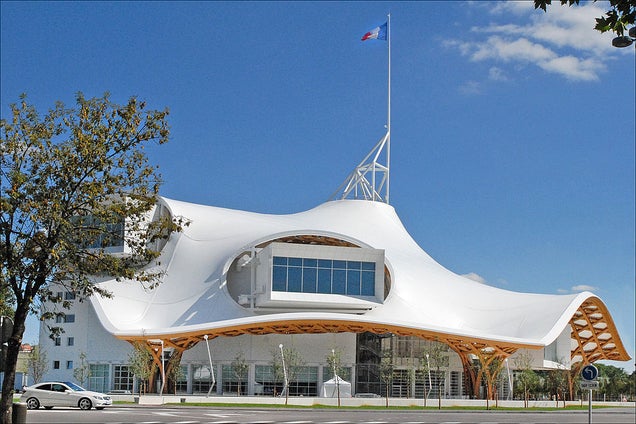 S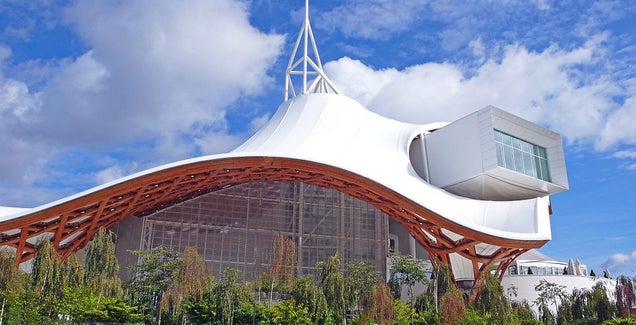 S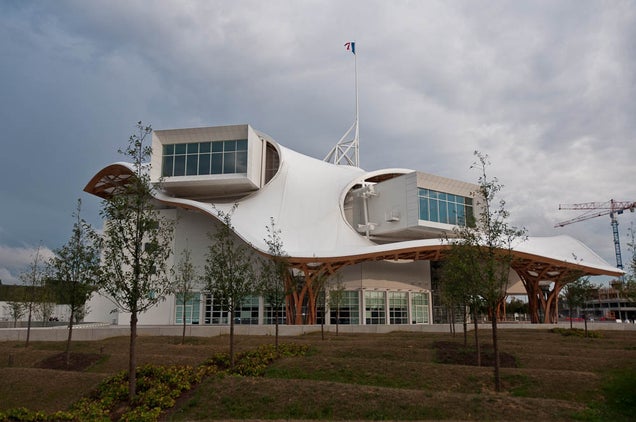 S(via cerfon, Guido Radig and russavia)
Design Museum Holon, by Ron Arad Architects Ltd. in Holon, Israel, 2010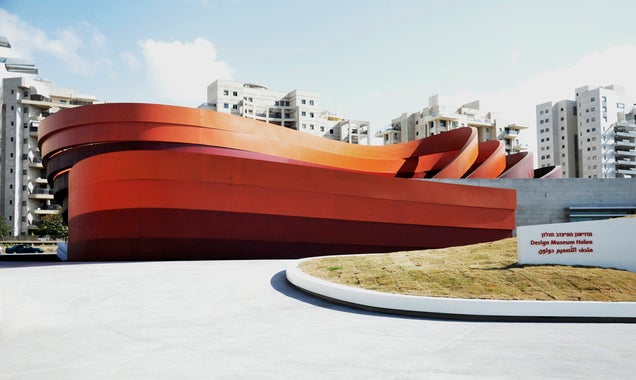 S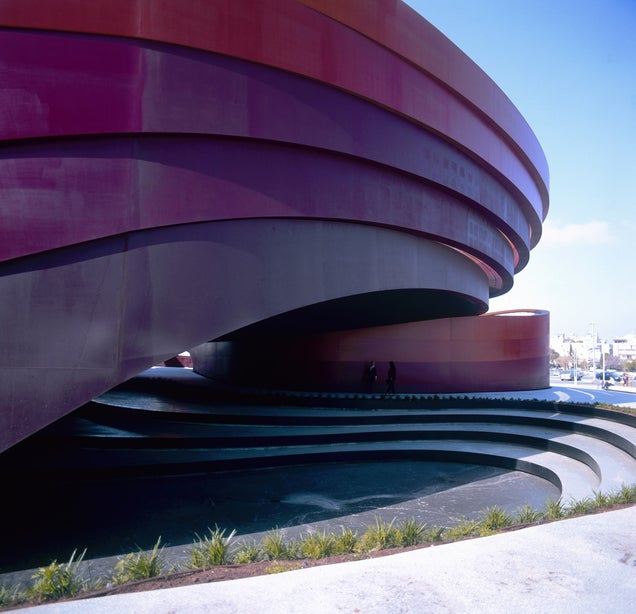 S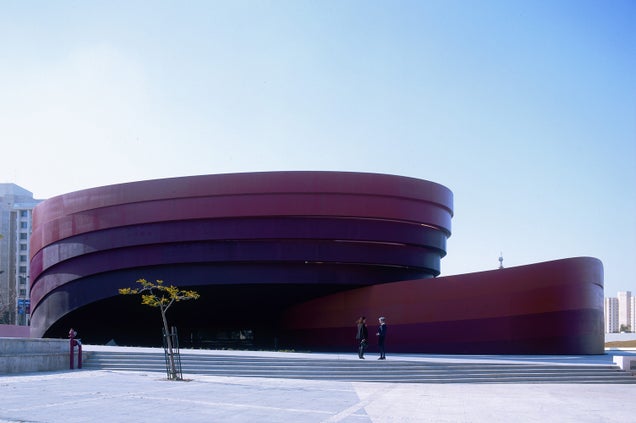 S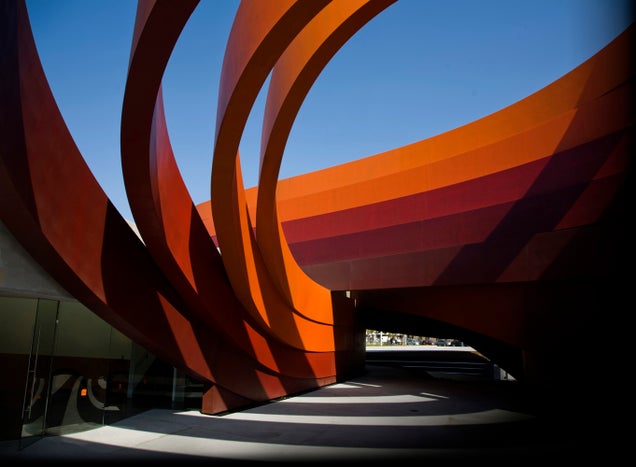 S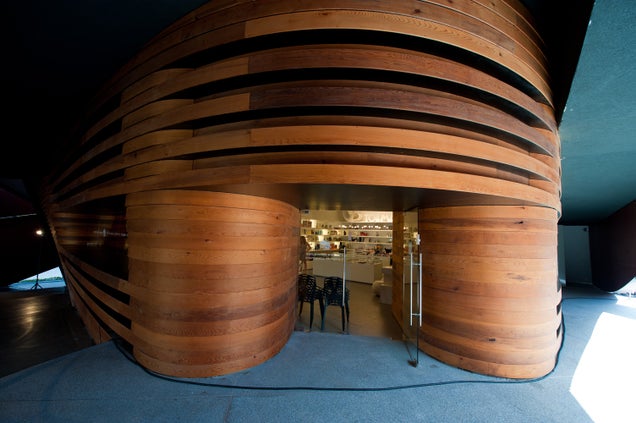 S(via ArchDaily)
Ordos Art & City Museum in Ordos, Inner Mongolia, China, designed by MAD Architects, completed in 2011.
S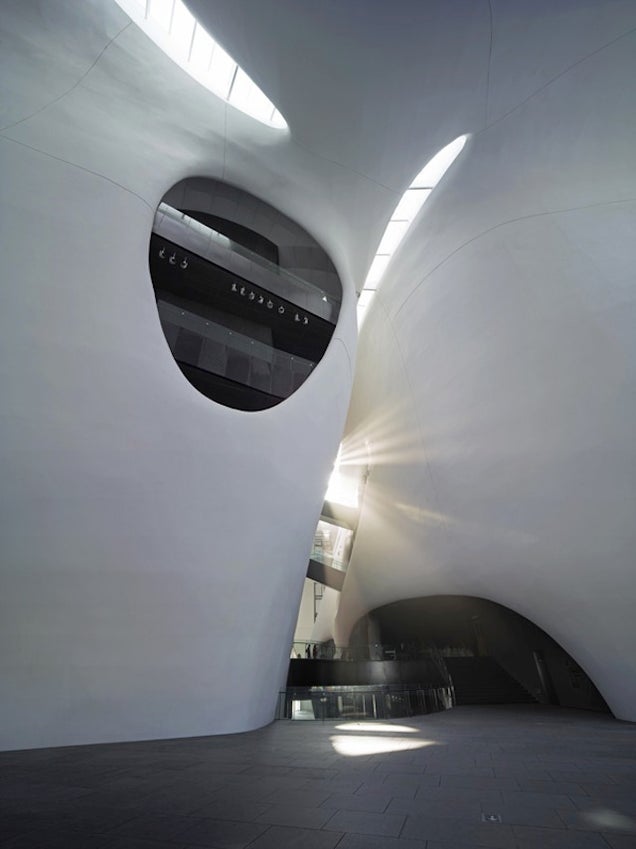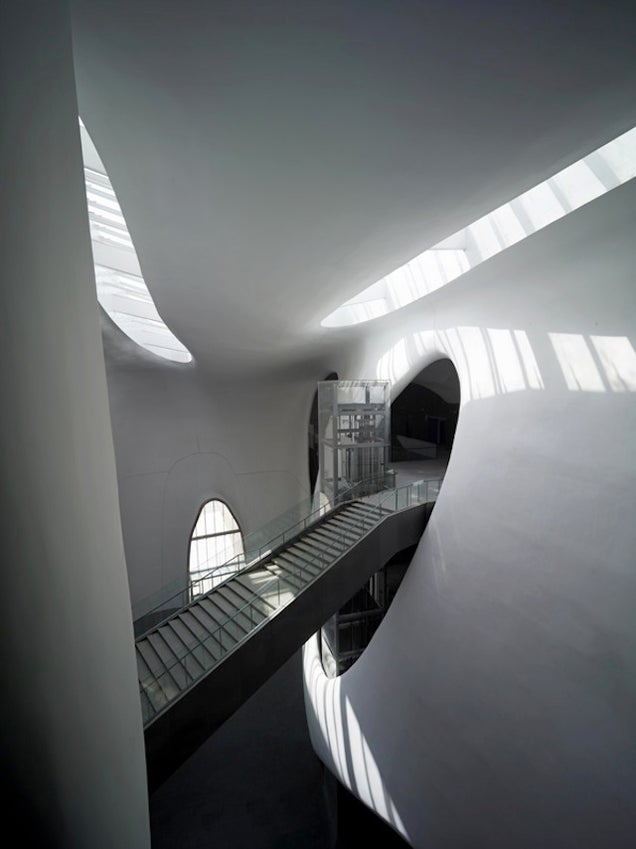 (via ArchDaily)
The Museo Soumaya (Soumaya Art Museum), designed by Fernando Romero, Mexico City, Mexico, 2011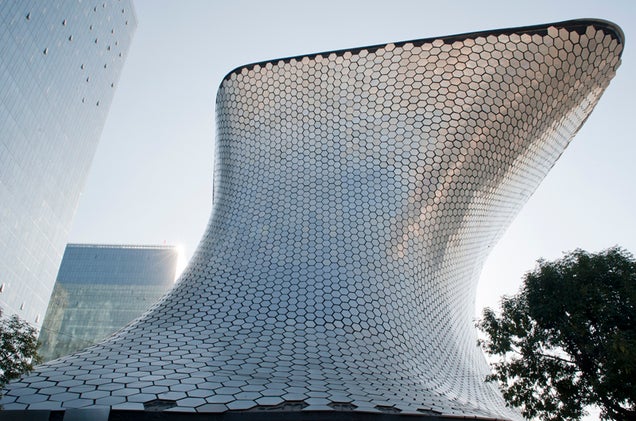 S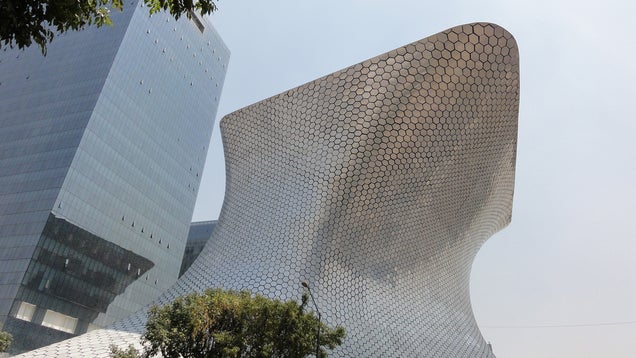 S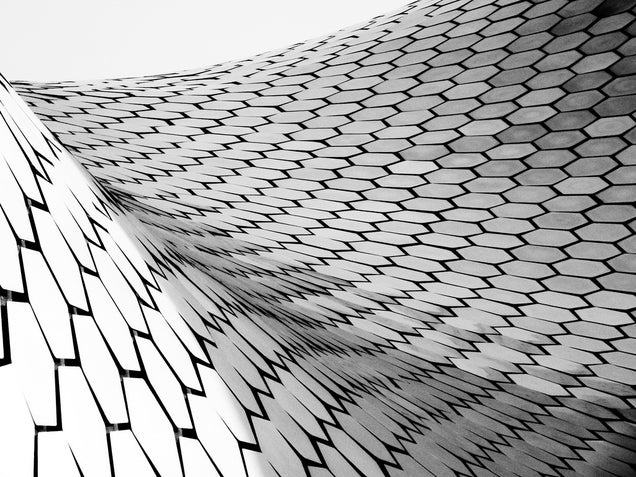 S(via eclecctica, Omar Bárcena andSam Churchill)