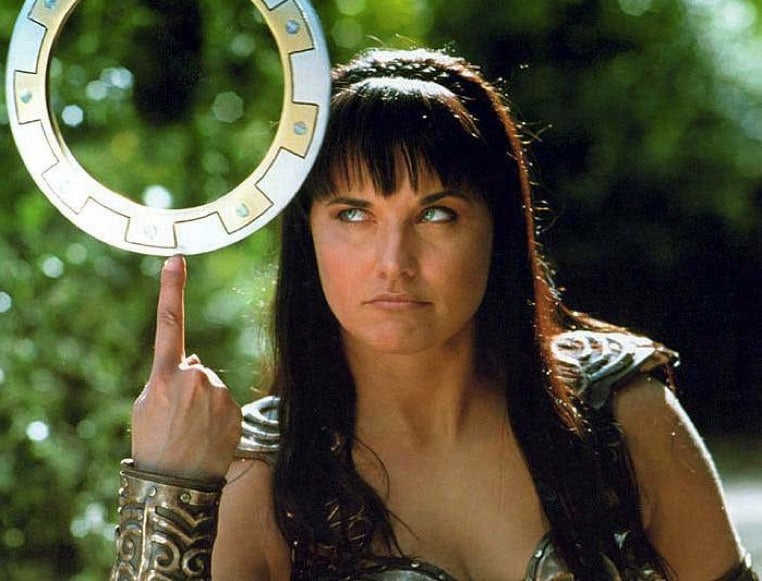 Aiyiyiyiyiyiyiyiyiyiyiyiyi! Bust out your breast plates and headband braids, because Xena: Warrior Princess might be up for a revival!
It's been 15 cold, long years sense we've seen the lovely Lucy Lawless don her leathery warrior wear. But perhaps it's time for a revival? The actress was on Twitter teasing us about the possibility of Xena returning in some form:
Had an interesting call from a chap who wants to re-invigorate the #Xena brand. You guys may have started something.

— Lucy Lawless (@RealLucyLawless) May 23, 2013
But there's a lot of red tape around #XWP so don't get your knickers in a twist. It may come back in a different form.

— Lucy Lawless (@RealLucyLawless) May 23, 2013
Who could this "chap" be? If it's someone with actual real ties to the studio or executive producers Robert Tapert and Sam Raimi maybe, just maybe there's a chance. What could it be? A webseries? A Funny or Die short? Maybe a miniseries on Netflix? We don't care as long as it has Gabrielle. Please, please, please let this be real.
[Via The Mary Sue]