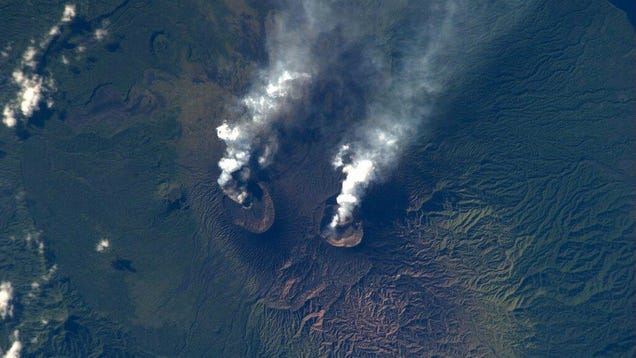 Check out this wild photo snapped by NASA astronaut Mike Hopkins from the International Space Station. It shows steam and ash billowing out from a pair of active volcanoes on the island of Ambrym in the Pacific archipelago of Vanuatu.
From Hopkins's Twitter feed:
Not every day you get to see an active volcano, let alone 2. Vanuatu islands near the Solomons in the Pacific pic.twitter.com/54awaOg7dr

— Mike Hopkins (@AstroIllini) December 2, 2013
Oh, and speaking of volcanoes as seen from space, check out this recent image taken of an eruption plume emanating from Kliuchevskoi, one of the many active volcanoes on the Kamchatka Peninsula: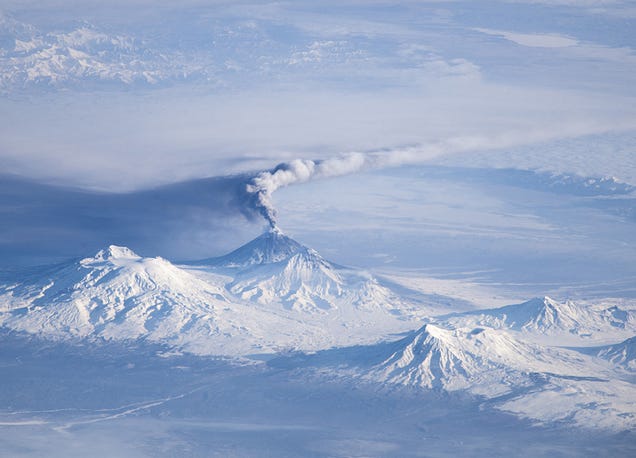 The photo was taken from the ISS with a sideways, or oblique, viewing angle, providing a 3D-type perspective.
All images NASA.