S
When Ernest Callenback published his novel Ecotopia back in the 1970s, he crystallized an idea beloved by science fiction writers and urban planners alike. He imagined modern cities that were both high tech and carbon neutral. Here are some ways that people have tried to make his dream real.
Europa City, suburbs of Paris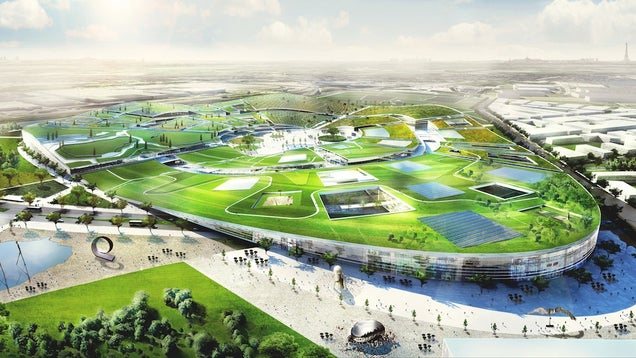 S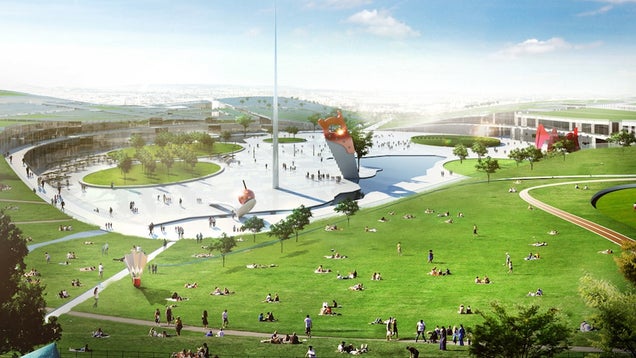 S
The 0.3 sq mile (0.8 sq km) green-roofed city is the dream of the Danish architecture firm BIG led by Bjarke Ingels. Europa City will include restaurants, shopping facilities, housing and office spaces, but there will be a pool and a real ski slope, too.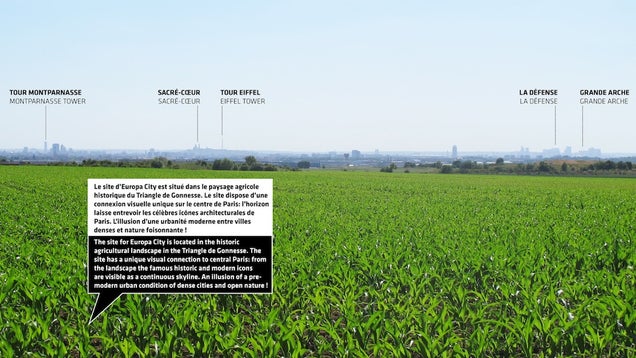 S
The city will be covered in a giant green roof that will serve as a large public park with a gorgeous view of Paris.
(via Inhabitat)
Masdar City Project, Abu Dhabi, United Arab Emirates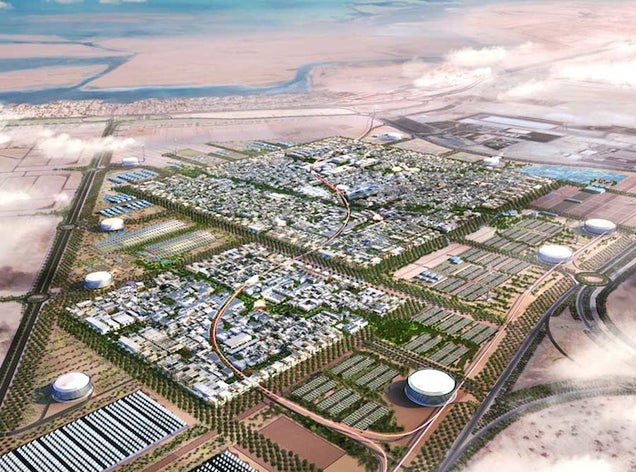 S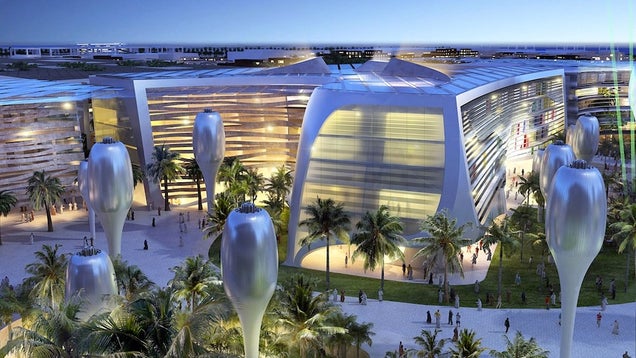 S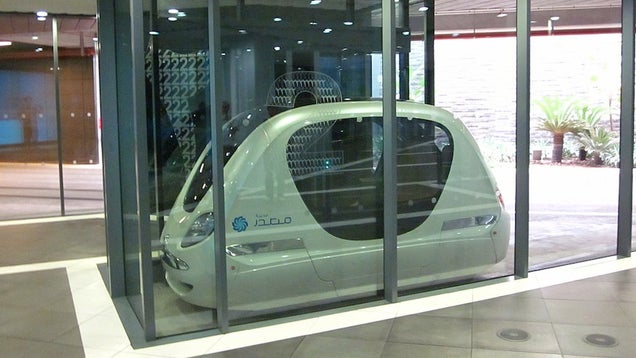 S
This planned city of 64 million square feet (6 sq kilometers) was designed to house 50,000 people by Foster and Partners in 2006, and will be completed by 2025. This place will be a sustainable, zero-carbon, zero-waste and car free city with a personal and freight rapid transit systems. Roughly 1,500 stations are planned, so no point in the city will be more than 650 ft (200 m) from the system.
(via Wikimedia Commons and La energía en la sociedad)
Ziggurat Pyramid, Dubai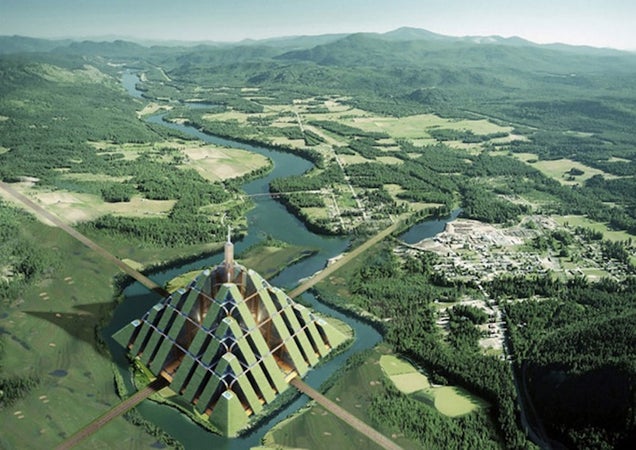 S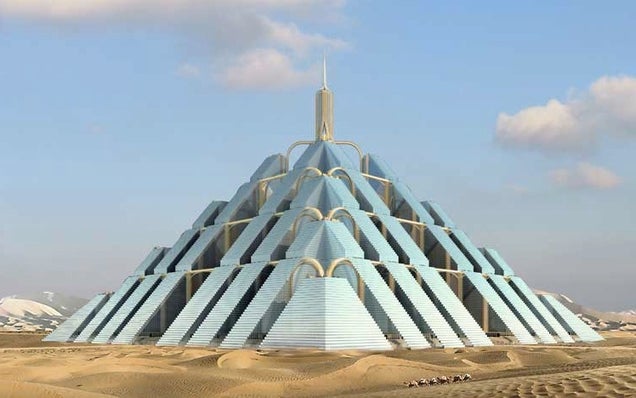 S
This propposed giant pyramid structure will cover 0.88 square miles (2.3 sq kilometers) and sustain up to 1 million people. It is to be powered by solar, natural and wind energy, and also boasts an efficient public transportation system instead of cars and other vehicles.
(via digitaljournal)
Low Carbon Future City by SBA Design, Hainan, China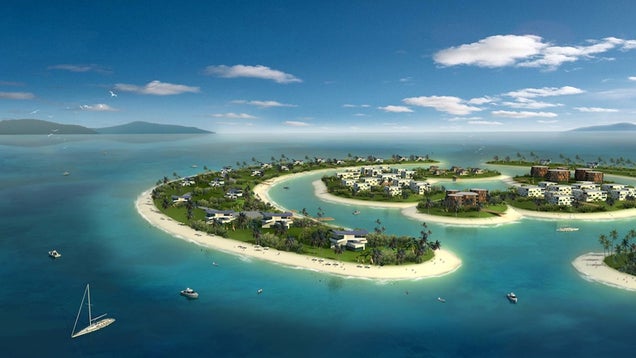 S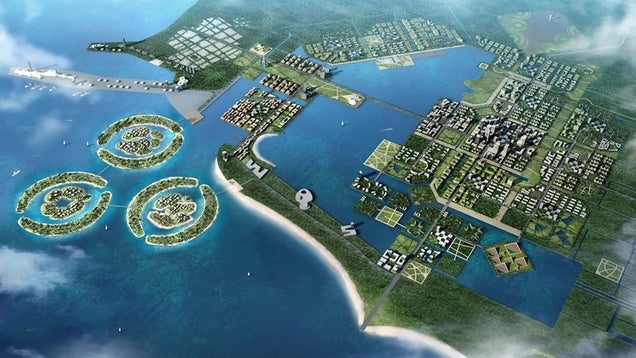 S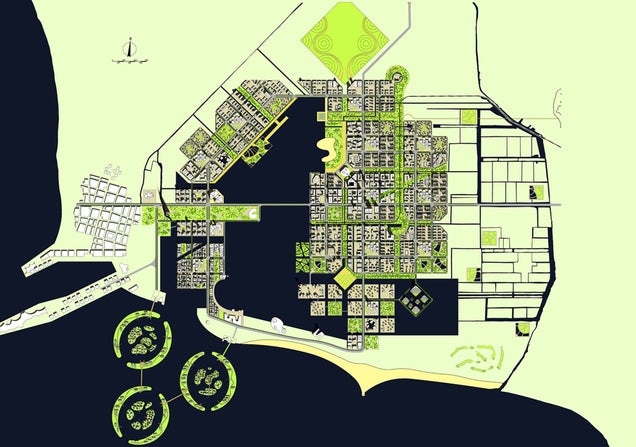 S
The southwest part of the tropical island of Hainan has the most saline areas of the region. This is the place where the architects of SBA Design imagined a smart city in 2010. The canals, parks, bicycle paths, and a PRT system would make this city a relaxing, quiet place, and the use of solar and wind energy make the whole city green and efficient.
(via archdaily)
Chengdu Tianfu District Great City, China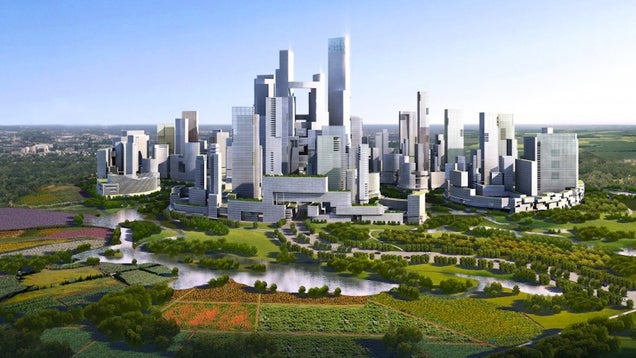 S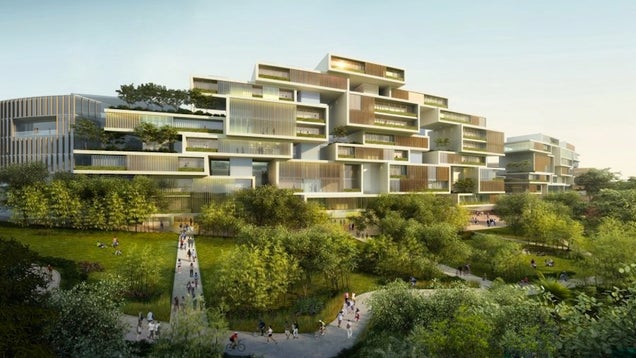 S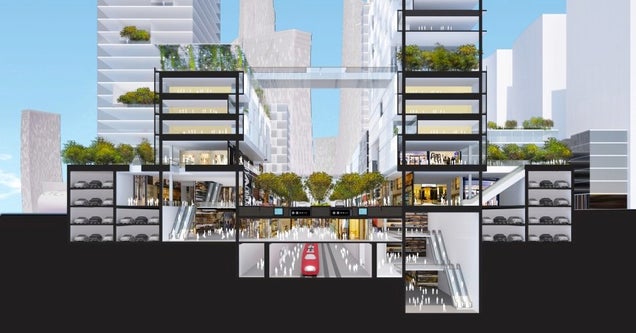 S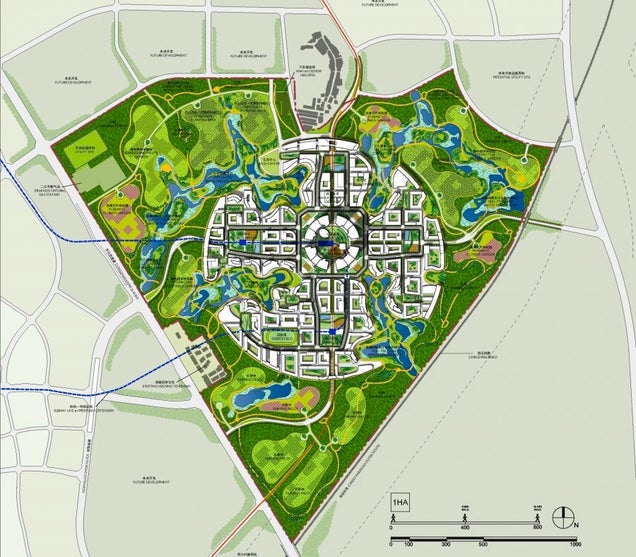 S
Designed by two Chicago-based architects, Adrian Smith and Gordon Gill. According to them, it will take only eight years to finish the whole city that could hold 80,000 people. The distance between any two points is no longer than a 15 minute walk, and the complex will consume 58 percent less water and 48 percent less energy than similar-sized districts.
(via Business Insider and ZME Science)
Shimizu's Dream, the environmental Island floating on the Equatorial Pacific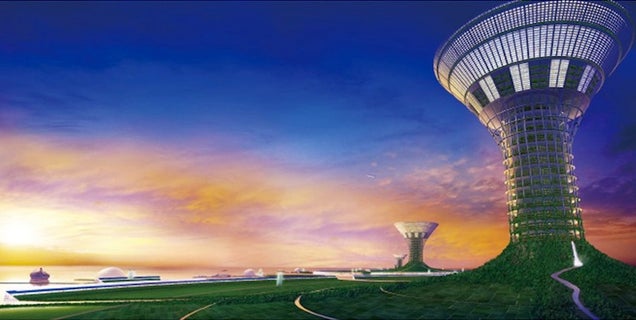 S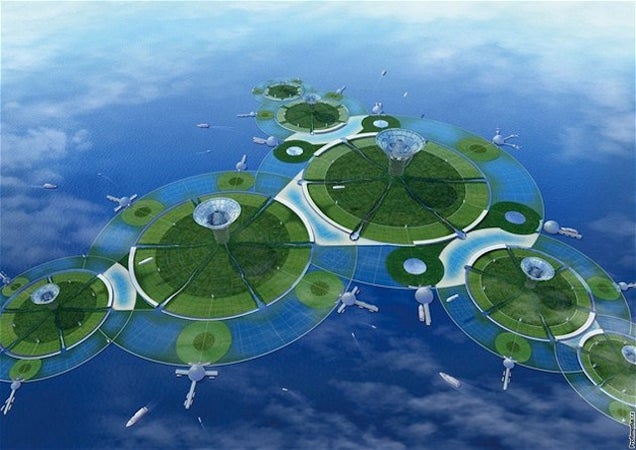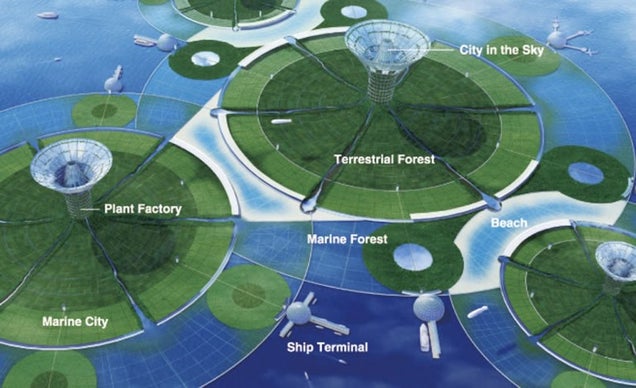 S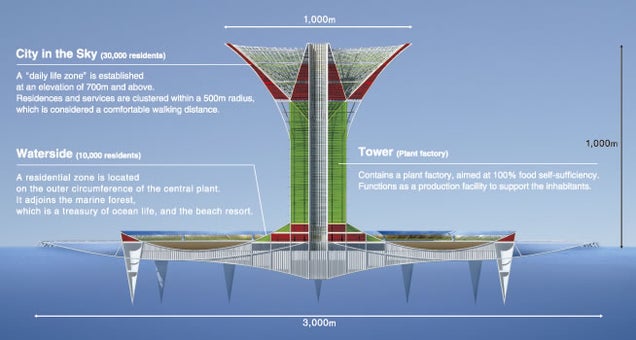 S
Imagine a place where strong wind is an unknown phenomenon, and it's 26-28°C all year. That would be the equator, where this tower could be built. This tower's housing zone is on its top, between 2300 and 3300 feet (700-1000 m), within a 1640 feet (500 m) radius. It could house 30,000 people and the waterside residential zone would have 10,000 inhabitants.
(via Shimizu Corporation)
Dalian Aeropolis, Dalian, Northeast China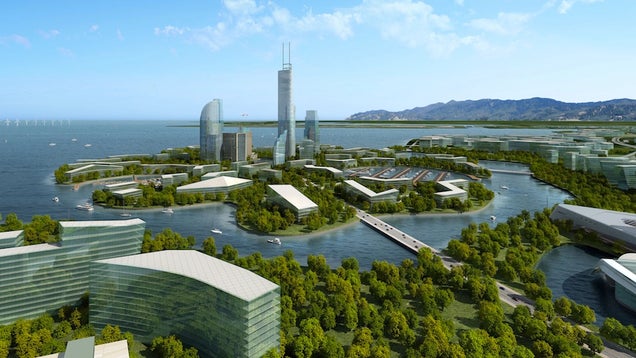 S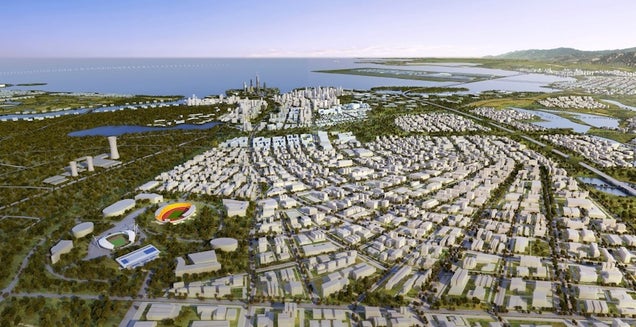 S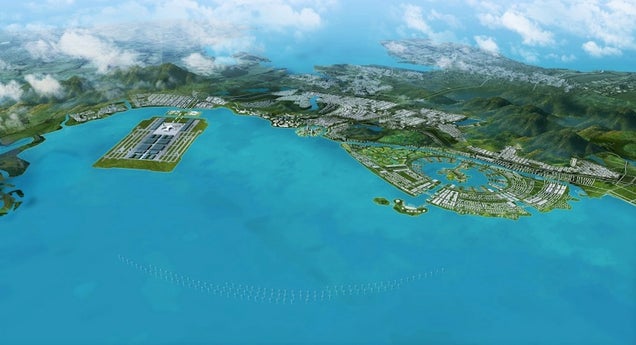 S
The French-based NDA Design Associates created this balanced city concept in 2010. With a surface area of 64 sq miles (168 sq kilometers) and some artificial lakes, it would be the largest development in China managed by a foreign design team. There will be a sports district, a Personal Rapid Transit system instead of the old-fashioned buses, flood management, a waste recycling and a rainwater harvesting system. By 2023, it will be a habitat of up to one million people.
(via Archdaily)
Bhutan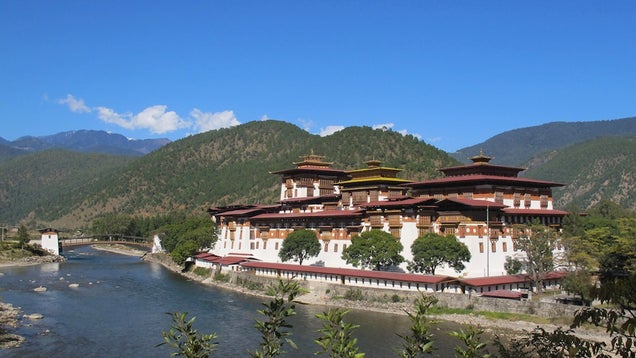 S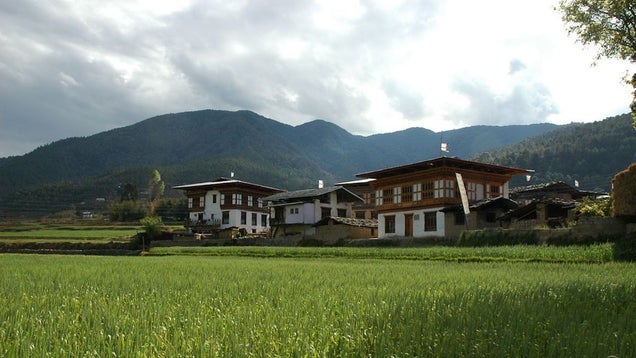 S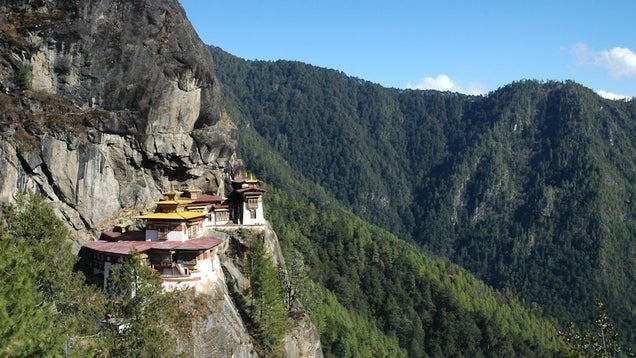 S
Bhutan's forests can capture more carbon than the country's total emission. It isn't so difficult, because more than the half of its land area is a national park or a protected area.
(via CAPRA Initiative/Flickr and Explore Himalaya)
British Columbia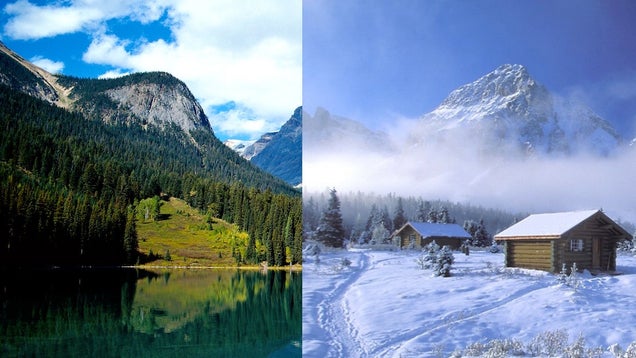 S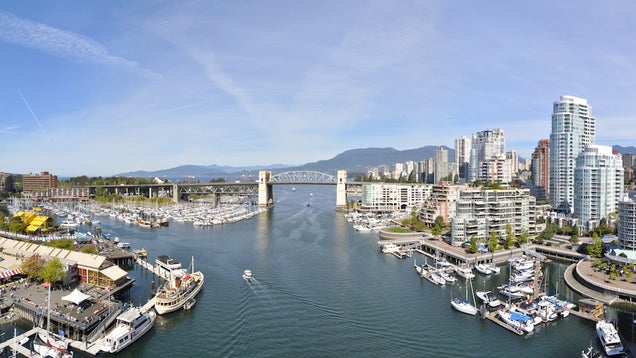 S
The Canadian Province of British Columbia is the first place in North America that achieved carbon neutrality in public sector operations.
(via Spadan Immigration and Joe Mabel/Flickr)
Melbourne, Australia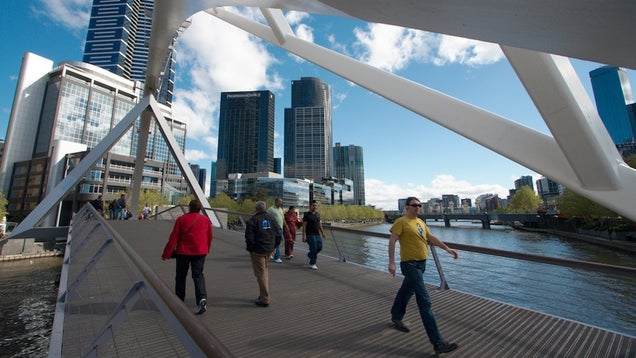 S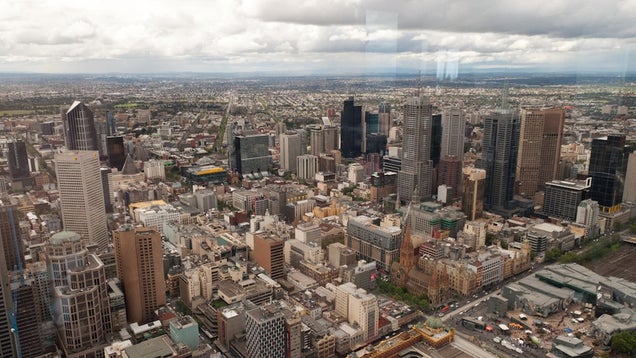 S
In the last month, Melbourne declared itself carbon neutral after the certification of the Australian Goverment's independent carbon offsetting authority Low Carbon Australia.
(via Frans de Wit/Flickr and Leo Suarez/Flickr)
Reykjavik, Iceland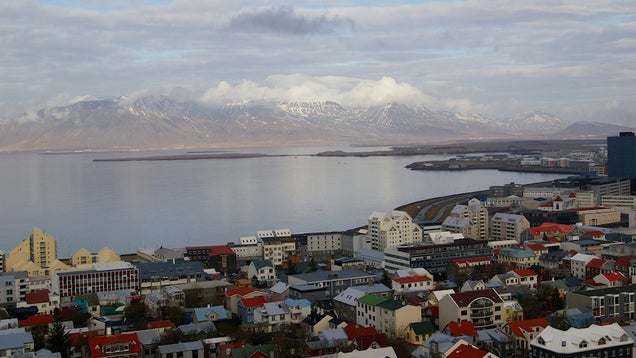 S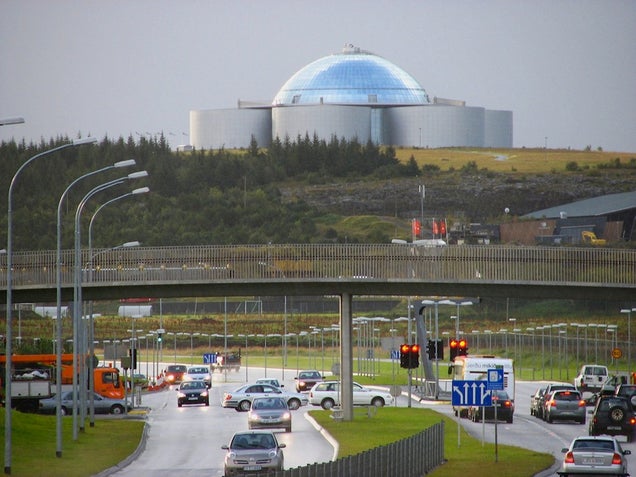 S
The greenest city in Europe has hydrogen-powered buses and its heat and electricity come entirely from geothermal and renewable energy sources.
(via Bryan Pocius/Flickr and J. Nathan Matias)
Curitiba, Brazil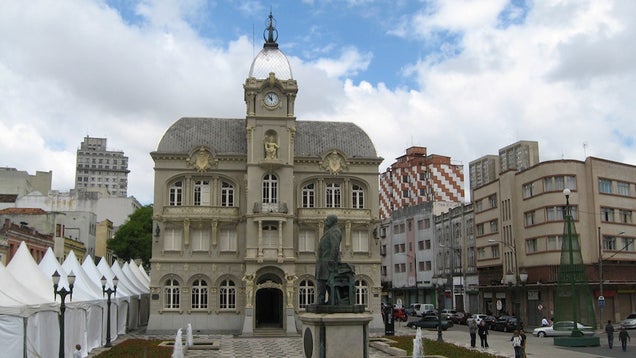 S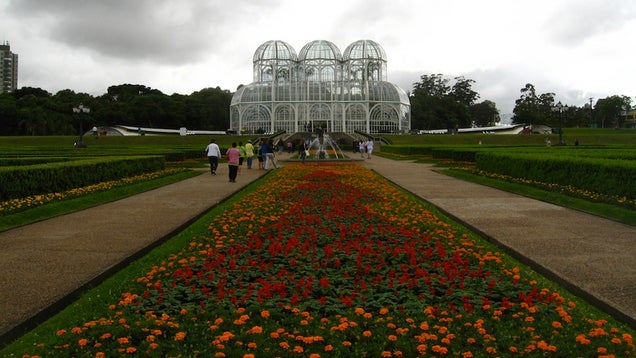 S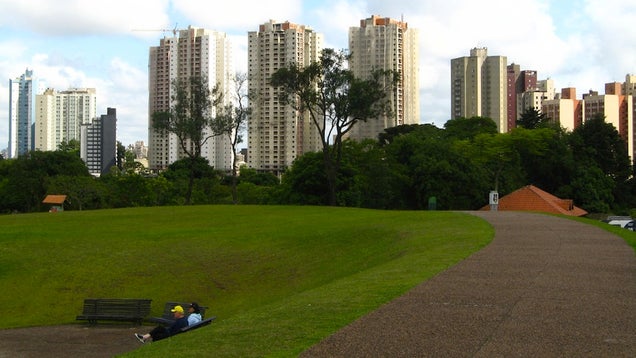 S
There are over 580 square feet (54 sqm) of green space per person in this city. More than 1.5 million trees have been planted, plus 90% of inhabitants recycle two-thirds of their daily garbage, which minimizes the litter and waste. A municipial shepherd and his flock of 30 sheep trim the grass in the parks. Plus, this place has probably the best bus system on Earth.
(via Hector Garcia/Flickr)