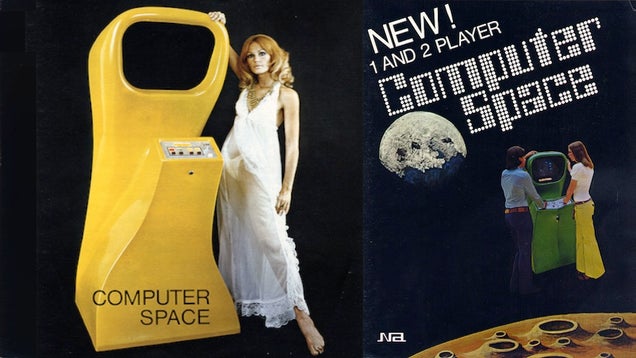 S
Classic arcade games conjure up images of Joust, pinball, and Pac-Man, but pay-to-play games predate the video game cabinet, and some tested more than your hand-eye coordination. From machines that tested your lung capacity to claw machines with live lobsters, here are a few largely forgotten arcade games.
The first commercial video game, Computer Space, by Nutting Associates, released in November 1971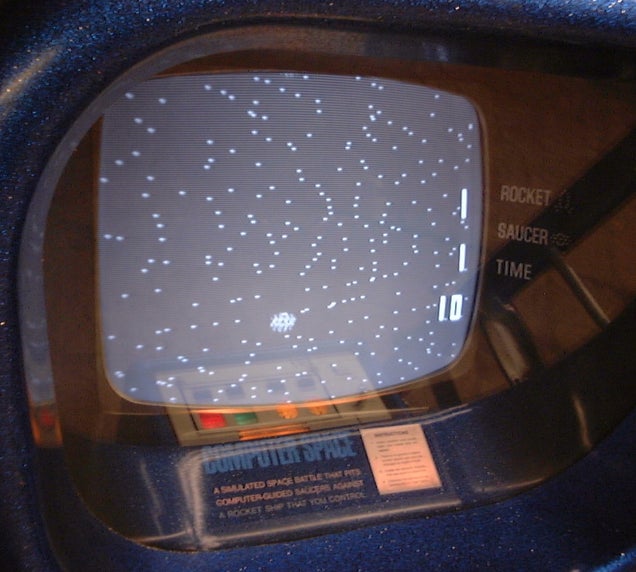 S
This game had a 15" black and white TV by General Electric and three circuit boards mounted in a rack. Created by Nolan Bushnell and Ted Dabney, the founders of Atari, in 1972.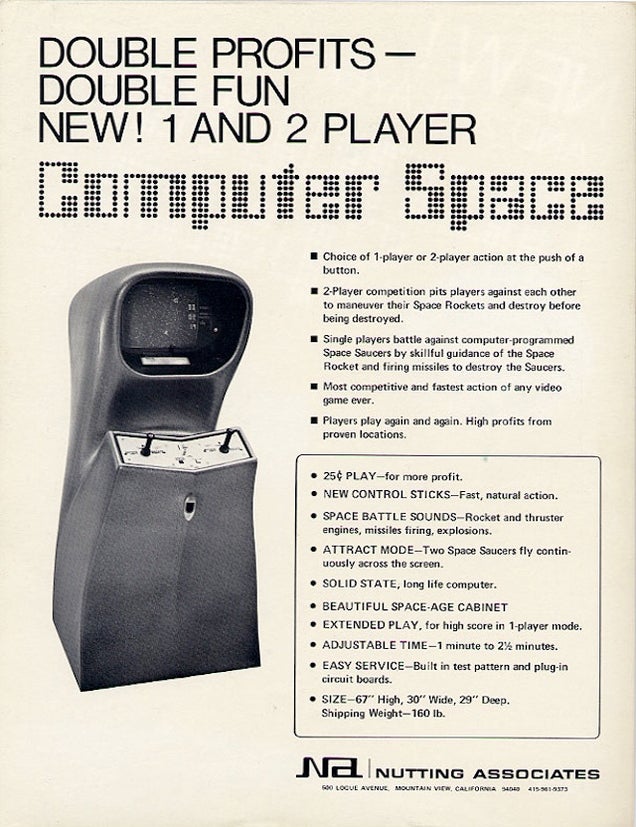 (via JohnsJukes and The Arcade Flyer Archive 1 - 2)
Caille's Hygienic Exerciser, a lung tester from the early 1900s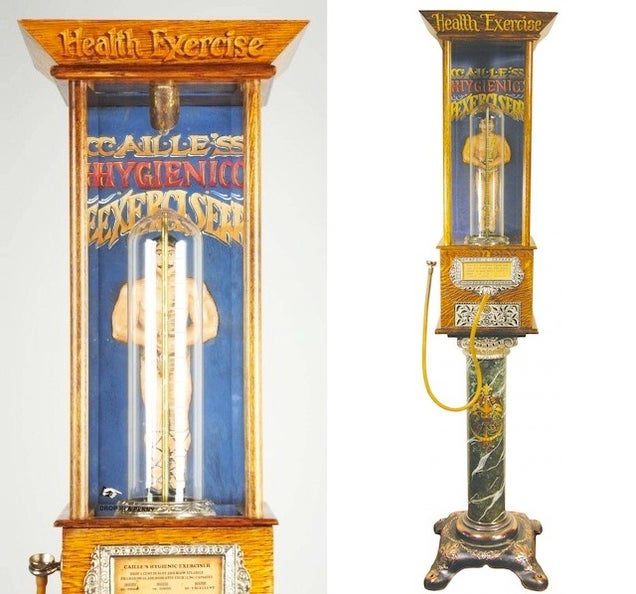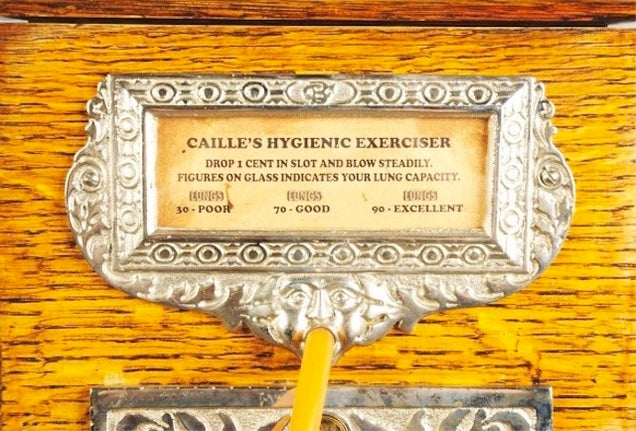 (via Liveauctioneers - 1 - 2 - 3)
Are You A Superman?, a strength tester by Western Products, 1941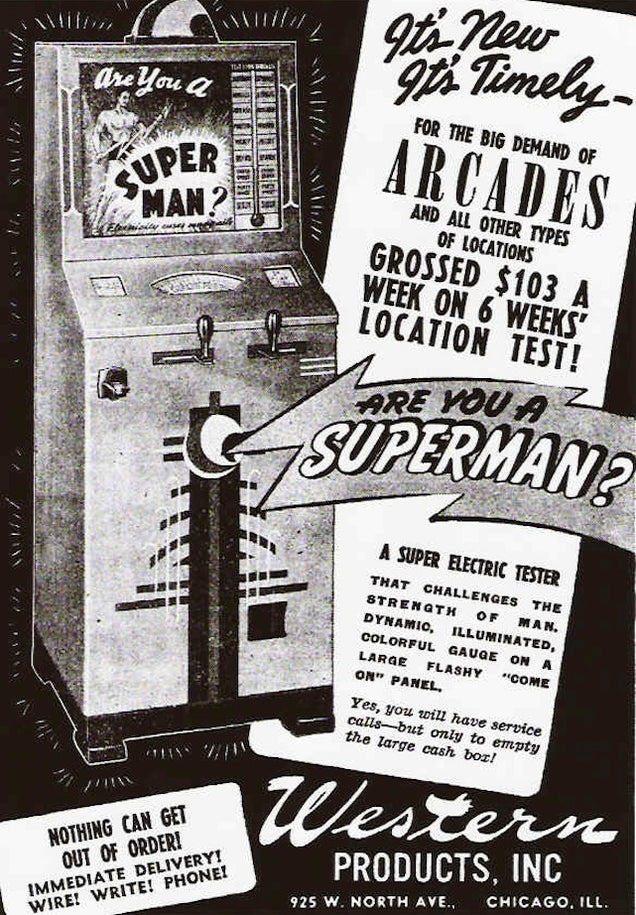 S
(via pinrepair)
Auto Race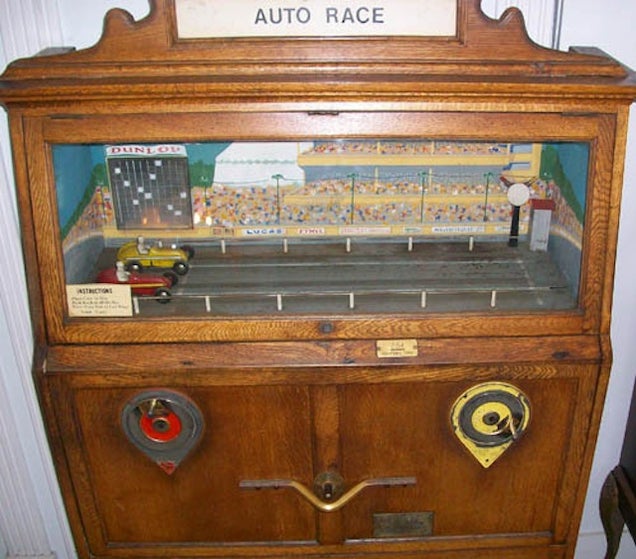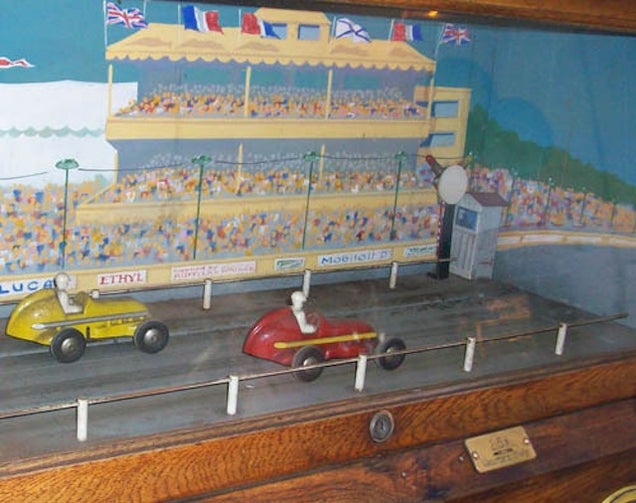 (via Jalopnik)
SEGA Grand Prix, 1969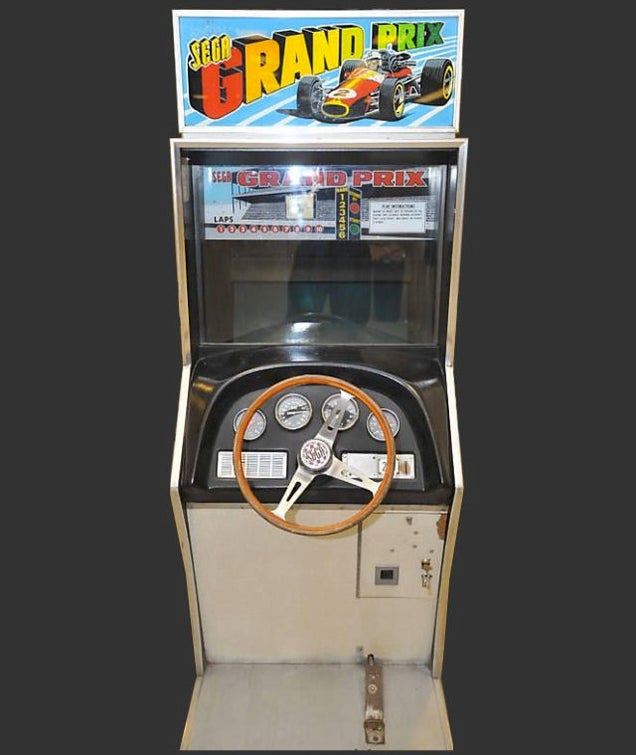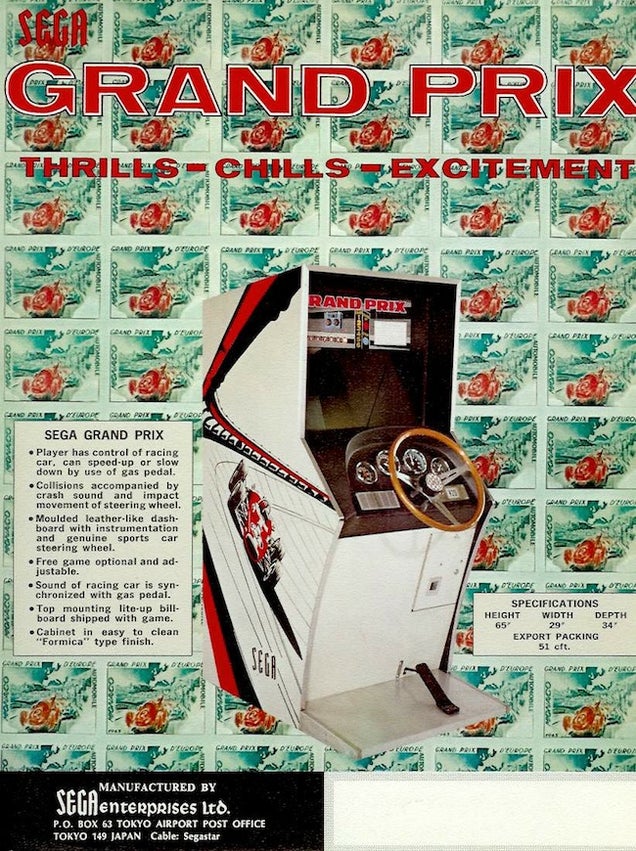 S
(via System16 and SEGA Retro)
Apollo Moon Shoot Rifle by Chicago Coin Machine Co., 1969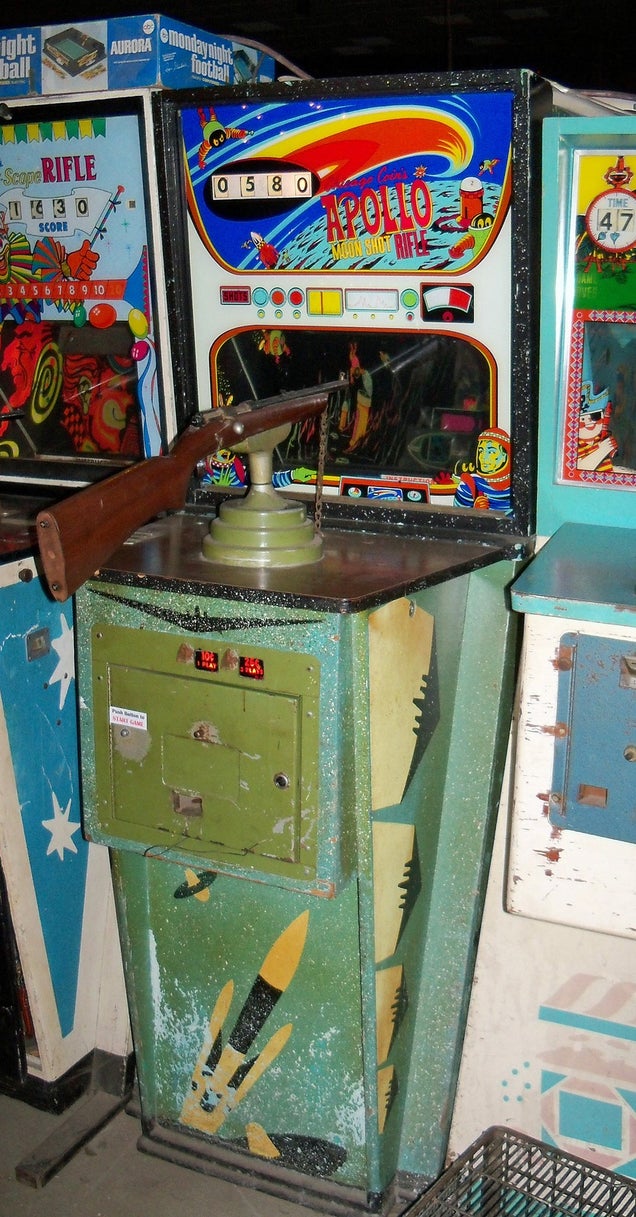 S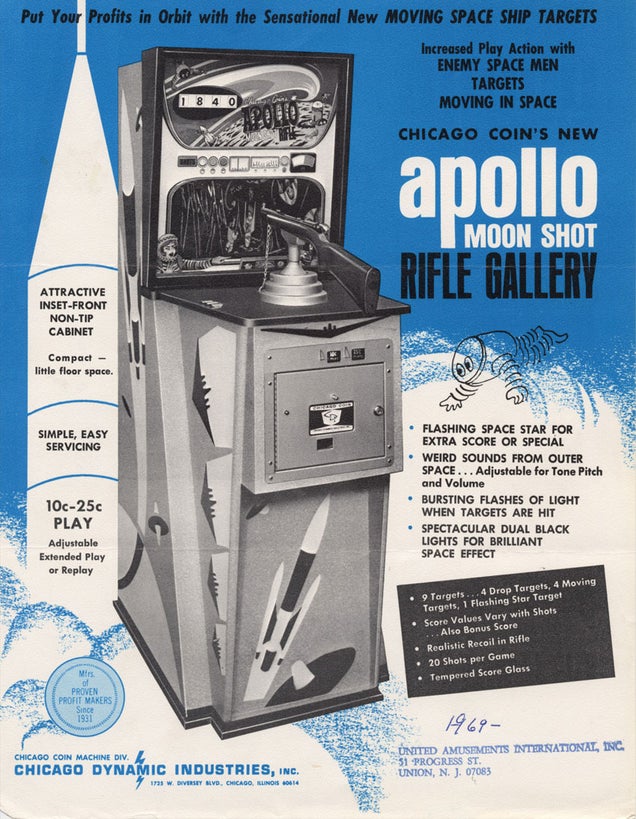 S
(via The Arcade Flyer Archive and Scott Amus)
Magistral, 1989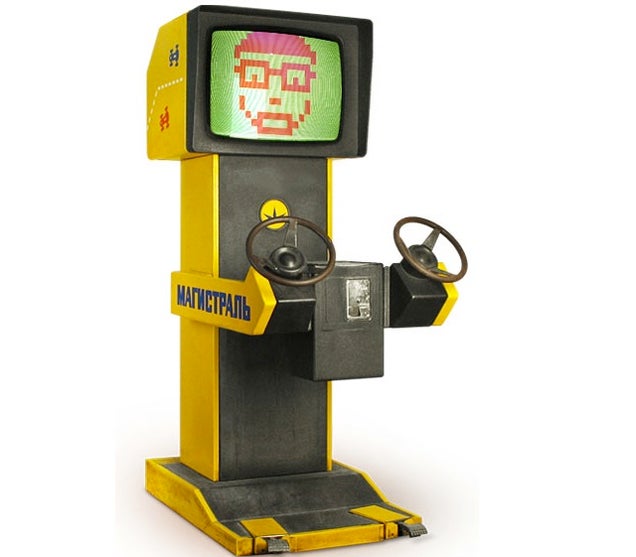 You can play this game here.
(via jk5000)
Sea Battle, 1970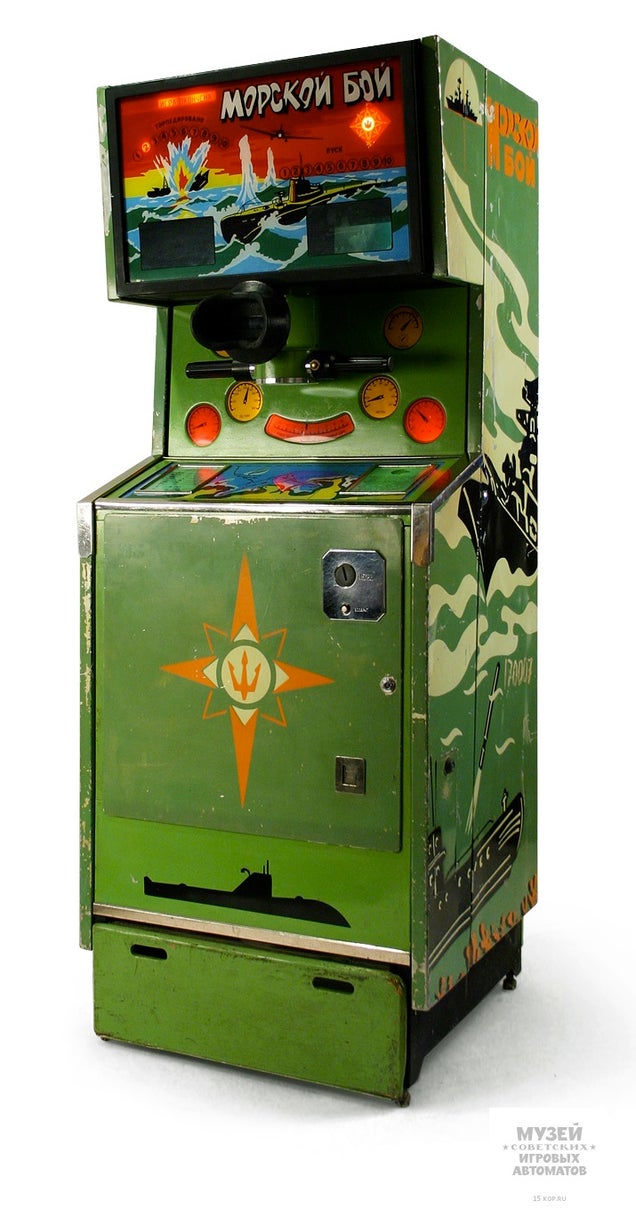 S
Play the game here.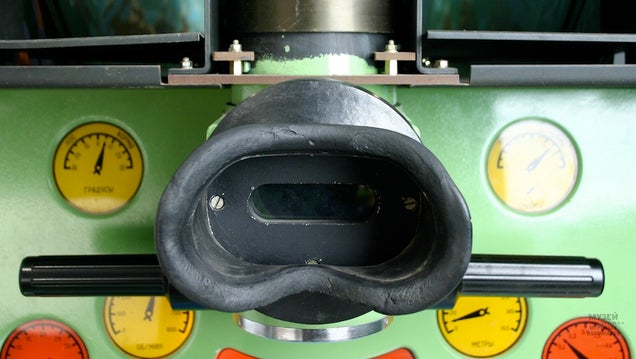 S
(via Museum of Soviet Arcade Machines)
Carousel Race from the 1970s, using Nixie tubes to show the bets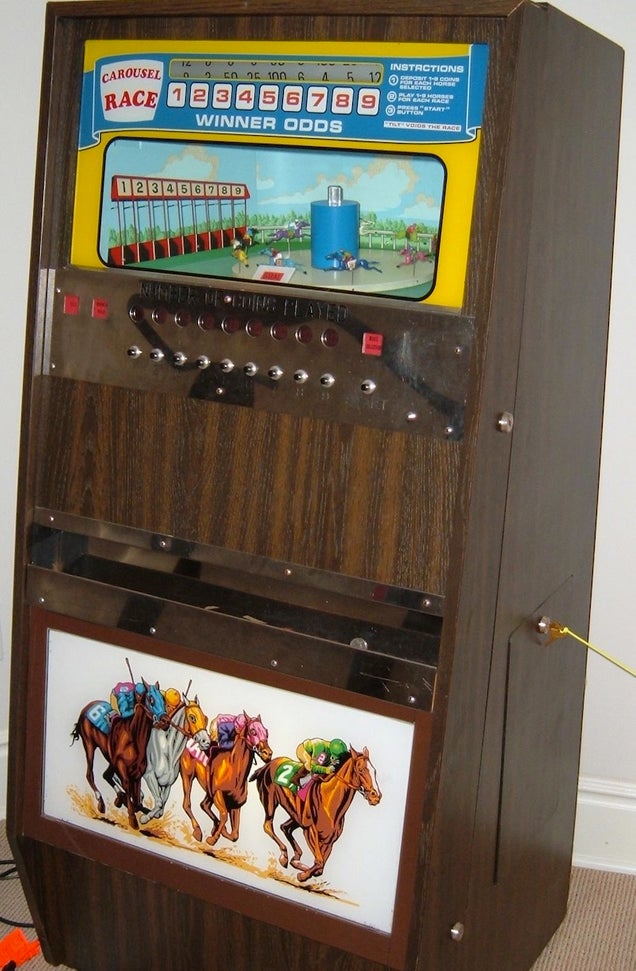 S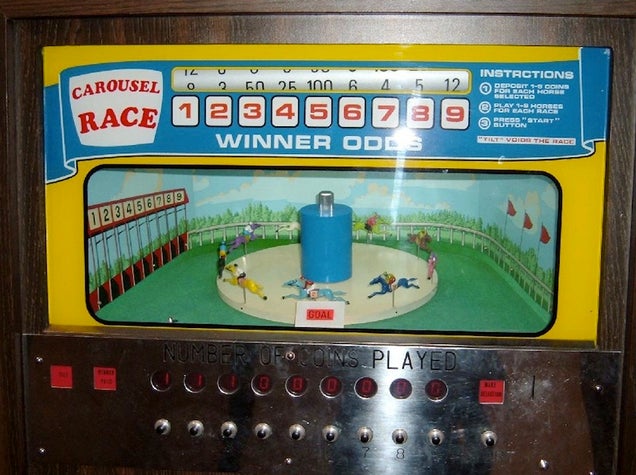 S
(via pinrepair)
Stunt Pilot by Midway, 1971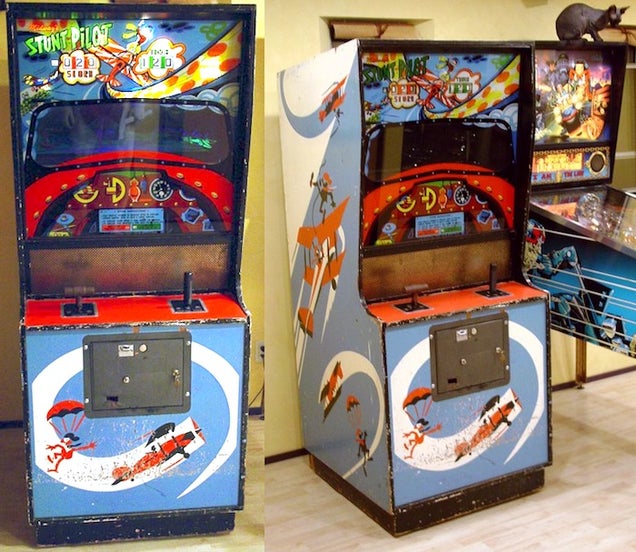 S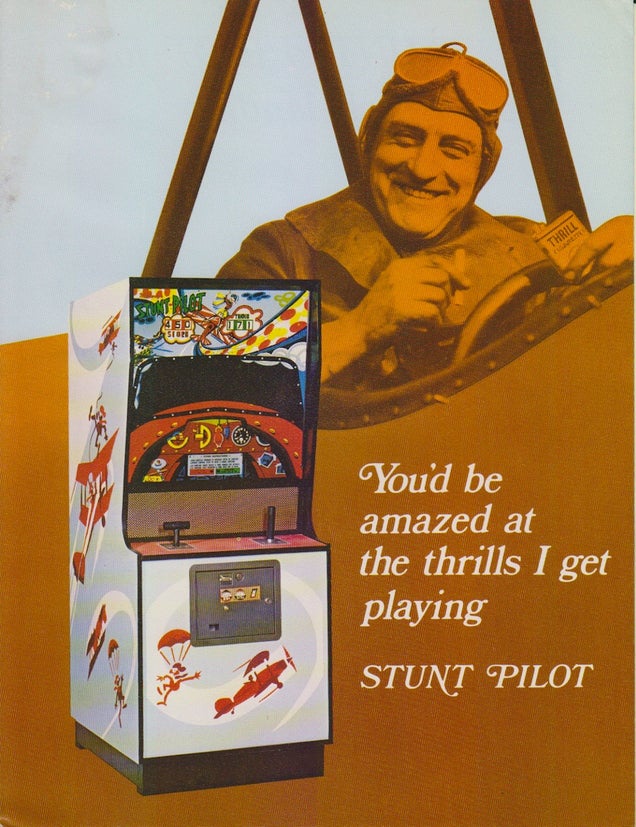 S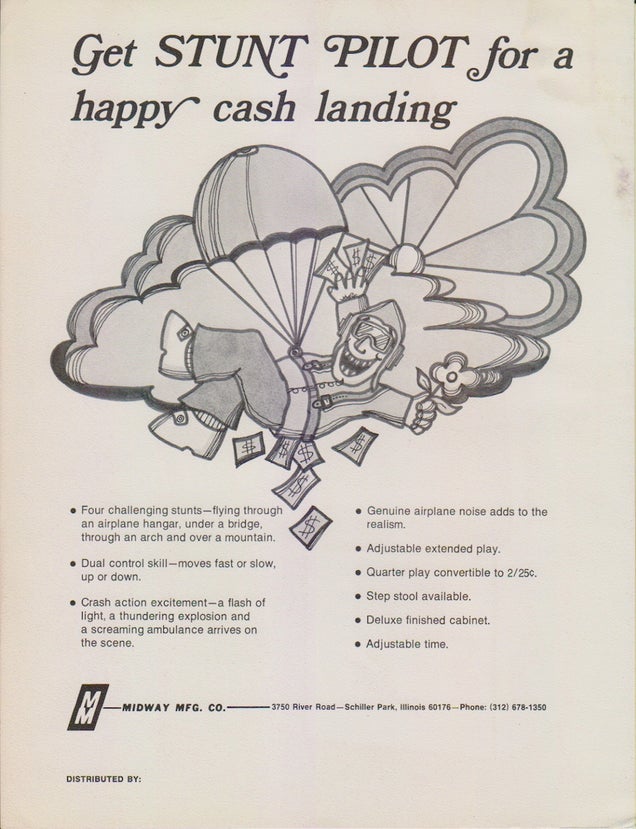 S
(via eBay and CoinOpSpace)
Moto Champ, 1973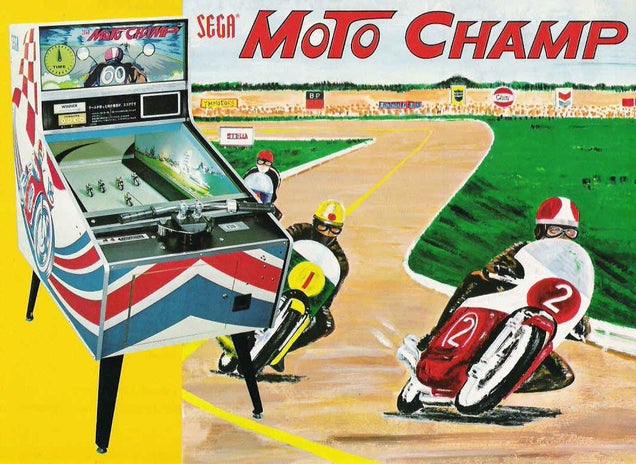 S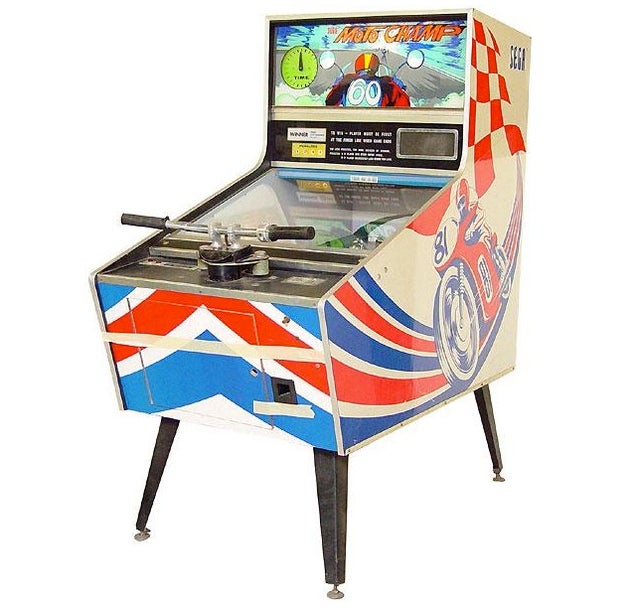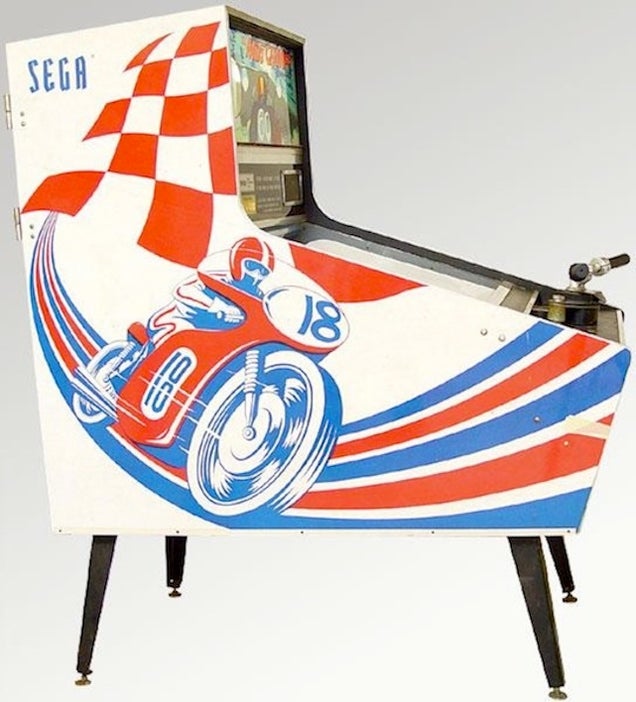 S
(via pinrepair)
Autorally M, 1975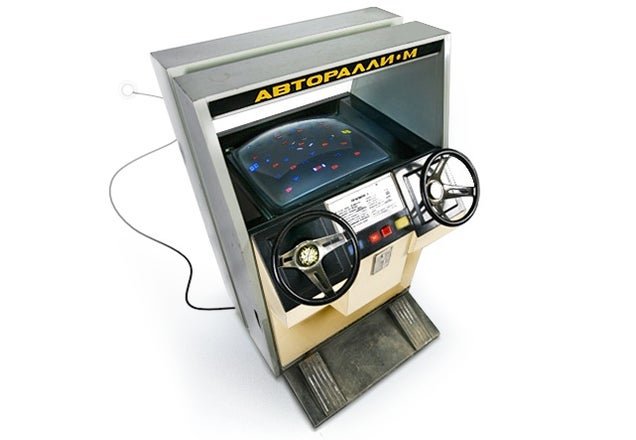 S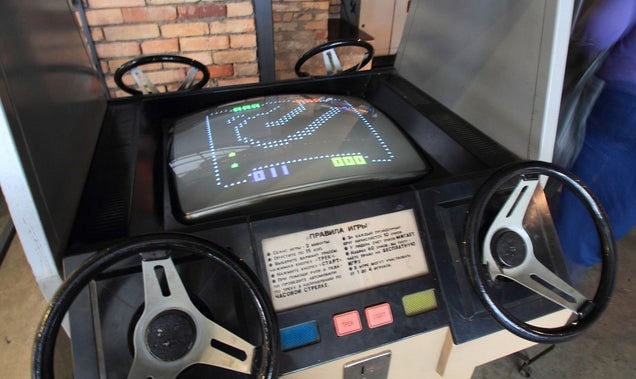 S
Maneater, by Project Support Engineering, 1975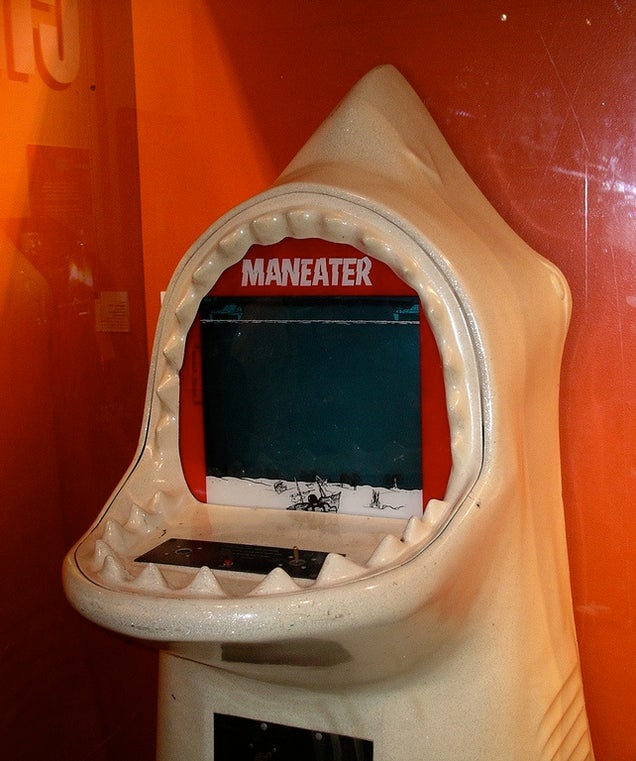 S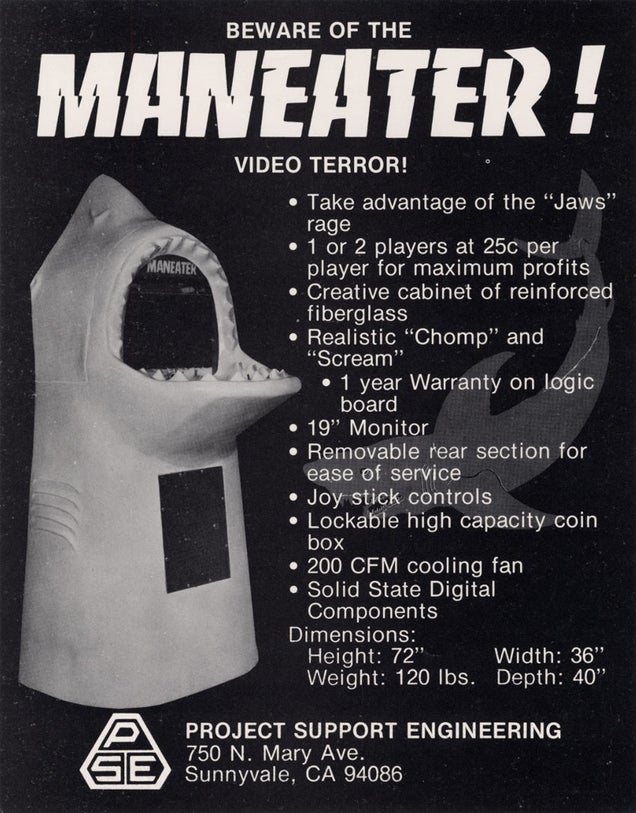 S
(via The Arcade Flyer Archive and IndyJeff)
Initial D Arcade Stage 4 Limited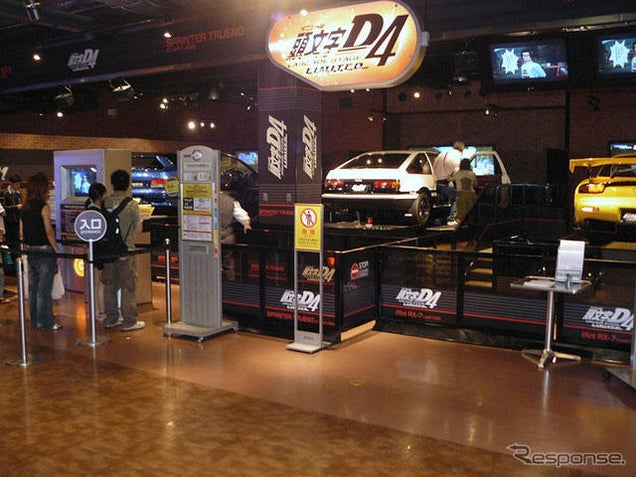 This awesome arcade game features a shaking and moving life-sized car and a 90-inch screen.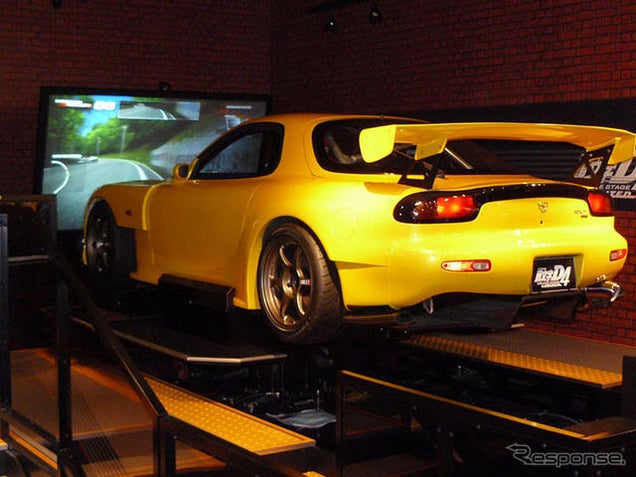 (via response)
Bonus: The Sub Marine Catcher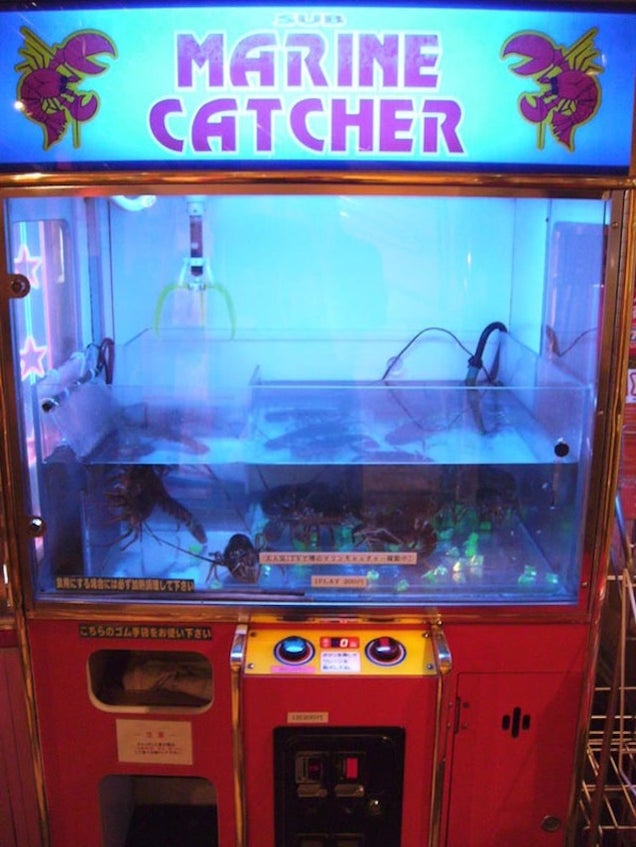 S
Catch a lobster, go home and cook it!
(via mygaming)