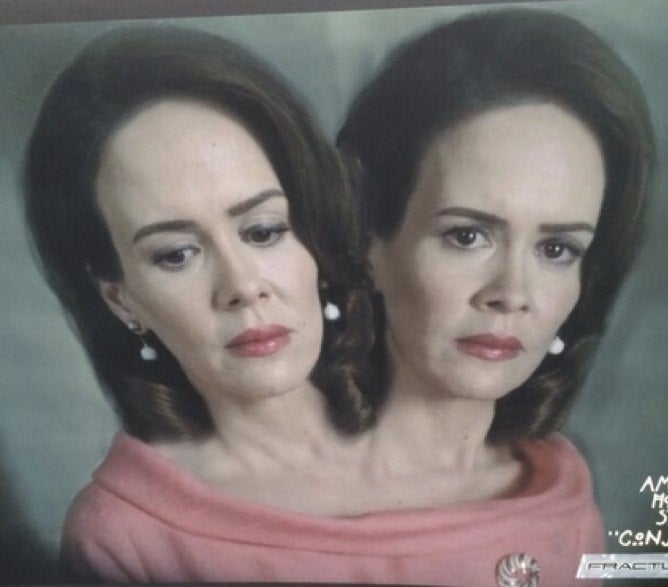 The fourth season of American Horror Story, now titled American Horror Story: Freak Show, may wind up being the batshittiest. Because if this is accurate, this is who Sarah Paulson is playing.
Earlier today the actresses tweeted this image:
So excited to be playing Bette AND Dot this season. Two heads are better than one! #AHSFREAKSHOW pic.twitter.com/jdZJSPercn

— Sarah Paulson (@MsSarahPaulson) June 12, 2014
Now, she could totally just be pulling our legs. This could all just be elaborate artwork to drum up press about the season (which, hello, it is working). But dammit if this show isn't crazy enough to try. Plus, if anyone can pull this off, it's Paulson. Wow. I just... I don't know what else to say.
You did it, AHS. I really thought there was no topping your complete batshit crazy past plots. I was wrong.