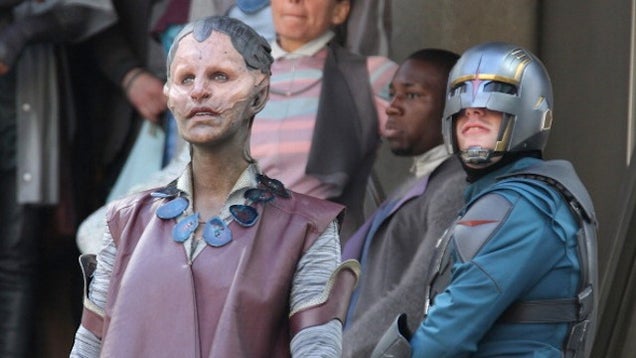 Big Guardians of the Galaxy news: That's the first pic of legendary thespian Glenn Close covered in crazy face make-up as Nova Prime above, and it seems Vin Diesel has finally revealed his secret Marvel movie role — as the voice of the alien Groot. [Update: Apparently that is not Glenn Close, she was misidentified by Getty Images, not is that Serafinowicz. Apologies. So here's some cool Guardians pics.]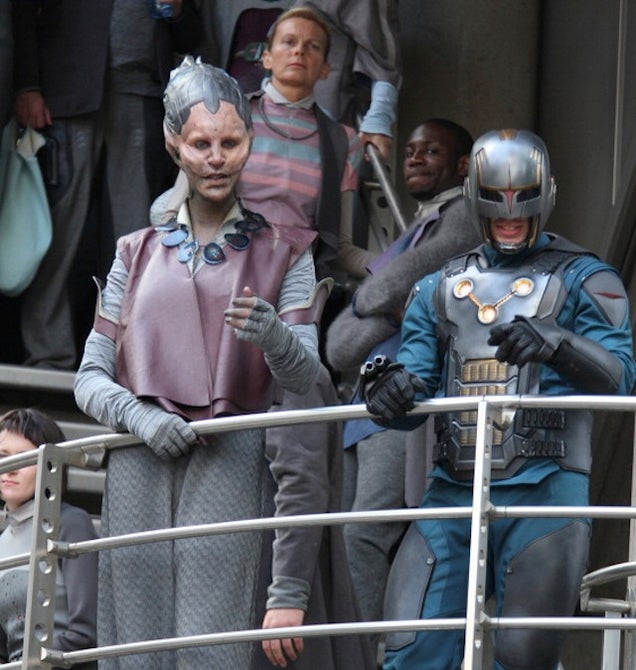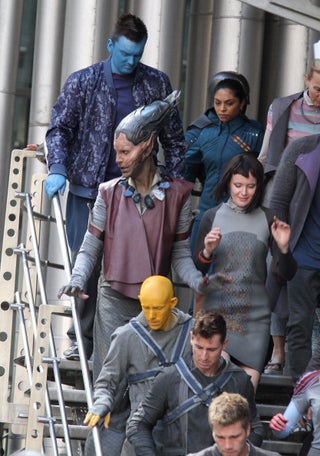 S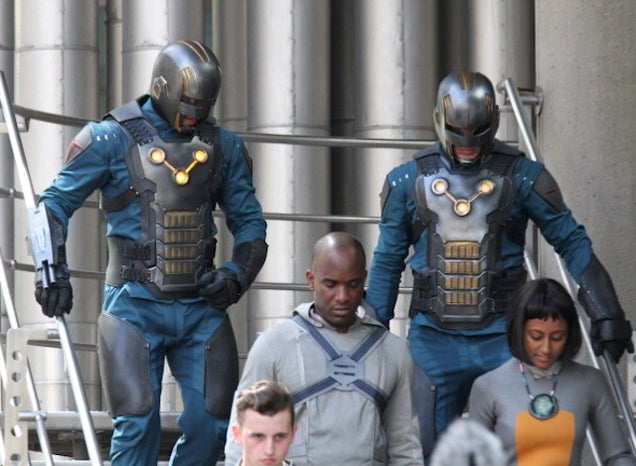 You can check out more behind-the-scenes pics here.
Original article: Let's start with the latter news first. Diesel is still in talks for the role, according to Deadline, but the actor did post a picture of Groot on his Facebook page before taking it down (Diesel's inability to keep his mouth shut about this is kind of adorable). So I guess it could fall through, but I get the impression Vin would take the role for nothing but access to the craft services table. As for him not being the Vision in Avengers 2, well, I'm okay with that.
As for Nova Prime, Gamma Squad found these pics (which may include Peter Serafinowicz as the blue alien to the left). Not really what I was expecting, but it works for me. And man, those Nova Corps. uniforms are dead on.