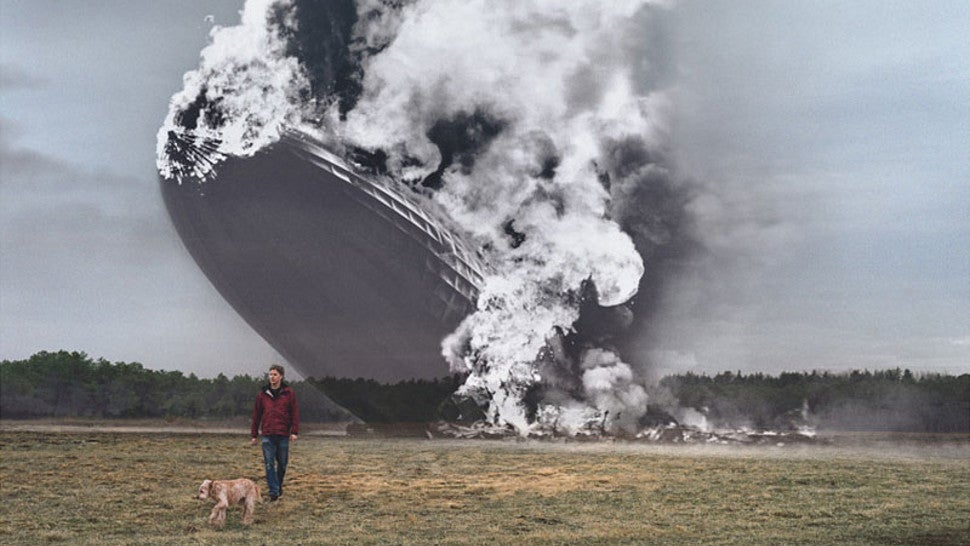 S
In 2010, award-winning artist and photographer Seth Taras put together these stunning blended images for the History Channel as part of their "Know Where You Stand" campaign.
All images Seth Taras/History Channel. Top: Lakehurst, New Jersey, USA 1937/2004.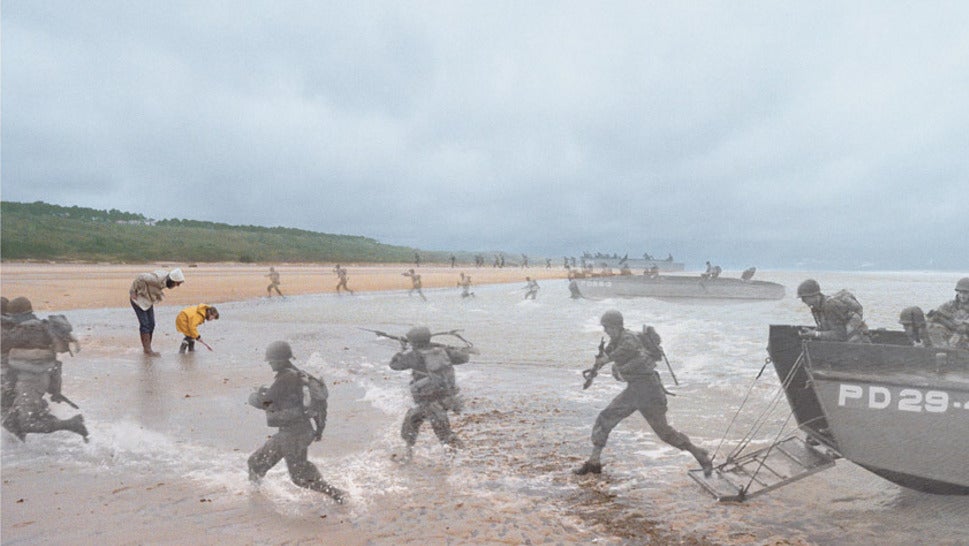 S
Saint-Laurent-sur-Mec, Normandy, France 1944/2004.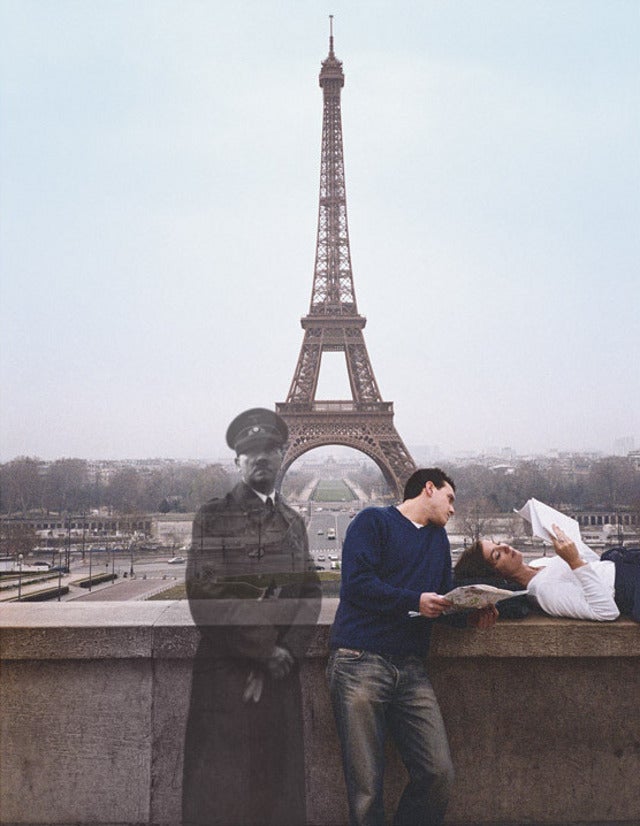 S
The terrace of the Palais de Chaillot, Paris, 1940/2004.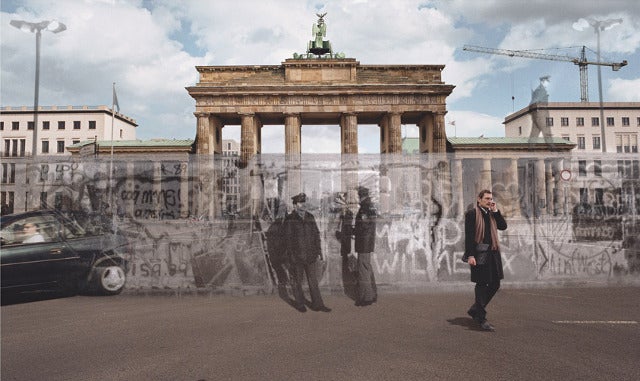 S
On the Strasse des siebzehnten Juni, Berlin 1989/2004.
H/t Twisted Swifter via PetaPixel.