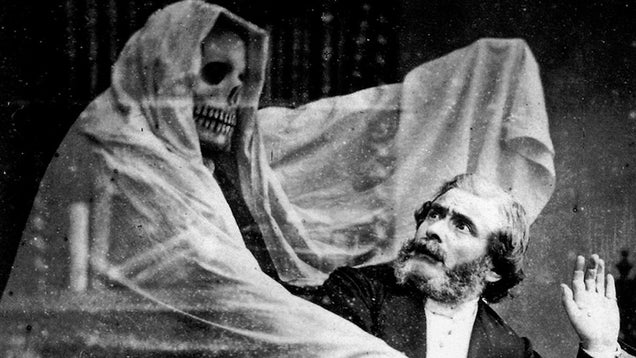 S
There is nothing new under the sun: the history of the photo editing is almost as old as photography itself. Spirit photography was first widely employed by William H. Mumler in the 1860s, but the earliest pieces were made by Sir David Brewster for his 1856 book The Stereoscope: Its History, Theory, and Construction. Even though he was using the simple double exposure technique and was revealed as a fraud, some other spirit photographers came up in the next decades. Here are some of the most interesting pieces of spirit photography before Photoshop.
Sir David Brewster: The Ghost In The Stereoscope, 1856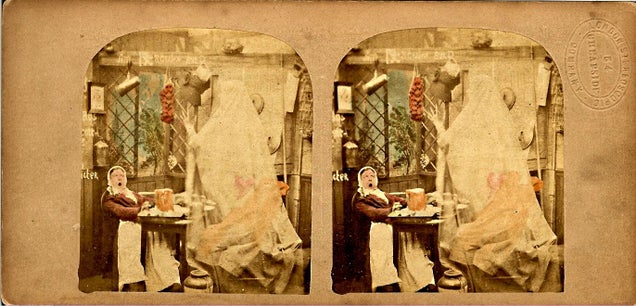 S
Eugène Thièbault: Henri Robin And A Specter, 1863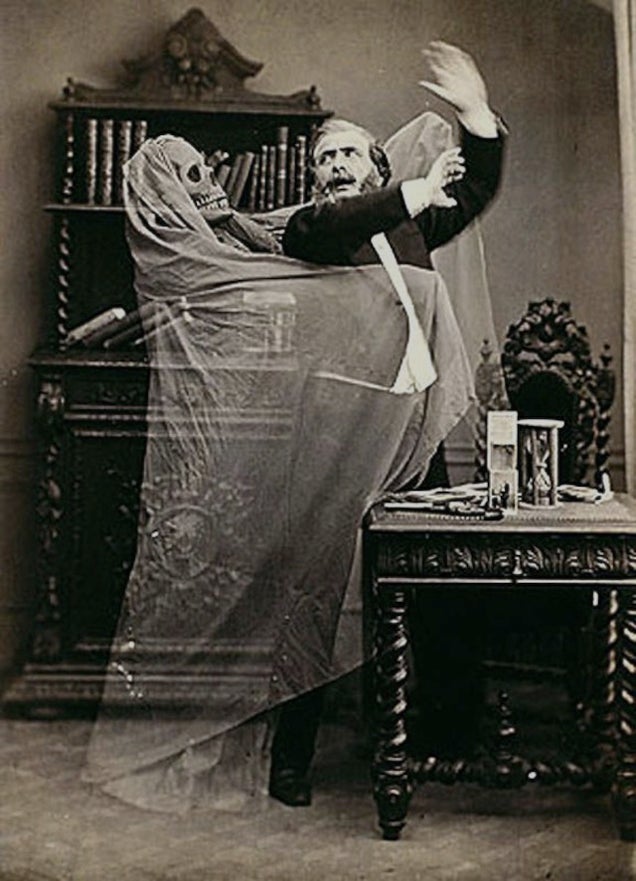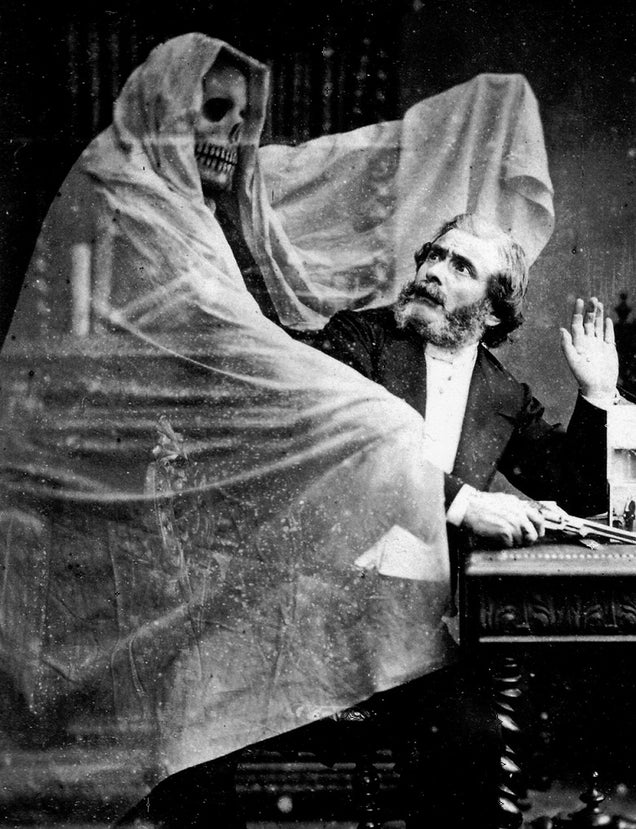 S
William H. Mumler's Spirit Photos, 1860s-1880s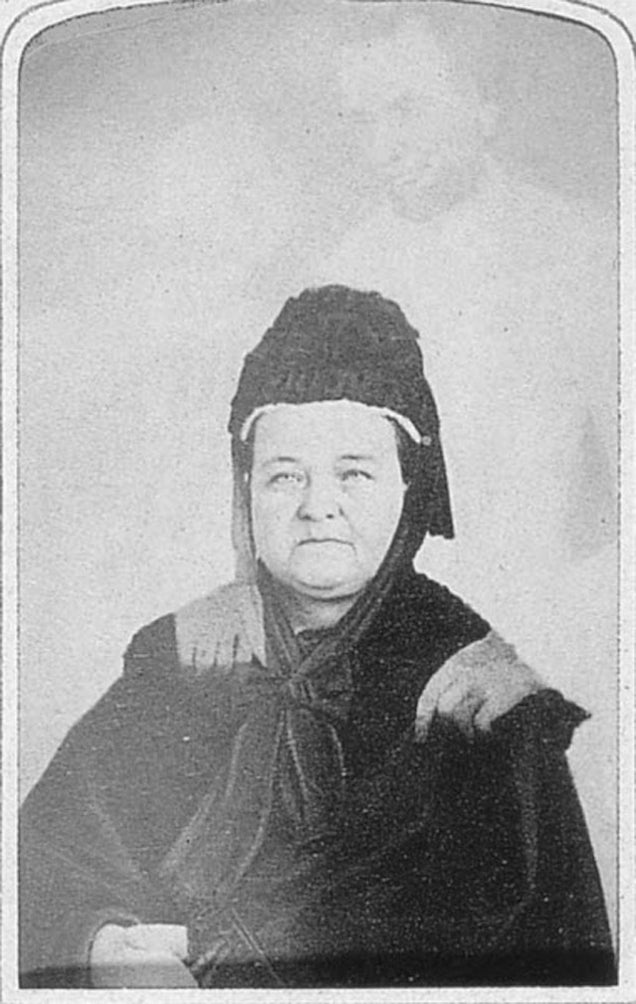 Mary Todd Lincoln's portrait with the ghost of her husband, Abraham Lincoln, was taken in the early 1870s.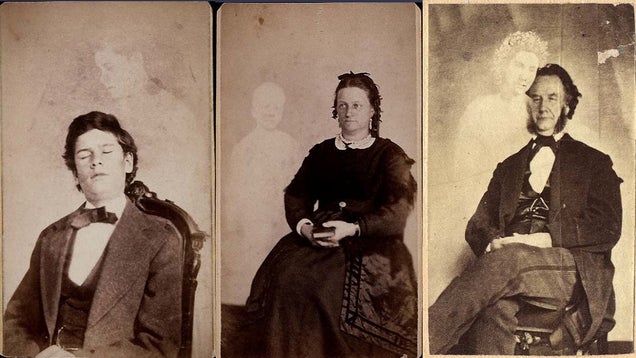 S
Left: "Master Herrod (a young medium) in a trance. His Spiritual Body Withdrawn and Appears Behind.", ca. 1868 Center: "Mrs. French of Boston with Spirit Son", ca. 1868 Right: Moses A. Dow, Editor of Waverley Magazine, with the Spirit of Mabel Warren", ca. 1871
H. P. Moore: The Guardian Spirit (1871)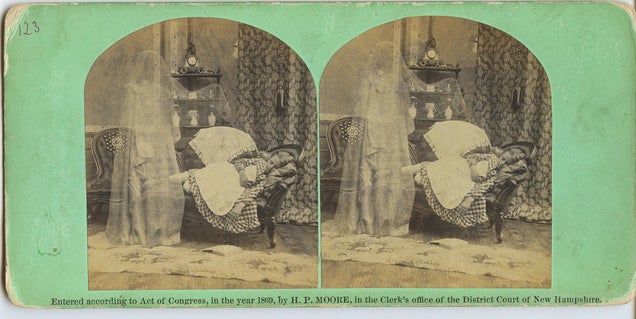 S
William Hope: Three people with two spirits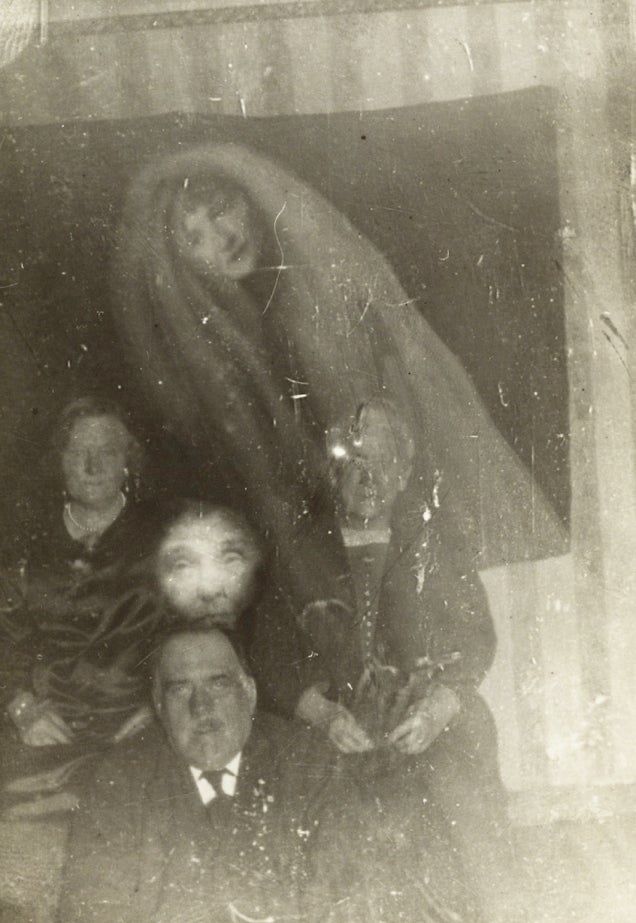 S
Hope: Family group with two spirits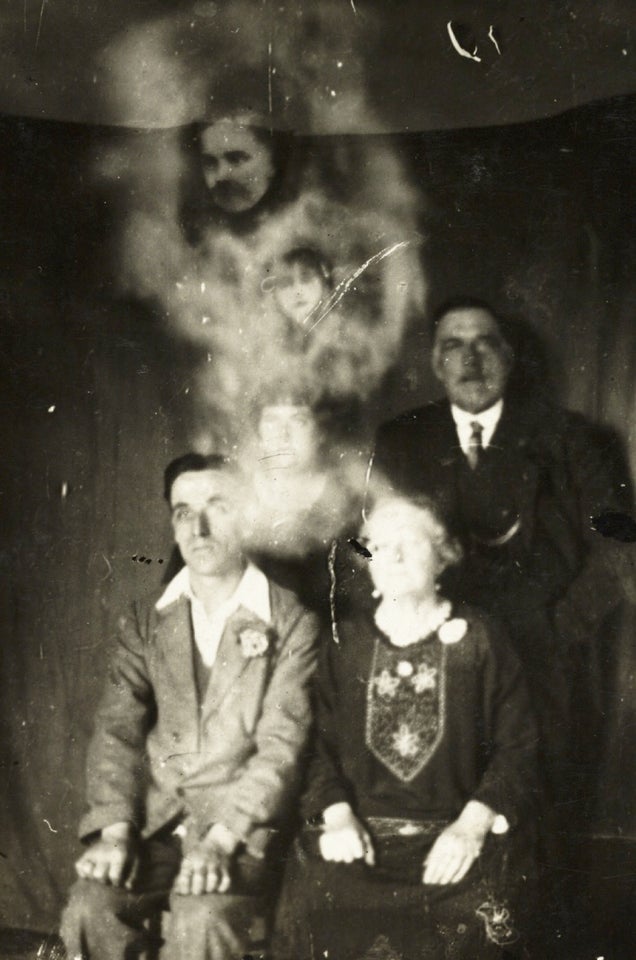 S
Hope: Woman with two boys and a female spirit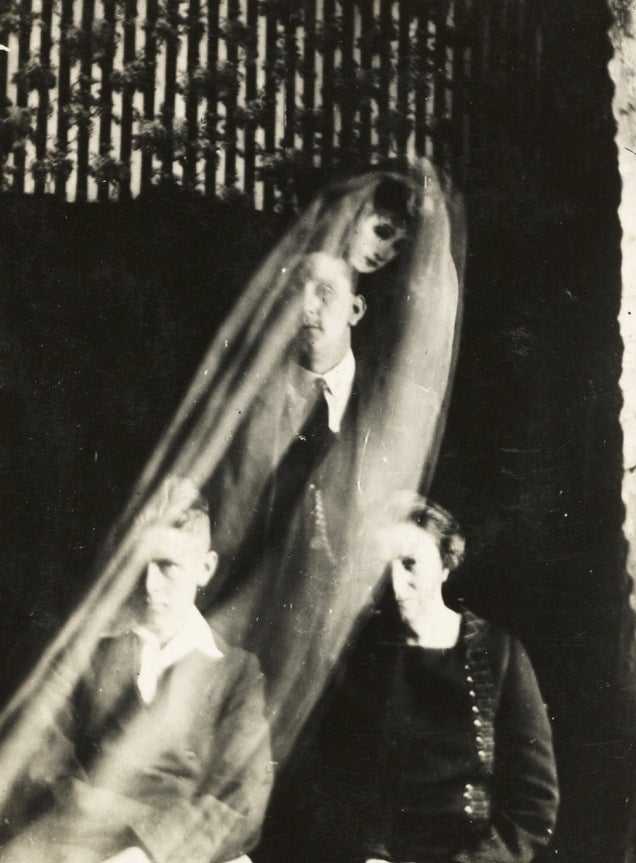 S
Hope: Man with a mysterious face appearing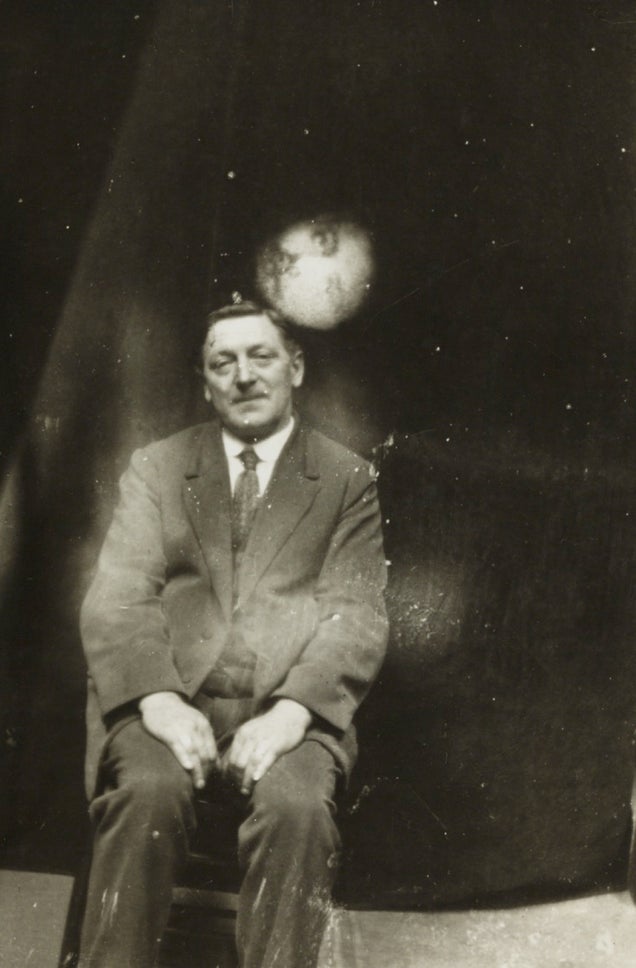 S
S
Hope: Man with the spirit of his deceased second wife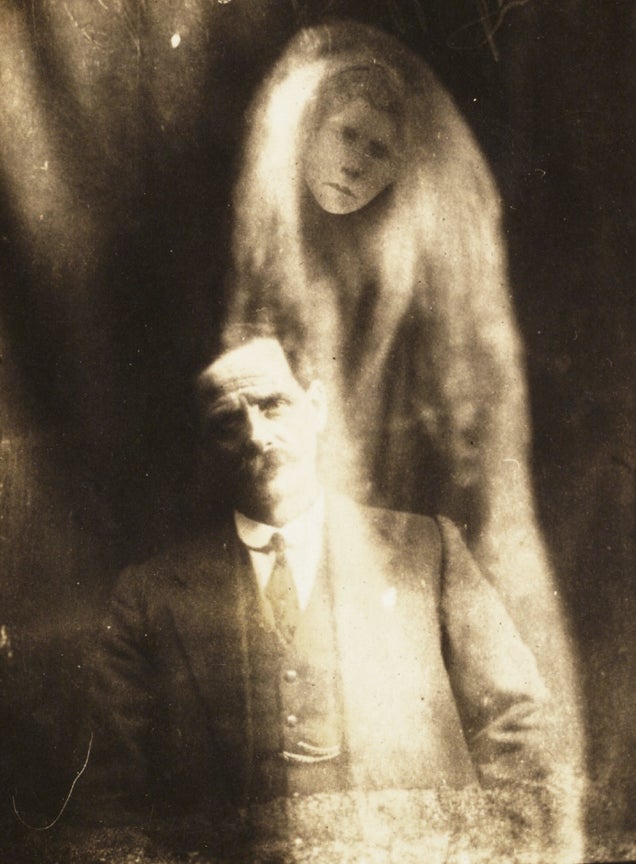 S
Hope: Man With The Spirit Of His Helper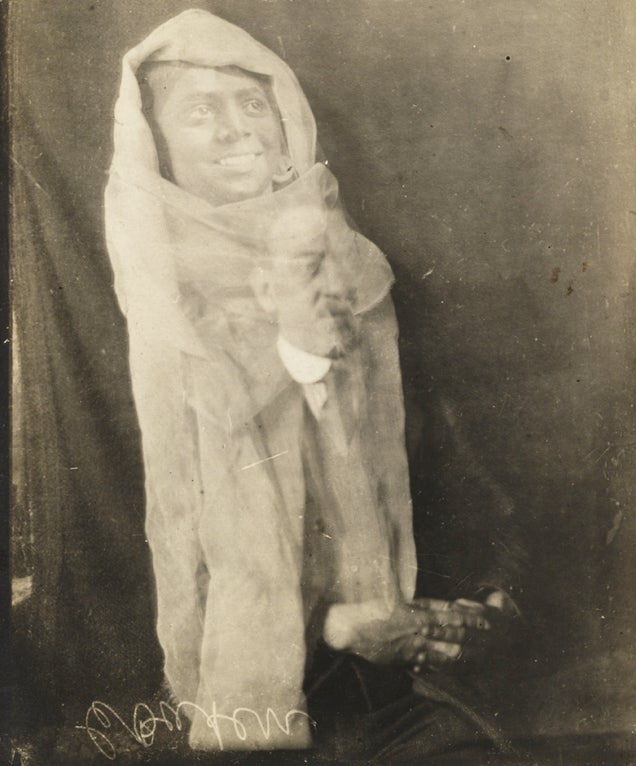 S
Hope: Will Thomas With An Unidentified Spirit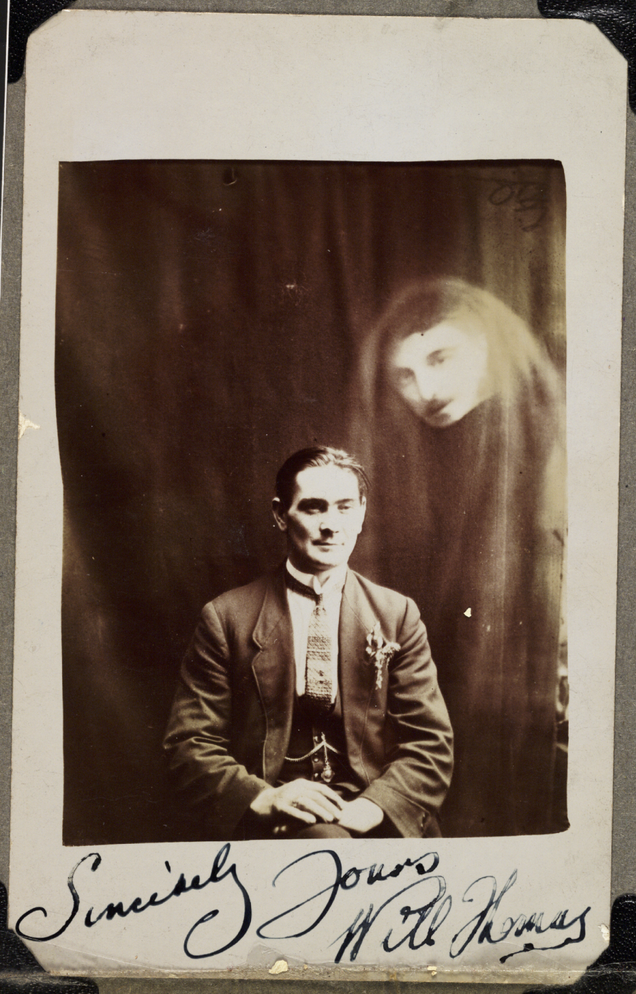 S
Unknown: A Haunted Lover's Proposal, 1890s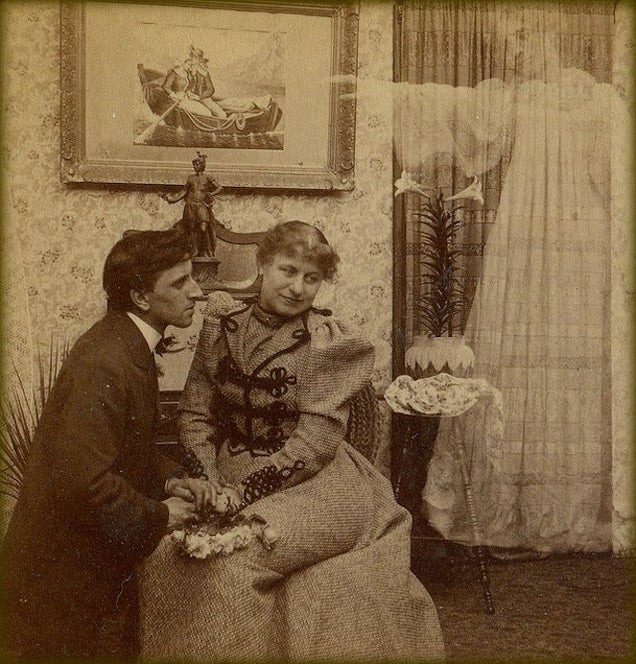 Strohmeyer & Wyman: A Dream Of Christmas, a stereocard from 1897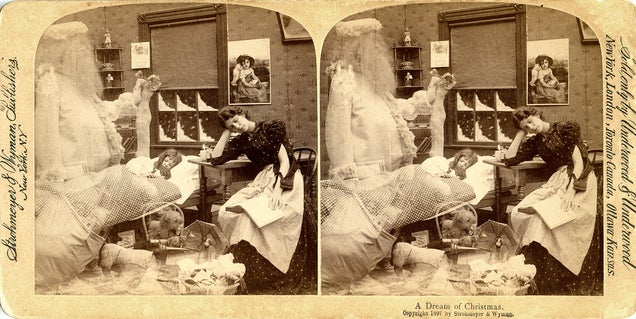 S
William Hope: Elderly couple with a young female spirit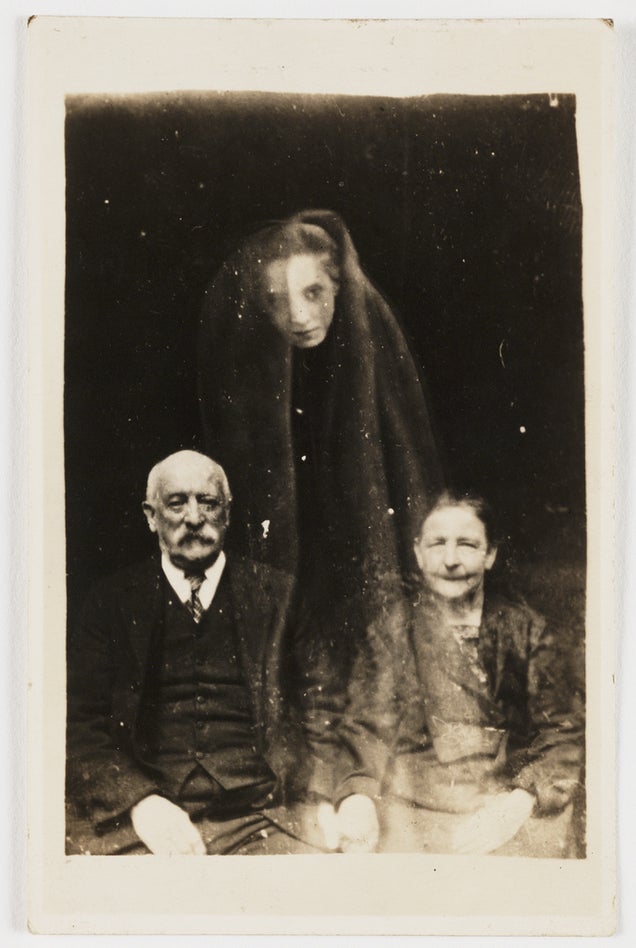 S
Unknown from the early 1900s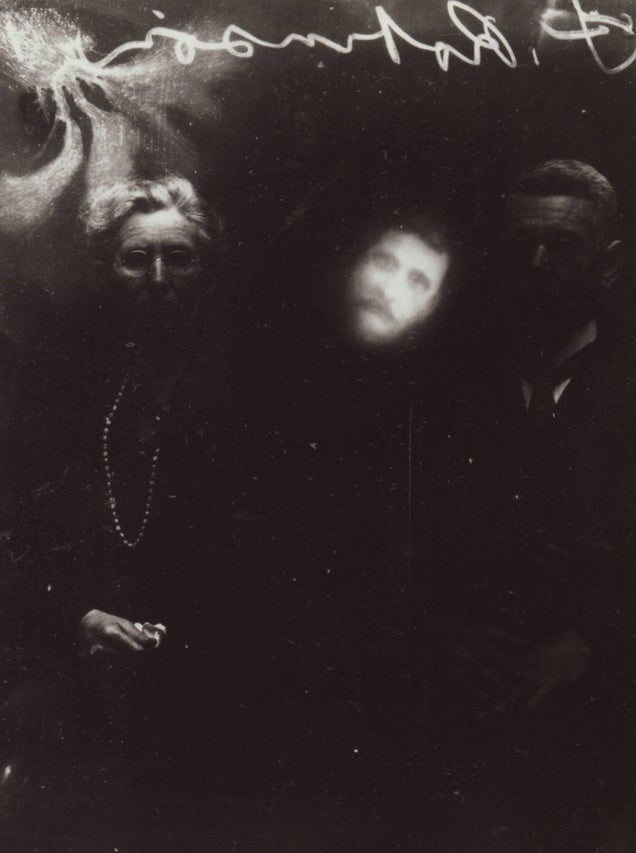 S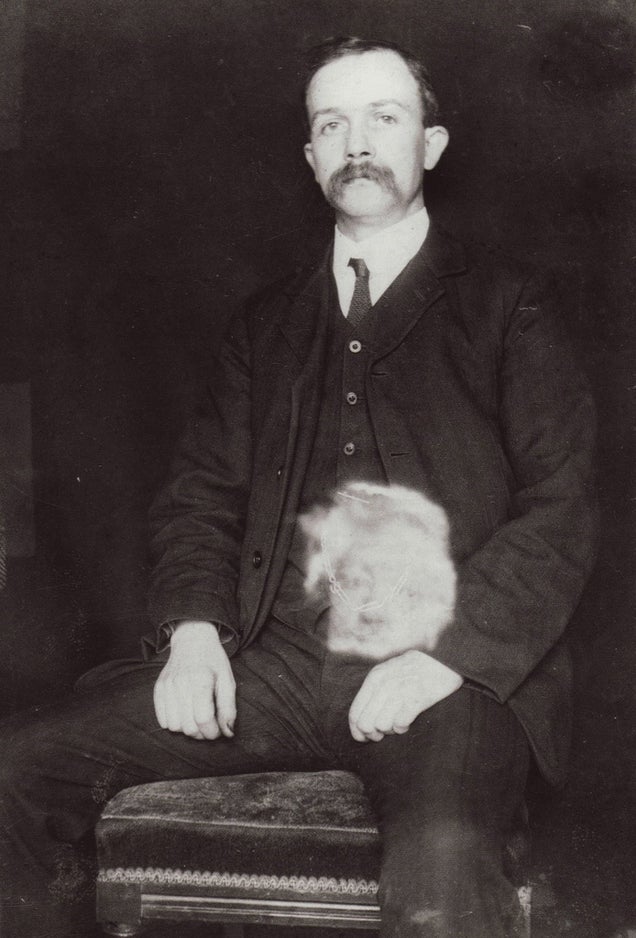 S
Sir Victor Goddard's photo of his squadron in World War I, 1919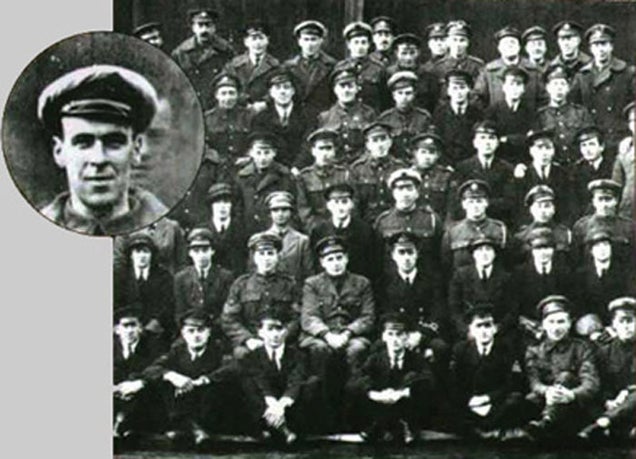 S
The ghostly face belongs to Freddy Jackson, who had been actually killed two days before the photo shot.
Harry Houdini (Ehrich Weiss): Houdini and the Ghost Of Abraham Lincoln, c. 1920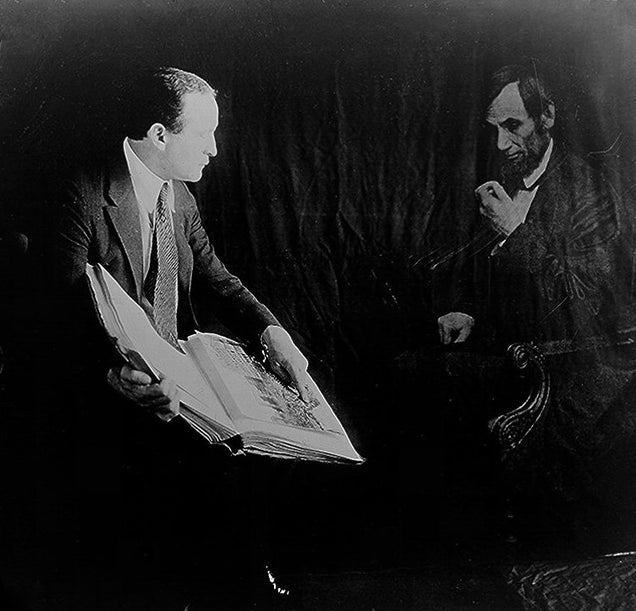 S
William Hope: A Seance, circa 1920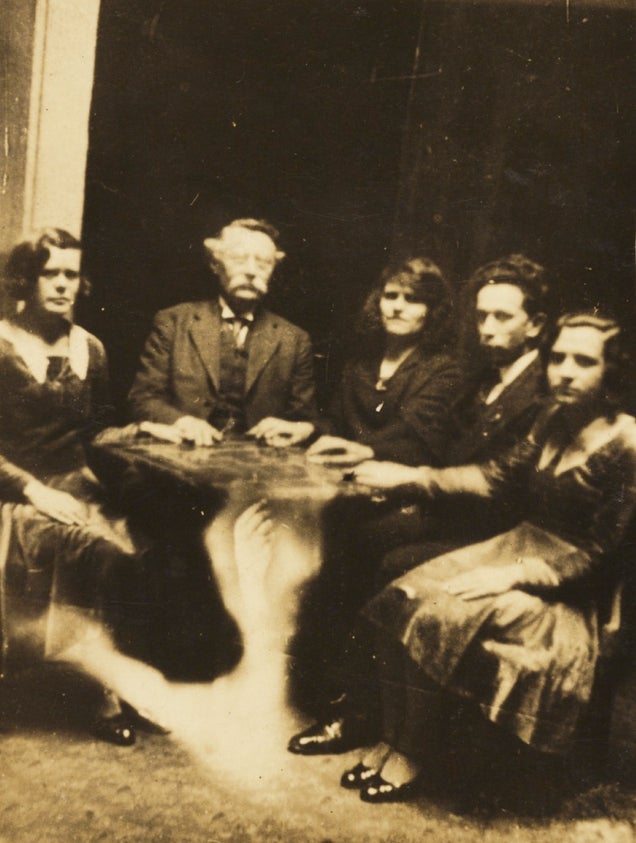 S
Ada Emma Deane's photographs from the early 1920s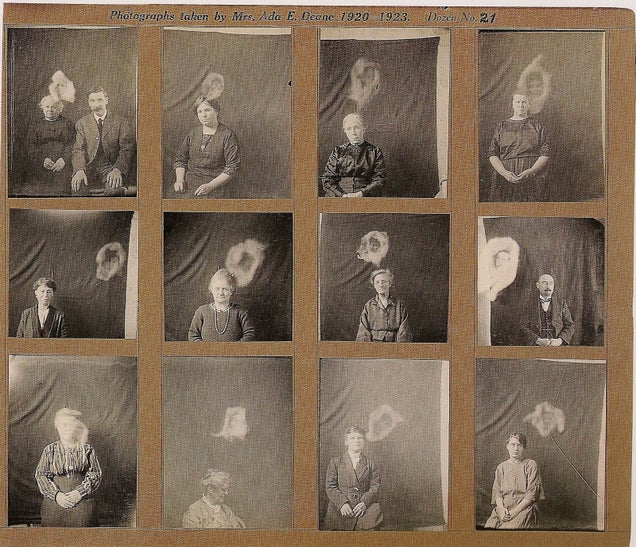 S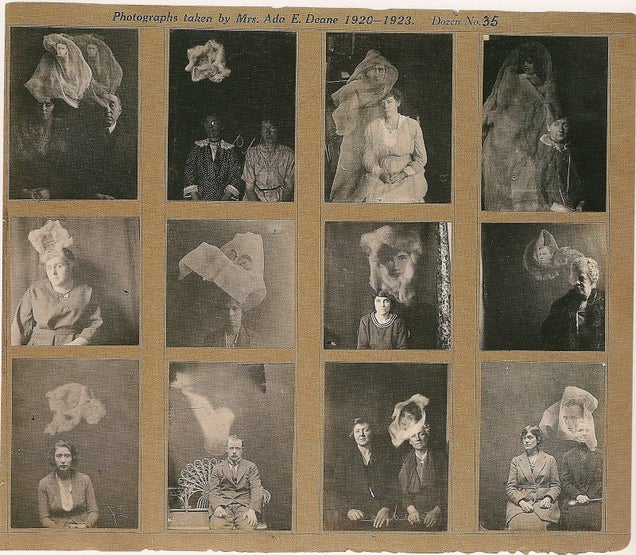 S
The Brown Lady Of Raynham Hall, 1936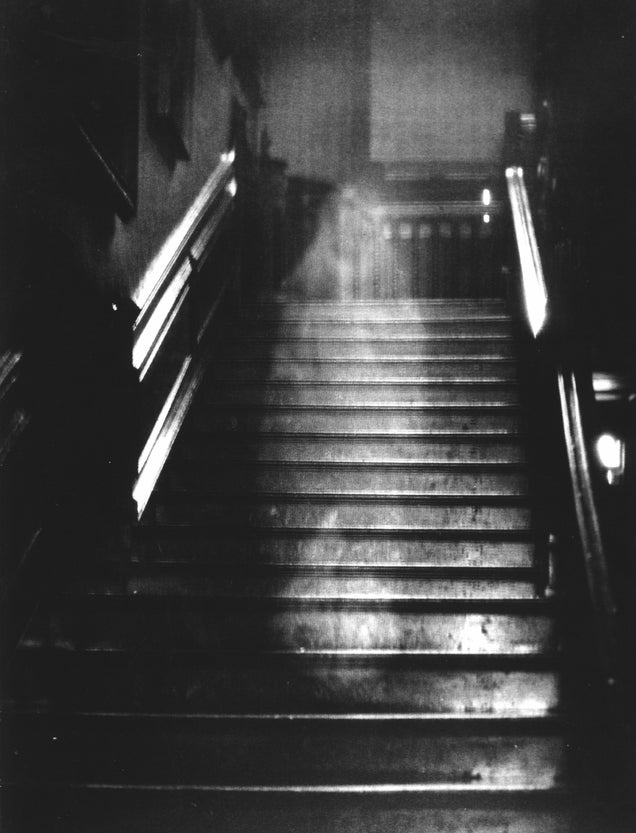 S
The most famous ghost photograph belongs to a London-based photographer named Captain Hubert C. Provand, who took photographs in the Raynham Hall Mansion in Norfolk, England. After the negatives were developed, it's said that a ghostly lady appeared on the picture of the building's main staircase. The woman was Lady Dorothy Walpole (1686-1726), the sister of the first Prime Minister of Great Britain.
(via Macabre Museum, National Media Museum/Flickr, Framed Network, Flickr/depthandtime, evpmanuk/Flickr, vintag.es, Wikimedia Commons, Photography Museum, Mirtesen.ru, Library Of Congress, Mlkshk and Laughing Crow Knits)