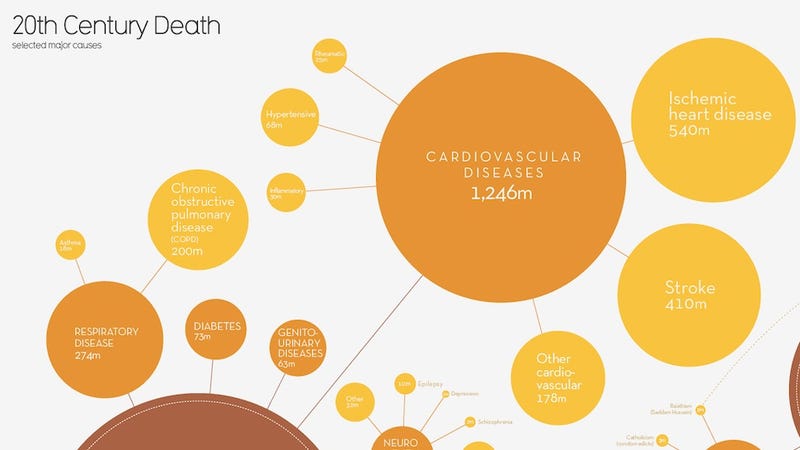 We've talked about all the ways humans have died over the last 40 or so years, but what are the most common causes of death throughout the entire 20th Century? Over at Information is Beautiful, designer David McCandless has whipped up a stunning infographic that helps visualize the answer.
Originally commissioned by the Wellcome Collection, the piece serves as a companion to the the November 2012 exhibit, "Death: A Self-Portrait – The Richard Harris Collection." It's a damn compelling piece of datavisualization – and a massive (i.e. zoomable!) one, at that:

Check out more of McCandless' work on his website, and on Information is Beautiful.
See also: How We Died 200 Years Ago, Compared to How We Die Today
[Spotted on Laughing Squid]