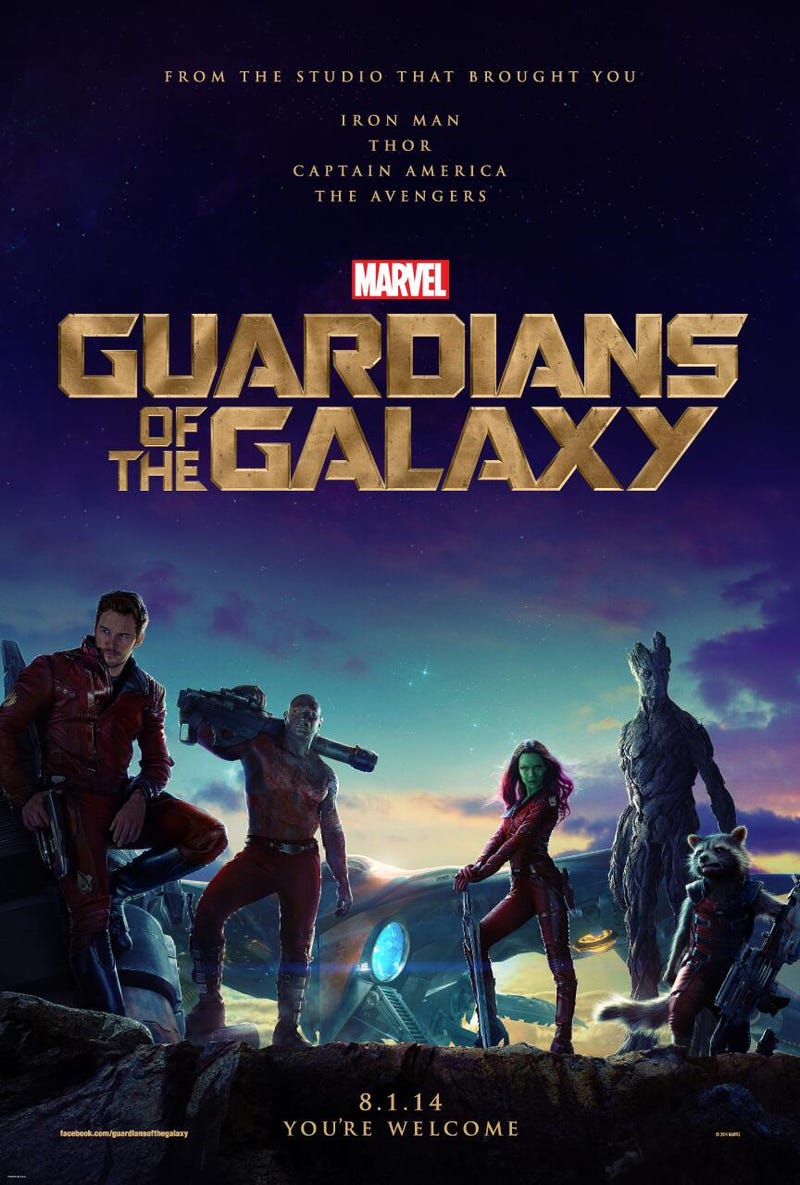 So the first official GotG poster landed a few days back, and the tagline's tone definitely rings at the same register as the trailer.
Personally, we're pretty fond of the proposed retitles that have surfaced in the last couple days: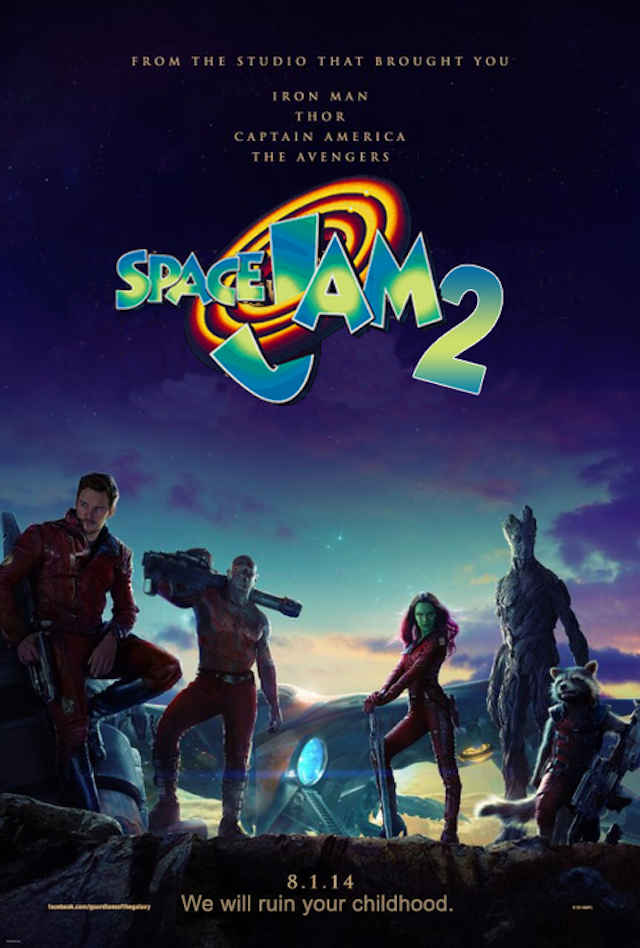 So is James Gunn:
I'm not sure Marvel's gonna love the retitle. pic.twitter.com/g0HRkN929R

— James Gunn (@JamesGunn) February 21, 2014
It's pretty hard not to rally behind a movie with a sense of humor – even harder when its director clearly shares that sense of humor.