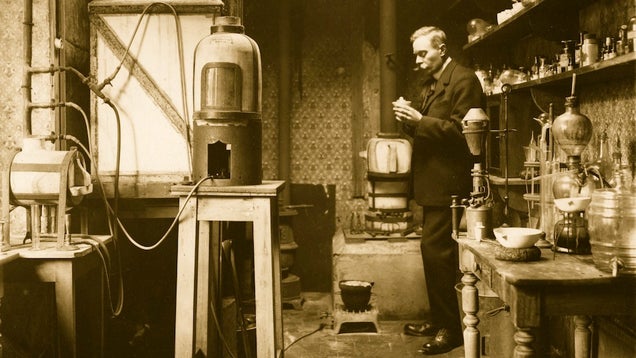 S
If you love mad science, you are about to be ecstatic. In these amazing historic images of laboratories — many over a century old — you can see the crazy, brilliant scientific instruments of another age.
French scientist Jollivet Castelot in his laboratory, 1880
Pictured above.
(via Henry Guttmann/Getty Images)
The Alchemist by David Teniers The Younger, mid-1600s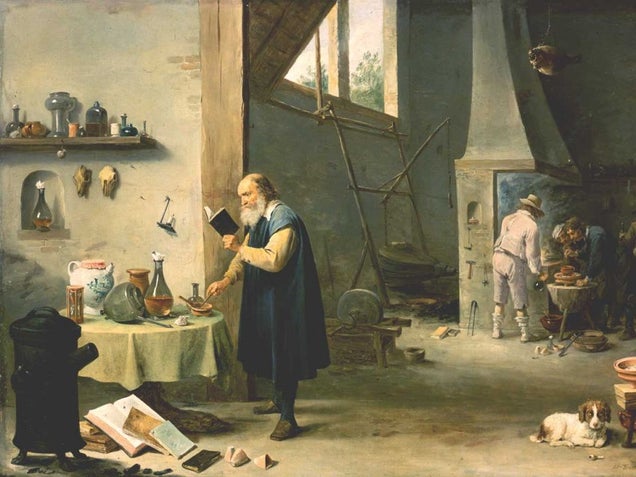 S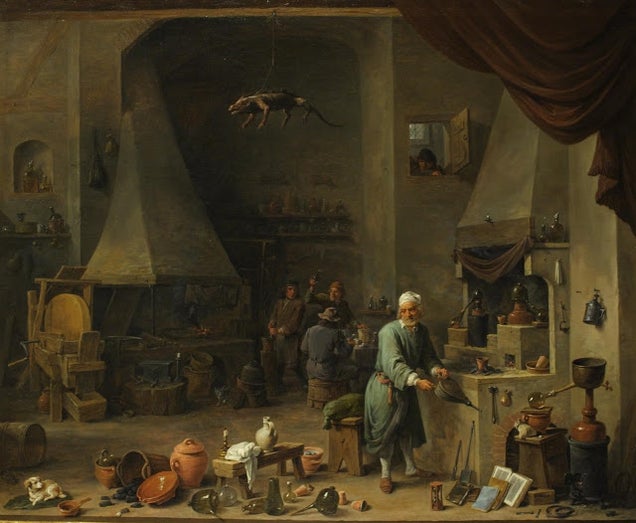 (via Histohotels)
Edison's Menlo Park Laboratory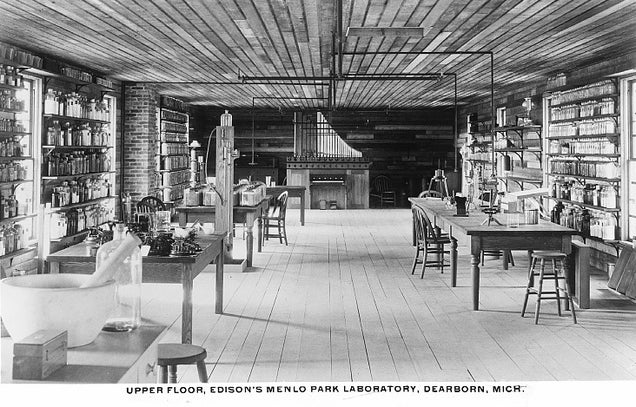 S
(via Library Of Congress)
Louis Pasteur's laboratory at the Ecole Normale, c. 1885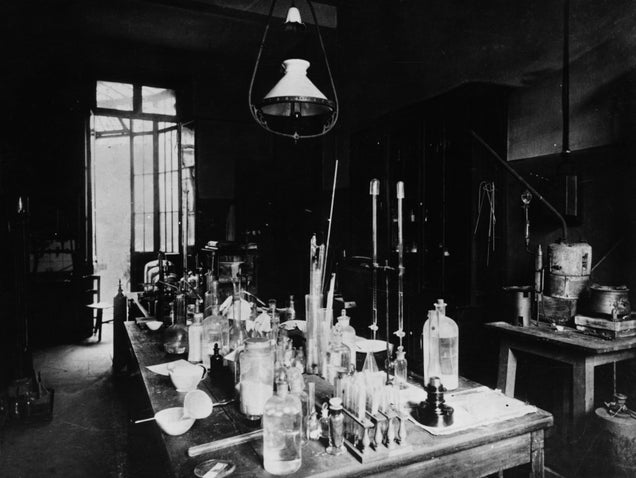 S
(via Three Lions/Getty Images)
The laboratory where Tesla and Westinghouse developed apparatus for AC systems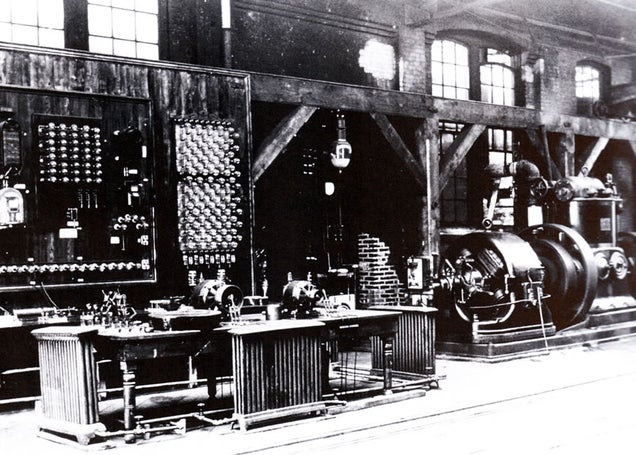 S
(via Neatorama)
Rogers Laboratory Of Physics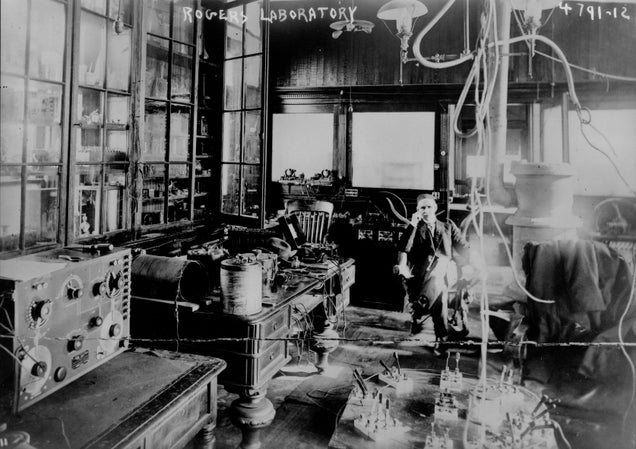 S
(via Electro Therapy Museum)
Carlsberg Laboratory, Copenhagen, Denmark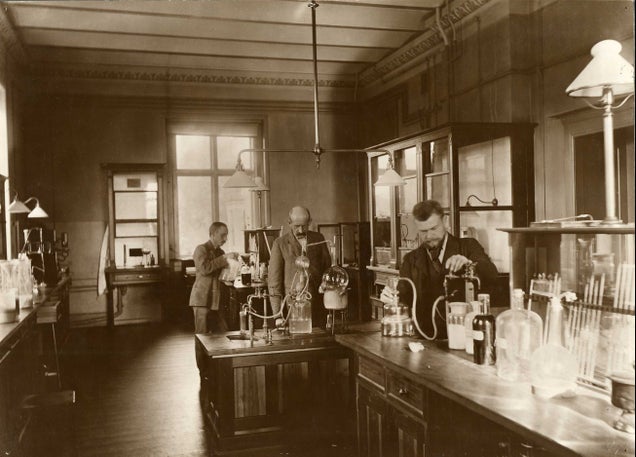 S
(via Carlsberg Group)
Female undergraduates at work in the laboratory at Girton College, Cambridge University, c. 1900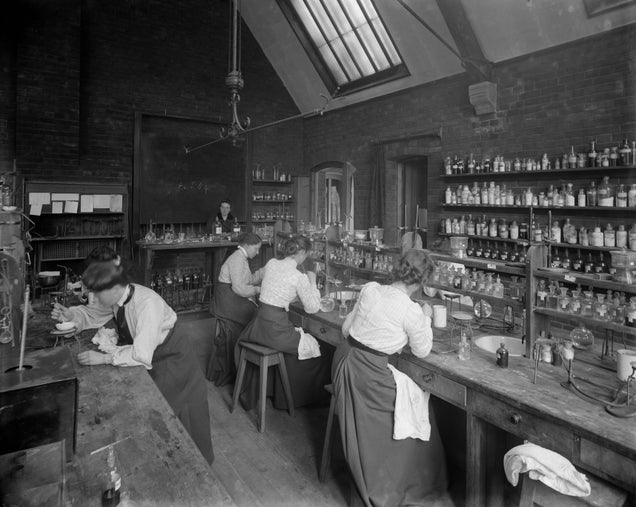 S
The college, founded in 1869, was the first for female undergraduates.
(via Reinhold Thiele/Thiele/Getty Images)
Rutherford in his lab at McGill, c. 1905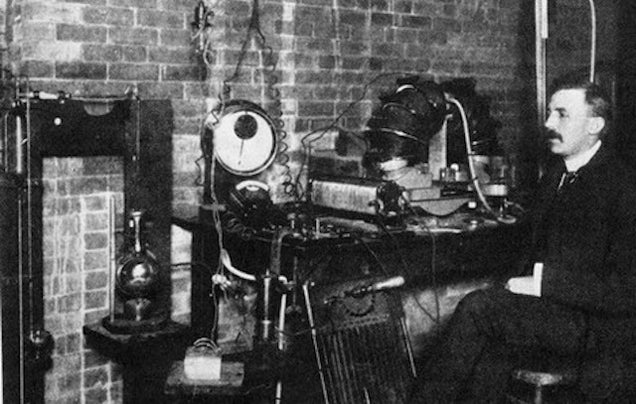 (via McGill Faculty Of Science blog)
Mrs. M.M. Brooke, a chemist in her laboratory at the Corby Baking Company, c. 1922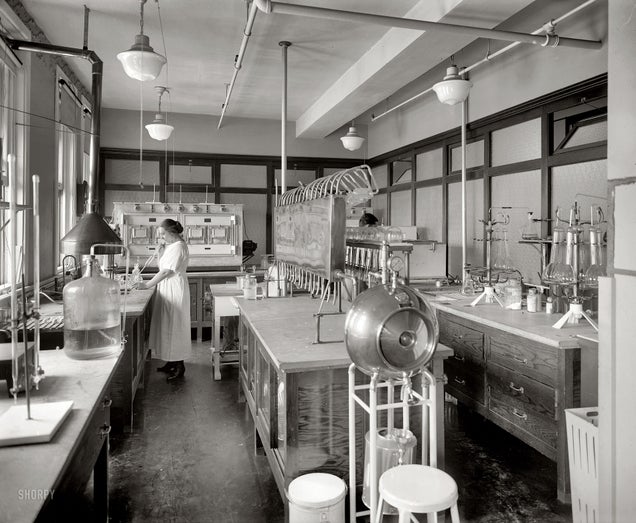 S
(via Shorpy)
Marie Curie and Pierre Curie in their laboratory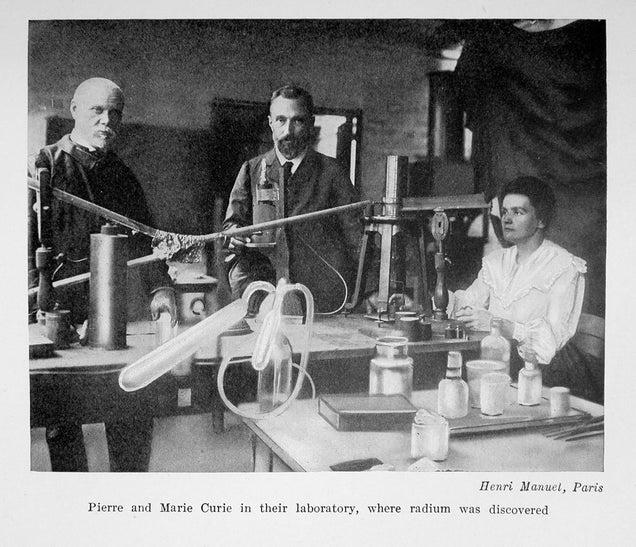 S
(via Honors Physics)
Dr. Hale Charch, a member of the team which invented moisture proof cellophane in his laboratory, c. 1927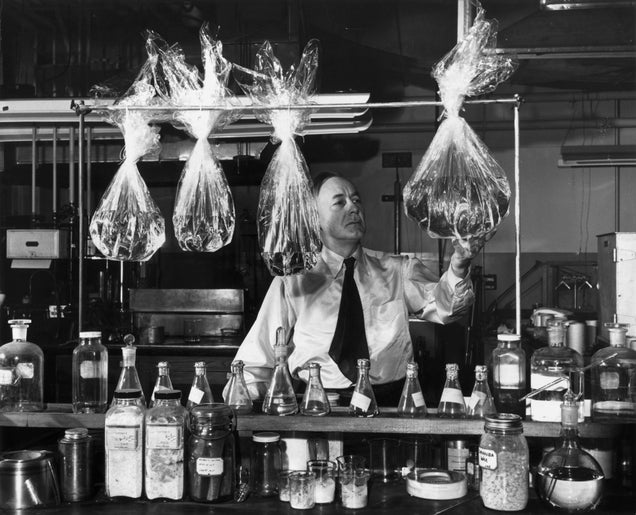 S
A large bag on his left held water for weeks whilst other control bags showed evaporation in a few days. The cellophane was invented in USA, but that was not waterproof.
(via Keystone/Getty Images)
Thomas A. Edison Laboratories, Building No. 5., West Orange, New Jersey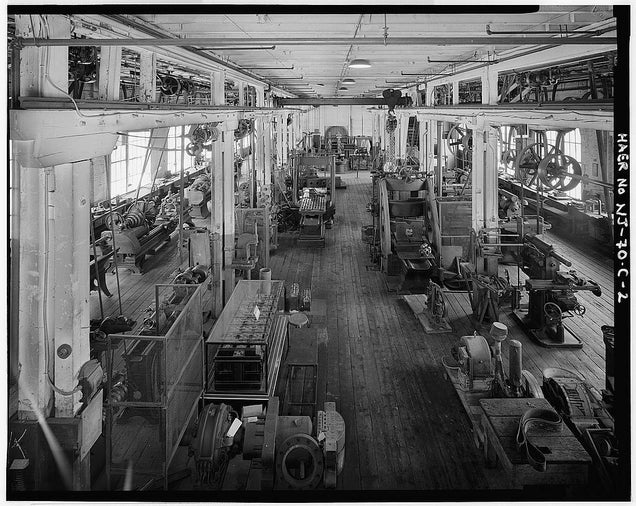 S
(via Library Of Congress)
Edison Botanic Research Laboratory, Fort Myers, Florida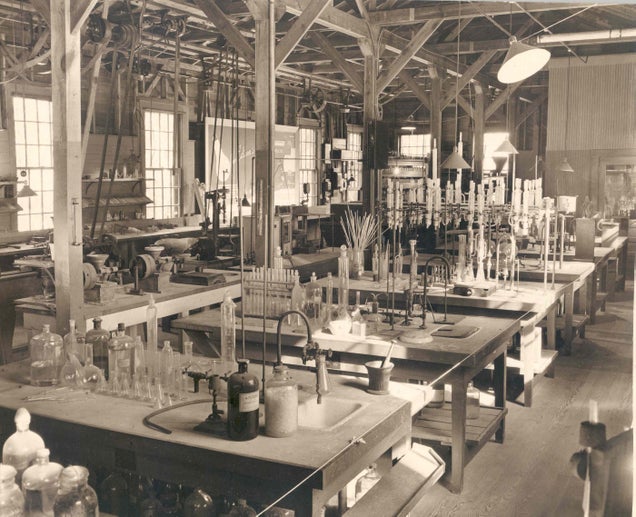 S
(via Edison & Ford Winter Estates Blog)
Plasma from American blood donors is being used during operations at British hospitals in World War II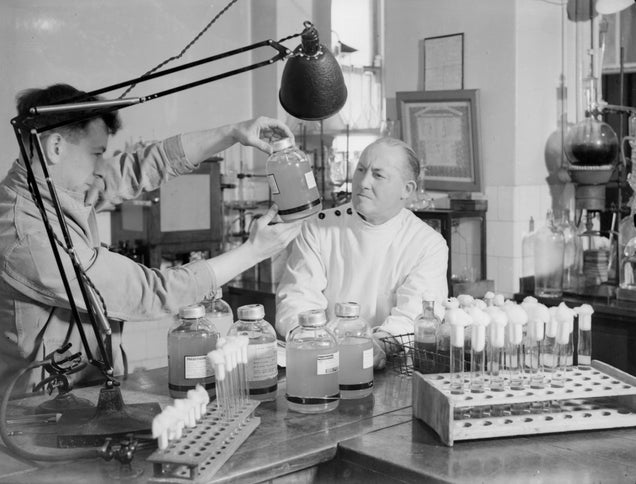 S
National Institute of Research in Hampstead, January 8 1941
(via Keystone/Getty Images)
A man working with laboratory equipment, 1943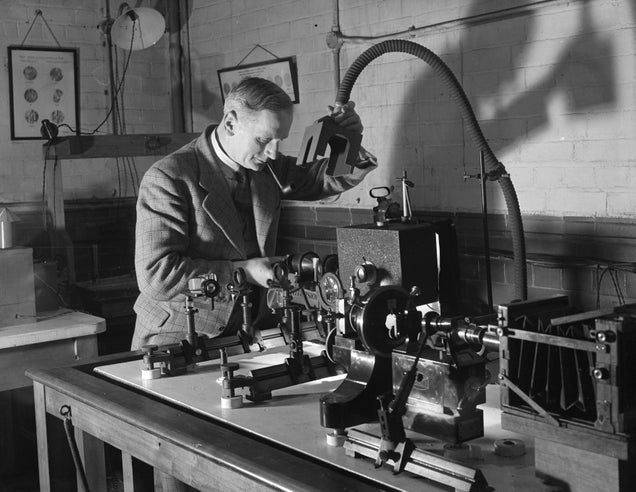 S
(via Express/Express/Getty Images)
Unidentified student in a science laboratory, mid-1940s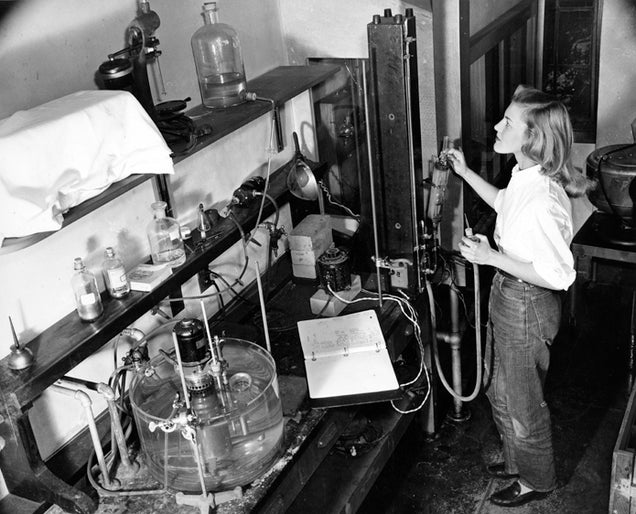 S
(via Sarah Lawrence College Archives)
ENIAC, the first fully electronic digital computer, 1946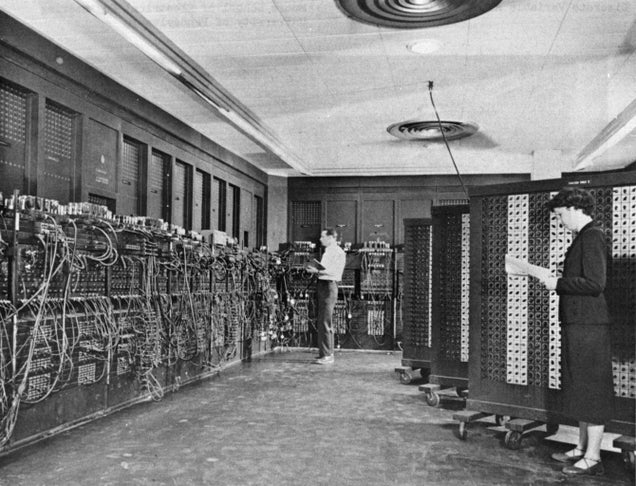 S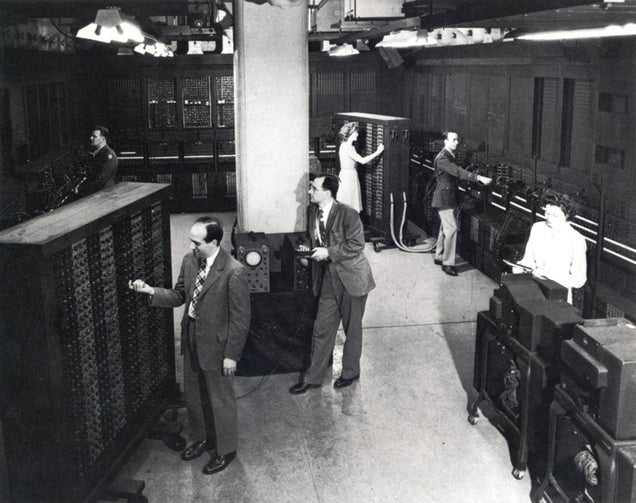 S
(via Millersville University and Computer History)