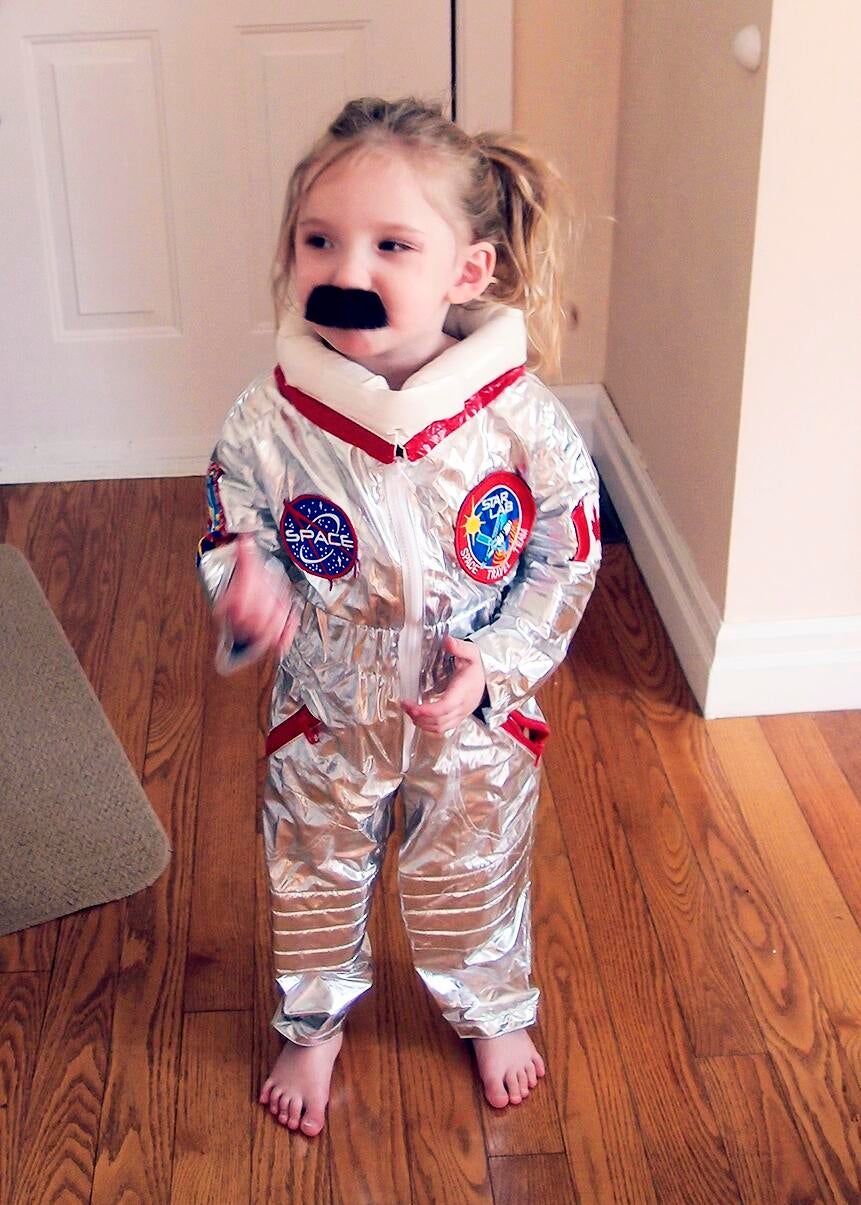 S
Former ISS Commander and perennial blower-of-minds Chris Hadfield announced last week that he'd be conducting a Halloween contest for best astronaut costume. I THINK WE HAVE OUR WINNER, PEOPLE.
It's time we had a Halloween contest!

Send me photos of your best astronaut costumes on the 31st - I'll send the winners some cool prizes!

— Chris Hadfield (@Cmdr_Hadfield) October 23, 2013
Nowhere does Hadfield state that the astronaut costume must be of him, though his iconic mustache has, understandably, made him an attractive option:
Most little boys dream of becoming astronauts. Mine wants to be a SPECIFIC hero! ;) @Cmdr_Hadfield @Evan_Hadfield pic.twitter.com/8uIszf2sD8

— Jae-Ha Kim 김재하 (@GoAwayWithJae) October 26, 2013
I'm glad to see people preparing their Halloween costumes for my contest. Remember - there will be free prizes! pic.twitter.com/P6QPxv1Ngi

— Chris Hadfield (@Cmdr_Hadfield) October 27, 2013
One costumer even did herself up as Hadfield as David Bowie, in reference to the former commander's recent appearance on the cover of Maclean's:
I present my friend @Zoeviews as...er... @Cmdr_Hadfield. A costume truly "made in Canada". pic.twitter.com/ZFOxMorhah

— Kelly Hofer (@kellyhofer) October 27, 2013
But this one's definitely our favorite:
@Cmdr_Hadfield you're an inspiration to us all! This Hallowe'en we are representing, albeit in an adorable way :) pic.twitter.com/mqSpc7gqP2

— Lollybug (@TheLollybug) October 27, 2013
Somebody get that girl a washcloth, stat.